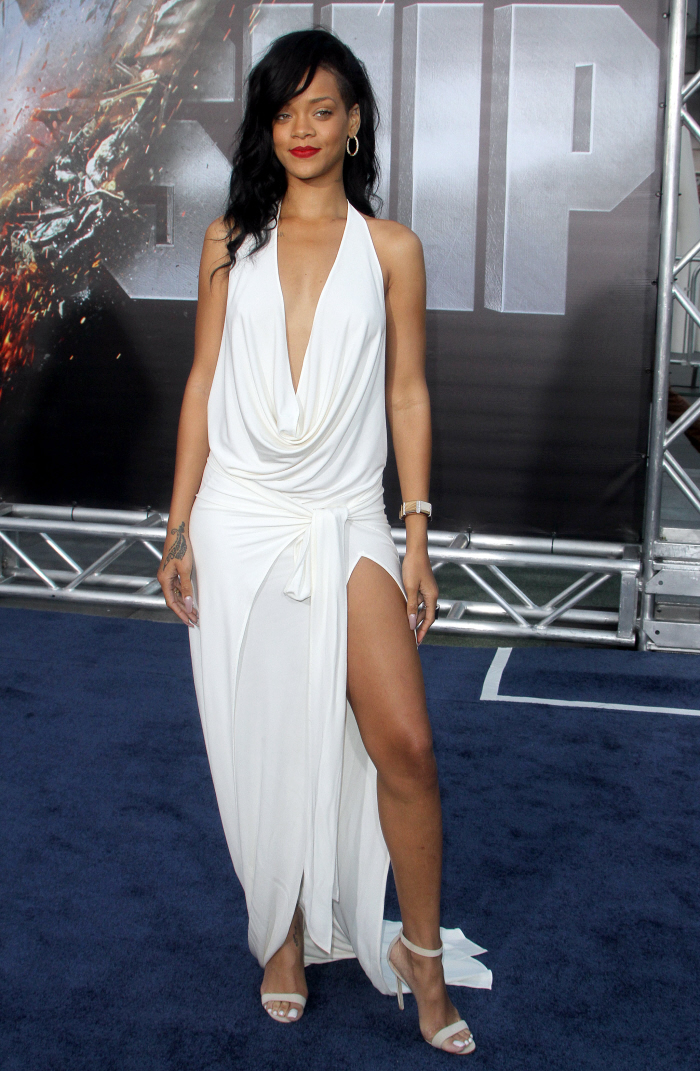 Here are even more photos from the LA premiere of Battleship last night – I already covered the Hot Dudes from the event here. This is just the fashion post, for what little "fashion" there was at the event. Rihanna wore this Adam Selman gown which… looks cheap. It makes Rihanna look cheap, but I think it probably do that on any girl. From the way Rihanna was posing in it, I don't think she's very comfortable. She probably didn't like it but it was too late to pick another dress. Do you like her Angelina "Leg of Doom" pose? I kind of do. So many celebrity women are doing that now. The dress even looks like a knock-off version of Angelina's 2004 Oscar dress.
As for the on-going concerns about Rihanna's health and whether or not she's feeling bad about everything that's going down with Chris Brown (go to yesterday's post to recap), Rihanna didn't seem to talk about it while on the red carpet. She looks… okay. I'm not going to say "she looks healthy" because I don't really know. What I didn't mention yesterday was that after she unfollowed Chris on Twitter, she tweeted "Aw, poor dat #neaux1currrrr". Meaning "no one cares" (I had to read another site to figure that out). And then Chris Brown tweeted, "Assumptions! I didn't say any names so if u took offense to it then its something you feel guilty about." And then Chris unfollowed Rihanna on Twitter too, because he's a little bitty baby. A baby full of violent rage.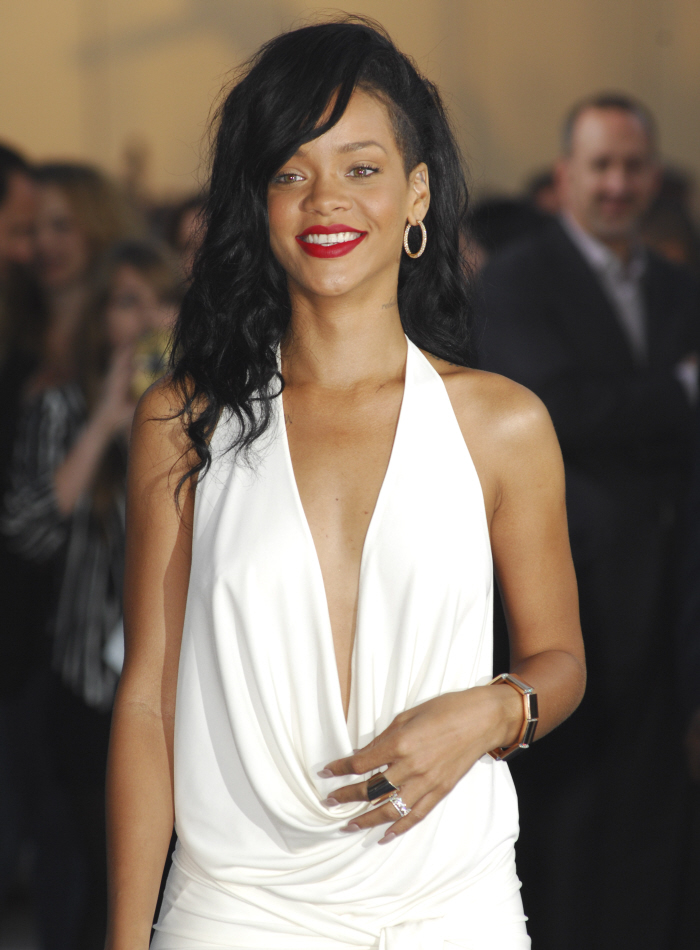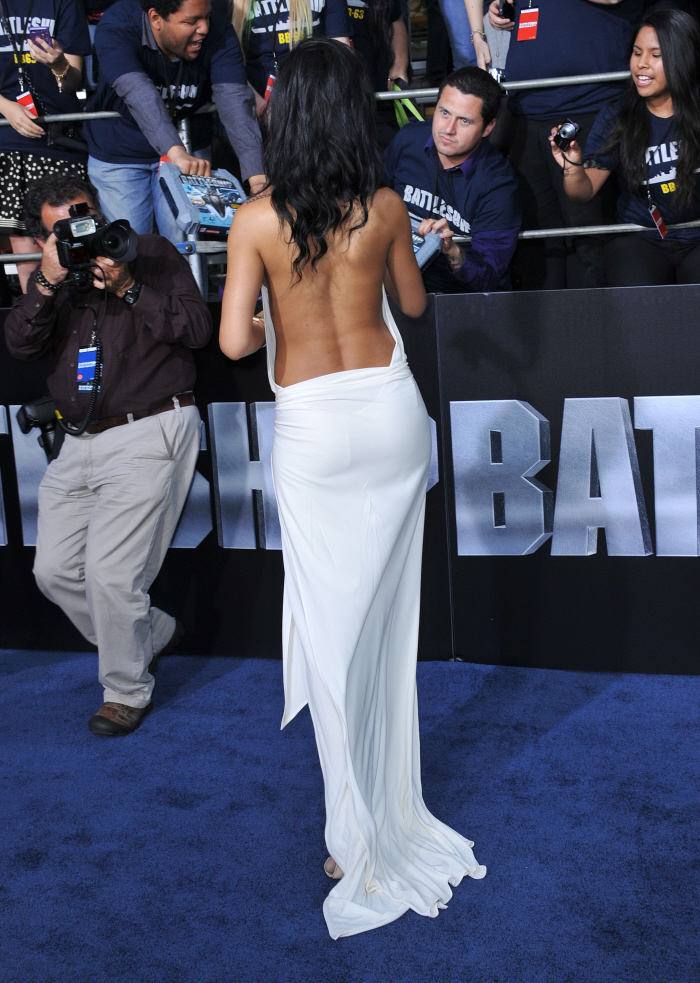 And here's Brooklyn Decker in Christian Dior. Seriously, that's the designer ID. I couldn't believe it either, because much like Rihanna, I think Brooklyn is the kind of girl who makes expensive clothes look kind of budget. This sheer-skirt-panel thing has to end. Brooklyn has a great figure, but this makes her look all kinds of tacky. Plus, it feels so bridal/bridesmaid-y to me.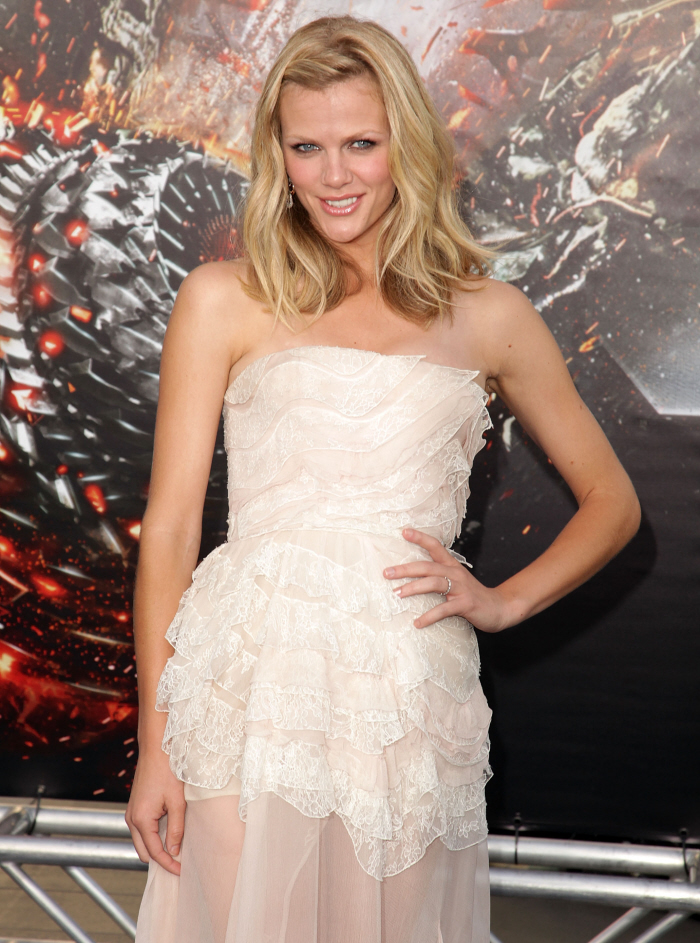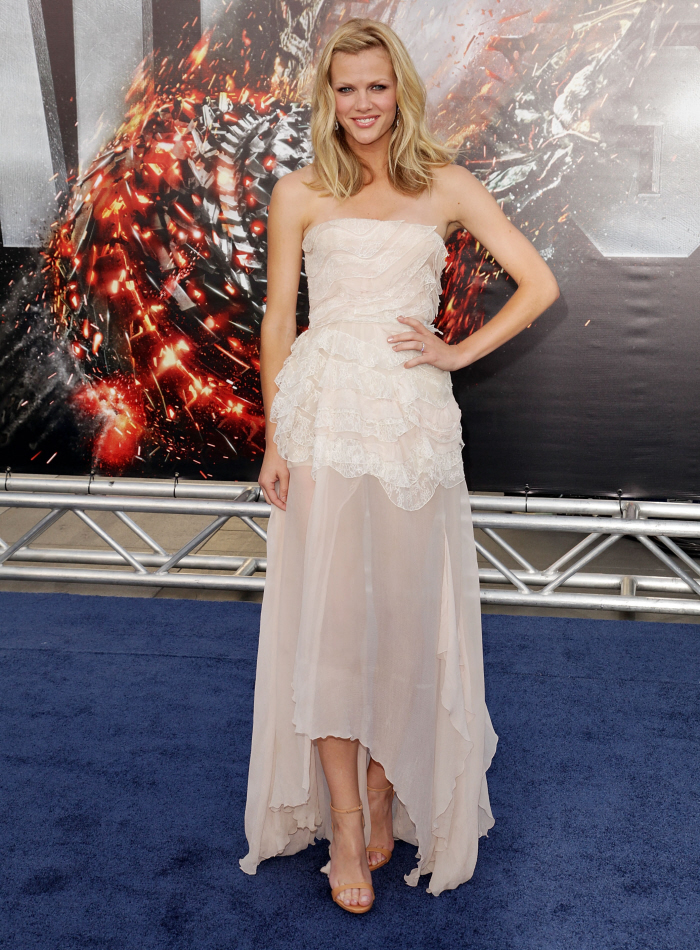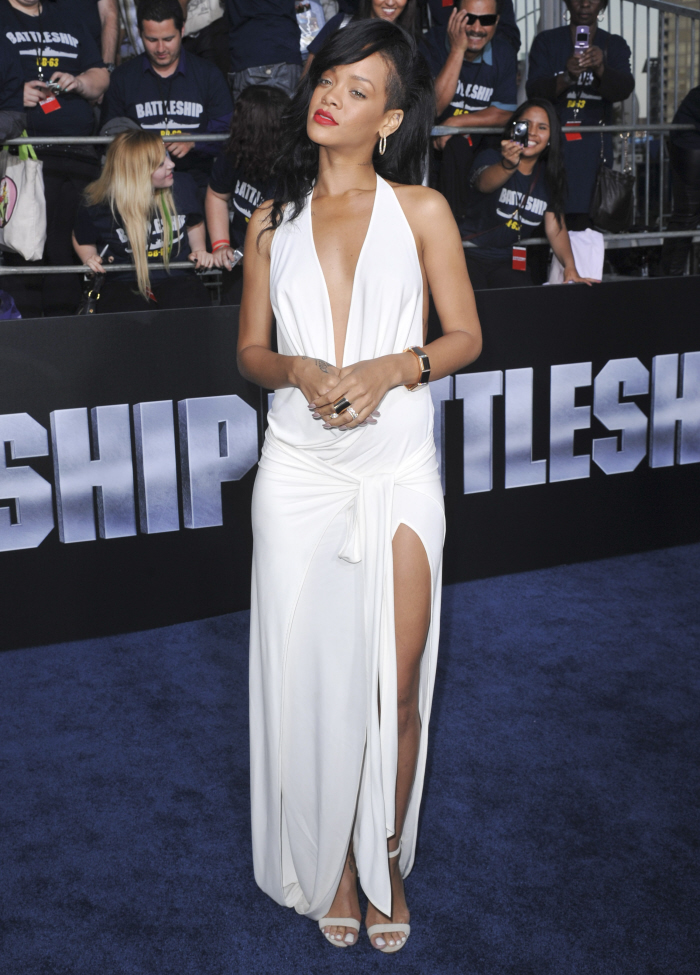 Photos courtesy of WENN, Fame/Flynet.