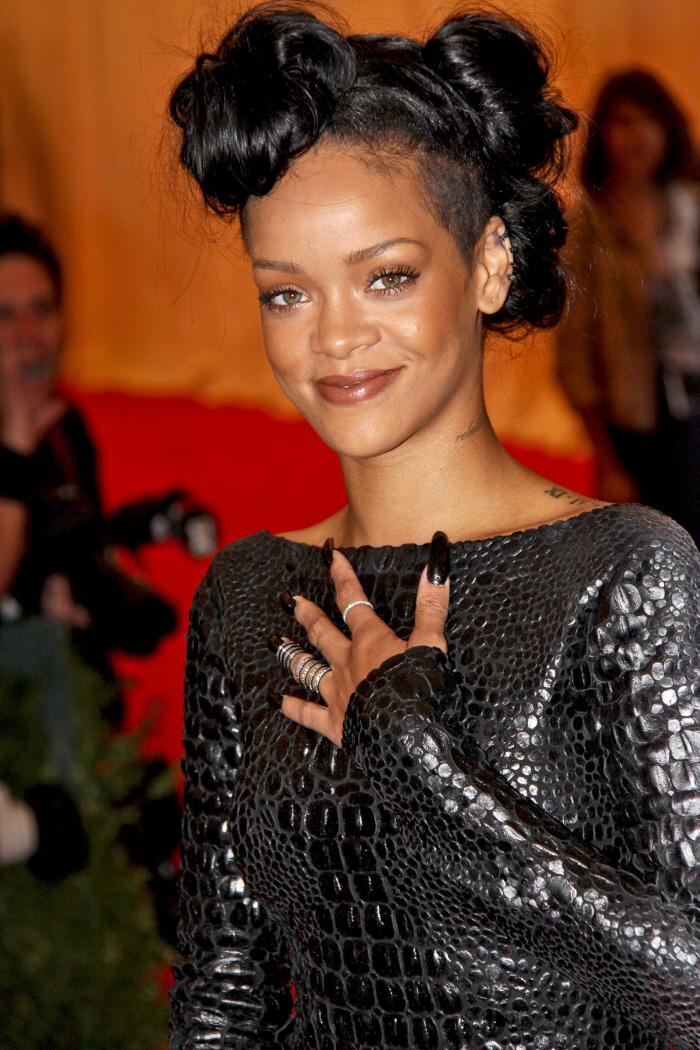 Yesterday, Bedhead, CB and I were talking about our horoscope signs and I found out that I, an anal retentive, logical, anti-drama Virgo, am currently working with two Pisces. I don't want to ascribe any negative traits to Pisces girls, so I'll just repeat the essence of what Bedhead said: Pisces are drama queens. And that includes Rihanna, who has been tweeting lots of crazy stuff about her Pisces sign and how she's "submissive" and all of that. As Bedhead discussed yesterday, Rihanna has been partying HARD lately. She's always been a fun, crazy party girl, but it's gotten a bit excessive lately. Star Magazine has Rihanna's hard partying on their cover this week too.
So, here's the question: why does it seem like Rihanna has gone off the rails recently? Is it about Chris Brown? The answer: probably. After collaborating with Chris on two songs a few months ago and refusing to explain her continuing relationship with Chris in interviews, it now seems like Rihanna and Chris may have had a falling out. Rihanna has just "unfollowed" Chris on Twitter!
It seems Rihanna has finally had enough of Chris Brown … the singer has "unfollowed" her ex-boyfriend on Twitter after he released a new diss track that appears to be aimed at her.

The song in question is a remix of Kanye's TheraFlu — in which Brown freestyles the verse, "Don't f*ck with my old bitches … like a bad fur … every industry n*gga done had her."

He continues, "Trick or treat like a pumpkin … just to smash her."

Hours after Brown released the track last night, Rihanna stopped following Brown on Twitter — a HUGE move — and one that's leading many to assume Rihanna believes the verse is about her.

A short time later, Brown unfollowed Rihanna. We reached out to Rihanna's rep — so far, no comment.
[From TMZ]
Those lyrics are awful and disgusting. Hopefully every one of his followers "unfollow" him, but of course they won't. Because Chris's supporters are absolutely the stupidest people ever. I do suspect that those lyrics were the straw that broke the camel's back for Rihanna, although I also think she was probably pretty primed to have a falling out with Chris before that. Chris recently got a tattoo of his girlfriend's face – Karrueche Tran's face. Rihanna has been taunting Karrueche on Twitter for a while, and I kind of believe that Rihanna thought Chris preferred her over Karrueche, and the tattoo "proves" that he doesn't. And I can't believe it's even gotten this f–king far, really. Like, I can't believe we're still talking about Chris Brown and Rihanna in the same story. These two people should have had nothing to do with each other since March 2009.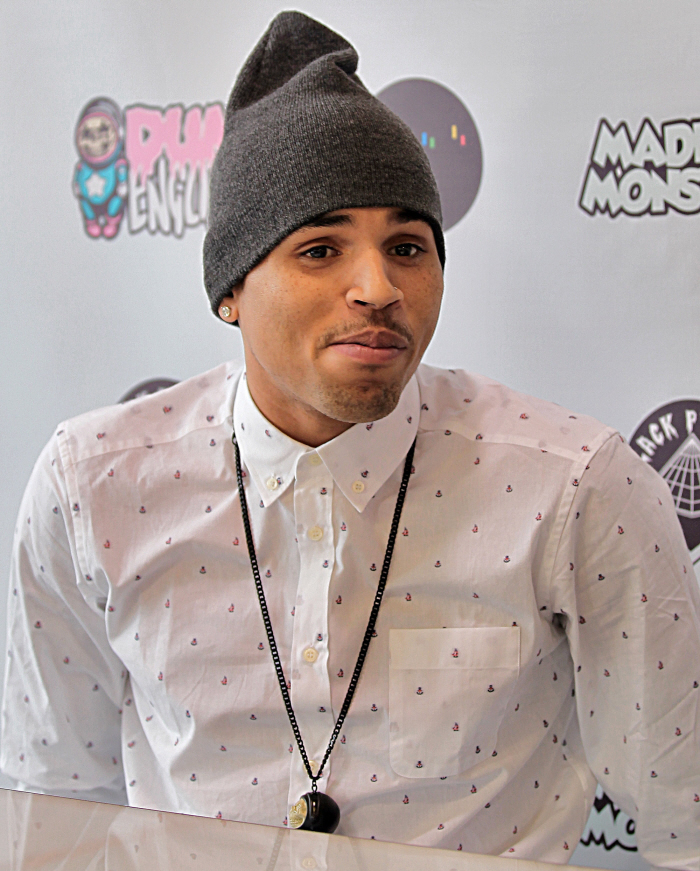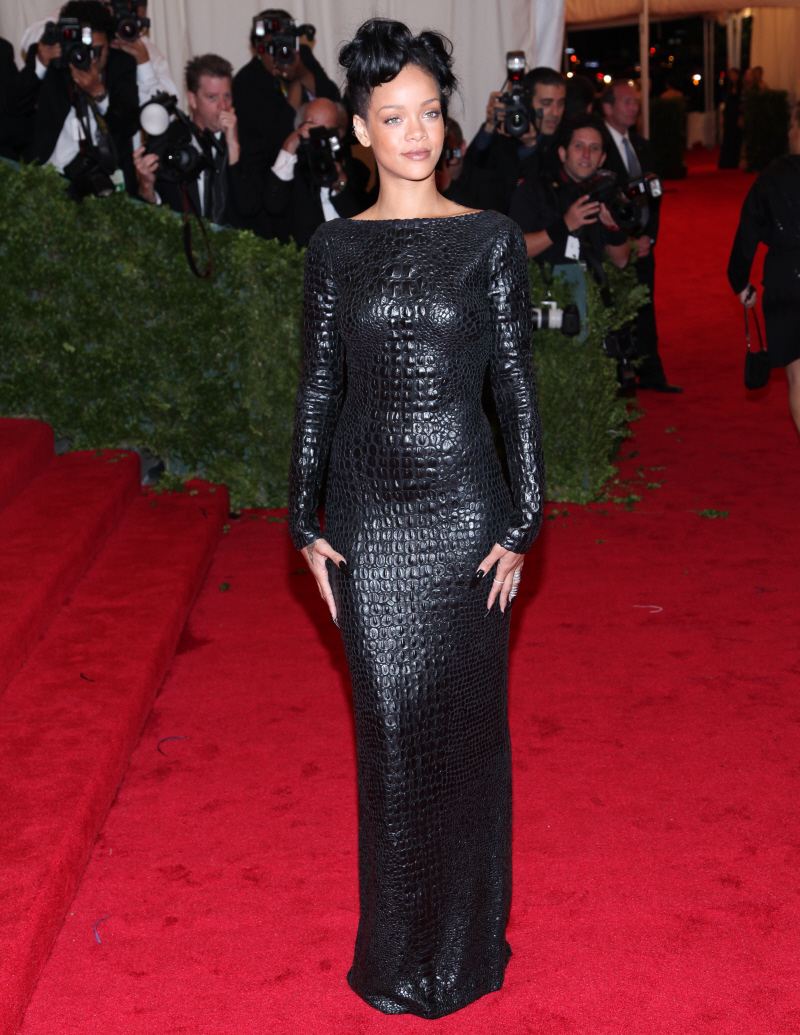 Photos courtesy of WENN.