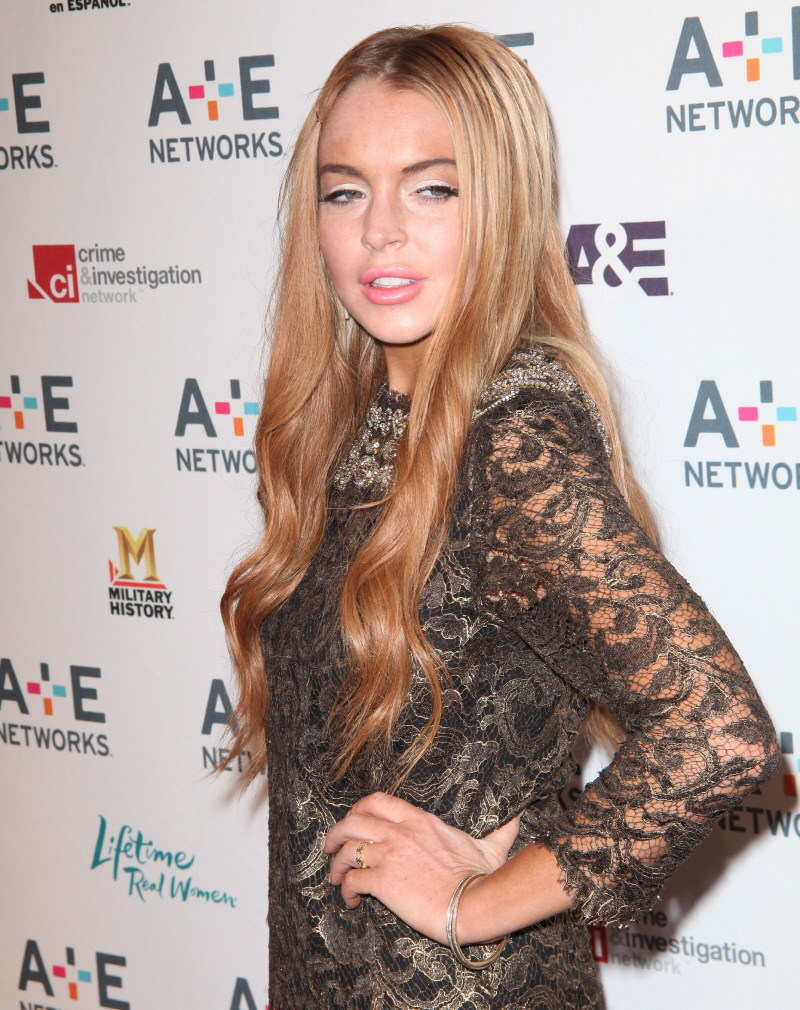 It is WAY too early in the morning to be assaulted by these Lindsay Lohan photos, I know. I couldn't help it. If this is the crack-face I have to look at this morning, so do you. These are pics of the Cracken at the A&E upfronts last night. I'm guessing this was a "job" for her – maybe something to do with the Elizabeth Taylor movie for Lifetime? You know what I think is weird/funny/sad? Lindsay always pulls this stunt. She'll go along, gradually improving her "look" for a month or two, then she'll finally get a chance to walk a red carpet, and BAM! CRACKFACE. She did it at the AmFar gala a few months ago too. She looked like death warmed over during her Today Show interview back in March (when she claimed she was a "homebody"), and since then, she seemed like she was trying to look a bit more "cleaned up." So, is this her pattern? Is this how she gets attention? Every three months, she walks a red carpet and makes sure she's the most busted looking crackie there, so she can get all of the attention?
Honestly, I don't think the Cracken even thinks that far ahead. And you know she's a delusional monster too, so she probably thinks she's looks awesome here. Just a few things I'd like to note:
*Her slug lips look WORSE when she tries to close her mouth.
*NEVER wear orange-coral lipstick when you have A) ginger hair, B) slug lips and C) a filthy crack face.
*NEVER wear white-silver eye shadow. Ever.
*Remember how everyone was like "Oh, thank God she went back to the ginge." Well, look at those ratty extensions! This just proves her hair can look just as awful when she's back to being a ginger.
*She looks like a Marx brother with those chola brows.
*Is the makeup on her forehead DARKER than the makeup on the lower part of her face?
That's all I've got. CB wanted me to mention that there are some promotional images of LL on Glee floating around – you can see some here. I think next week's episode will be Lohan's appearance as a "judge". Allegedly, Glee cut her part down significantly when they realized how crackie she is, and they didn't want to have to deal with her six-hours-late dumbass.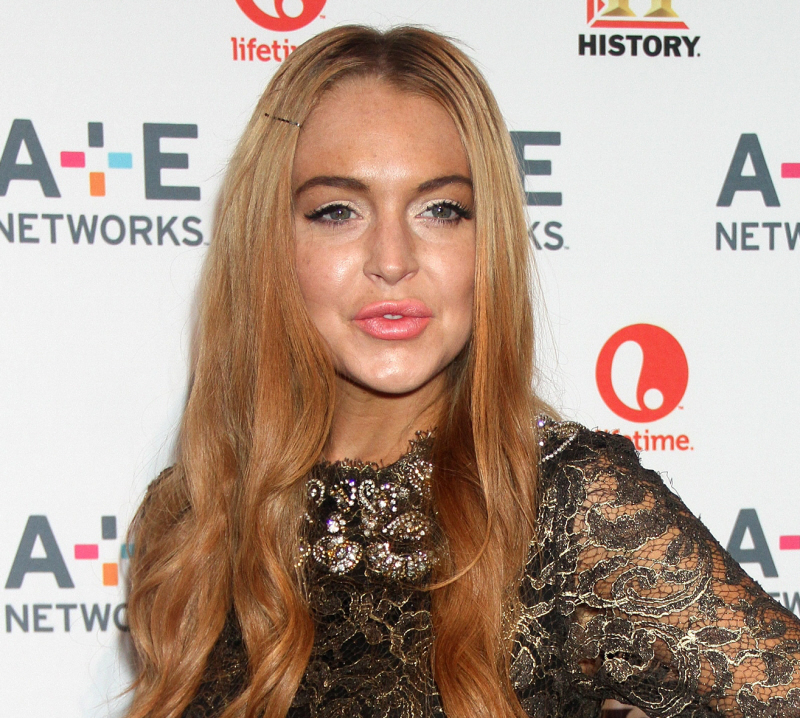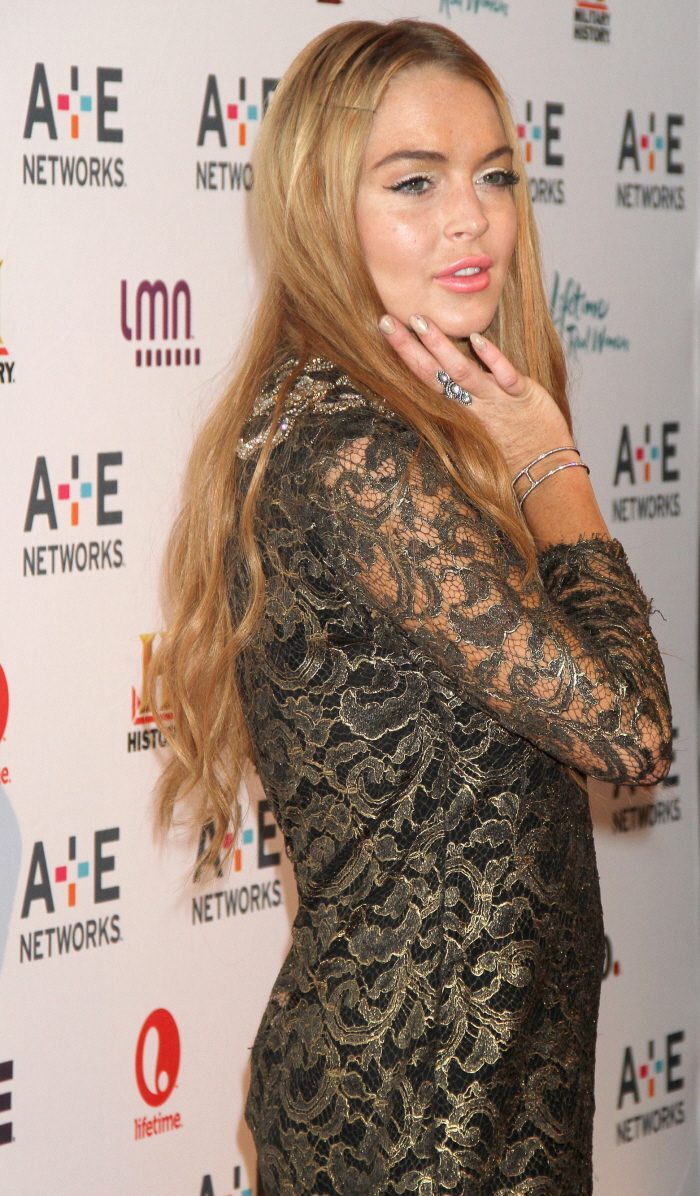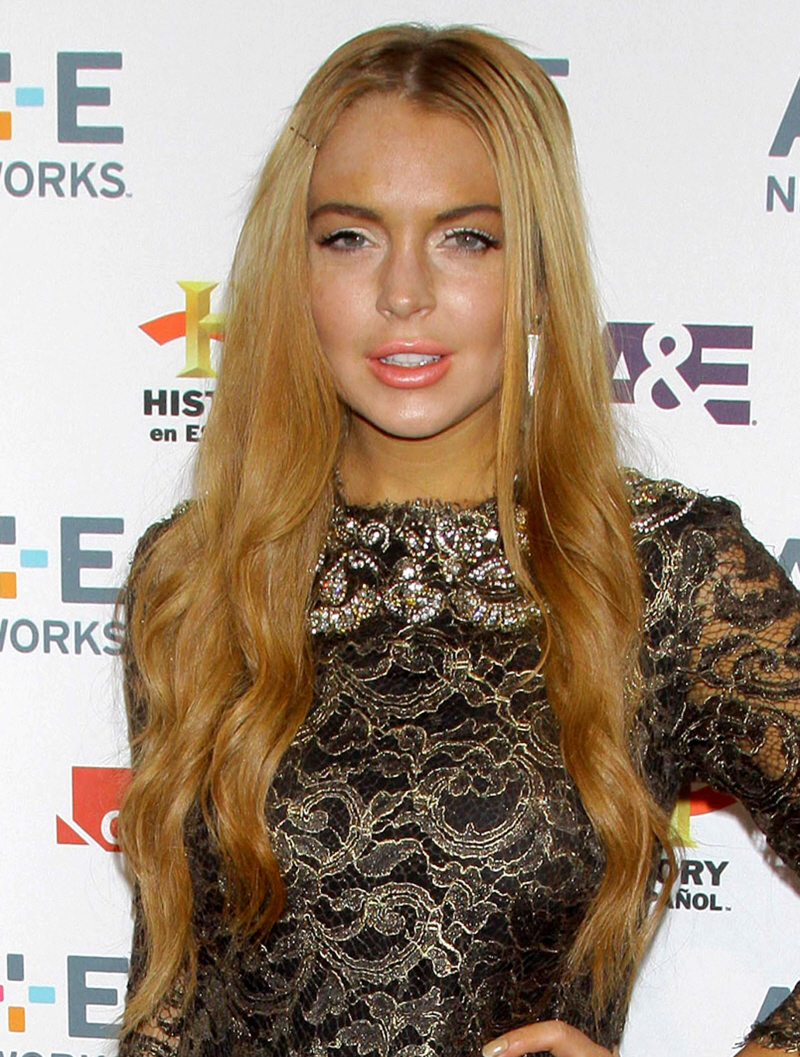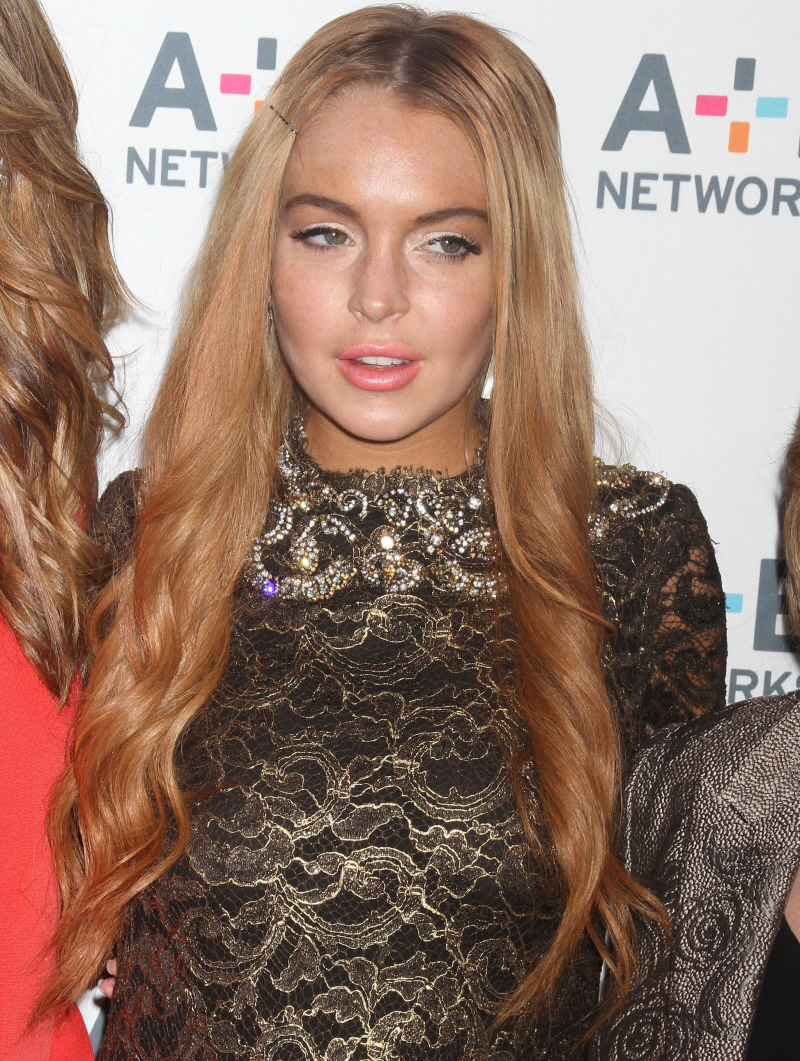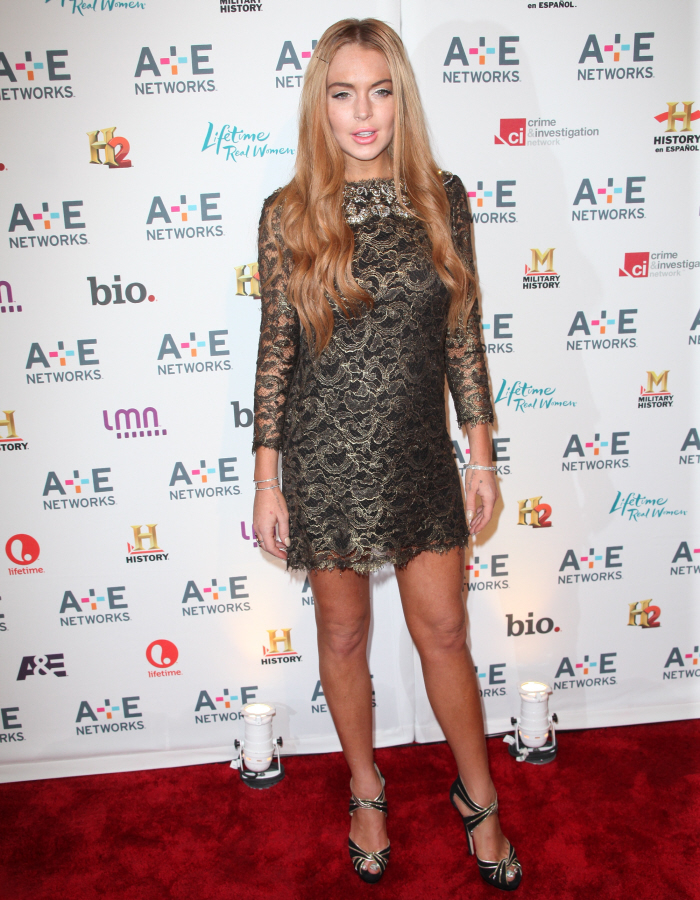 Photos courtesy of Fame/Flynet, WENN.