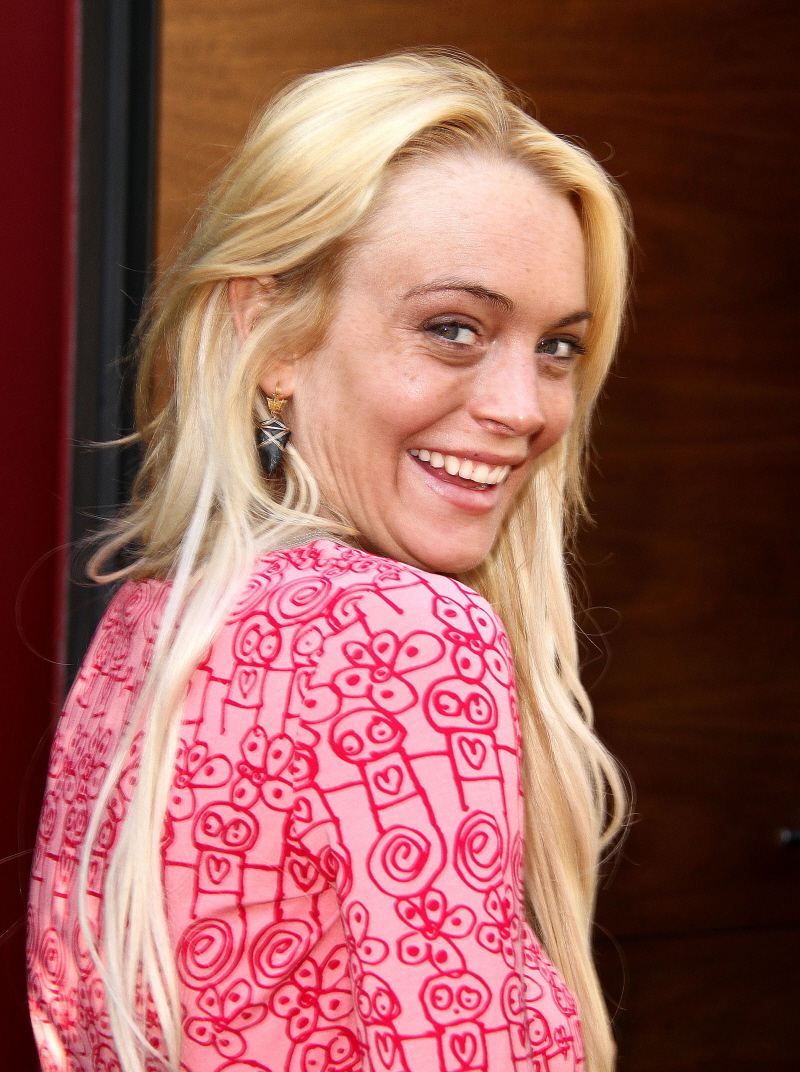 These are new photos of Lindsay Lohan in Venice Beach, California, looking… like something the cracked-out cat coughed up. God, she just looks horrible. This is the worst she's looked since she got out of rehab (the last time). So, I guess all of your suppositions and theories were absolutely, 100% correct: Crackheads never change. This is the face of a girl who is still using the hard stuff. It's not just rampant alcoholism, either. Pouring vodka into a Red Bull can and partying until dawn every night doesn't make you look like this. Heroin makes you look like this. Crack and cocaine make you look like this. Meth makes you look like this.
In other Linnocent news, yes, she's back in LA. She flew back a few days ago after partying her crack off in NYC. Allegedly, she's "meeting with lawyers" to prepare for her upcoming crack trial.
Now, because Linnocent doesn't really care about her crack trial (except that it's going to be her own fashion show!), she's been embroiled in something of a minor crack drama over the past few days. Samantha Ronson has a new girlfriend, you see. And Sam and this new girl were photographed together, embracing and looking couple-y. As you can imagine, Linnocent FREAKED OUT. She sent a weird tweet (now deleted), something about how she "just" dropped Sam off at LAX and now Sam has a new girlfriend, and you could just feel the crack rage bubbling up. Now Linnocent is trying to play it cool, though, and backtrack. The Daily Mail has a summary, plus photos, here.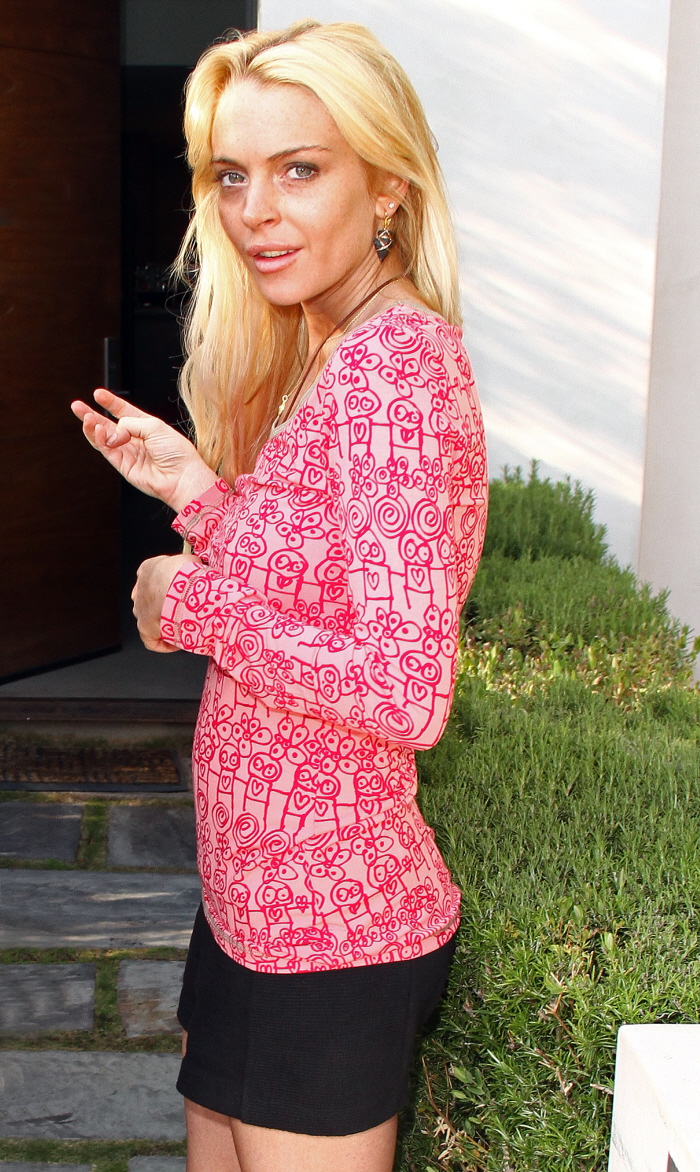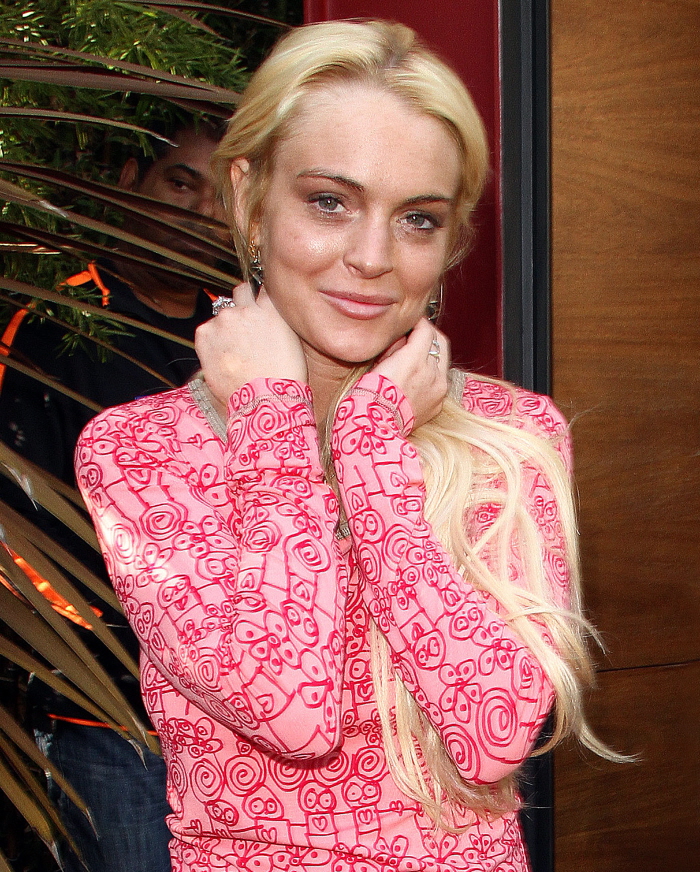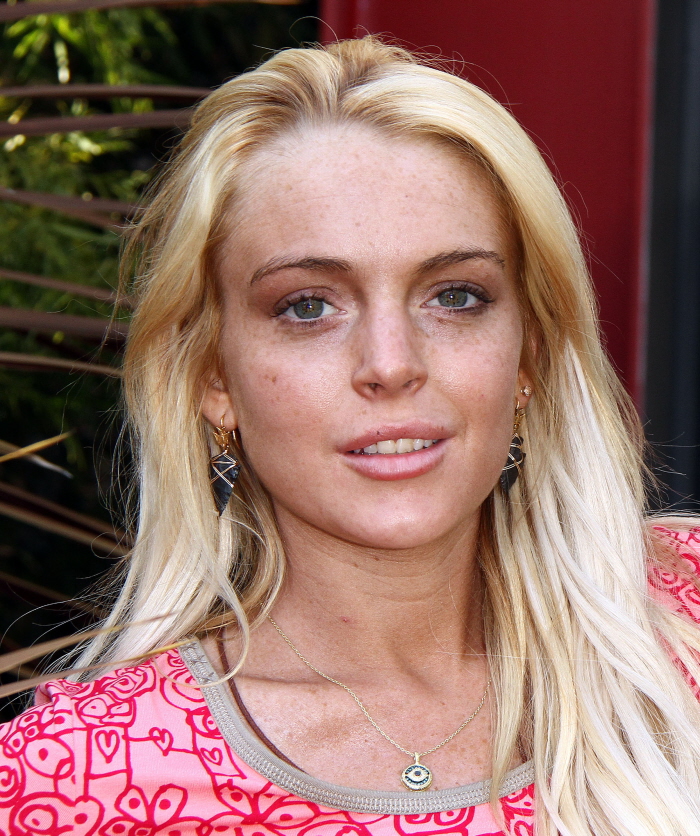 Photos courtesy of Fame.