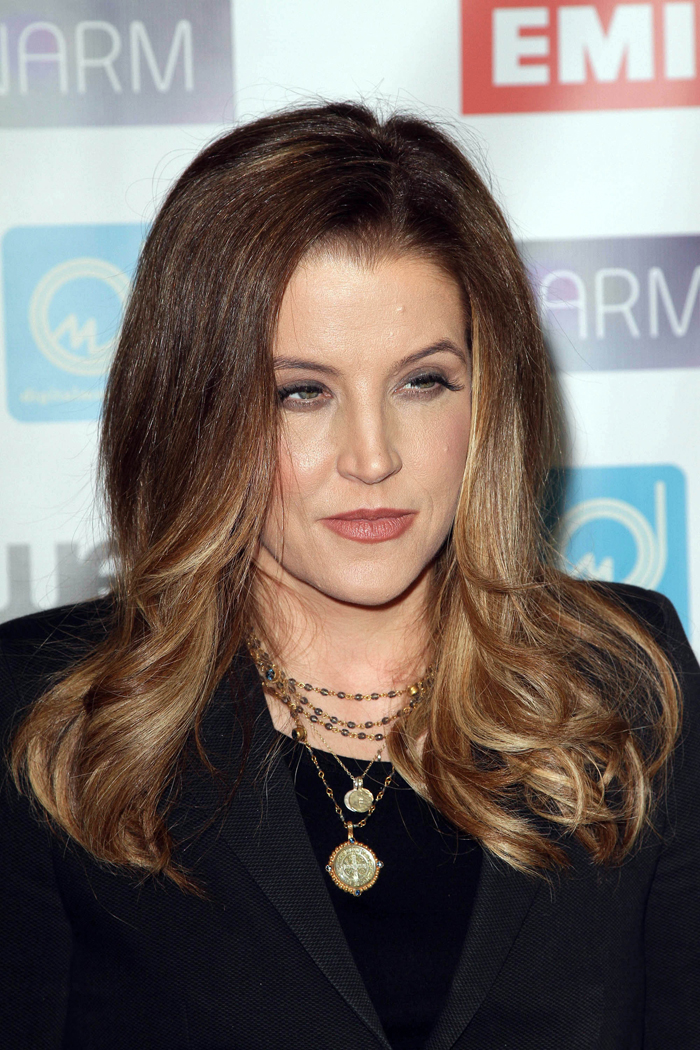 Lisa Marie Presley is preparing to release her new album, Storm & Grace, on Tuesday (alongside Garbage's new album — guess which one I'll be purchasing?), but that's really not noteworthy news by itself because well, c'mon. There should be some semi-interesting fallout after the release, however, for the Village Voice Running Scared blog (which has an outstanding primer on Scientology) has dug up some lyrics to a song from the album called "So Long." While there have been sporadic buzzings for a few years in regard to Lisa Marie's continued involvement (or shall I say, non-involvement) with the CO$, these lyrics are a more concrete example of what appears to be her very pointed discontent with the "church" founded by L. Ron Hubbard that is currently being run into the ground by "tiny tyrant" David Miscavige. Here are some of the lyrics to "So Long," which appears to call out the CO$ as an empty institution that's all about money and power. Go Lisa Marie:
This here is a city without lights
Those are all the people without eyes
Churches, they don't have a soul
Soup for sale without a bowl
Religion so corrupt and running lives
Farewell, fair weathered friends
I can't say I'll miss you in the end

So long, seems that I was so wrong
Seems I wasn't that strong
Dead wrong, and now I'm long gone
Wrong side, I've been sleeping on the wrong side
Stains all over my soul I can't hide
Nothing's more clear than goodbye

These roads they don't lead to anything
These people they talk, they say nothing
Actors who don't have a part
Heartfelt people with no heart
I'll find a new crowd
Make a new start
Farewell, fair weathered friends
I can't say I'll miss you in the end
[From YouTube]
Nothing is more "clear" than goodbye? That's a lovely little dig against the so-called "clear" state of Scientology! Along with Lisa Marie's lyrics about a church in general, that particular line sounds like a very unequivocal way of telling the CO$ that she's out of there. The interminably tenacious Tony Ortega of Runnin' Scared has made repeated requests towards Lisa Marie for an interview, but her people aren't talking. So Ortega turned to a few ex-CO$ members, including former CO$ salesman Jefferson Hawkins and actor Jason Beghe (whom I adore), for their take on the lyrics. Here's the portion of the article that covers Beghe's response:
I also called up Jason Beghe, the "Californication" actor who became well known for very vocally defecting from Scientology in 2008. While he was still in the church, he was a favorite at the Hollywood Celebrity Centre, and he knew other famous Scientologists — such as Presley and Kirstie Alley — very well.

He too said there is little question, looking at Presley's lyrics, that she is making a public disavowal of the church. "The honesty and the passion are clear, and it seems as though she's woken up. It's what I would expect, having spent time with her," he goes on to explain. "Some people, when they leave Scientology, get very sad. Some get scared. But some, like me and apparently like Lisa, get f&#*ing pissed. It has the same tone as my own thing, when I said publicly, show me a motherf&#*king 'Clear'."

Beghe is referring to one of Scientology's bedrock principles, that if you engage in the arcane and increasingly expensive rituals of church founder L. Ron Hubbard's "technology," you will eventually unburden your mind of distracting clutter and go "clear" — and become somewhat superhuman. Scientologists spend years, and increasingly expensive rates, chasing the state of clear (and beyond), telling each other that just one more level, one more training routine, will get them to superhuman status. It never comes, and eventually, longtime members tend to drop out from sheer exhaustion. Beghe says Presley has obviously reached that point. (Records show she was attested "clear" by Scientology in 1980, when she was only 12 years old.)

"My heart goes out to her. It's not an easy moment. But it seems that she's seized control of it and used it artistically. I think that's the strongest artistic communication I've heard her make. Coming out of Scientology has freed me up, artistically. It takes guts, it takes courage. Lisa was in forever, since she was a little kitten. I don't know where her mother's at, but I'm moved, frankly."

Beghe says he was struck by the line, "Heartfelt people with no heart." "These people in the church are decent people. And the fact is, their hearts have been taken out of them. That's how I read that. They're heartfelt, but it's not their f&#*ing heart."
[From Village Voice Runnin' Scared Blog]
Beghe also suspects that if Lisa Marie is out, then her very good friend Kirstie Alley will follow suit as well. That's an interesting theory, and it would be great if Kirstie told the CO$ to shove it up her size 6 ass. Or it's completely possible that Kirstie will completely write off Lisa Marie (as a suppressive person) as a result of her lyrical transgressions.
Here's the real question though — what does Priscilla think of all of this? You know Elvis would be proud of his little girl for telling off the CO$. He always hated Scientology anyway.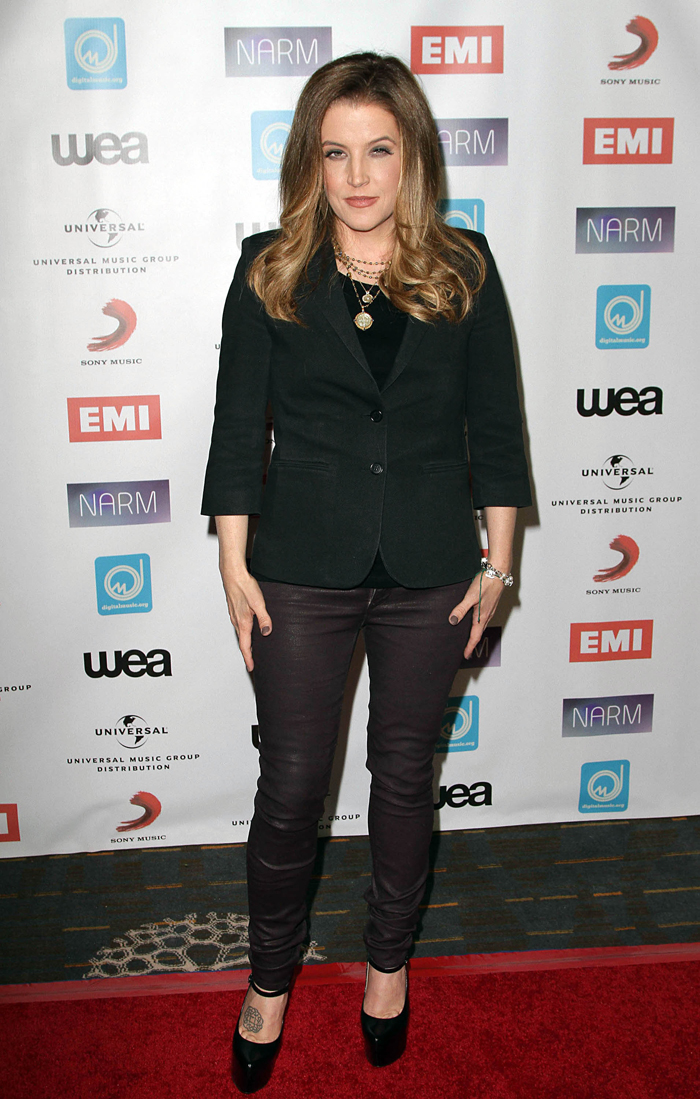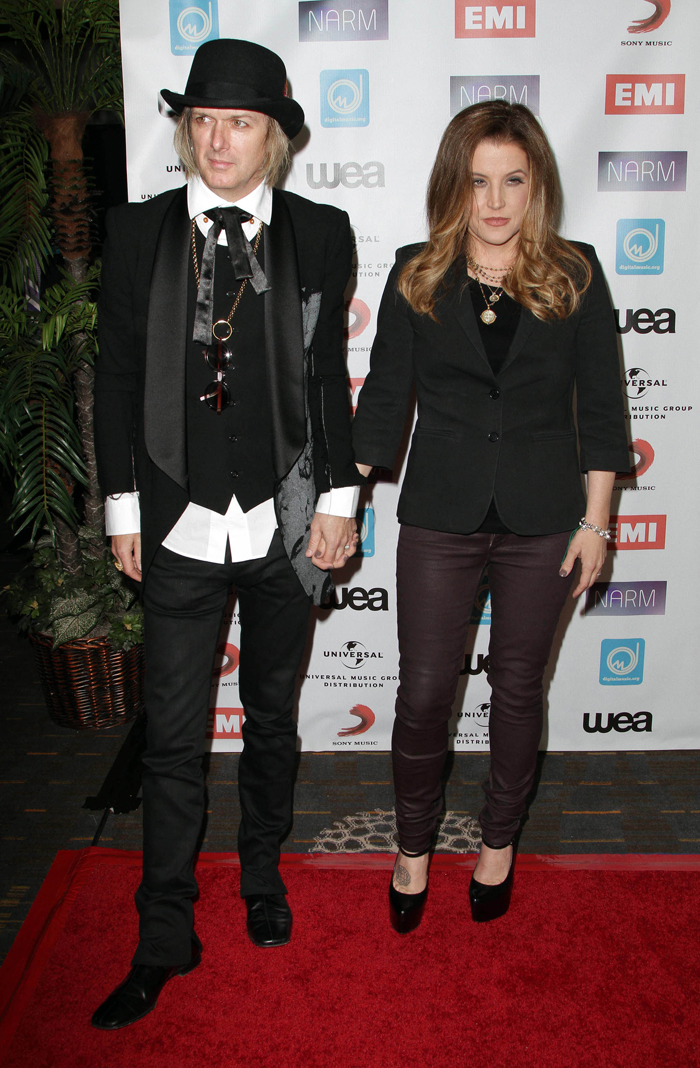 Photos courtesy of WENN