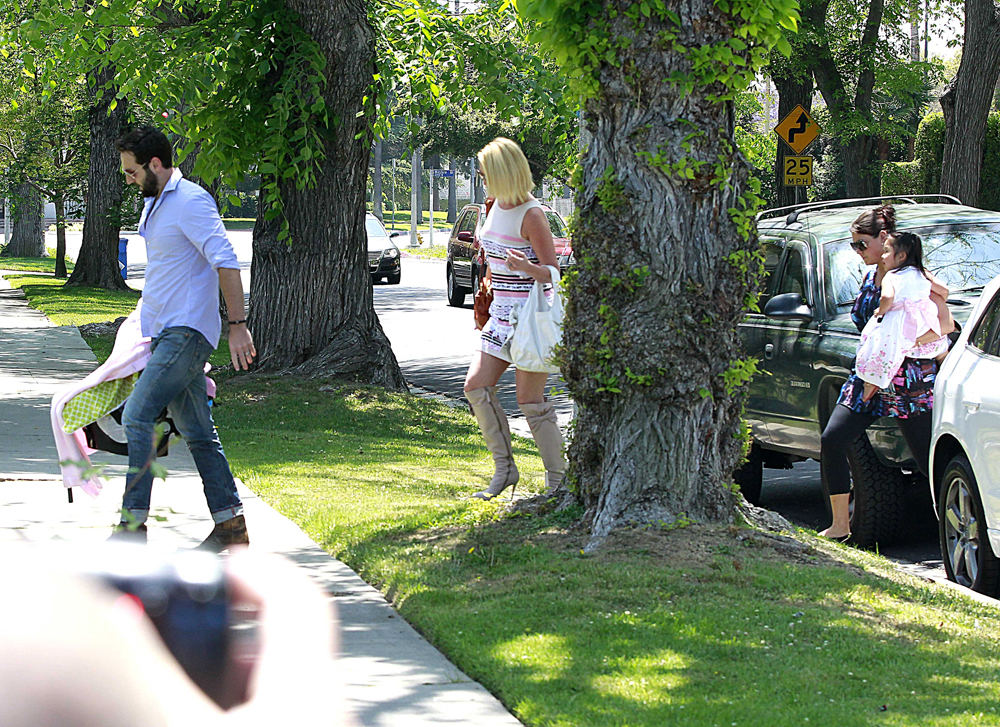 A few weeks ago, Katherine Heigl and Josh Kelley announced their adoption of a second daughter, and we still haven't found out the child's name. Nor do we know the nature of her certainly adorable physical qualities, but Katherine did get herself papped while out with her new little one on Mother's Day. Naturally, Katherine's mother, Nancy, was along for the ride, but I figure it's probably always Mother's Day in Katherine's world because her mom is usually there too.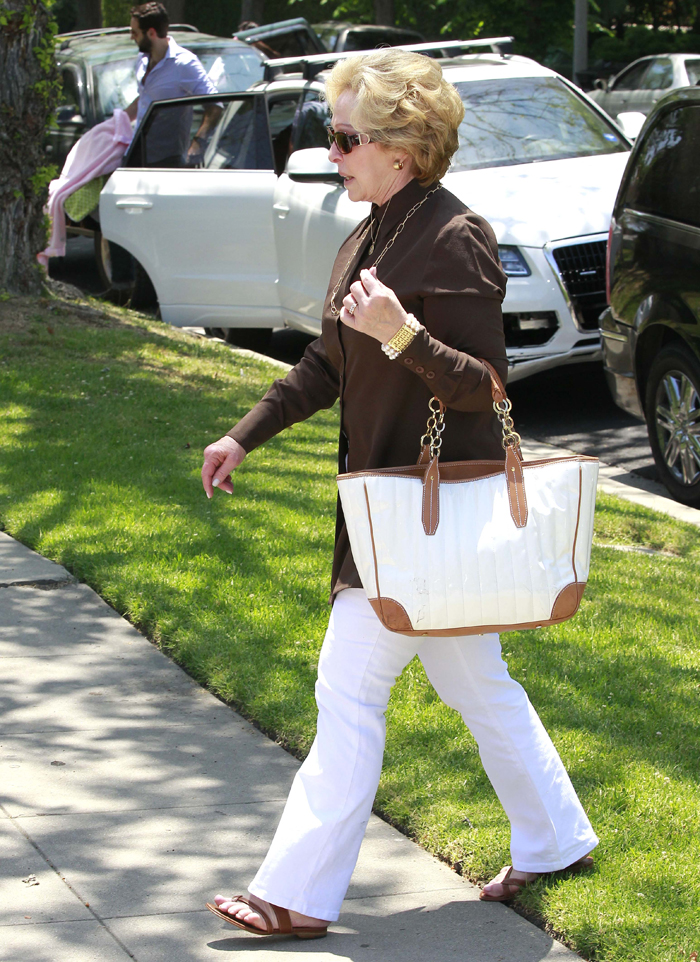 Katherine's sister Meg was also in attendance (she's the one holding little Naleigh, who I think is my favorite celebrity tot these days) as was husband Josh Kelley with baby-hauling duties.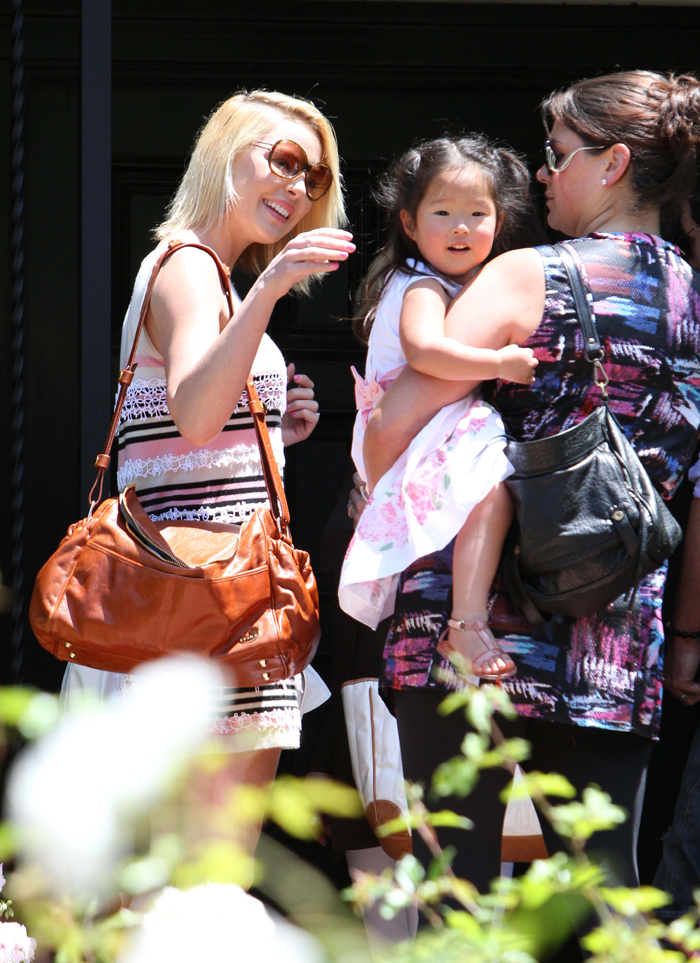 Here's the reason I really wanted to write about the Mother's Day outing for Katherine and family — Katherine is wearing another cute dress! This one isn't as striking as the little white number she wore last week, but it works. Also, Katherine's hair has improved markedly; this is the best that her hair has ever looked when it wasn't styled for a movie, right? Too bad she ruined the look with those fug boots. At first glance, these boots aren't nearly as bad as Katherine's fug booties, but they're pretty bad. Leather boots with bows? Just yuck.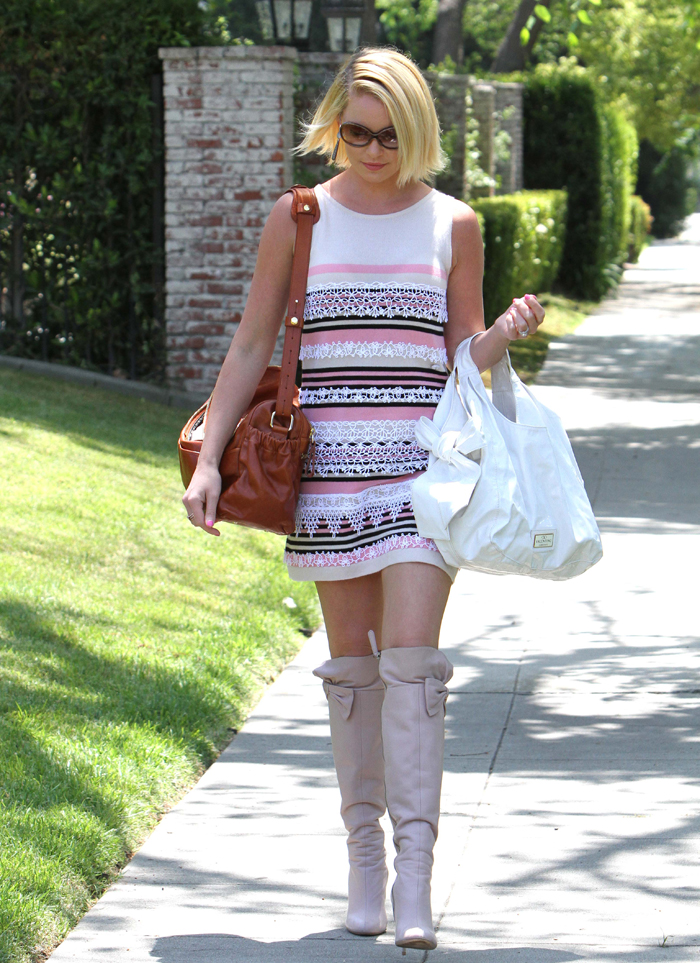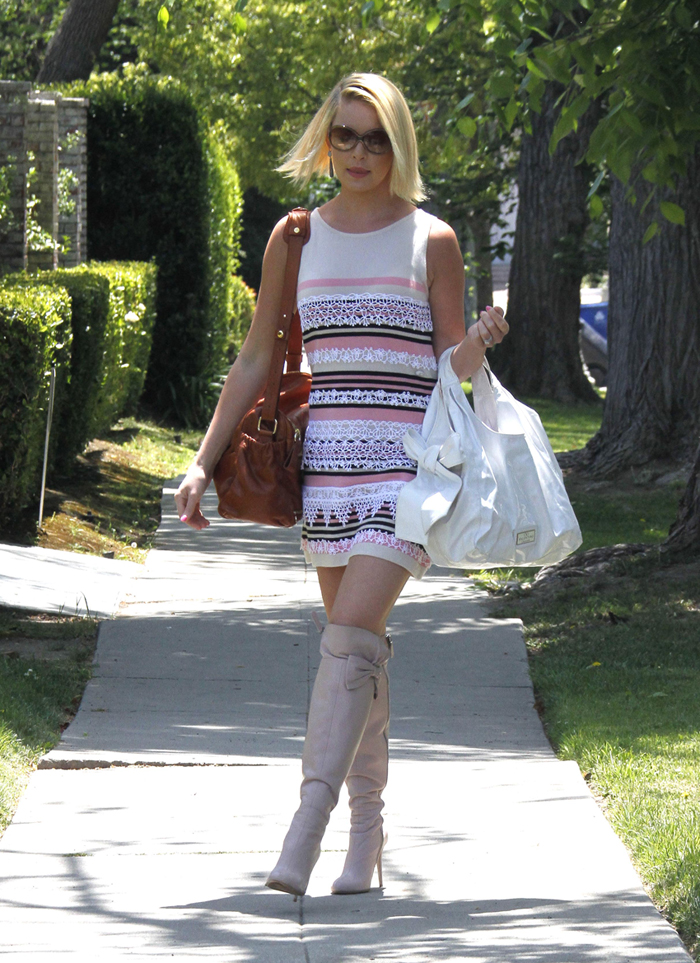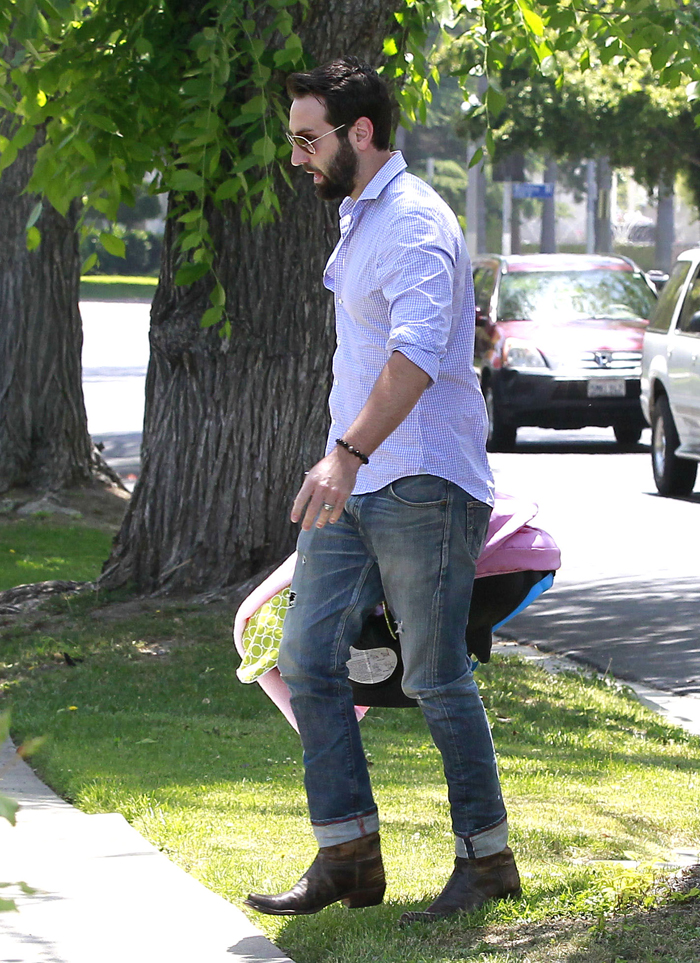 Photos courtesy of Fame/Flynet