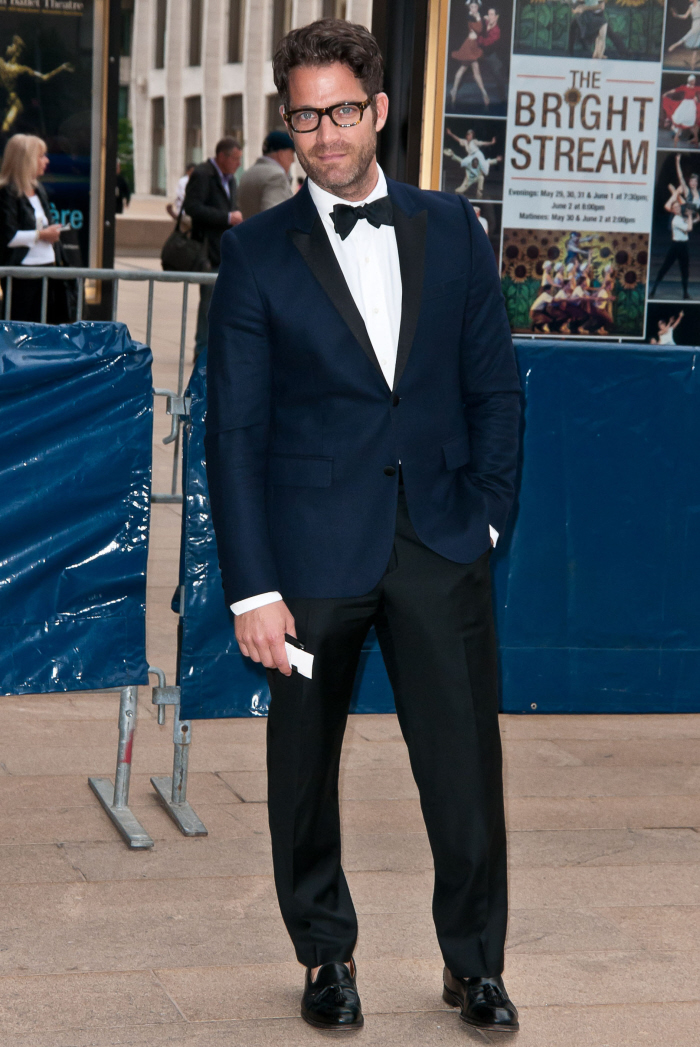 I have a confession: I am flat-out attracted to Nate Berkus. These are photos of Nate at yesterday's 2012 American Ballet Theater Spring Gala at The Metropolitan Opera House. I don't think I've ever seen him so scruffy and with those glasses, and the effect is… um… uncomfortable. Like, a good, hot uncomfortable. My attraction to Nate isn't of the Fassbender variety – my feelings for Fassy are all-encompassing, and sometimes I want to cry I just love him so much. My attraction to Nate has been growing from a general fondness for him to a flat-out "OMG, I wish he was my half-gay/half-straight boyfriend." I realize he's completely and totally gay. But does that mean he won't touch my boobs and make out with me a little bit? NO. He would totally do that if I asked him.
I always liked Nate when he was on Oprah, but I've started watching his show while I'm at the gym, and this man… he's just super-cute. He's one of those men who really LOOKS at who he's talking to. It's not just a cursory one-time eye contact. He stares into your eyes, watches your mouth as you're speaking, and he has a really sweet little giggle. It's not about his design style, which… can be hit or miss. I just like him so much as a person, and I find him irresistibly attractive. Am I alone here?
Holy crap – I just looked him up. This man is 40 years old!!!! He's obviously a vampire. Oh, and he's a Virgo, like me. Love Virgo men so much.
(Sidenote: It wasn't until I began working here and writing about celebrities full-time that I began to realize my obsession with the combination of dark hair and light eyes. I'm totally a sucker for blue-eyed brunettes. It's my thing.)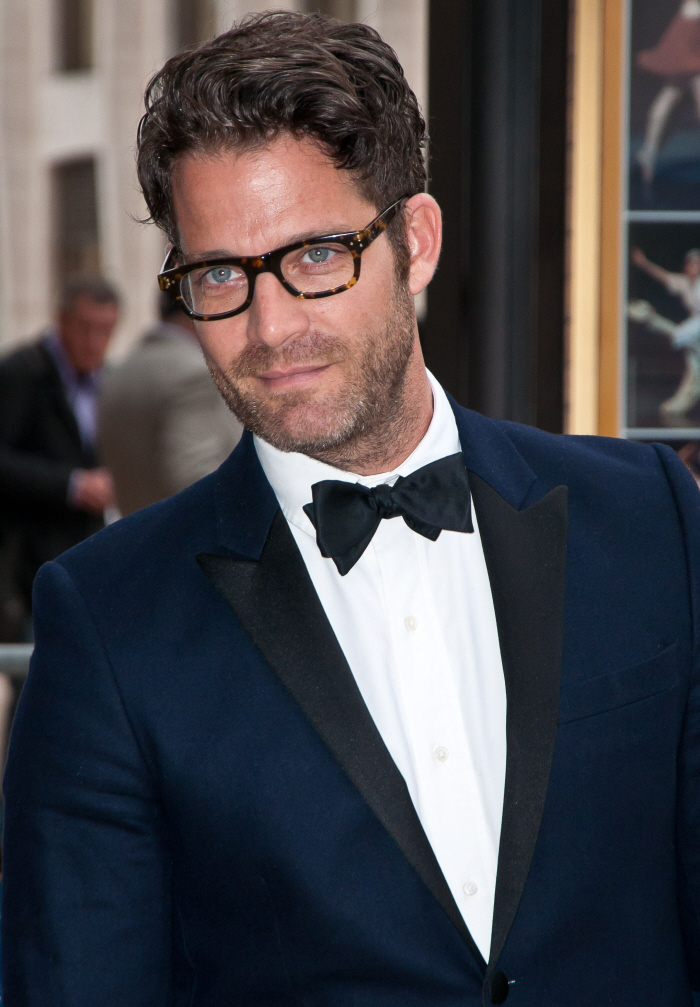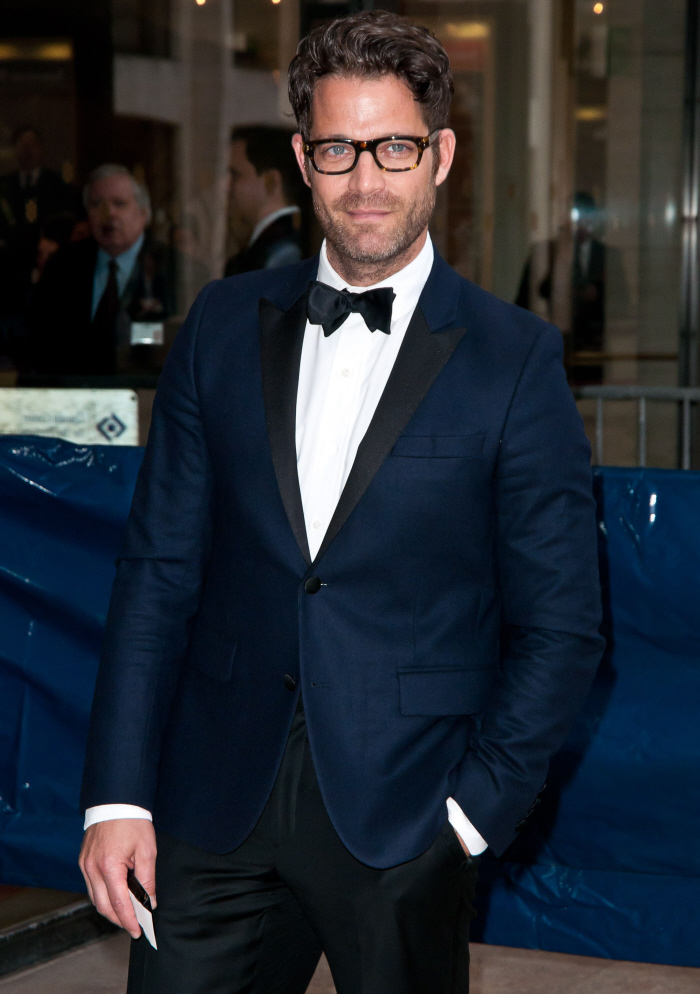 I'm also including some photos of Johnny Weir at the same event. I love Weir. He's amazing. And I don't even mind this crazy outfit. He's pretty much the only guy who can carry a Birkin and really make it work.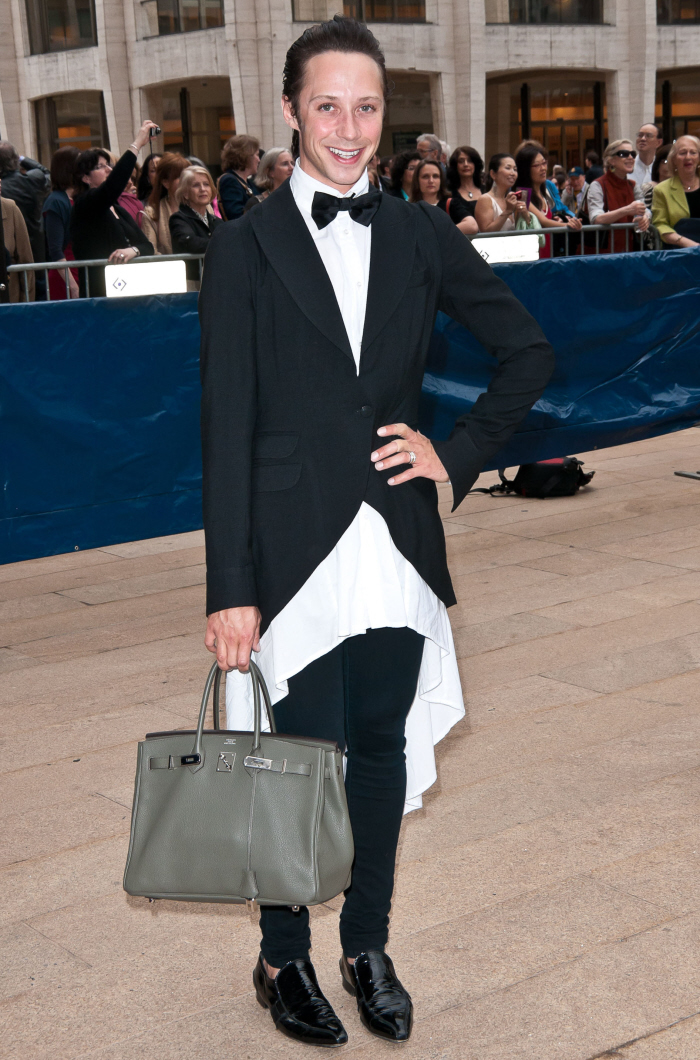 Photos courtesy of WENN.