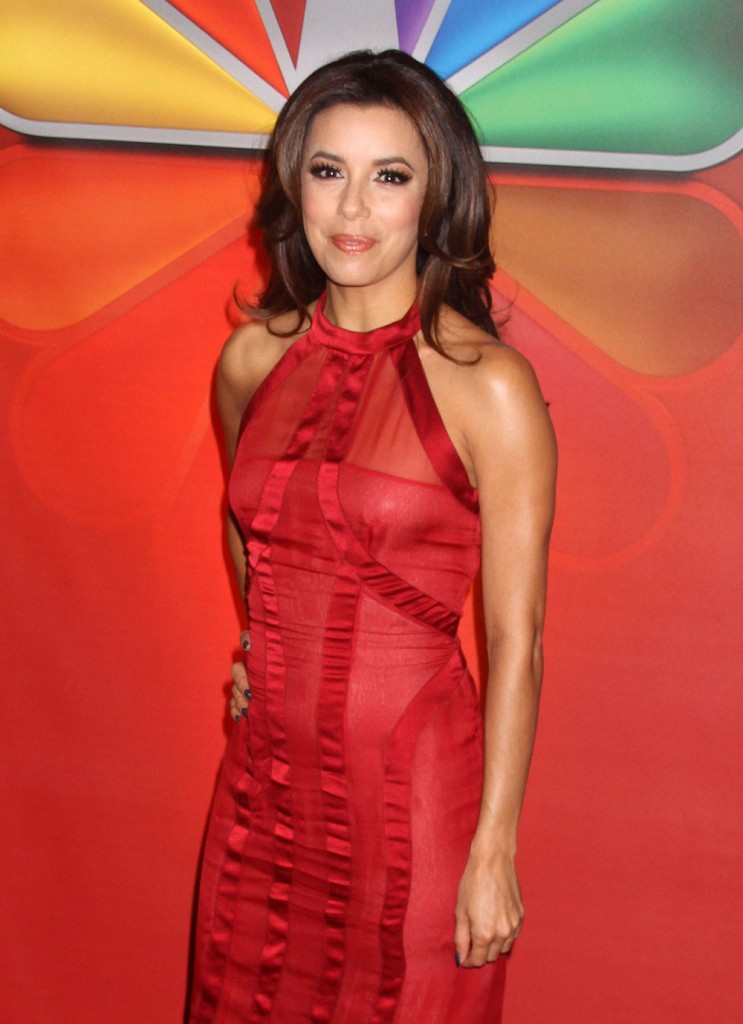 Yesterday the NBC upfront photo op happened, and I have to say that I'm disappointed in the photos we have. No one from "Community" showed up that I can find, but more than that the red and orange backdrop is throwing me off, and making all the cute, colorful outfits look like they clash. I know this is a strange complaint, but this is why they use white and black neutral-colored backdrops for these events. Red and orange are popular colors this season, and a large number of the starlets accidentally wore outfits that look fug against the backdrop, but would be perfectly cute on their own.
First off is Eva Longoria in a lovely scarlet silk and cotton Alberta Ferretti featuring ribbon-like details. I think this dress is killer. It's sexy without showing too much, and it highlights Eva's amazing figure without being too tight. Our friends at Red Carpet Fashion Awards don't like Eva's shoes, and point out that she always wears the same Brian Atwood "Maniac" pumps. I think that she went for some understated shoes so as not to vamp up the outfit too much, and that it works. Eva is one of the women whose bright-colored dress is being overshadowed by the background.
Eva is helming a reality show called "Ready For Love," in which they're bringing "online dating to television." It's like a twist on The Bachelor, but with three guys and a huge amount of available women. The guys look really hot of course.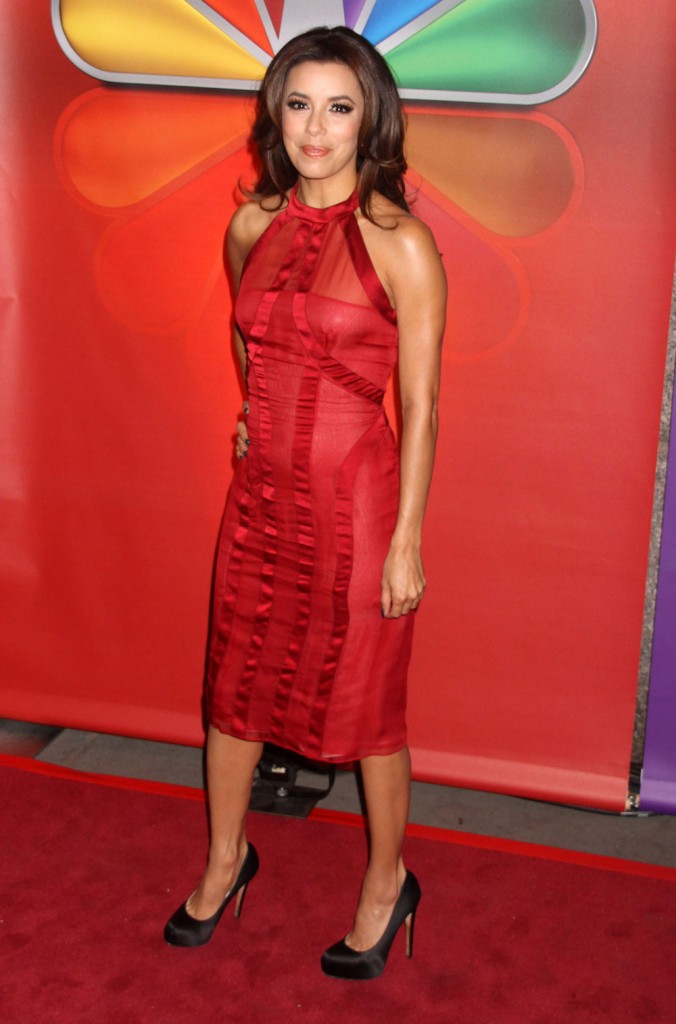 Next we have Anne Heche in bright a orange Max Mara skirt (In other photos it looks like she was wearing split pants, but it's a skirt) paired with a peach silk top with cut-out sleeves. She looks amazing to me here, and I even like her platform shoes, which would seem goofy with most other outfits. This is very fashion forward and Anne looks great. She's starring in a upcoming show called "Save Me", about a woman who thinks she's saved by God and has to spread the word. She plays crazy so well.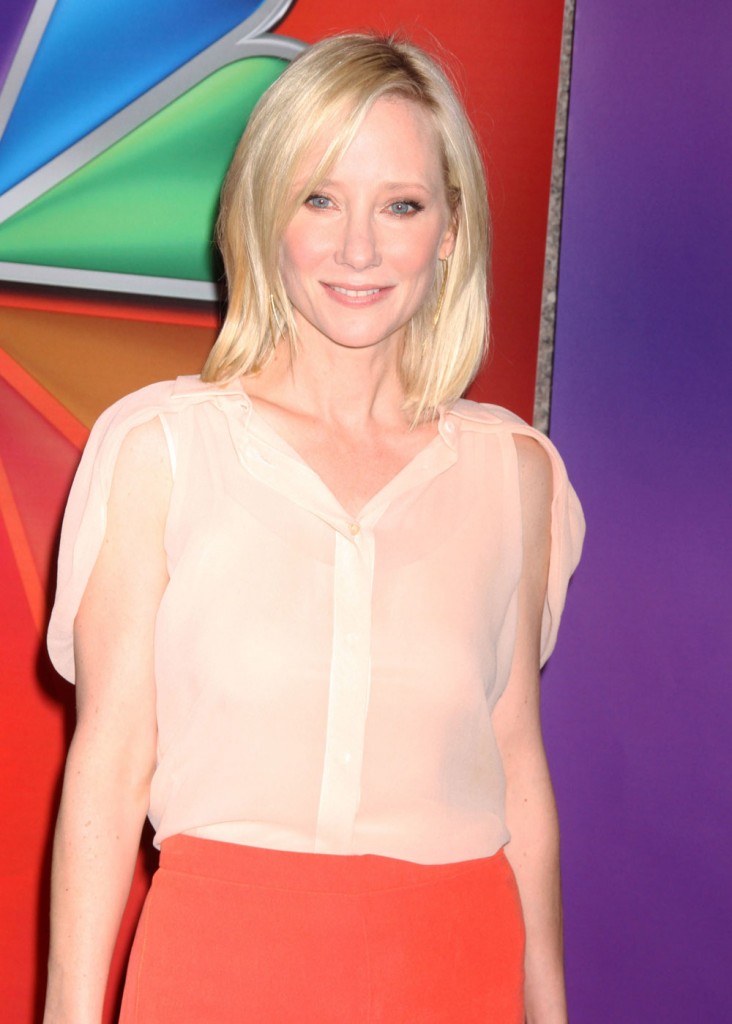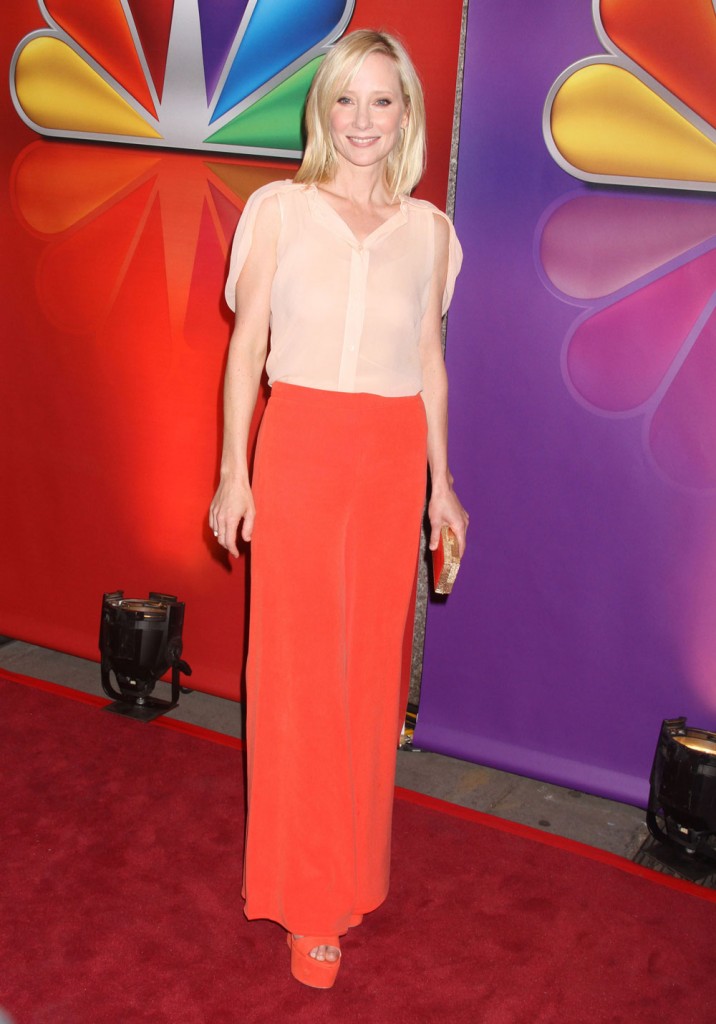 "Parks and Rec" star Amy Poehler was super cute in a dark pink knee-length tight dress paired with nude pumps and a cropped leather jacket. I just love that jacket with that dress.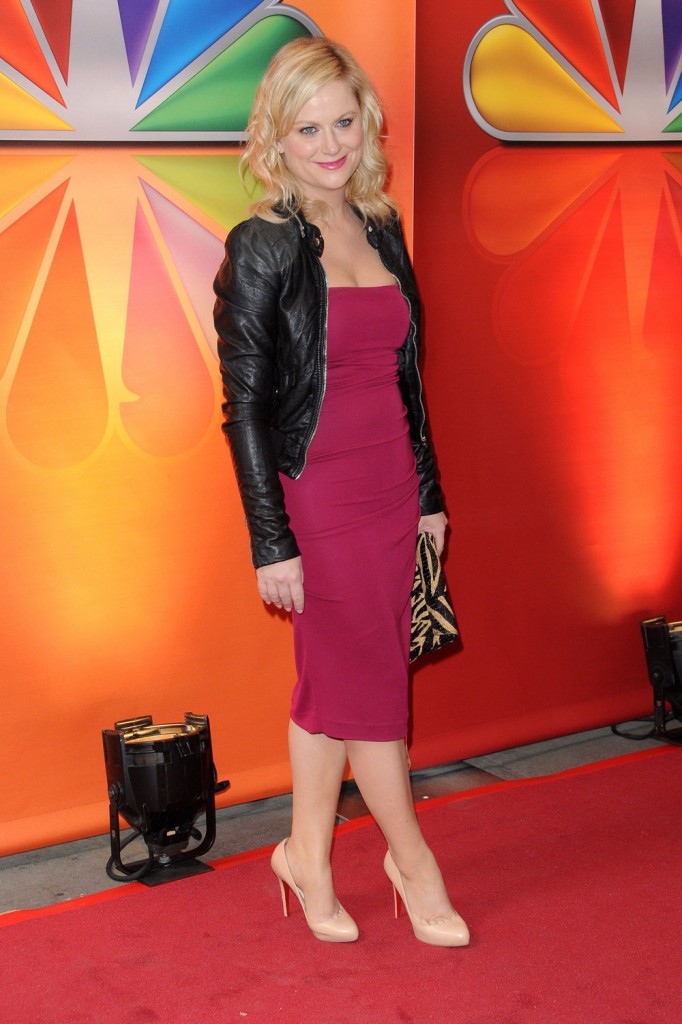 You know I love "Parenthood," and real life couple Lauren Graham and Peter Krause. Lauren's oversized shirt, big belt and clunky shoes just aren't working for her. They look like a great couple I have to say.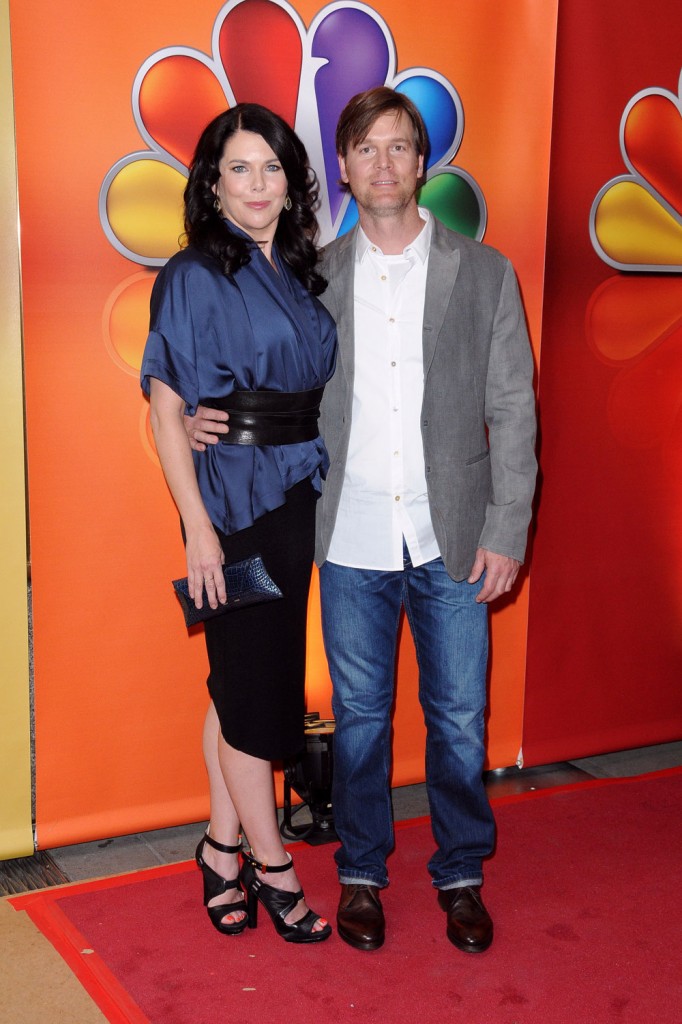 Debra Messing also opted for a big belt and paired it with a loose polka dot dress. It's an ok look, but it's just kind of mediocre to me.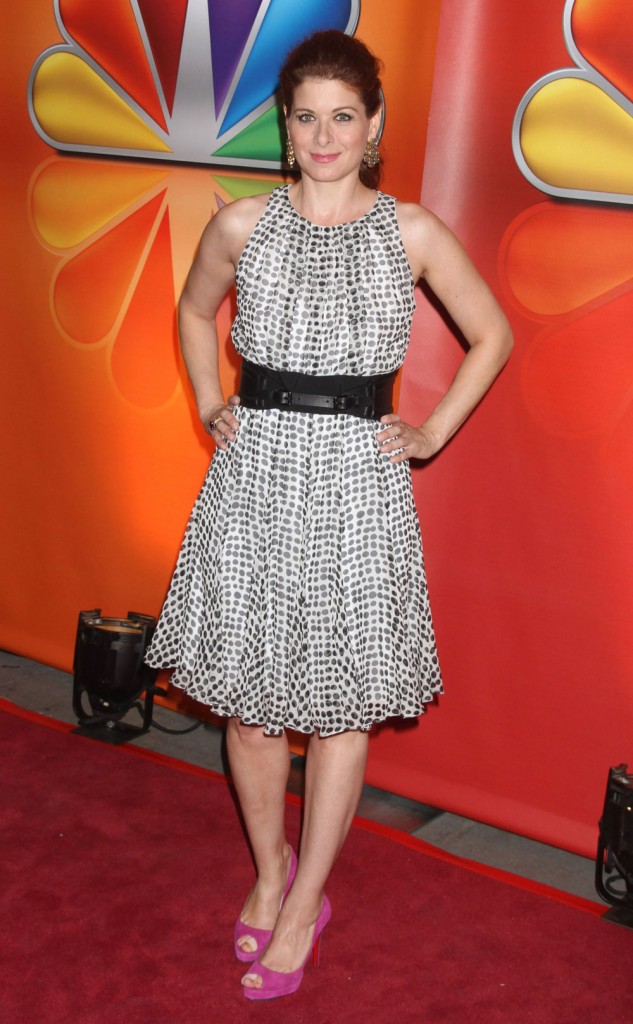 Fellow "Smash" star Katherine McPhee was in a pink flower print Dolce & Gabanna. I'm not a fan of floral dresses, and this is kind of falling flat for me. Some of you may love it.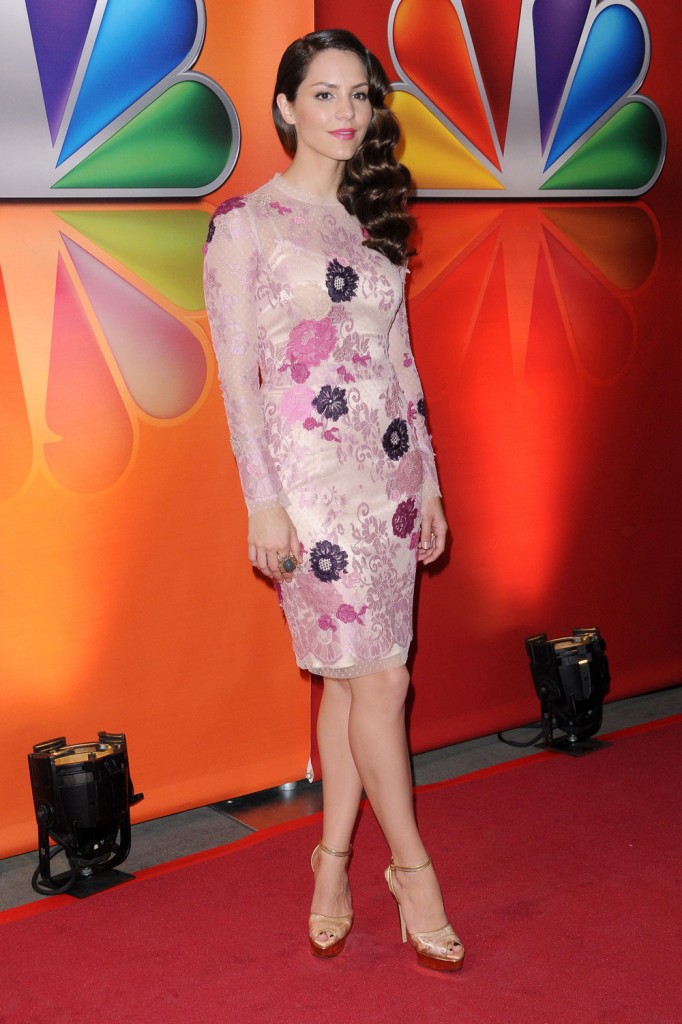 Mariska Hargitay was so pretty in form fitting white. She could have gone without the matchy shoes, and mixed it up by varying the color of her footwear.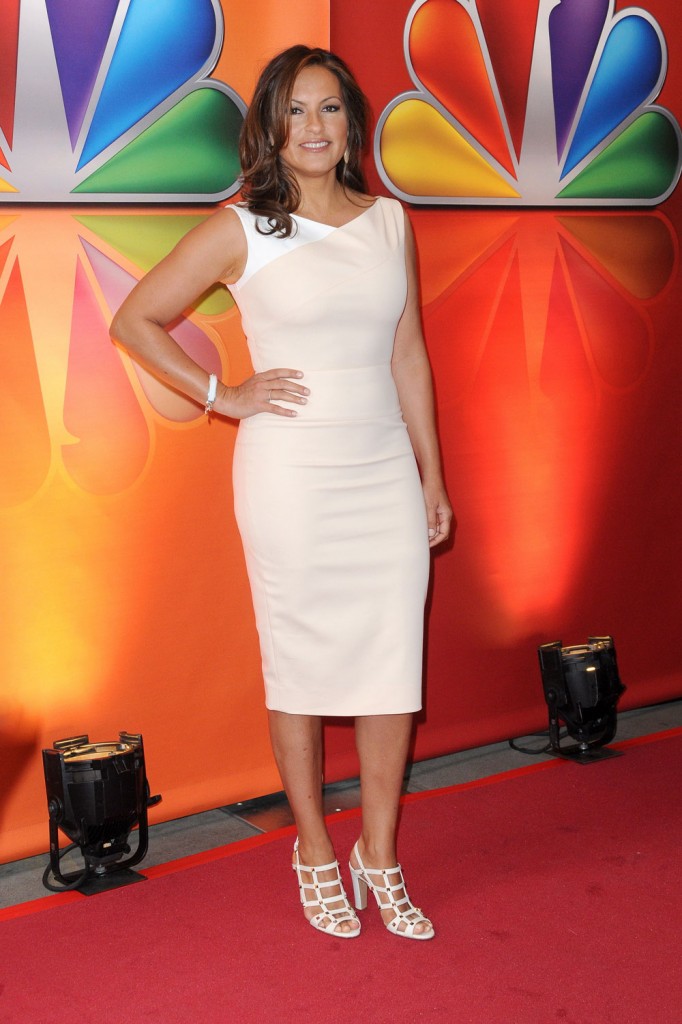 Adam Levine wore glasses, a plaid shirt and some jeans with a chain hanging out of his pocket. Sadly, his co-judge on The Voice, Xtina, didn't make it. I was hoping she would bring her drunk orange vamp act to the upfronts.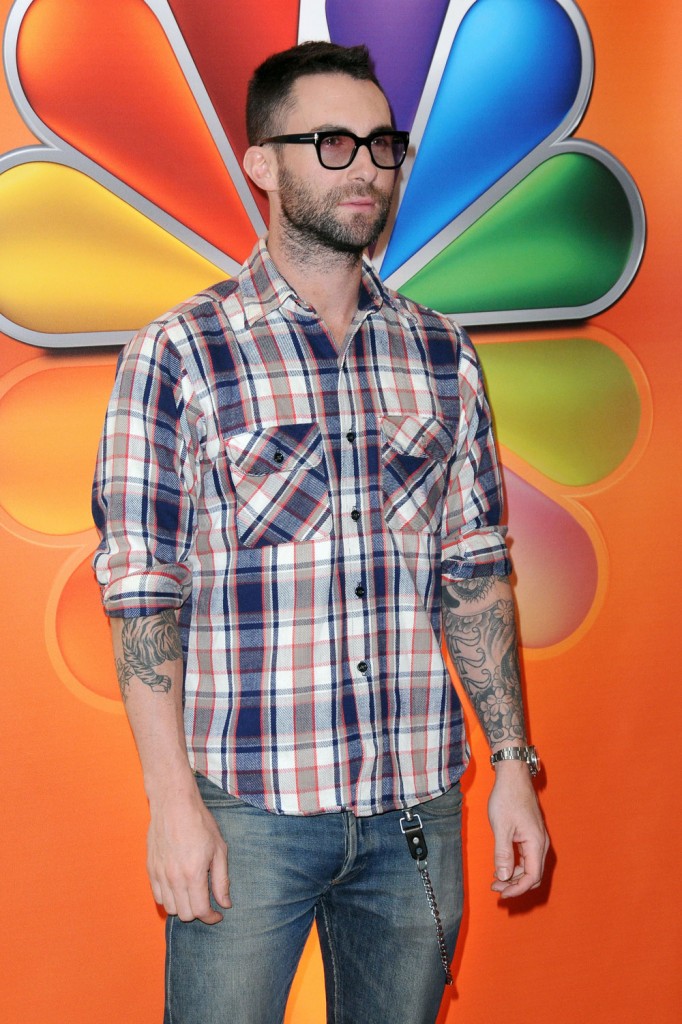 Jenna Elfman tried to wear dressy shorts with a shirt with big goofy buttons and a little black jacket. It looked ridiculous, but at least her shoes were cute.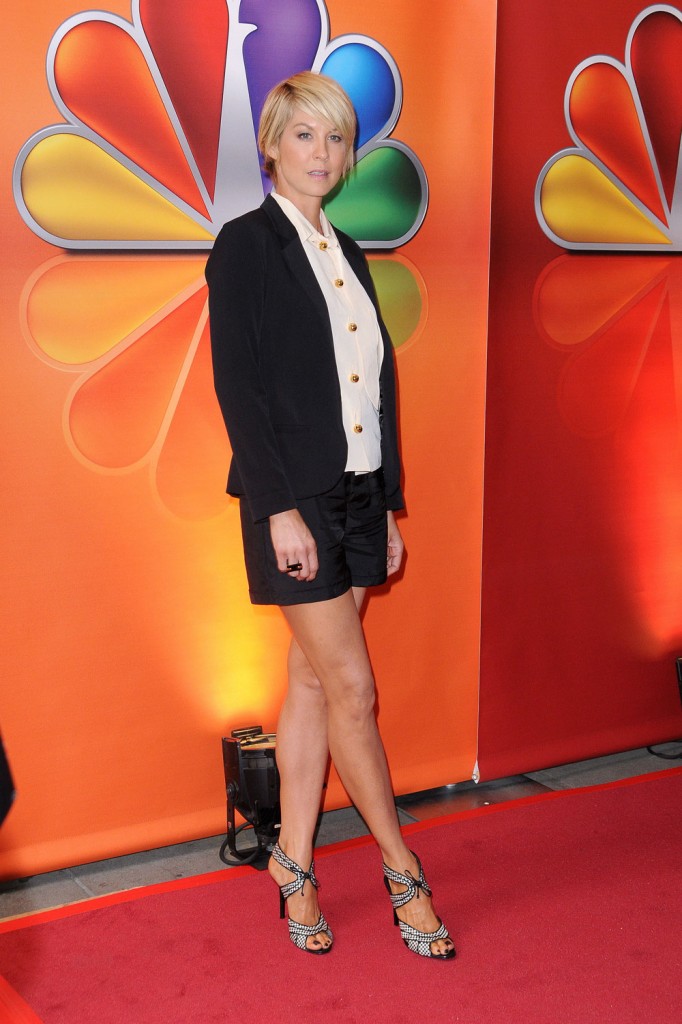 Photo credit: WENN.com and Fame Flynet