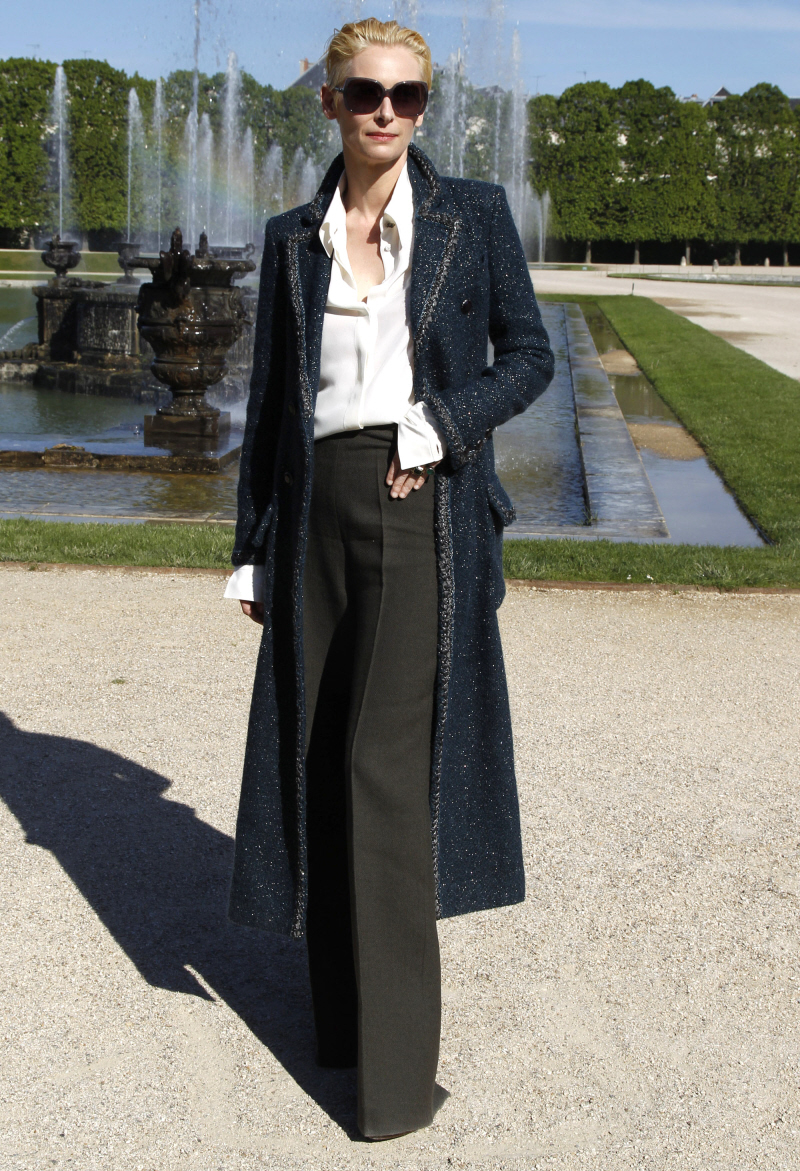 Did you know the most magnificent alien on earth, Tilda Swinton, was and is tight with Karl Lagerfeld? Why have I never made this connection before? Probably because Tilda doesn't wear anything from Chanel, from what I've seen. Karl Lagerfeld's current aesthetic veers on the girly, the frilly, with lots of lace and tiered ruffles and beading and spangles. Which is totally not Tilda's style. So why was Tilda hanging out with Lagerfeld at yesterday's Cruise 2012-2013 Chanel fashion show? Unknown. But she was there, and she looked fabulous.
The show was held at Versailles. No joke. I think Lagerfeld has done shows at Versailles before, as have other designers. The truth is, anyone can rent out Versailles if you have enough cash. You can read more about the Chanel show here at The Telegraph. Personally, I can't see Tilda wearing any of these frocks, which Lagerfeld claims are all about "serious frivolity." There is nothing frivolous about Tilda.
That being said, I could see Vanessa Paradis in just about everything from the show. Vanessa is one of Karl's "muses" so she was there too. And she looked really tired, didn't she? We haven't seen Vanessa since Johnny Depp publicly denied their relationship troubles, although… they still haven't been out and about together in months and months. Where is Johnny right now while Vanessa is looking beat with Karl Lagerfeld in France?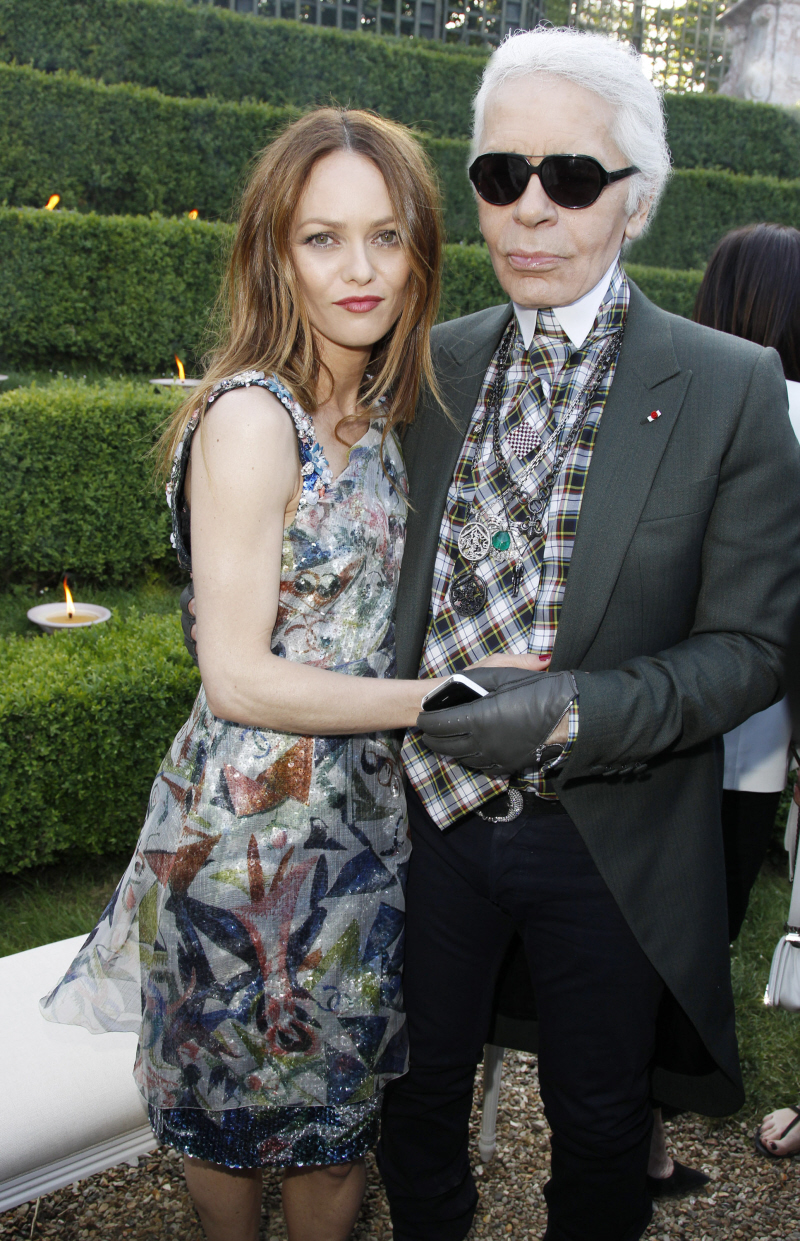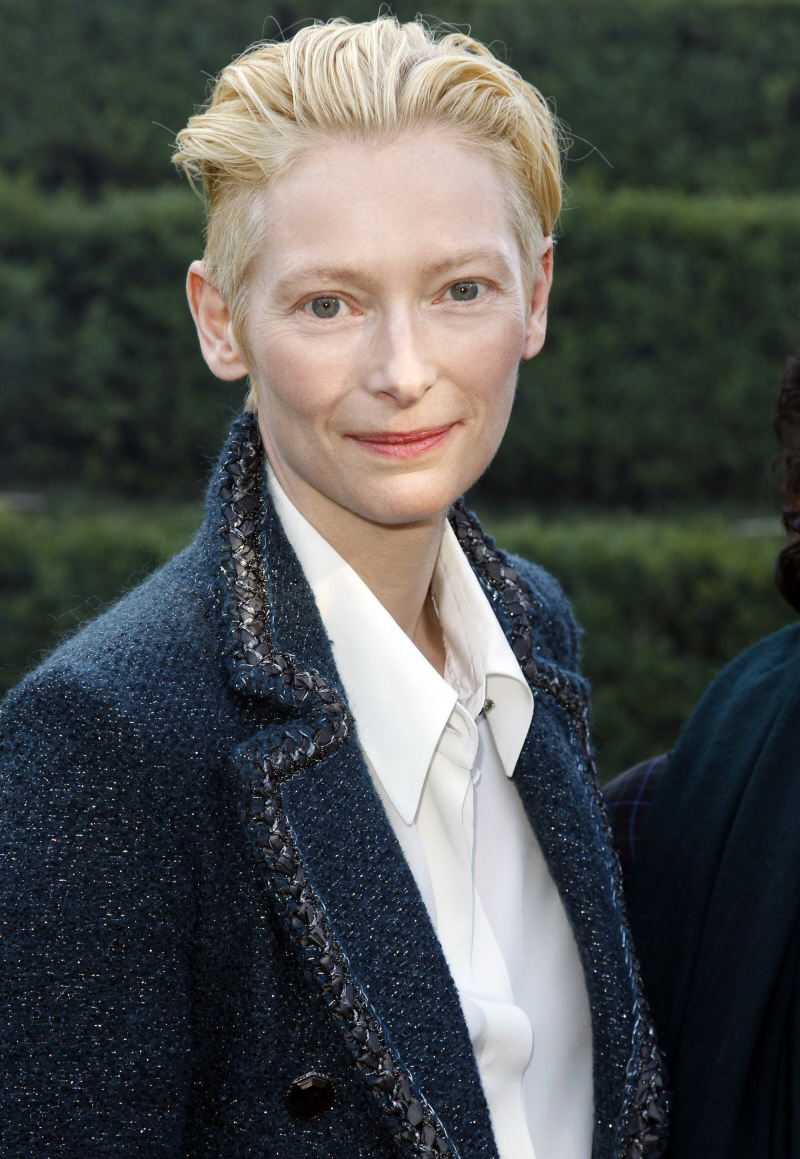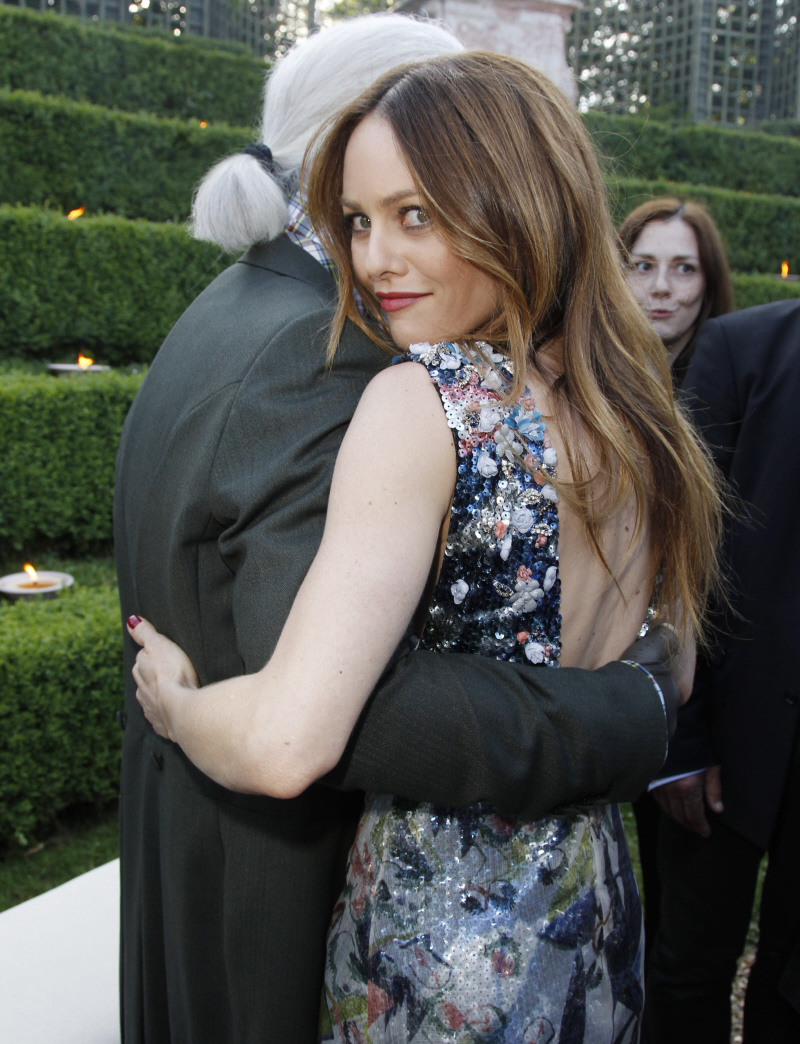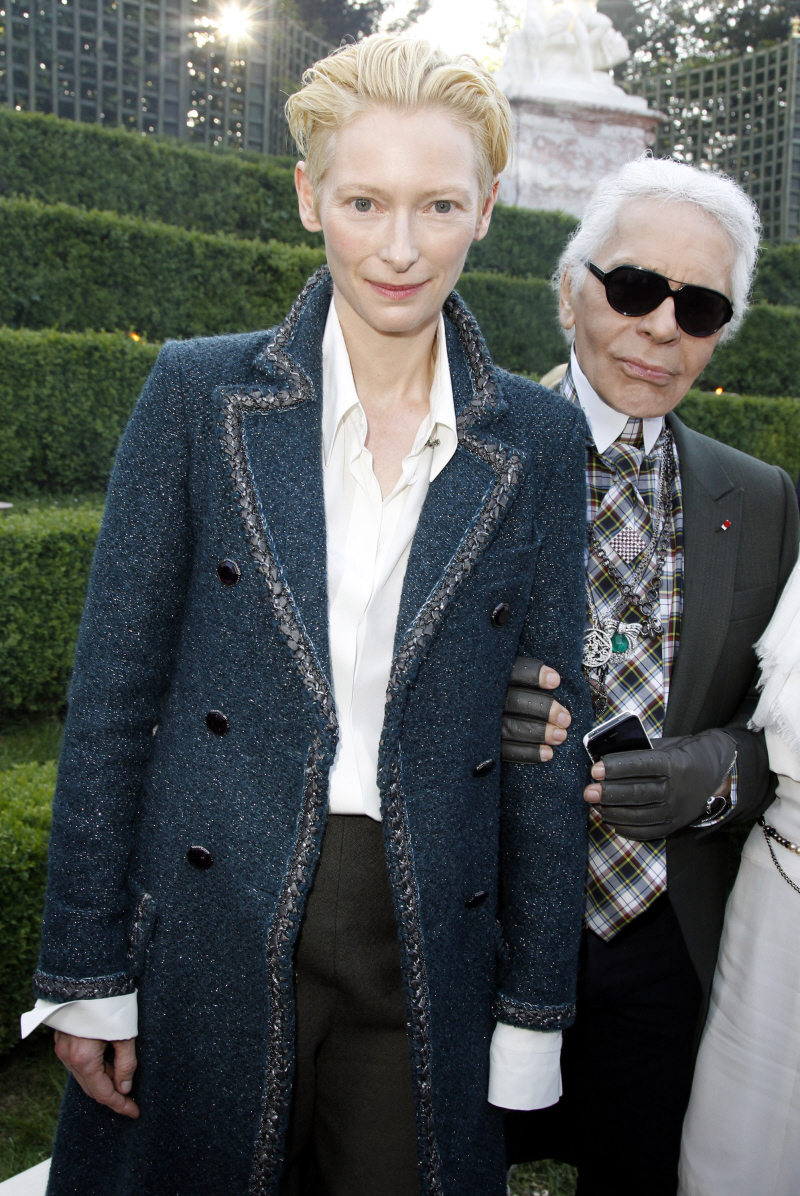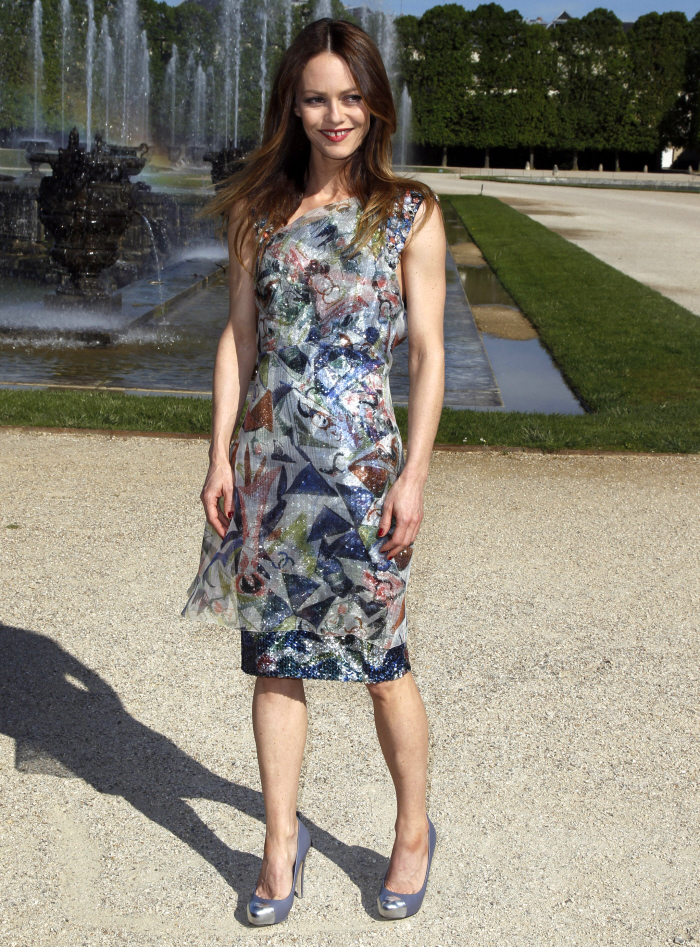 Photos courtesy of Fame/Flynet.