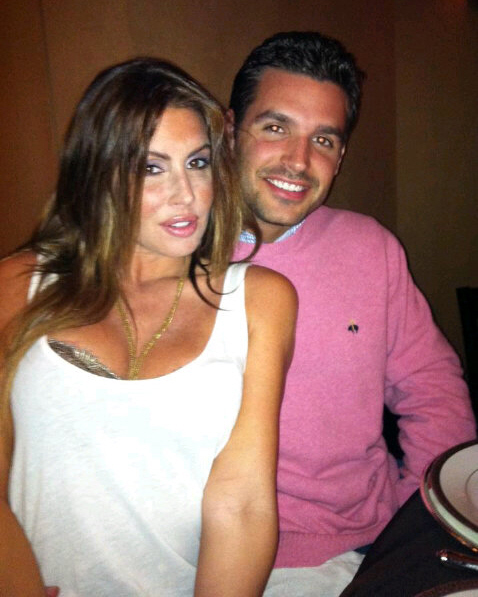 Rachel Uchitel finally gave birth – to a baby girl! As you may remember, Uchitel is probably most famous for being the mistress of two married men within the same year – first David Boreanaz and then Tiger Woods. Both men eventually had to come clean about their respective affairs with Rachel. Rachel and David Boreanaz had an affair while his wife was pregnant with his second child, and the thing with Rachel was the only affair he had to admit (or got caught in). As for Tiger… well, you know how that turned out. Rachel was only his first (known) in a long line of (trashy) side-pieces while he was married.
But even Rachel got a second chance. She met an unmarried guy and they got married, she moved to San Francisco, she got pregnant (in no particular order). Her husband, Matt Hahn, is ten years younger than her. And now they're both first-time parents to baby girl Wyatt Lilly. Thoughts on the name "Wyatt" for a girl? I'm not crazy about it, but it could be a family name I guess.
Former Tiger Woods mistress Rachel Uchitel and her new hubby Matt Hahn are the proud new parents of a baby girl named Wyatt Lilly, Matt posted to his Facebook page Wednesday.

The baby weighed in at just more than 7 pounds, and "both Rachel and baby are resting comfortably," according to Rachel's spokesperson.

After marrying Hahn at the Little White Wedding Chapel in Las Vegas this past October, Uchitel told us exclusively that she planned on getting pregnant.

The 37-year-old Manhattan party planner became a tabloid regular after she was revealed as the first mistress in the Tiger Woods sex saga, setting off a domino effect of more than a dozen women emerging to tell stories of their trysts with the then-married golfer. Rachel parlayed her fame into a stint on Celebrity Rehab with Dr. Drew, where she sought guidance for her love addiction.

She was also reportedly seeing Bones star David Boreanaz at one point.

Years earlier, Uchitel gained notoriety in a famous New York Post photo, as she mourned the loss of her one-time fiancée Andy O'Grady, a businessman who perished in the September 11, 2001 attacks on the World Trade Center.

Hahn, currently a businessman based out of San Francisco, played college football at Penn State from 2004 to 2007 under the late Joe Paterno.
[From Radar]
I like how Rachel Uchitel is so trashy, even Radar doesn't want to explicitly detail how crazy her exploits were. She wasn't "reportedly seeing Bones star David Boreanaz at one point." They had an affair while he was married. She tried to blackmail him into admitting it, and it worked, sort of. Anyway, congrats to Rachel and Matt and little Wyatt. I hope everyone is happy and healthy and everything works out.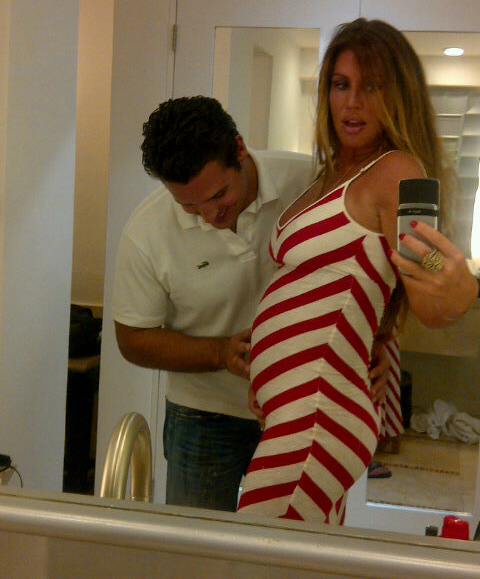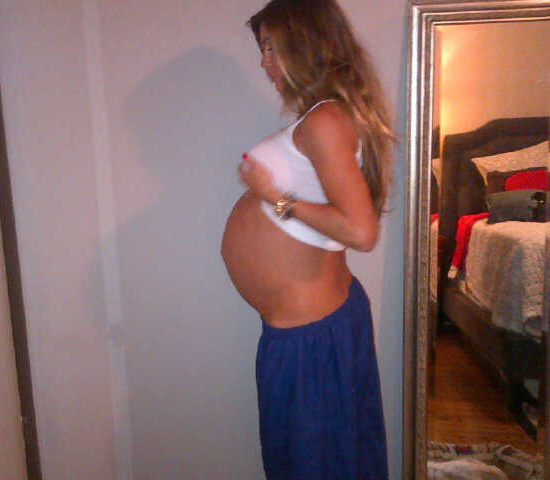 Photos courtesy of Rachel Uchitel's Twitter.