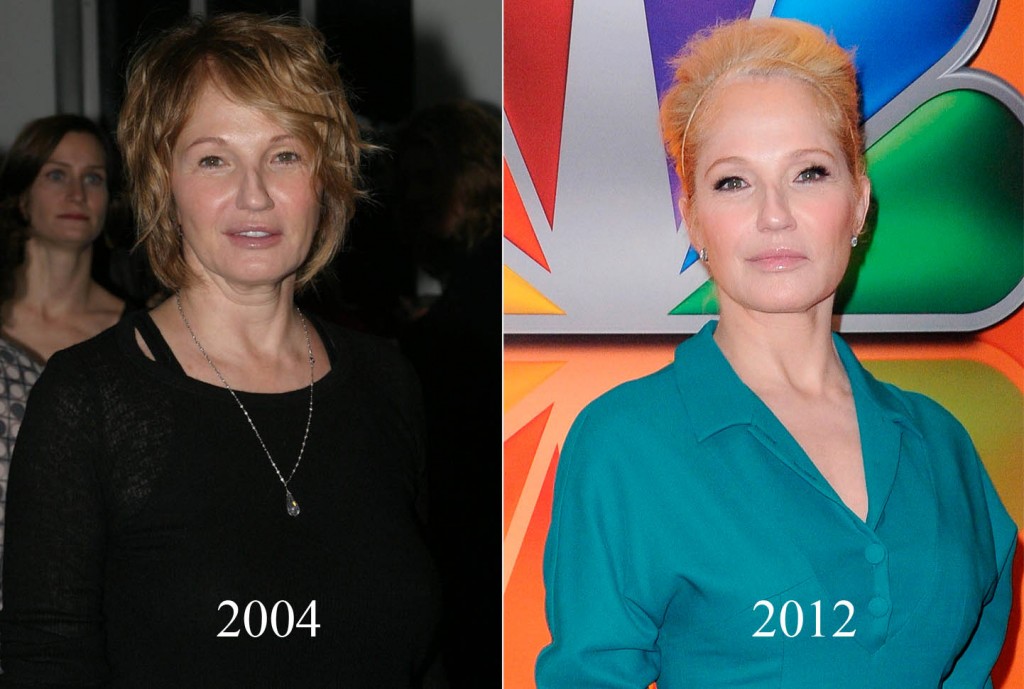 I admire Ellen Barkin, 58. She has strong opinions and doesn't GAF about much, and she'll tell you about it in a lot of detail. Her Twitter account is well worth a visit.
Ellen has been dating a director named Sam Levinson who is a whopping 31 years younger than she is. She's been with him since around 2007, when he was just 22 years old. We heard rumors late last year that Ellen even proposed to Sam during a romantic beach stroll, but nothing seems to have come of that.
I mention this as background, and also because I was interested to learn if Ellen's faelift predates her relationship. It does. Ellen has been looking "fresh" since at least 2005, suggested that she had a facelift around that time. She doesn't deny it, and it's pretty obvious by outside appearances. She looks pulled and tight, but she carries it well and she seems pretty happy with her appearance. Her lips aren't puffy and she's working whatever she's had done. Our friends at Radar interviewed some plastic surgeons who agree with that assessment, and say that Ellen looks better than she used to. She was most recently spotted at the NBC upfronts, where she wore her hair up, drawing attention to her face. Ellen is set to star on upcoming NBC show "The New Normal," which premieres in the fall. Here's Radar's story. They also have a "plastic surgery disasters" gallery which is pretty fascinating, but Ellen looks too good to be included in that.
At the NBC UpFronts in New York City on May 14, the Ocean's Thirteen star appeared to have refreshed her face with surgery but while many older actresses go over the top, "She looks better than she used to," celebrity plastic surgeon, Dr. Anthony Youn, who has not treated the star, said in an exclusive interview with RadarOnline.com.

"I suspect that she's had a facelift, causing her face to look tight and a bit pulled," Dr. Youn told RadarOnline.com. "Her face appears terribly tight nowadays, as if she's in a wind tunnel but if it was done recently, I suspect that she will look more and more natural with time."

Barkin opened up about the aging process and her secrets to looking great at over 50 to Oprah.com five years ago, when she revealed that she wasn't a fan of Botox.

"I don't like the way it makes people look. Too many people go overboard, and for an actress, that's deadly. It keeps you from being able to have expressions," said Ellen.

Instead, she explained her dream was to get, "Just a tighter version of my face."

While Barkin appears to have softened her attitude about plastic surgery and attained her dream of tightness, Dr. Youn still thinks she is opting for other less restrictive injectables over Botox.

"She appears to have had filler injections to some of the wrinkles of her face, causing her to look smooth," he explained.

Whatever she has had done, Ellen isn't going to let age get in the way of living life to the fullest. "Old is the new sexy!" gushed the Modern Family guest star, who happily flaunted a boy toy 31 years younger her junior last year.
[From Radar Online]
That last line kind of sums it all up for me. Ellen knows she's sexy and that makes all the difference. Plastic surgery could be like a high couture gown, some ladies have the attitude to pull it off and not let the dress/injections/facelift wear them, and others just look so differentand uncomfortable that it's hard not to notice. Of course you can take off those fug gowns at the end of the night. It also doesn't hurt that Ellen hasn't puffed up her lips too much (in recent photos), that she has a talented surgeon, and that she doesn't look like an entirely different person.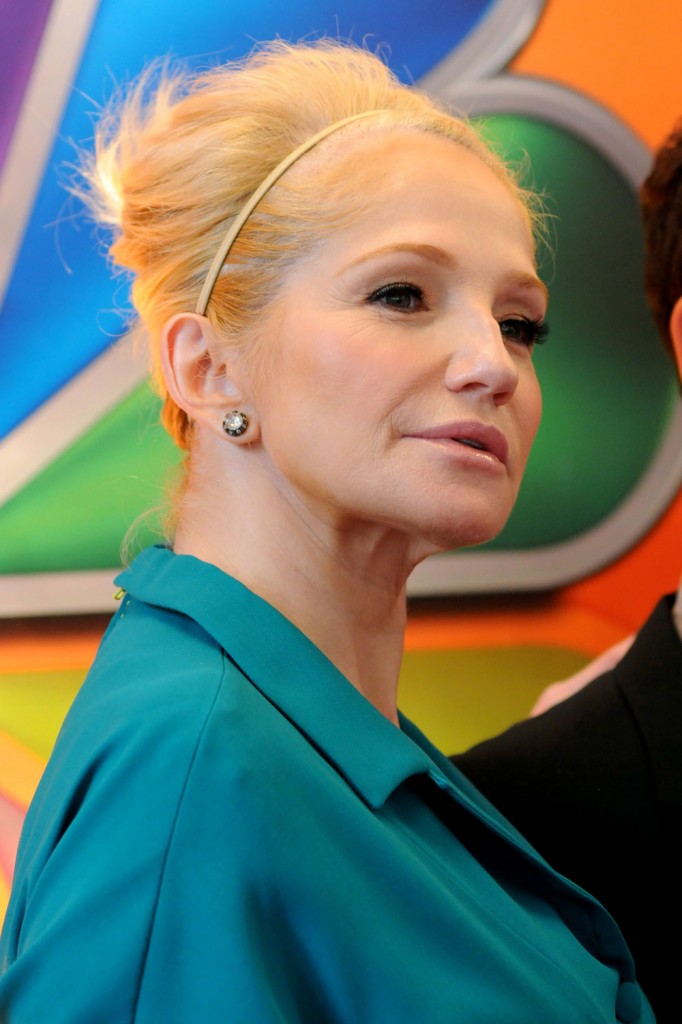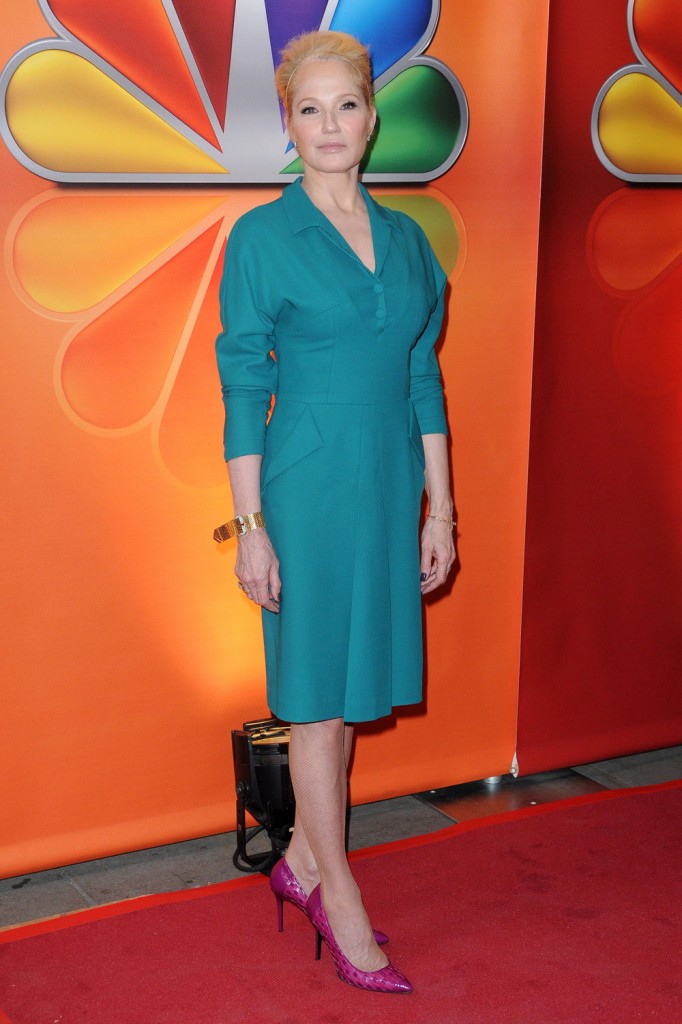 2011: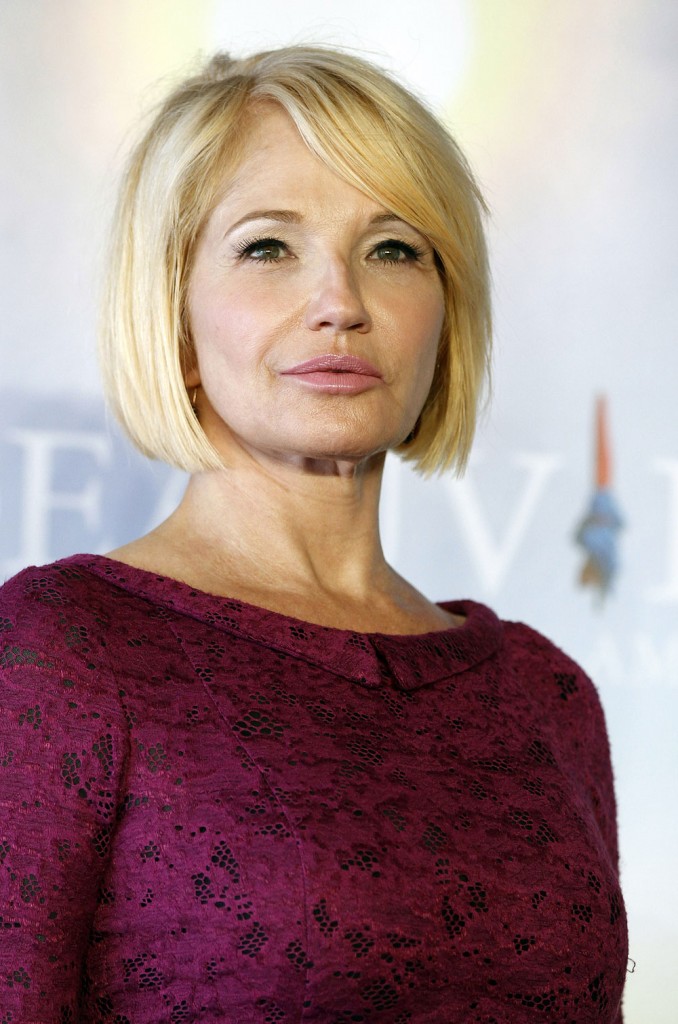 2005: