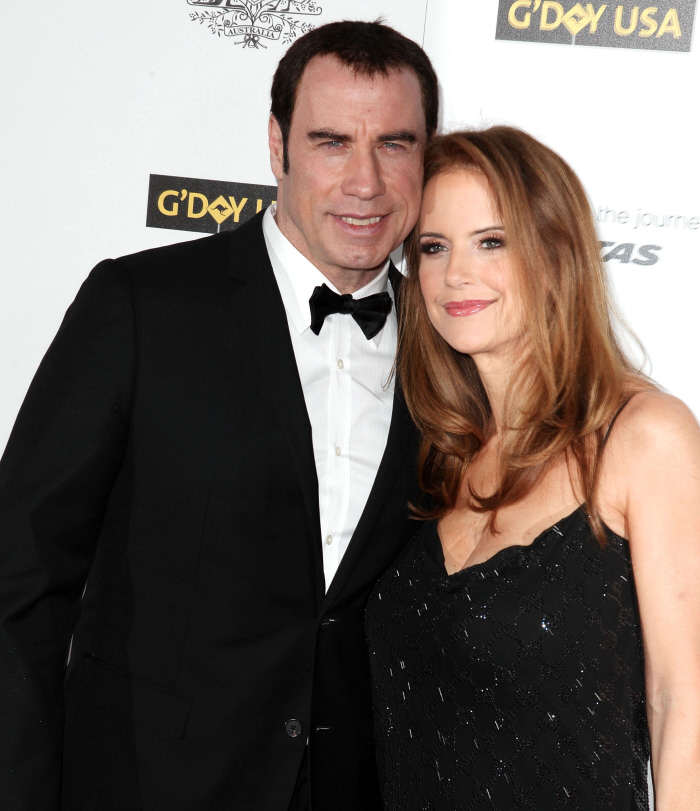 Masseur-Gate: Day (COUGH). It feels like we've been doing this for a while, right? So, how's your family? Your hair looks pretty today. Okay, let's get into it. Yesterday, we discussed how a fourth man has come forward to claim that John Travolta had groped and fondled him. Doe #3 works for a gym, and he used to let Travolta come in after hours to work out, and that's when Travolta allegedly assaulted him. We also discussed how Doe #1 had signed Gloria Allred as his new lawyer, after being dropped by Okorie Okorocha. Well, it's a bad week to be Mr. Okorocha, because Doe #2 (the Georgia masseur) just fired him and signed on with Allred too. Here are some bullet points for the last 24 hours in Masseur-gate.
*Gloria Allred's office confirmed that she is now representing Doe #2: "We are now representing John Doe #2. We believe that the lawsuit should be filed in another court and, therefore, the lawsuit that was on file was dismissed without prejudice. We will be conferring with our client regarding what will happen next in this case."
*Apparently, Doe #2 hated Okorie Okorocha. A source tells Radar, "The Atlanta masseur just didn't trust Okorie going forward, and he didn't think his attorney had his best interests in mind… The masseur absolutely [will] pursue legal action against Travolta."
*Doe #2 had some kind of drama that I didn't pay attention to – it was getting complicated with all of the Radar reports and shouty headlines. Somebody gave Radar an email that I think was written by Doe #2 in which he discussed the alleged assault by Travolta, only the dates are all mixed up or something. You can read the whole story here.
*This week's Enquirer has a really awful story about Travolta's relationship with the late Jeff Conway. Conway's former fiancée, Vikki Lizzi, told the Enquirer that Conway was "dismayed" to wake up one morning in the 1990s to find Travolta performing oral sex on him. The disconcerting beej was so traumatizing, Conway ended his friendship with Travolta, and Conway came clean about the incident in a suicide note to Lizzi (before a failed suicide attempt in 2006). Lizzi also says that Conway told her that Kelly Preston & Travolta's marriage "was an arrangement… Jeff said that Kelly knows that John is gay, and that's why she's OK with it."
*Travolta's lawyers deny all of the Conway stuff, of course. You can read the point-by-point denial here.
*Another masseur has come forward, but this one claims that he and Travolta had consensual and enjoyable sex. The masseur's name is Luis Conzalez, and you can read his story here. Luis says Travolta is "a great kisser… I know because I had sex with him, and he loved it." Their one night together was, Luis claims, back in 1997 at the Ritz-Carlton in Laguna Niguel, CA. The whole thing started as a standard massage, but within minutes Luis and Travolta were in bed together. My favorite quote: "Travolta may not identify himself as a gay man, but it doesn't dismiss the fact that he likes sex with men." Perfection.
*Radar reports this morning that a THIRD MASSEUR has now come forward to claim that Travolta groped him too. This dude is "New York based" and he says that Travolta groped him during a hotel massage two years ago – but the dude hasn't decided whether or not he will sue. Part of his story, via a mystery "source": "The latest masseur says that around two years ago he received a call to do an in-room massage in a five star hotel in New York City. When he arrived at the room he claims that he began to massage Travolta. The man alleges that there was unwanted groping that he endured and that Travolta also indicated that he wanted much MORE than a massage. He also claims that there was alcohol present in the room and that Travolta encouraged the man to drink with him during the time of the massage. The masseur is currently assessing what his legal options are."
*Kelly Preston posted this video on her website, claiming that John made it for her for Mother's Day. The music is Barbra Streisand, but my first thought was "Why are these loving family photos set to sad violins from Schindler's List?" Right?
That's all I've got for now. This thing is such a mess, and poor Marty Singer (Travolta's lawyer) is putting out fires to any media outlet he can get on the phone. How many times can you really attack the many media outlets with all of these different claims and sources, some of them named? How many times can you pish-posh and tut and say that these reports should just be ignored out of hand?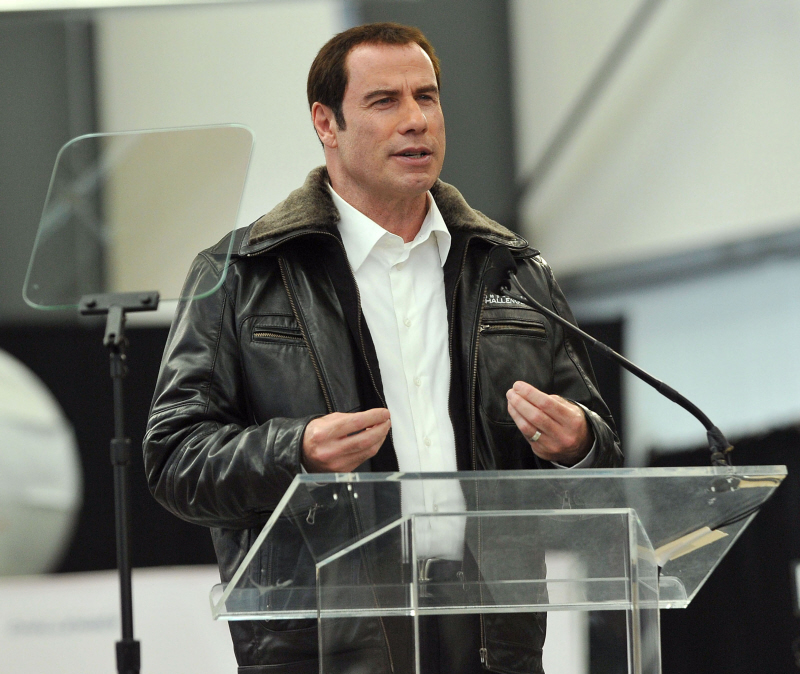 Photos courtesy of WENN.