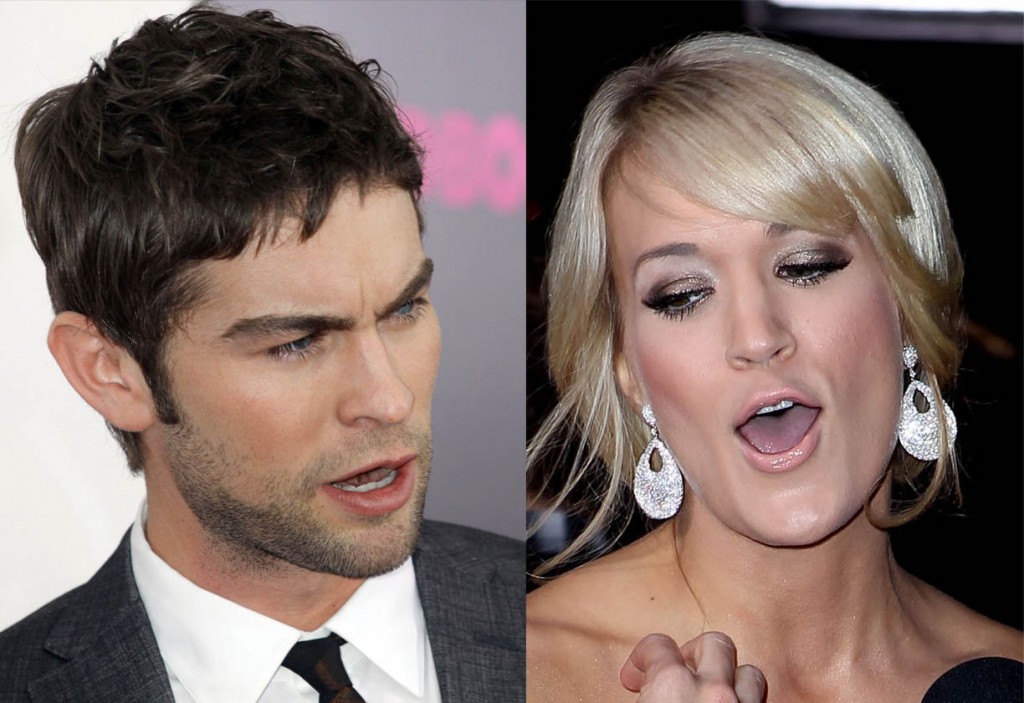 I didn't even remember that Carrie Underwood and Chace Crawford were together in 2008 as some sort of couple. I'm really reporting this because I think Carrie is calling out Chace Crawford for staging fake relationships. She told Now! Magazine (dubious source, but still) that she was unsure why Chace was with her back then and feels like it was a publicity stunt. Here's what she said, and you can tell Carrie is parsing her words.
Carrie Underwood says dating Gossip Girl's Chace Crawford back in 2008 was definitely one of the biggest mistakes she ever made in the romance department. "In my heart, I knew it wasn't right," she told UK's NOW Magazine. "You never really know why someone is with you. I feel like it was more of a publicity stunt."
[From In Touch, print edition, May 28, 2012]
I looked up what Carrie said about the relationship at the time, and she admitted that they broke up over text message. She also said that the media made more out of it than it was. "It's difficult while you're dating because people always make a lot bigger deal of things than they actually are."
So did Chace spurn her and is she getting back at him for using her for fame, or is she saying that they never really had much going on? Back in 2008 there were plenty of rumors about Chace and his costar Ed Westwick, who were living together at the time. Those two laughed it off and denied there was anything romantic going on between them. Chace was also spotted vacationing with N Sync singer JC Chasez in 2008, and Chasez similarly denied a relationship with him.
Carrie has a history of talking smack about her exes so this doesn't necessarily mean that she's calling out Chace for staging a fake relationship. She told Esquire that her song "Cowboy Casanova" wasn't about her ex, Tony Romo, because "I would never immortalize a guy that did me wrong. I would never give him that much credit." What about "Before He Cheats?"
Chace Crawford is now said to be interested in ESPN sportscaster Erin Andrews. According to US Weekly's latest print edition the two have gone on dates "a couple times" and "they're getting to know each other." A source close to Andrews says "she only sees him as a friend."
Update: Thanks to those of you who pointed out that Tony Romo is now married to Chace's sister, Candice Crawford, with whom he just had a baby. So that may be affecting Carrie's view of her relationship with Chace quite a bit.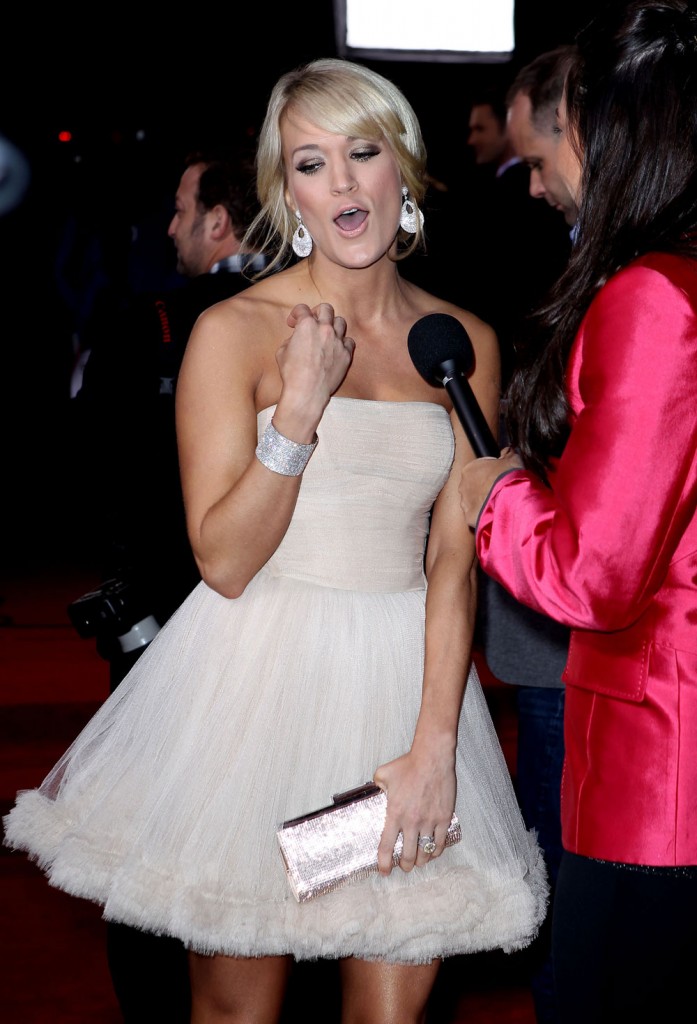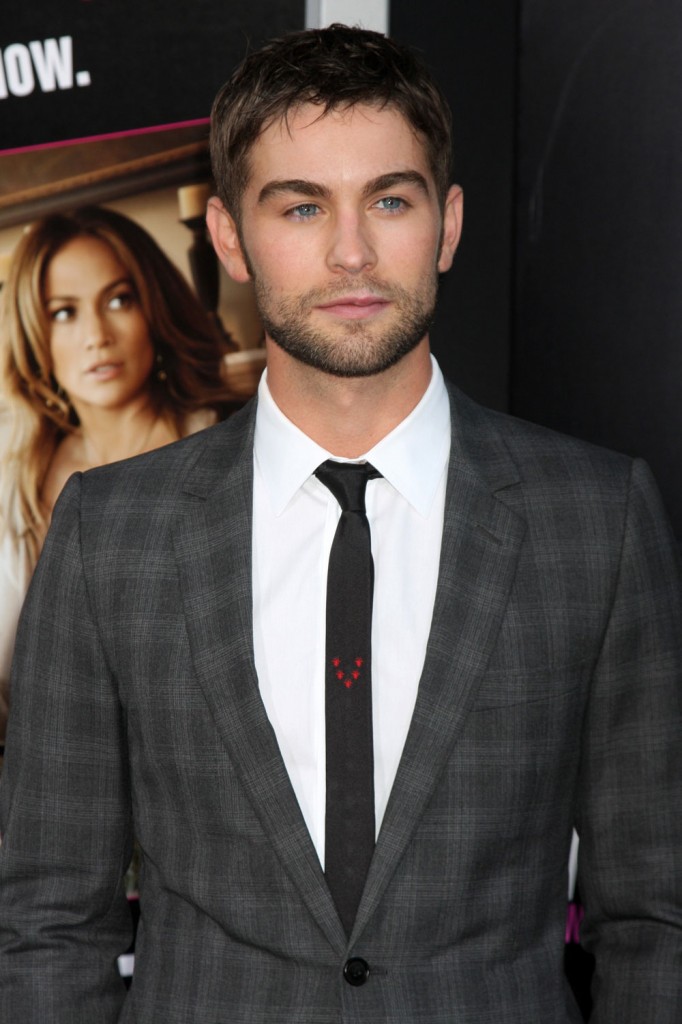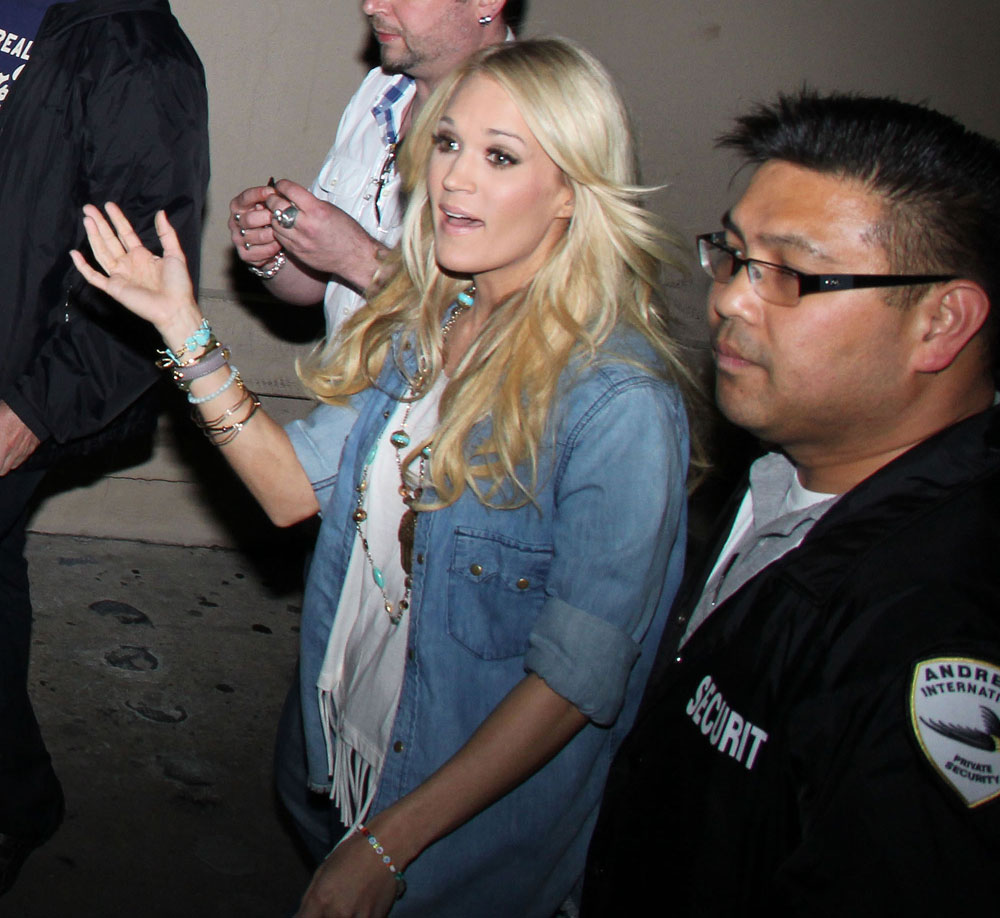 Photo credit: WENN.com