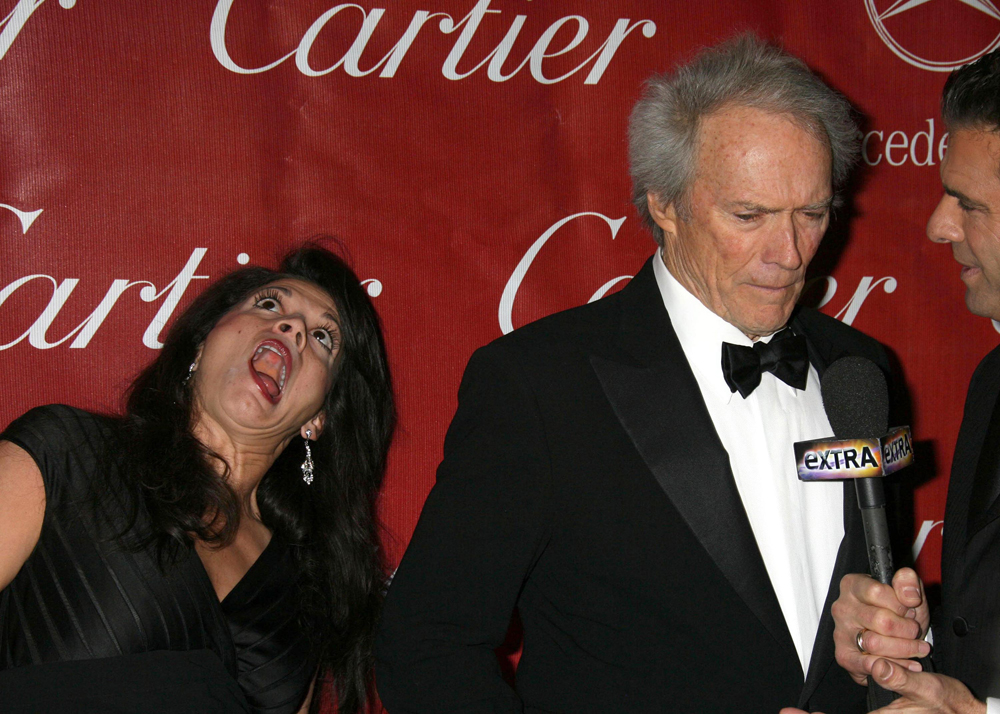 Last December, we first brought you the terrible news that Clint Eastwood and family were filming a reality show and that Clint was dead set against the idea, but his wife (Dina Ruiz, the star of the show) insisted. In March, those dreadful rumors were officially confirmed, and April brought us the show's trailer, which was even worse than imagined. Clint not only makes the presumed cameos but is also heavily featured in the trailer, and the promotion is heating up for the show's premiere date of … May 20. Oh lordy. Now Dina is promoting the show — which she swears will primarily focus only on herself, her daughters, and the band she manages — with an interview in this week's issue of Star. If you ask me (and you haven't), she's probably sugarcoating Clint's reaction to this whole mess: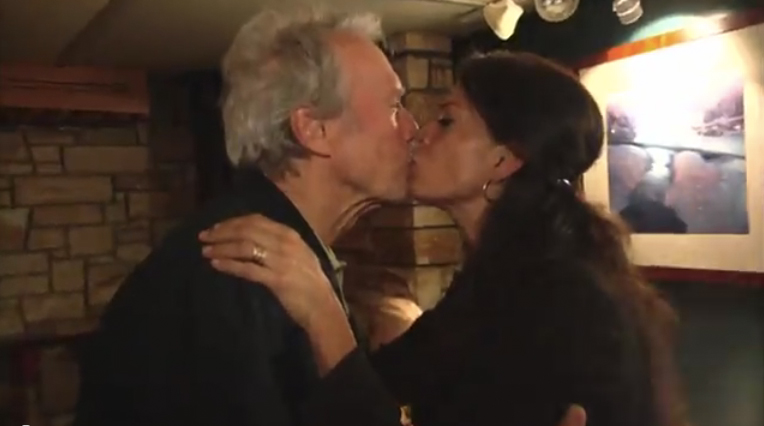 Was Clint into doing the show? "He's not doing cartwheels, but we've been married for 16 years. He knew what he was getting into."

Is Clint the next Bruce Jenner? "He appears in episodes because he's a good husband, but none focus on our marriage. It's about me being a haggard mom."

On discovering Overtone (an a capella boy band): "I went to South Africa with Clint for Invictus. I heard them sing, and I've been their momager for three years. They've lived with us off and on."

Does she worry about hunky boy singers around her daughters? "These guys are out of the '50s. They carry grocery bags. They open doors. There's no sneaking around."

What does Clint think? "Clint has faith in me and the kids. I'm the sergeant; he's the lover. He's like, 'Oh, let the gals have fun.'"
[From Star, print edition, May 28, 2012]
Mark my words, this reality show will cause a rift in the Eastwood marriage. Even if Clint really isn't around for most of the filming, he will experience the fallout as the (inevitable) successive seasons and spinoffs make themselves known. Dina's claims that the episodes don't focus upon their marriage don't really matter because subtle issues will inevitably come to the forefront in the narrative carved by the editing room. This will be a royal mess. Also, anyone who willingly describes themselves as a "momager" might need their head examined.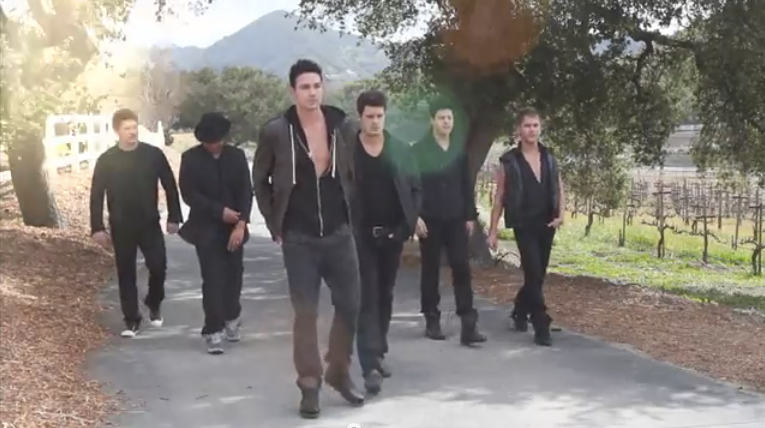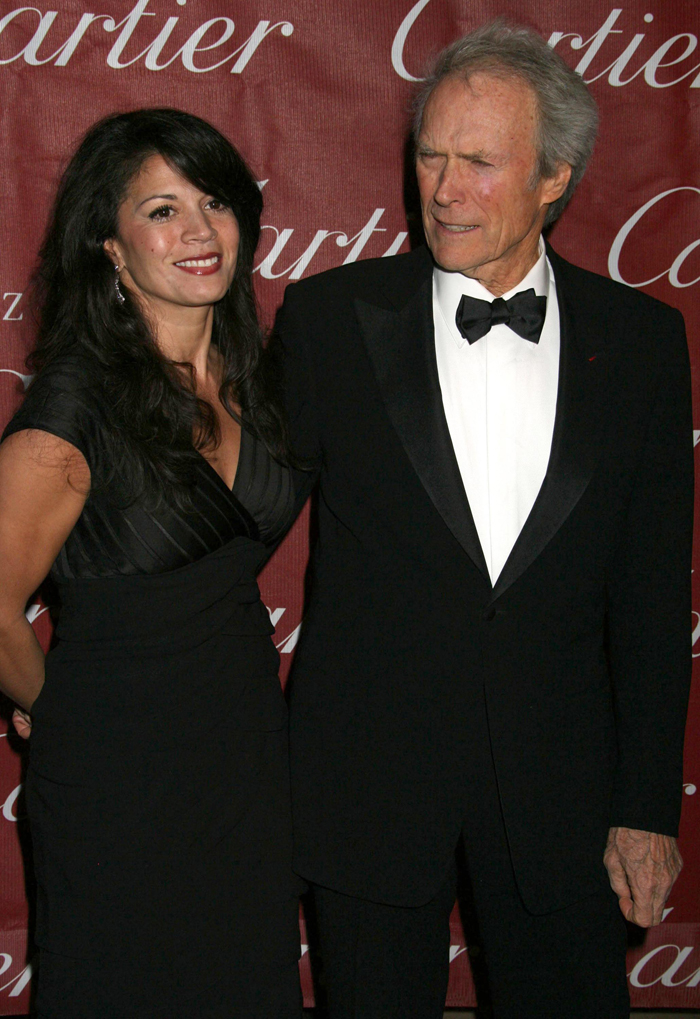 Photos courtesy of Fame/Flynet and YouTube