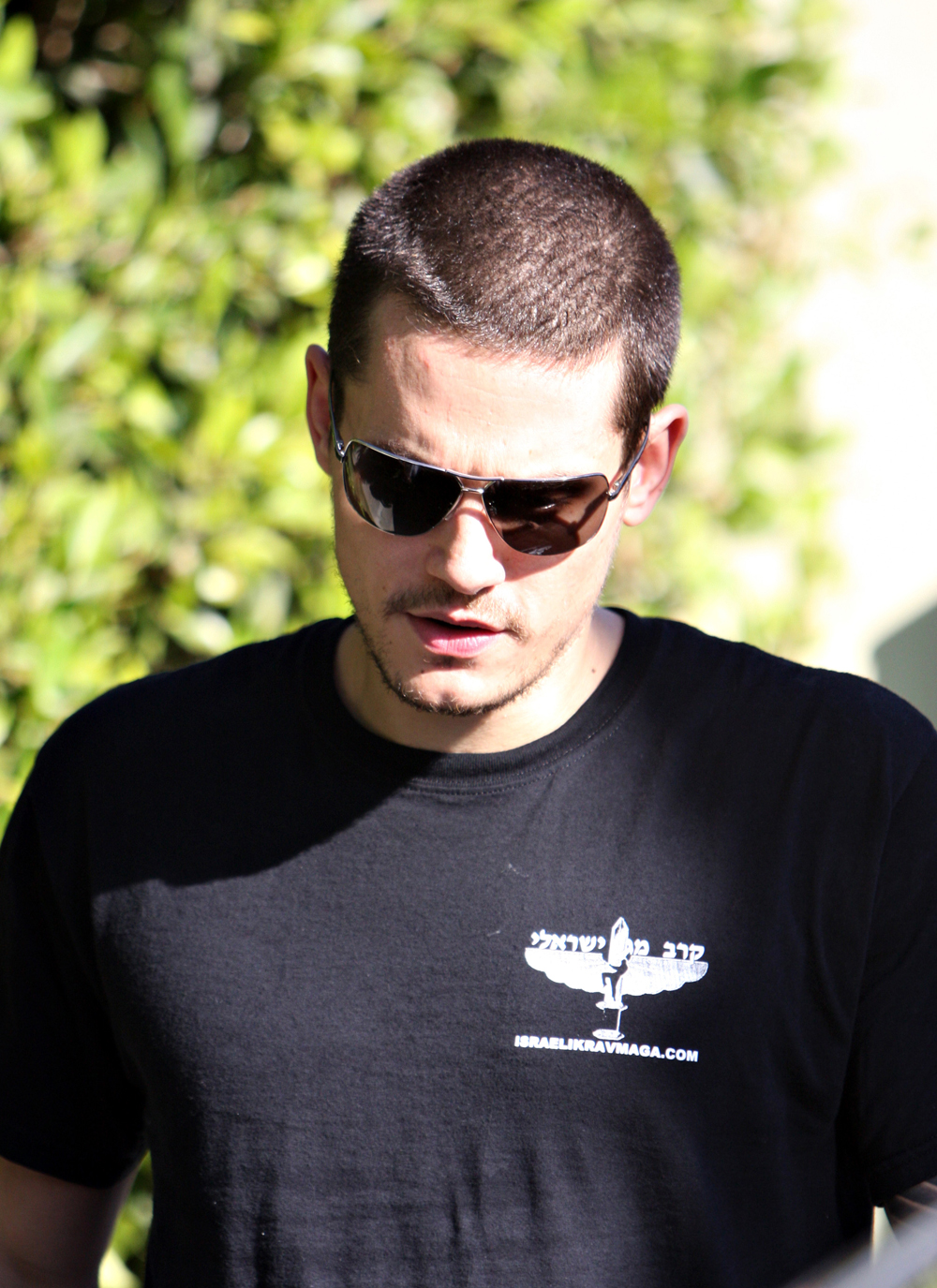 John Mayer's bodyguard got in quite the scuffle with a paparazzo last night. John was leaving Wolfgang's Steakhouse when his bodyguard attacked the photographer. It's hard to make out exactly what provoked him, but it appears that the photog got in the way of John's friend. Though that still doesn't explain the severity of the reaction. The bodyguard pushed the paparazzo to the ground and at one point grabbed him by the throat. The photographer then hurled insults and taunted him. The whole scene was pretty pathetic.
John Mayer took a break from wining and dining Jennifer Aniston Tuesday night, and things got a little rough. Mayer dined with a male friend at Wolfgang's Steakhouse in Beverly Hills, where, although the private exit was ready for him, Mayer decided to leave out the front door—into the teeth of the paparazzi scrum.

As Mayer ducked into his awaiting BMW, his bodyguard shoved a shutterbug to the ground and then briefly grabbed the photographer by the throat.

The guard then hopped into the driver seat and whisked Mayer away as customers and employees spilled out of the steakhouse to see what the commotion was all about.

Although the encounter lasted just a few seconds, and the paparazzo, Marc Rhea, immediately stood up and started screaming at the Mayer crew, E! News has learned the photographer subsequently headed to a Tarzana hospital to make sure he had no serious injuries. Rhea has not filed a police report, but plans on contacting a lawyer.
[From E! News]
Something tells me the only reason Marc Rhea went to the hospital was for documentation so he can sue the bodyguard (and presumably Mayer). Normally I'd take the victim's side, but he seems excessively abrasive and really into the whole thing. He's clearly trying to provoke the bodyguard and milk it for the cameras. Or for the lawyers. All the men involved come off as childish and stupid on the video. It seems like they're all just itching for a fight and barely able to contain themselves. Really the only person who came off okay was John Mayer. There's a first time for everything.
Here's John Mayer leaves a gym in Los Angeles yesterday, wearing an Israeli Krav Magna t-shirt. Images thanks to Fame.