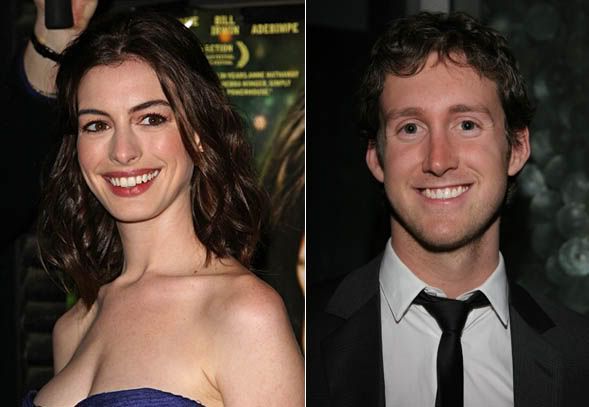 It seems that Anne Hathaway might have some kind of loser magnet attached to her, because her latest boyfriend actor Adam Schulman is described as being an 'opportunist'. At least he isn't faking links with the Vatican.
Hathaway said at the time(of Raffaello Follieri's sentencing) of her then-unknown new flame, "You know when you don't know someone very well — you just meet them and you're like, 'Wow, you really have it going on'?"

But according to a source at the New York Post, 27-year-old Shulman could be the wrong man for the actress, adding: "Adam is known as an opportunist. When he was at Brown (University), he went after all the heiresses. It's like Anne is addicted to losers."

A spokesperson for Shulman has declined to comment.
Adam was the one to first reveal their relationship to Life and Style magazine, dropping 'we' into the conversation like a toilet training mother. Oh, that's me. Anne has made no particular statement about the relationship, beyond saying that she is seeing a 'sexy guy'.
Maybe she's just one of those women who are nice to everyone. After all, she has a successful career, she's beautiful, young, and gets gorgeous free clothes to hang off her attractive physique. What's not to be nice about? What Anne clearly needs is a girlfriend who tells her the truth. You know the kind – she'll tell you if your butt looks big in that, if getting your nose pierced is the right look for you, and that your boyfriend is a loser.