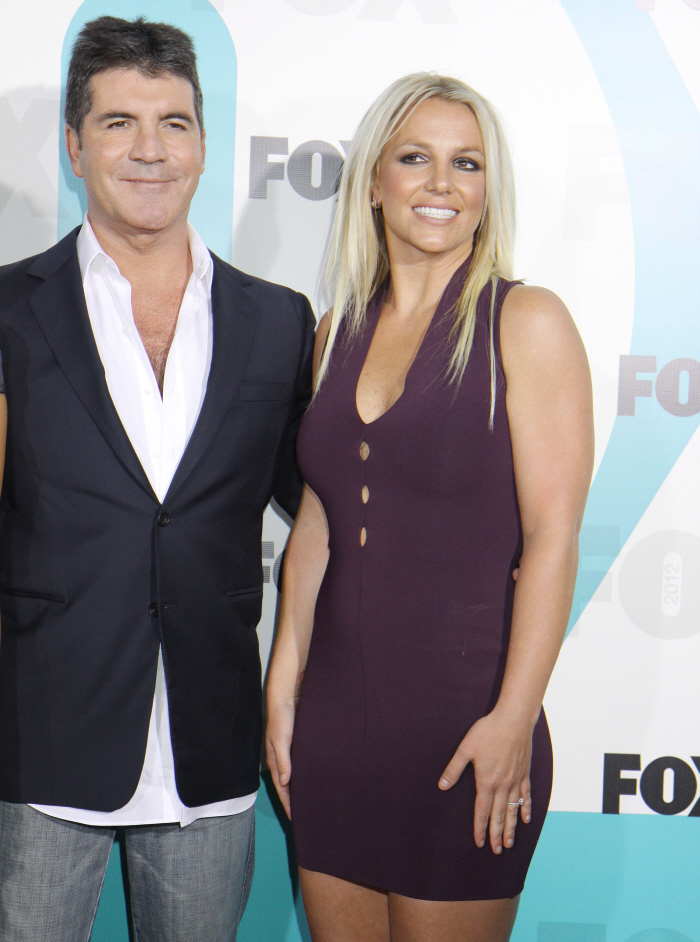 Even though I think Howard Stern was rude for saying it publicly, I think he was right: Britney Spears is going to be a "train wreck" and a hot mess as a judge on The X-Factor. There were rumors about the gig for what felt like MONTHS, and then finally Simon Cowell announced it – Britney and Demi Lovato are the new judges for the new season. Considering Britney is still very much under a conservatorship that her father and her fiancé control, there are some concerns as to whether Britney will even be able to do her job on the show, LIVE on air. Us Weekly has a lengthy and heartbreaking story about it in this week's issue. The basic gist? People close to Britney worry that the stress of The X Factor gig is already sending Britney into breakdown territory.
Those closest to Britney worry The X-Factor opportunity will be just another rise before a fall – live, in front of millions of viewers.

"Doing X Factor may lead her back into meltdown territory," says a source. "She gets extremely nervous and anxious. She's hard on herself and not very confident."

Anything new, even positive developments like her engagement to Jason Trawick can rock the boat. "For her, it's all input as stress," explains the source. "This is a lot of change at once for Britney. She's coming undone."

Sources warn that Britney hasn't healed 100 percent since her 2007/2008 breakdown. "She really is starting to seem loopy and not right," admits a source close to Spears. "She is so happy one minute and sad and crying the next." Adds a second source, "Her emotions are fragile."

"She is very scared and overwhelmed by the thought of it," a source says about the idea of participation in The X Factor. And her reported $15 million payday seems to be a hindrance, not a help. "Now that she's gotten financially stable again, she is starting to let loose and let old demons come out," says a source.

At a friend's crawfish-boil party in LA's Brentwood neighborhood May 5, Spears showed up sporting cutoffs, a cropped top and no shoes – and proceeded to ignore the other guests while muttering obscenities to herself! Hanging out alone by the food, a source says, "she would sort of say to no one, 'F–k it, I'm eating whatever I want. I don't care.' Everyone was wondering what was up."

Out of the public eye, Britney is an angel, a neighbor insists. "Britney has been keeping very quiet,"says the source, who lives near Spears' $25,000-a-month, five-bedroom mansion in the private Sherwood Country Club.

"She has a very simple life that doesn't require her to go out very often," explains another source. "Everyone she needs to see comes to the house. She gets her hair done or spray-tans at home. She is definitely lonely and doesn't have friends."

Her favorite pastimes? Decorating her new home and working out. "She has a trainer who comes to the house a few days a week… she also has a chef who cooks meals for her and the boys."
[From Us Weekly, print edition]
The article goes on to detail how structured and managed Britney's personal and professional life is, using many of the points I've made in the past for why Britney shouldn't be "engaged" to Jason Trawick – this is a woman whose life is still very much micro-managed by her father and her fiancé. Then the article goes on to detail how The X-Factor will work if Britney has some kind of issue live on air – the details include versions of "well, maybe one of the other judges will just talk over her" and "well, boozehound Christina Aguilera can somehow function on live television, how hard could it be for Britney?" I just get the feeling once again that everybody is using this poor woman. WTF are Jamie Spears and Jason Trawick thinking, allowing Britney to go through with this?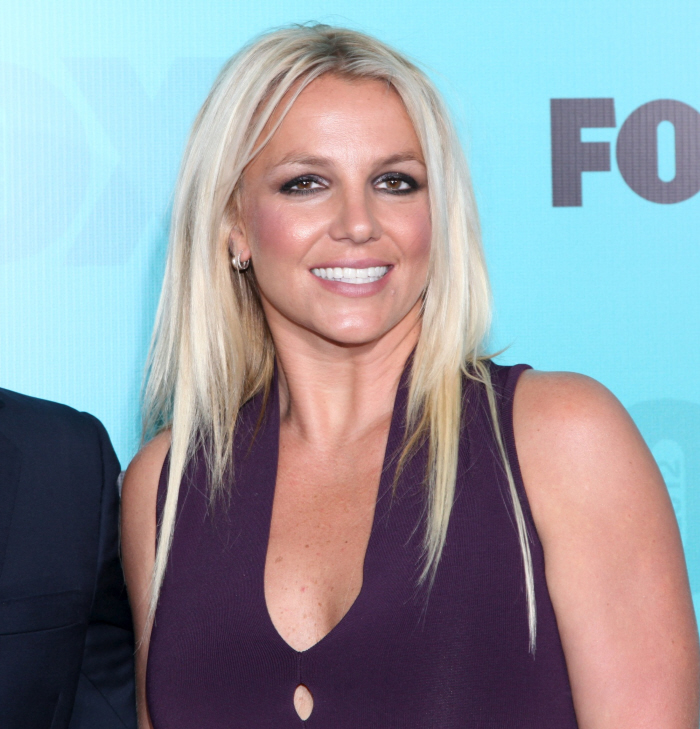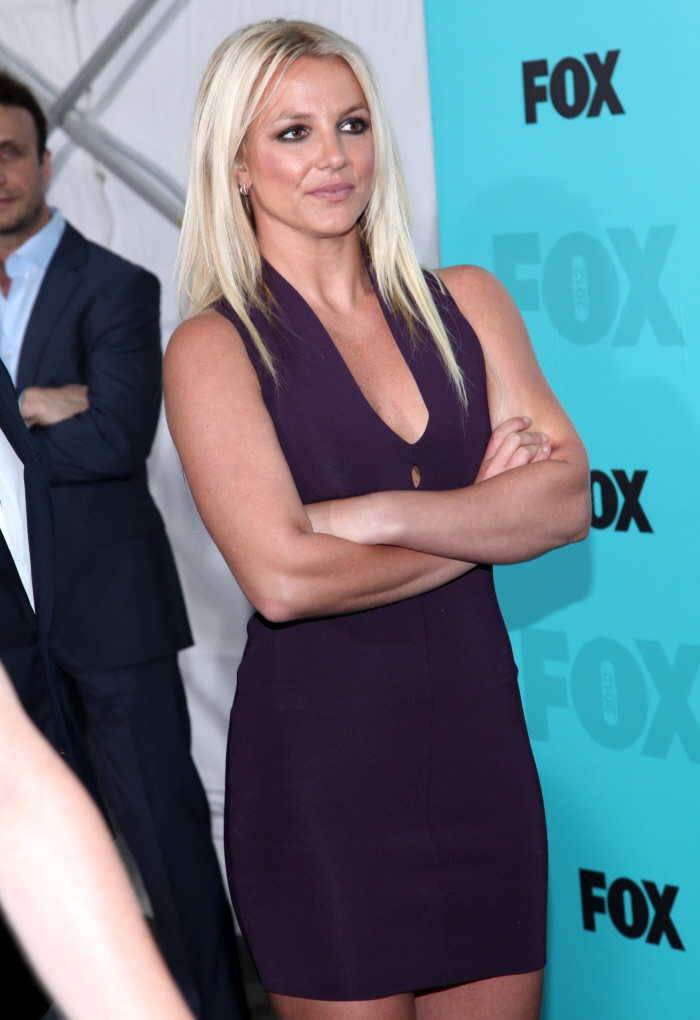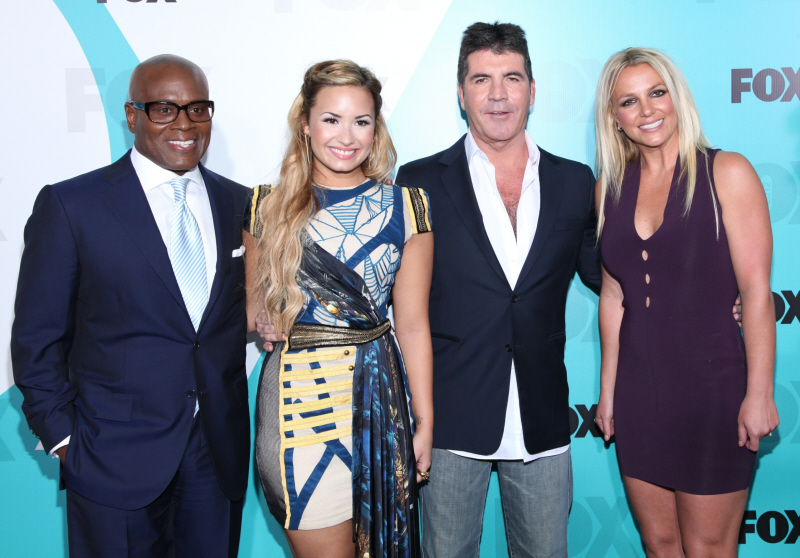 Photos courtesy of WENN.