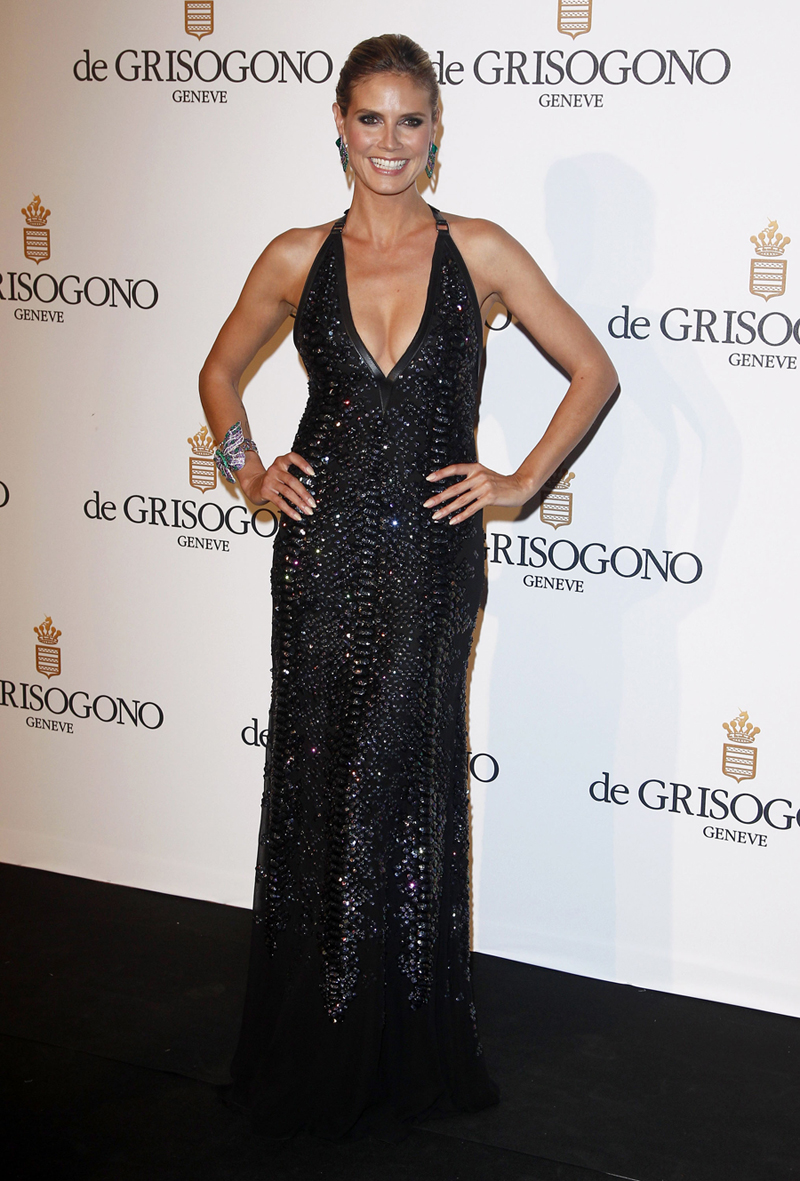 The interesting thing about the Cannes Film Festival is that the attendees range from bona fide, A-list movie stars to a bunch of (barely) C-list party girls, who are mostly there for the late-night bashes and to rub shoulders with eligible or semi-eligible rich dudes. So last night's Cannes de Grisogono party was a sight to behold with a wide range of red-carpet walkers.
Heidi Klum wore a black, slinky, low-cut gown with bizarre, dragonfly-inspired earrings and bracelet. The dress is rather shapeless, and Heidi's eyeliner is too heavy. Perhaps the look would have beens lightly better if she'd opted for tumbling locks instead of a severely-pulled back look. I'm consistently amazed at how a supermodel who hosts her own fashion-based television program can get it so wrong most of the time.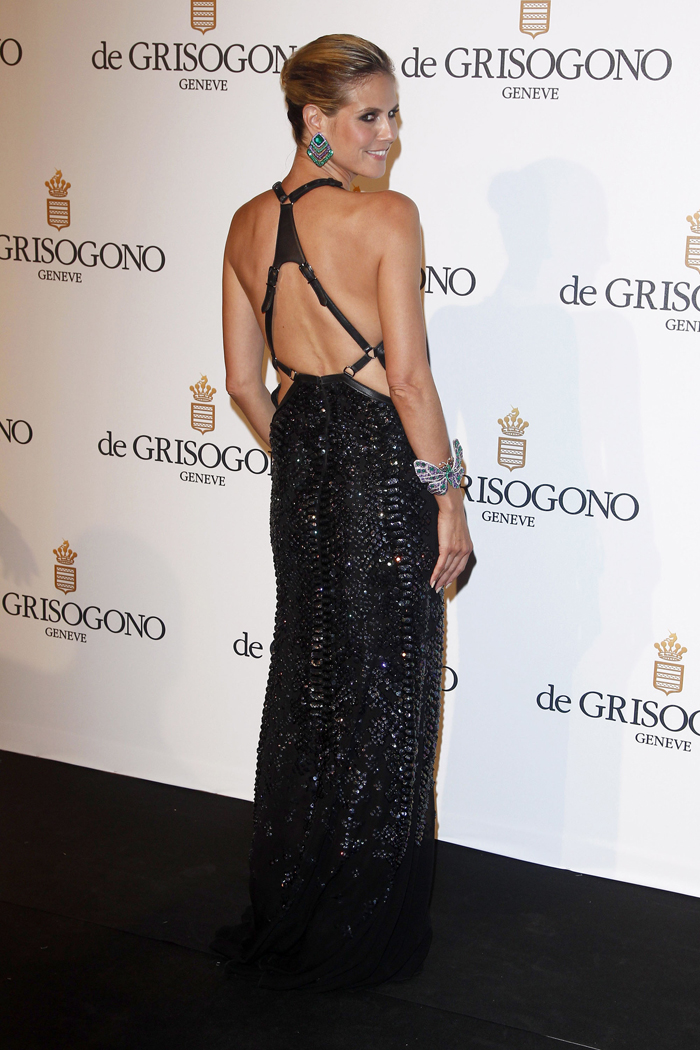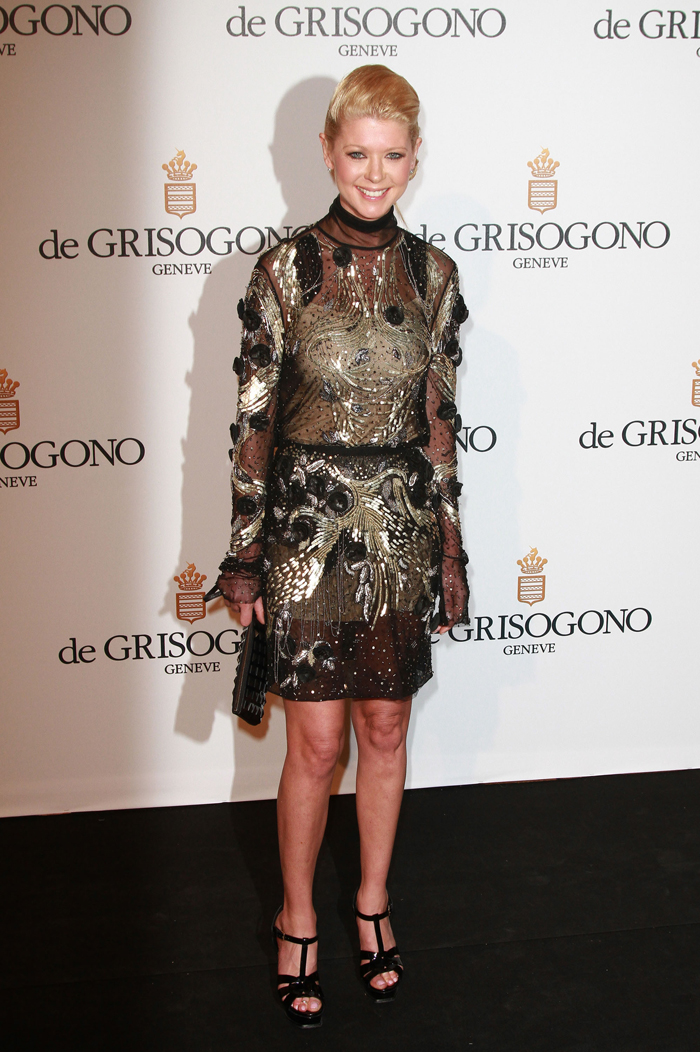 Tara Reid is still prowling around (and is probably drunk) as well. I have no earthly idea why she'd wear a dress that looks like this. This gold-embelleshed, sheer monstrosity must have been picked out by that 60-year-old jewelry designer who is (allegedly) paying her way throughout the festival.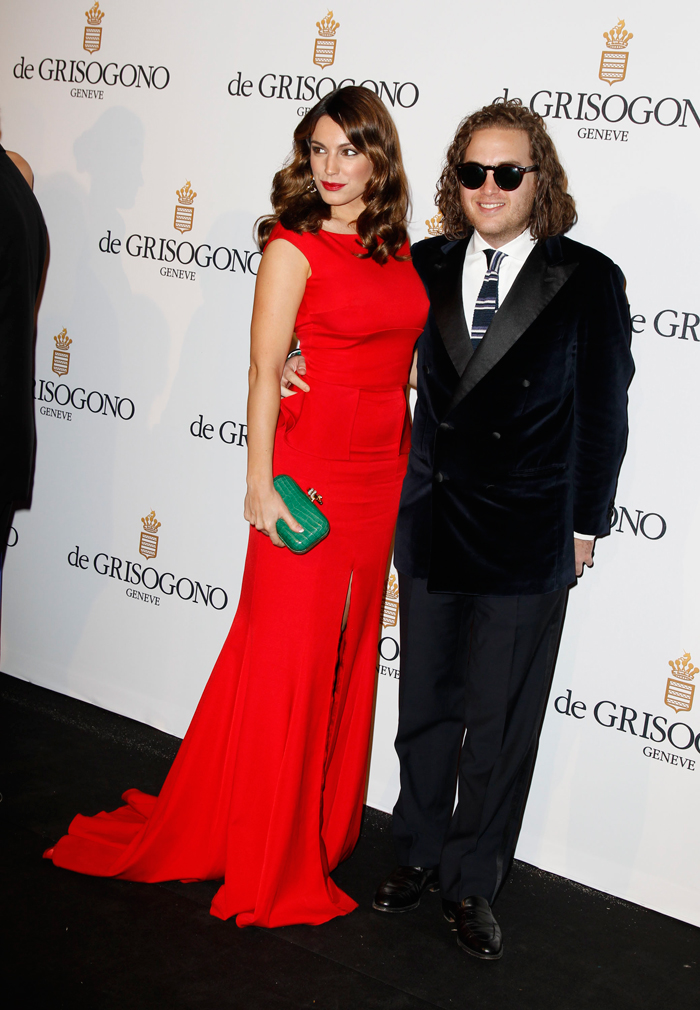 Kelly Brook probably won this red carpet contest at this party with a snug red gown that covered up most of her assets yet revealed a sizeable portion of her back. Not everyone can get away with peplum, but Kelly pulls it off marvelously.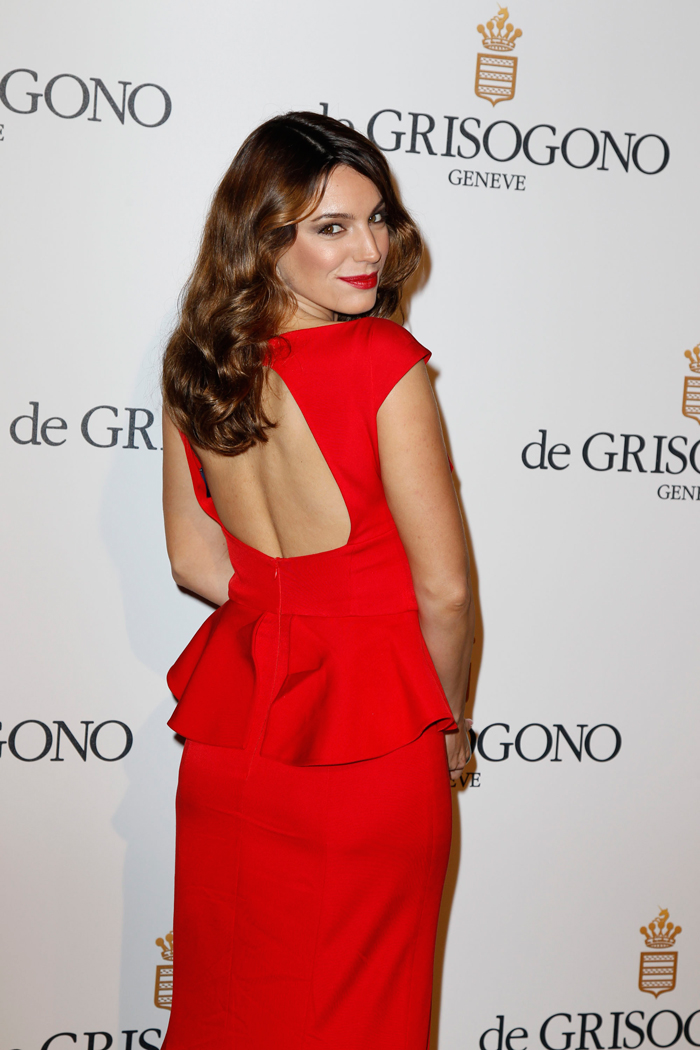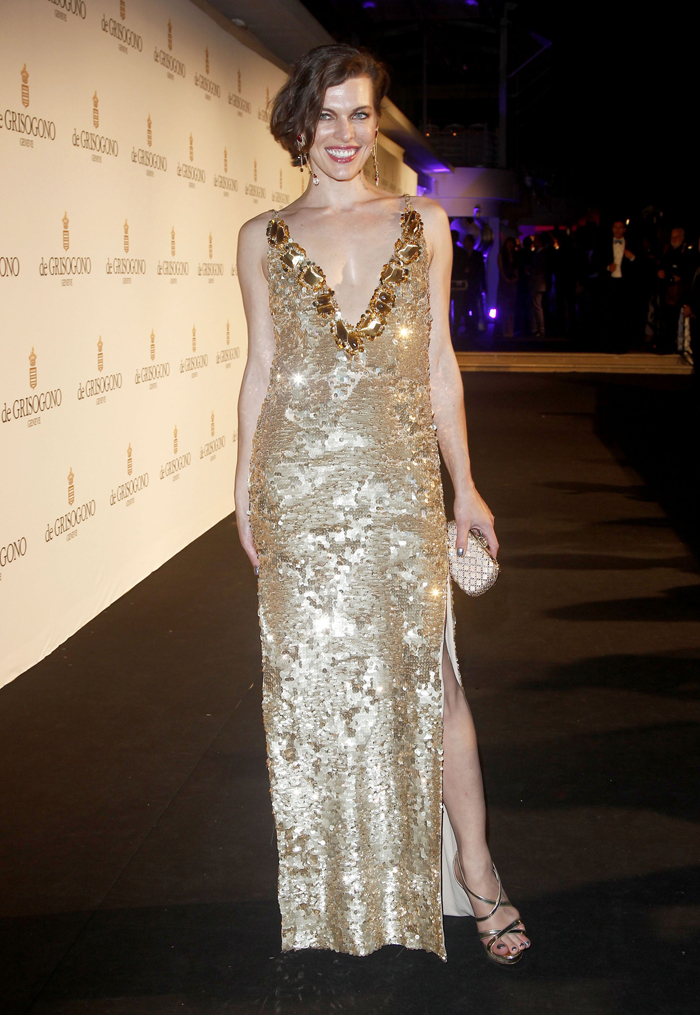 Milla Jovovich still seems really "off" this year at Cannes, where she usually brings it in a huge way. Here, she's going for old school glamour and does better than she did with her sloppy On the Road premiere look, but that's not saying much.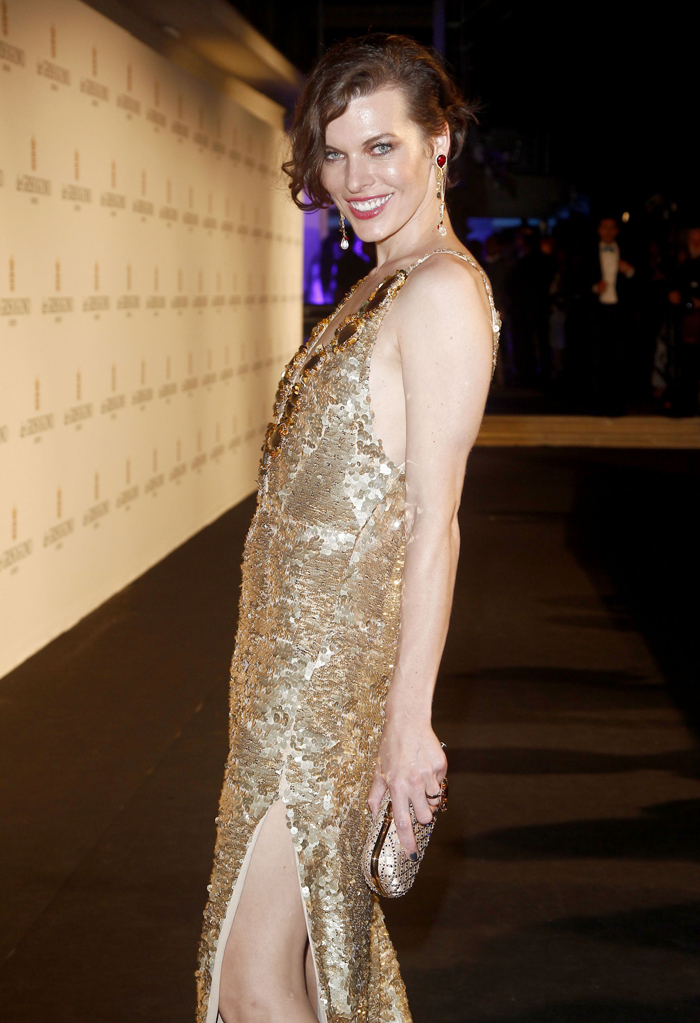 Paris and Nicky Hilton went for vastly different dresses, and the result was … interesting. Paris actually doesn't look terrible here even though her gown's fabric might have been pulled from the curtains of the Waldorf Astoria. Nicky looks uncomfortable as hell in this black leather number with matching stiletto heels. Ouch.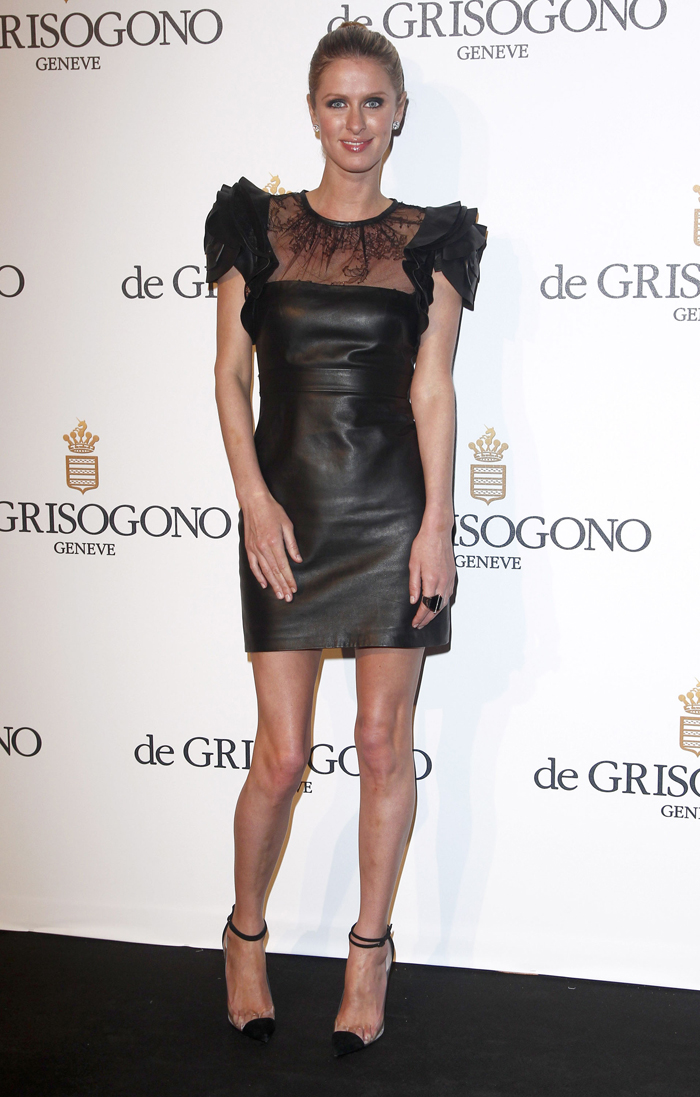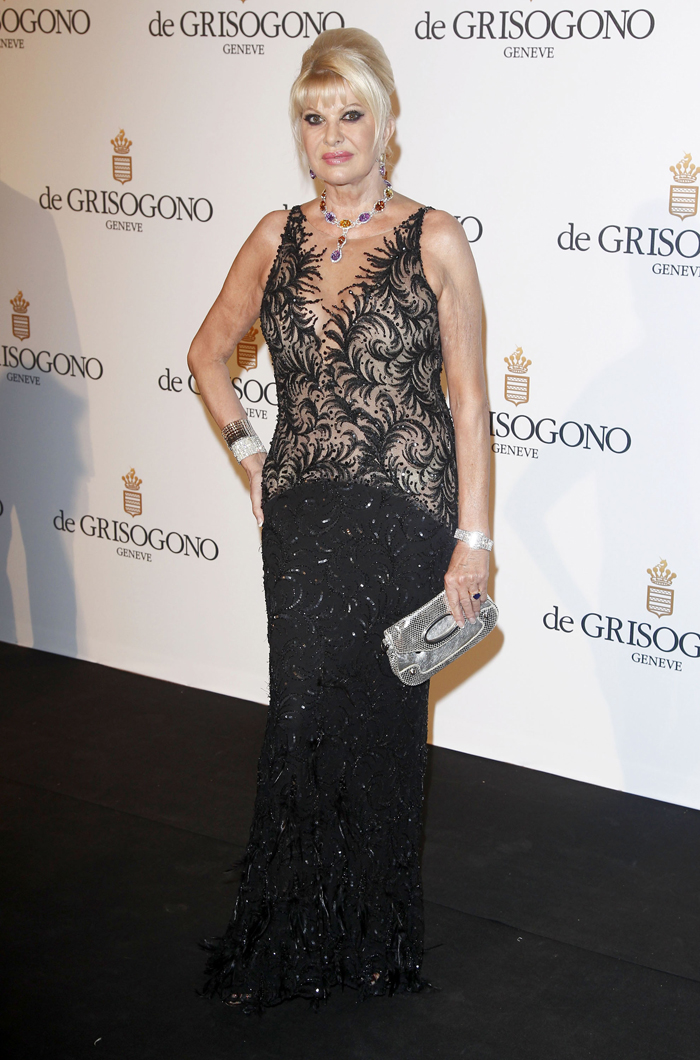 Ivana Trump demonstrates quite well that money doesn't equate to class. Without even taking that awful dress into consideration, the jewels, the eyeliner, and the lips all add up to way too much tackiness.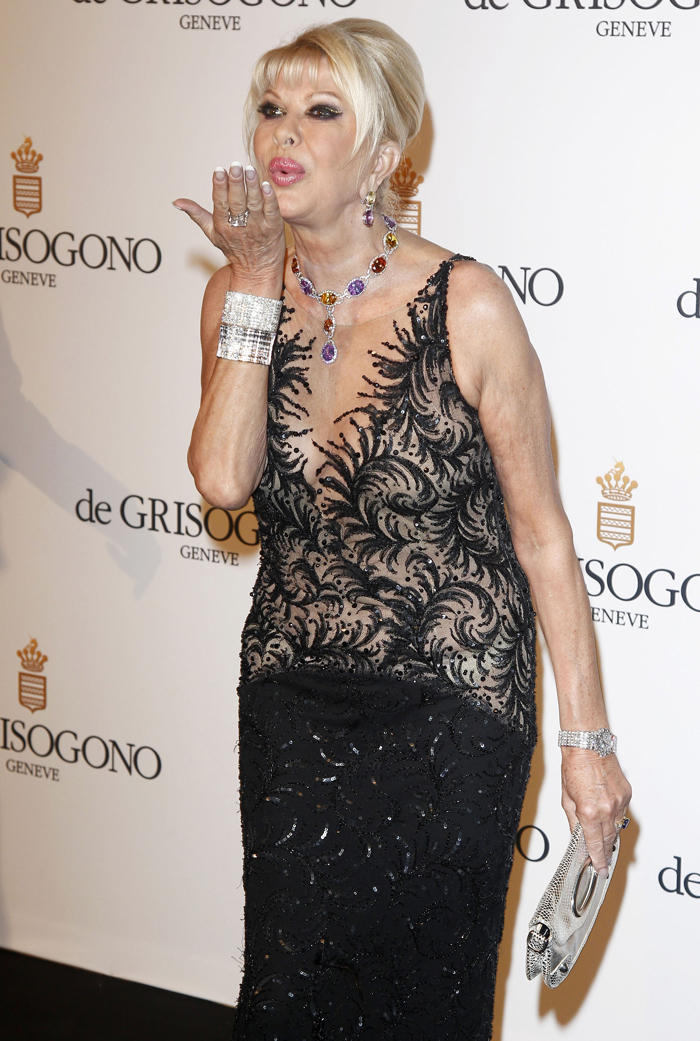 Victoria Silvstedt looks like a cheap hooker in this satiny, pink, floor-length number that truly looks like it belongs in the bedroom. I try to refrain from saying that about anyone, but here Victoria's earned it.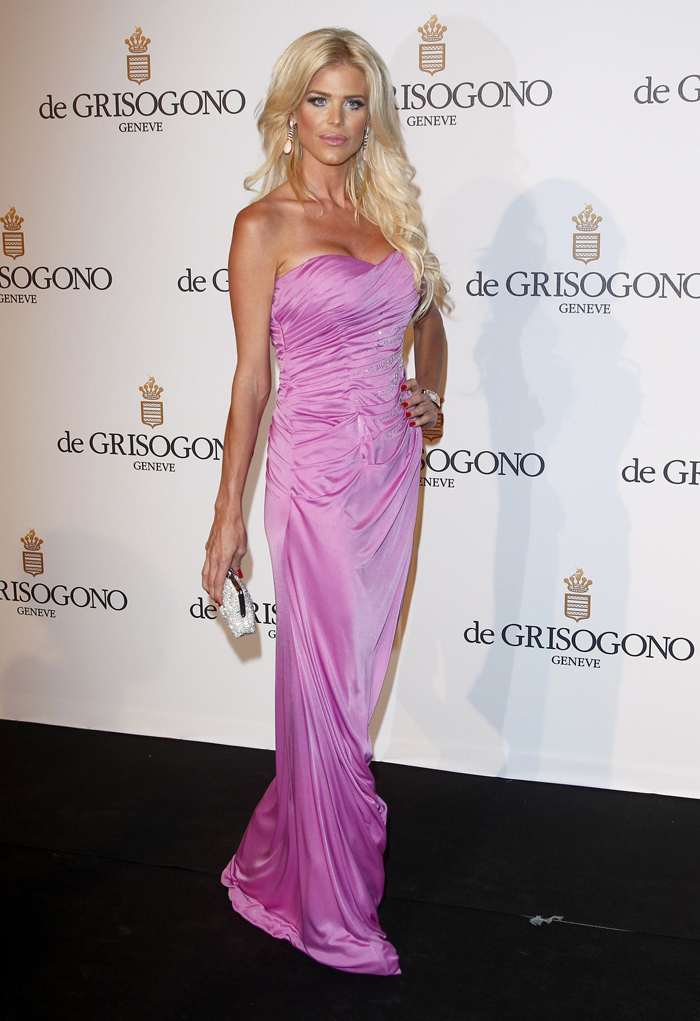 Photos courtesy of Fame/Flynet