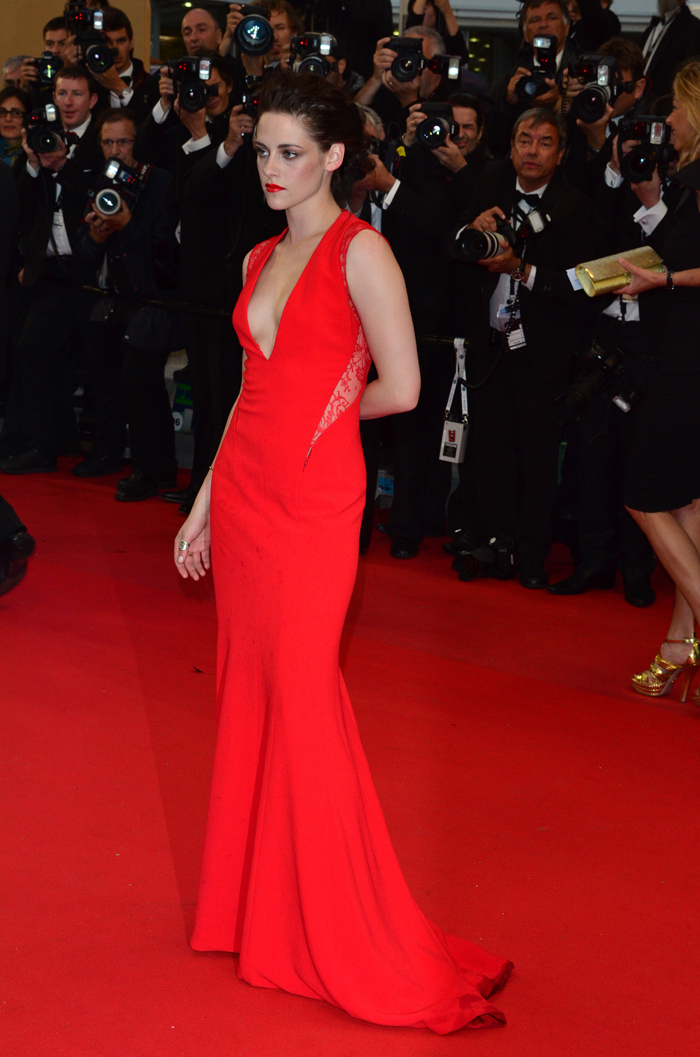 I knew that Kristen Stewart would at least show up for Robert Pattinson's big Cannes premiere of Cosmopolis, but she did more than just turn up and do her infamous eye roll. Kristen probably looks better here than I've ever seen her look before! She donned a red Reem Acra gown and looks unbelievably sexy here. In fact, Kaiser and I have both been sitting here and admiring how perky her boobs are in this dress. Did you even realize that KStew had boobs before she wore this dress? Probably not.
Bright red lipstick and glammed up hair and minimal accessories really set off the whole package, and while Kaiser doesn't really like the lace detail on the sides and back, I do for very unexplained reasons.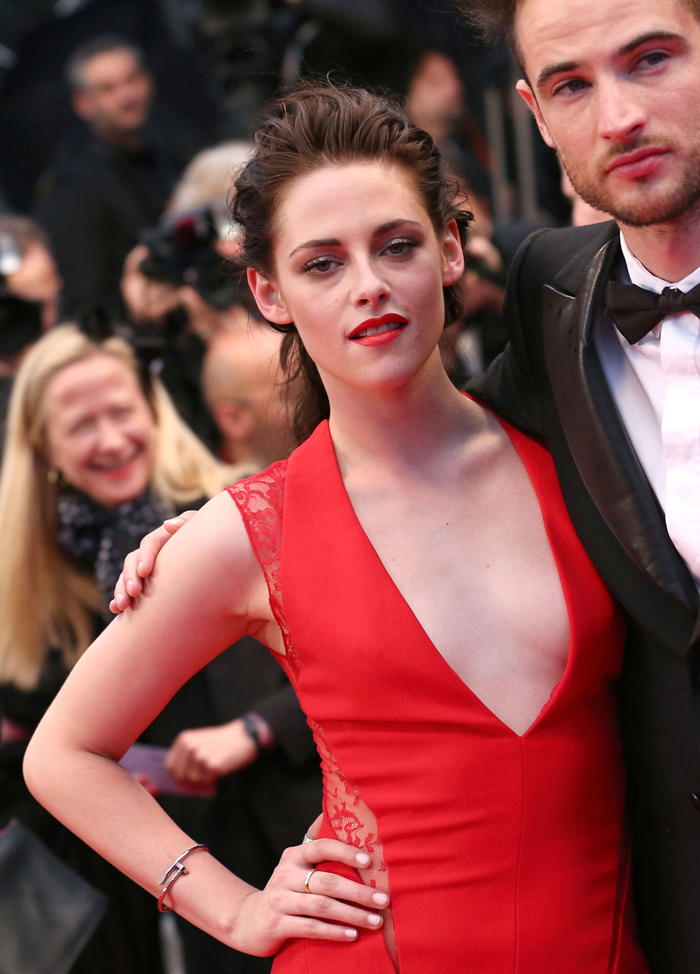 But KStew didn't walk the red carpet alone. Her escort was Tom Sturridge, also known as Rob's BFF and Sienna Miller's baby daddy. I guess Tom makes a good enough escort despite the scrunchie. God, I wish he'd just cut that thing off.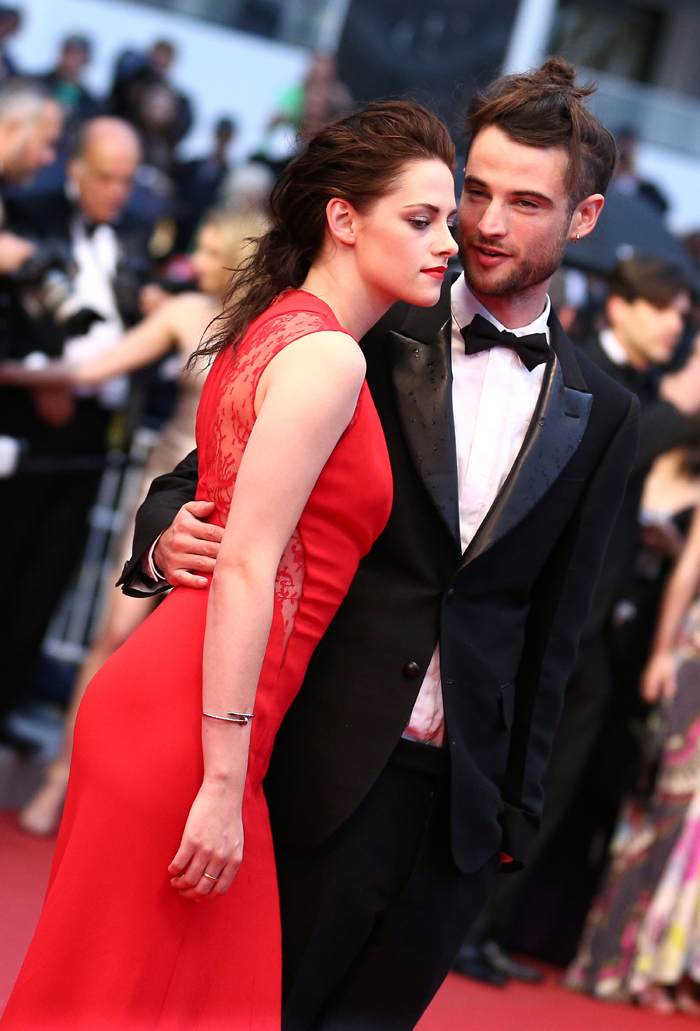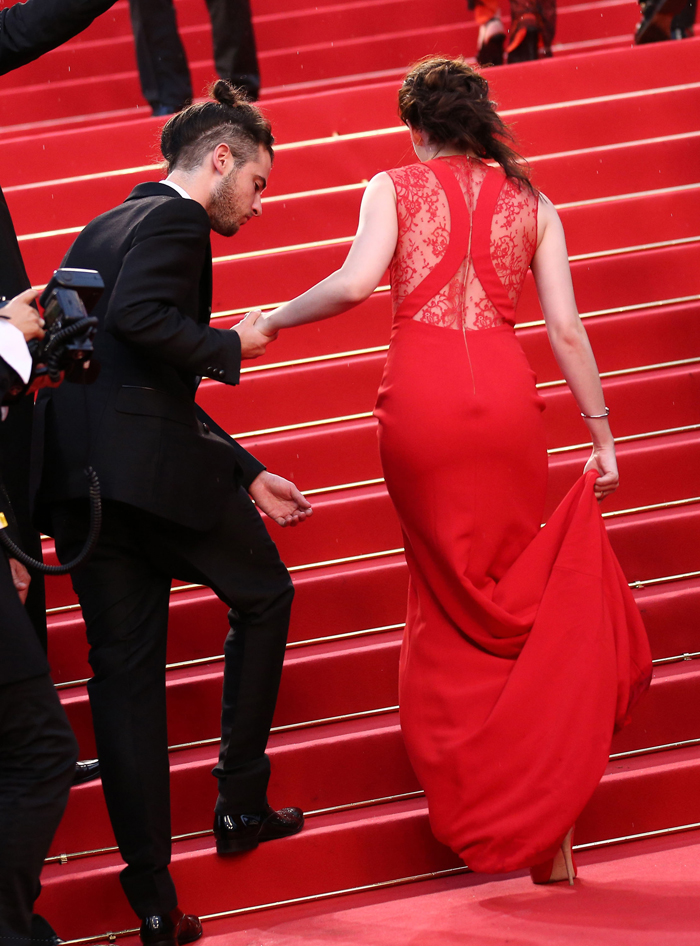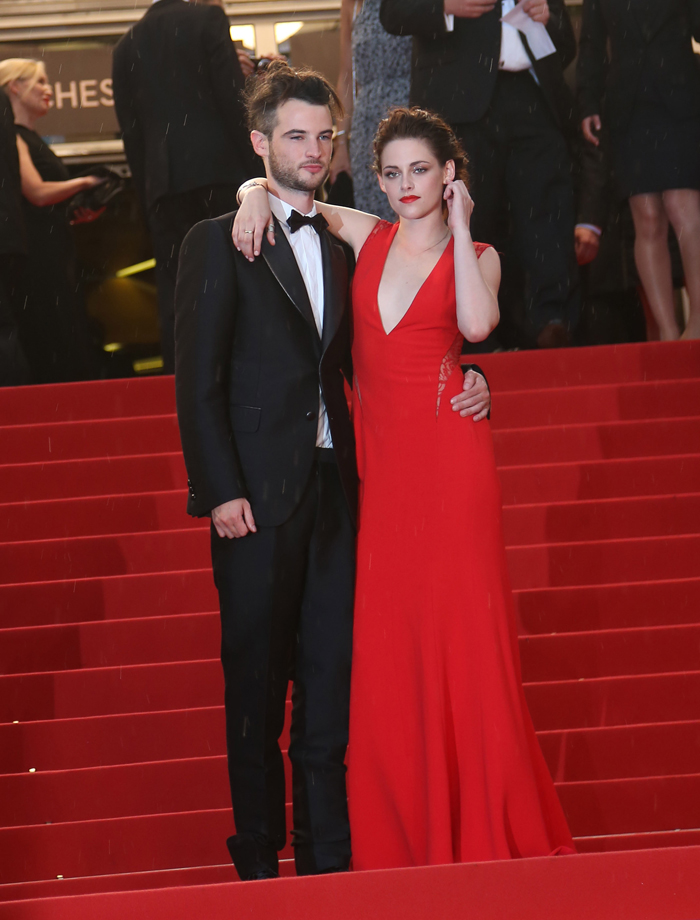 Kristen looked so good at this premiere that I almost forgot that she didn't even star within the movie. So let's check on Rob and his co-stars, shall we?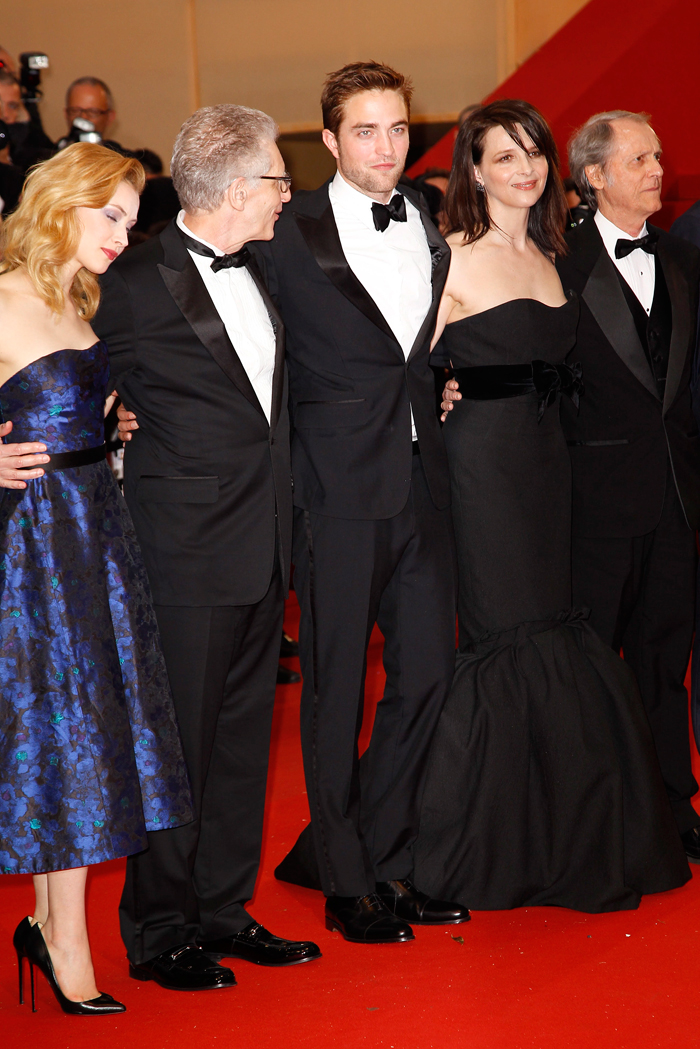 Sarah Gadon wore a strapless, royal blue Jason Wu dress with a black waistband. It was kind of meh, but so is Sarah. As for Rob, he pulled some excellent faces on his way into the theater.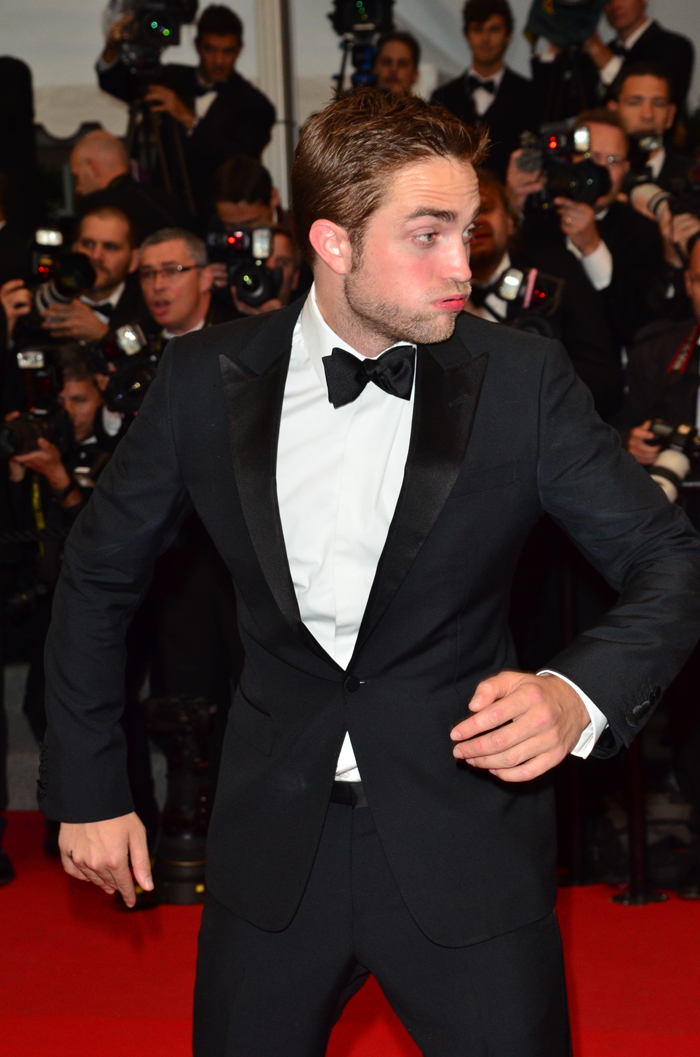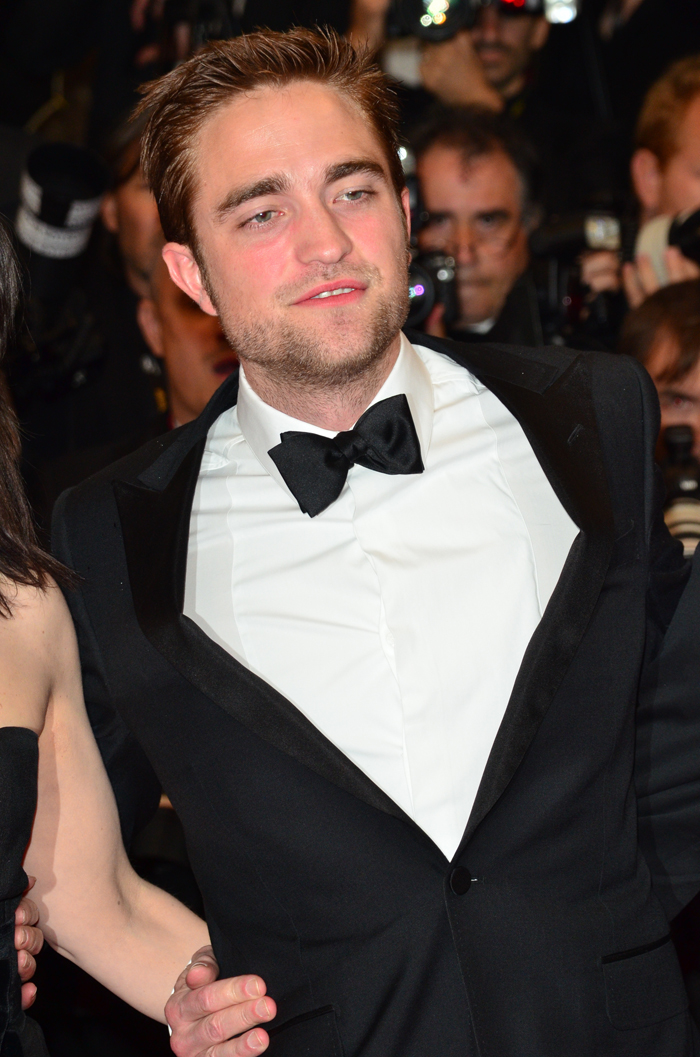 Of course, there were lots of other gorgeous ladies on the red carpet, and several of them gave Kristen a run for her proverbial money by wearing red dresses as well. Some were more appropriate than … others.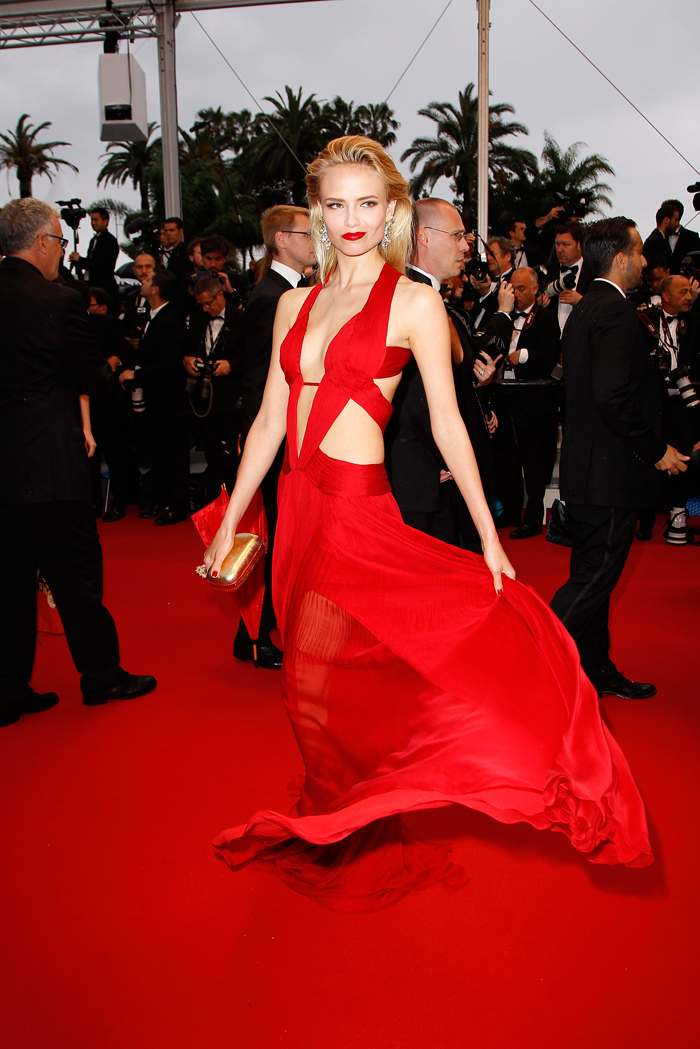 Natasha Poly probably thought she was bringing it in this trashy-looking scarlet cutout dress, but she looked like she was begging for attention. Did she realize that the leading man's girlfriend would also be wearing a sexy red gown? Probably not, but Natasha overdid it in a big way here.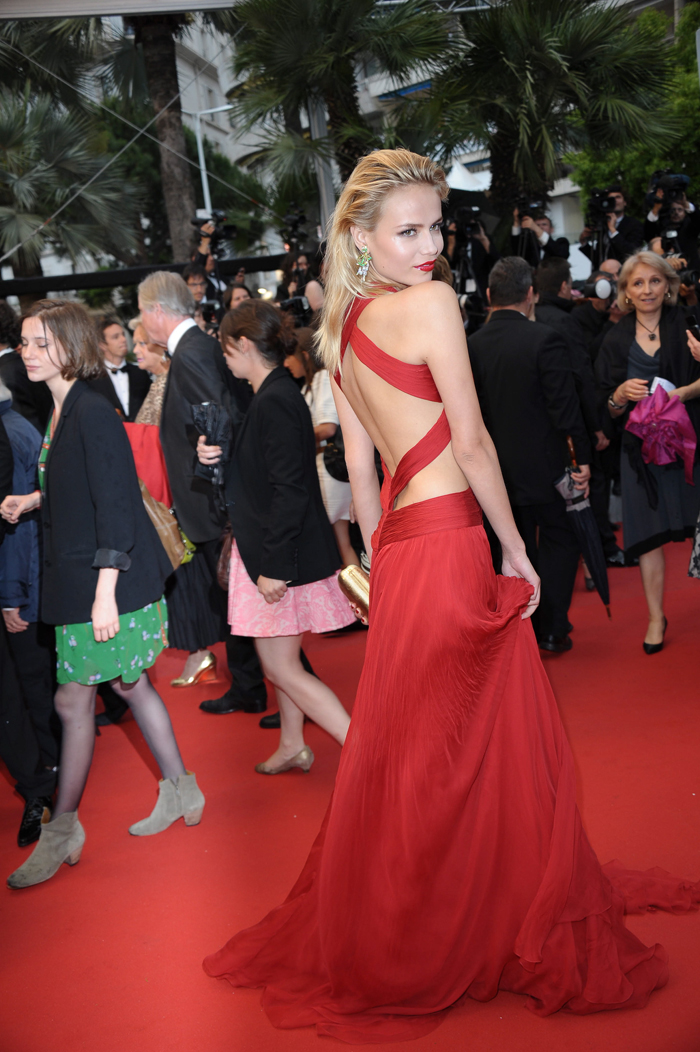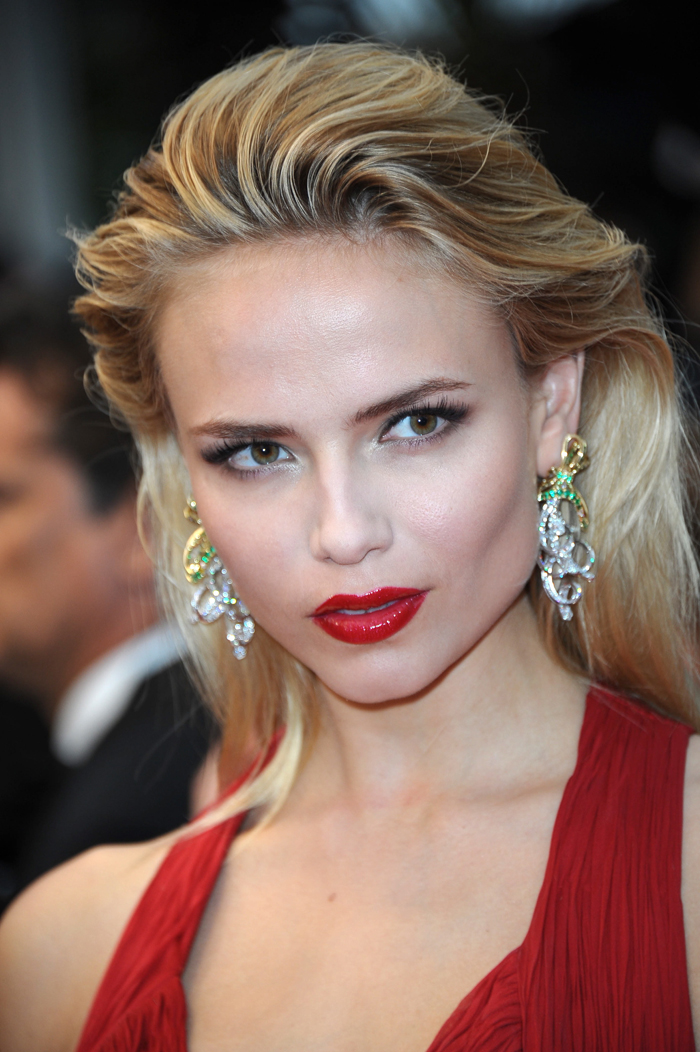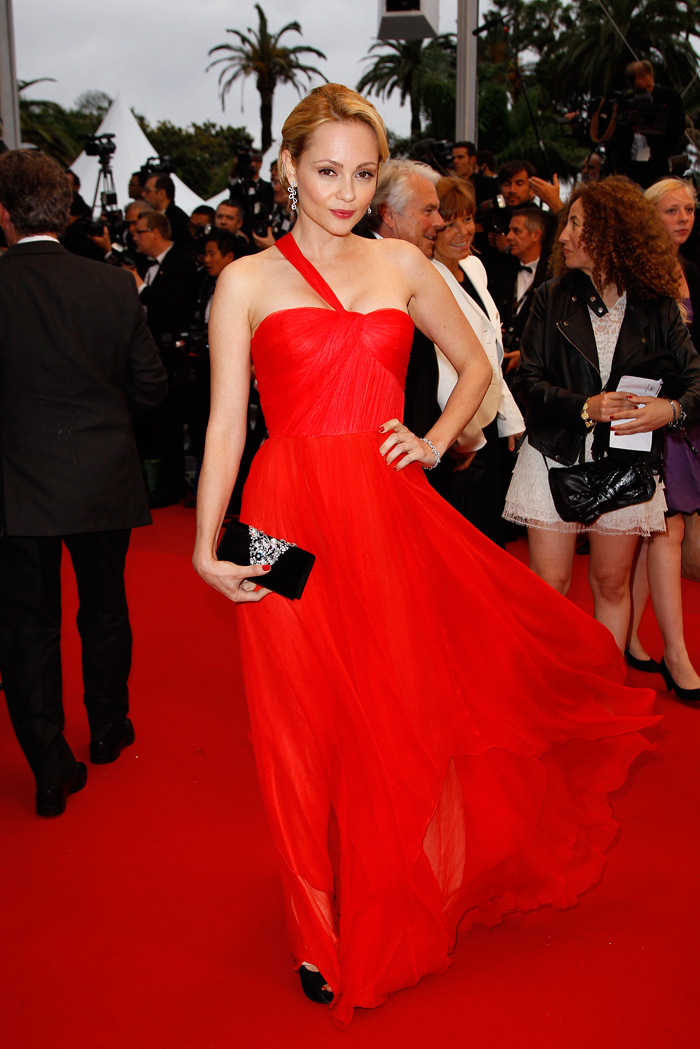 In contrast, Beatrice Rose did better in red than Natasha did. She made a statement but didn't go overboard.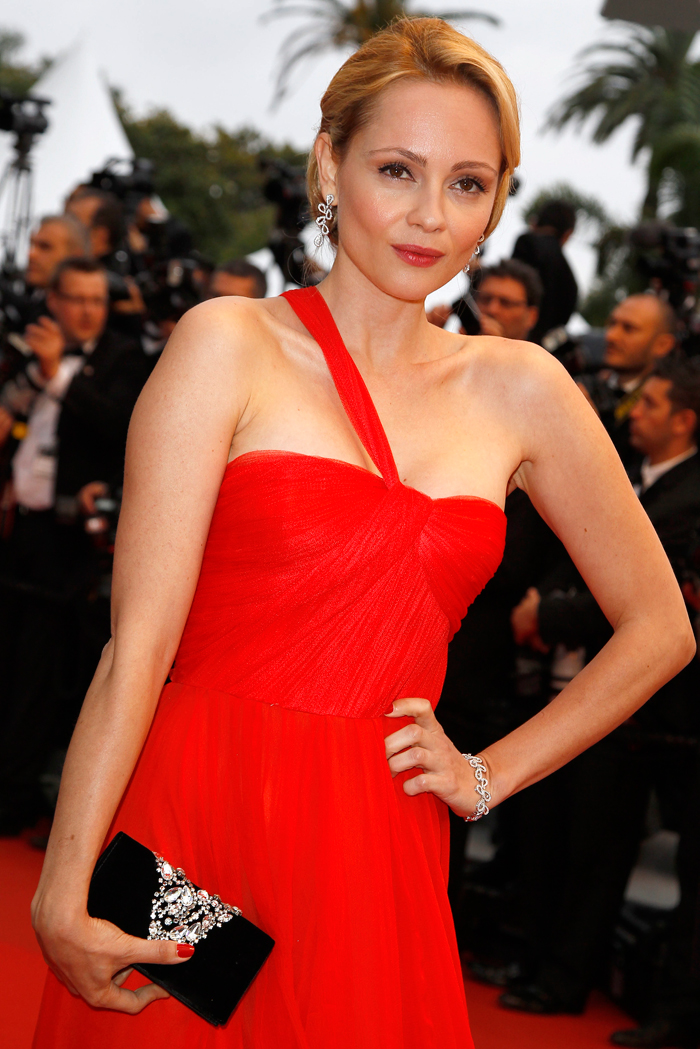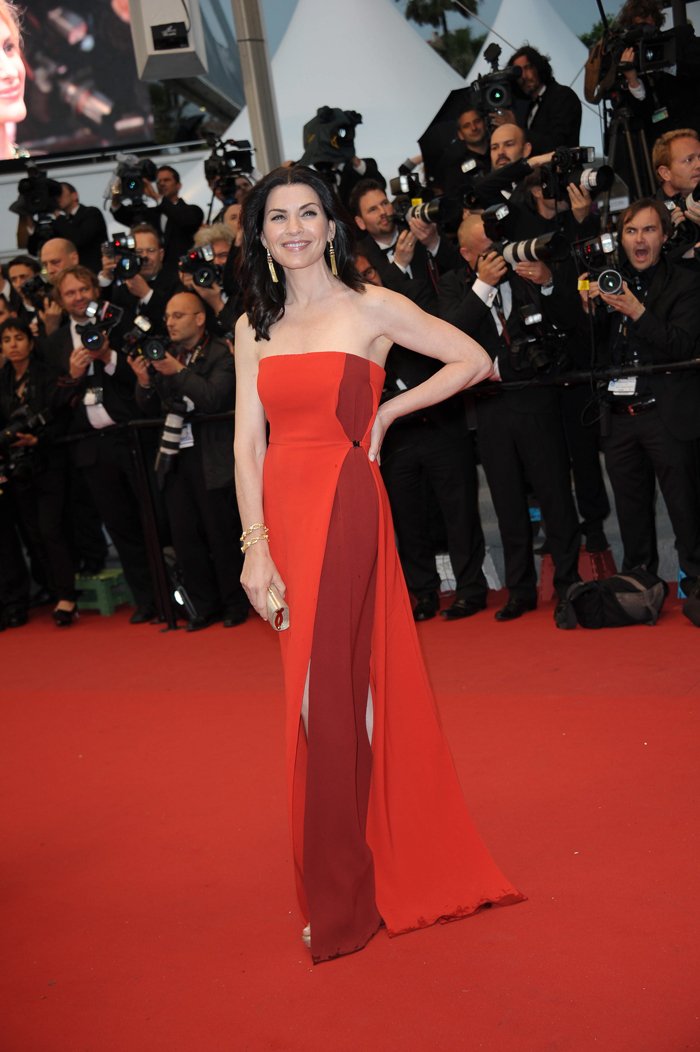 Julianna Margulies didn't look like a showoff at all in red in this Reed Krakoff color-block dress. Even with a strapless gown, Julianna manages to somehow look demure.
Next came a sea of greens and blues for several other ladies in attendance.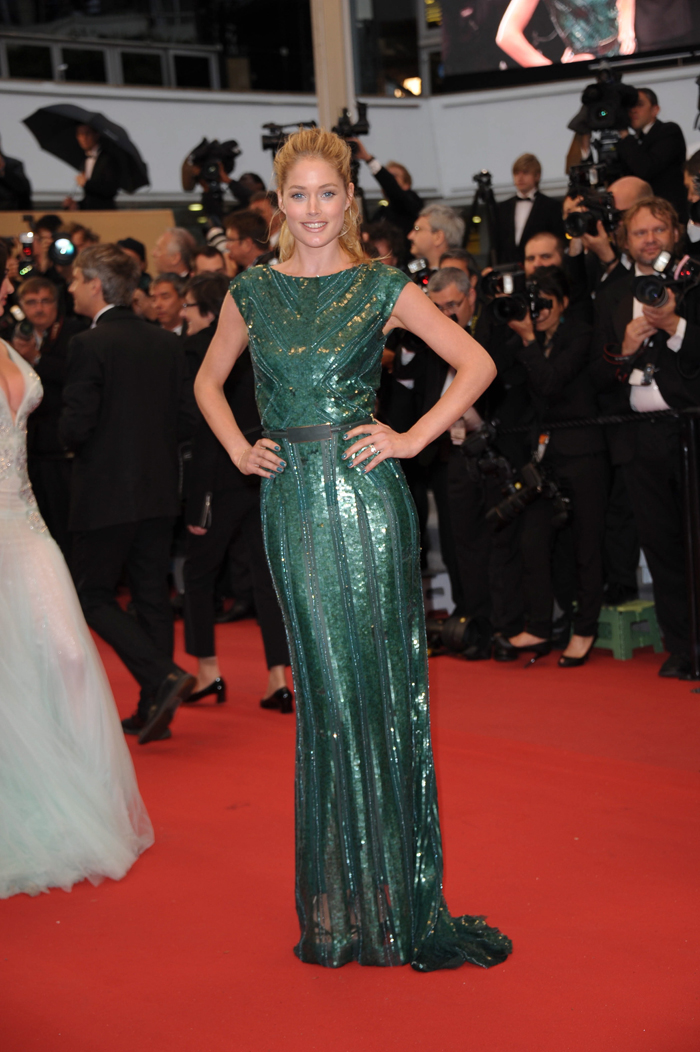 Doutzen Kroes wore this slightly ugly sequined Elie Saab gown with a black waistband. Her purposely messy hair and flawless makeup redeemed her look somewhat.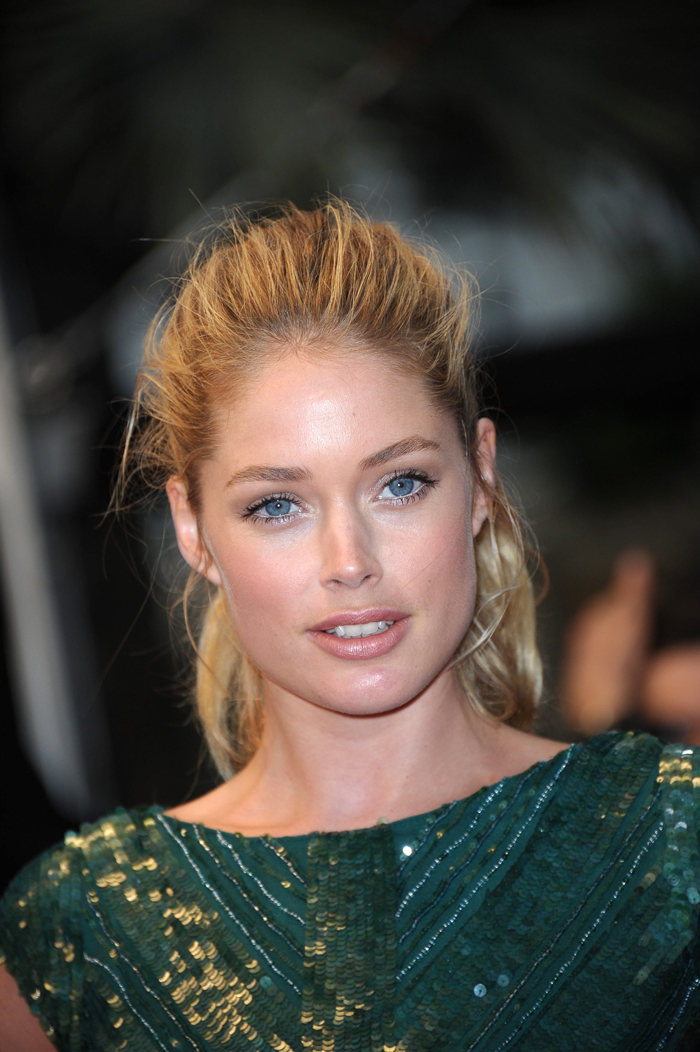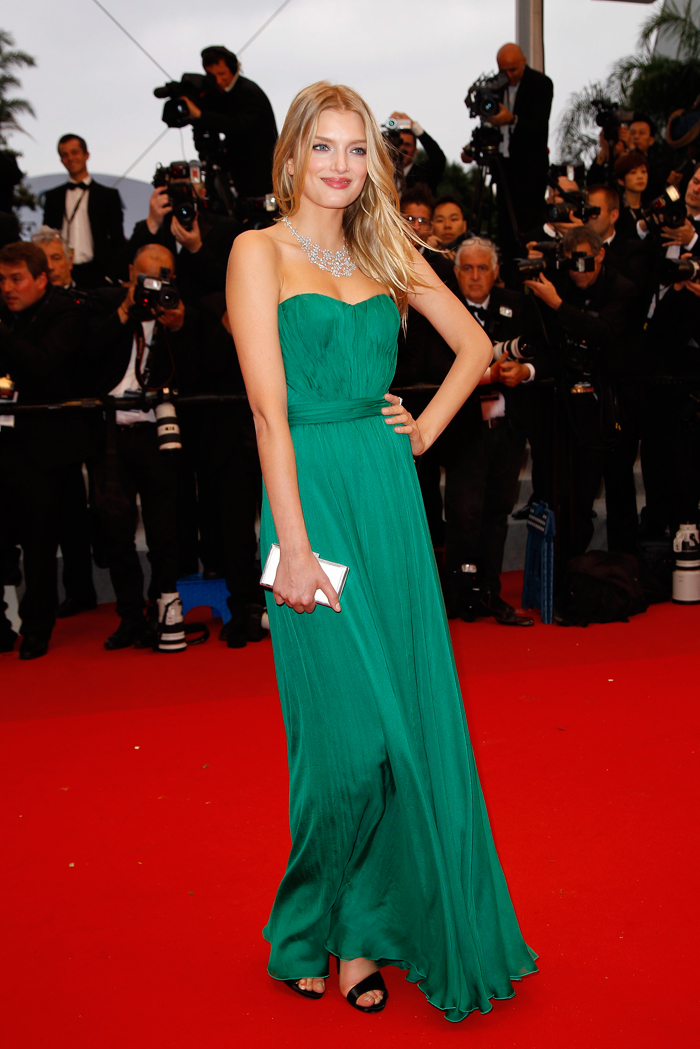 Lily Donaldson looked really cute in this green number. She's an effortless beauty.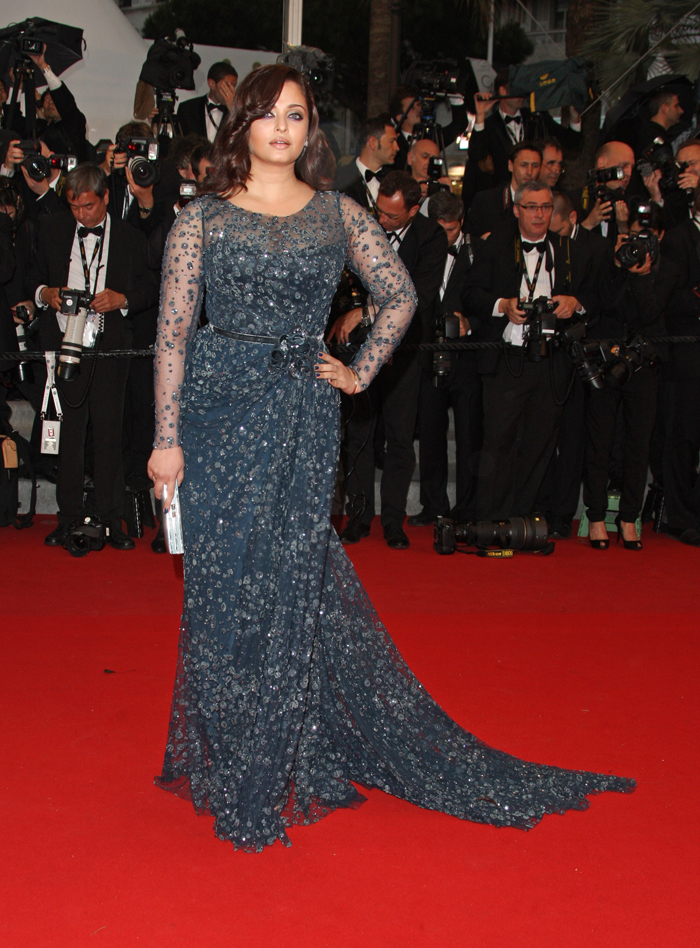 Finally, we have Aishwarya Rai in a midnight blue, embroidered Elie Saab couture gown. She is pure class and looked amazing.
Photos courtesy of Fame/Flynet and WENN