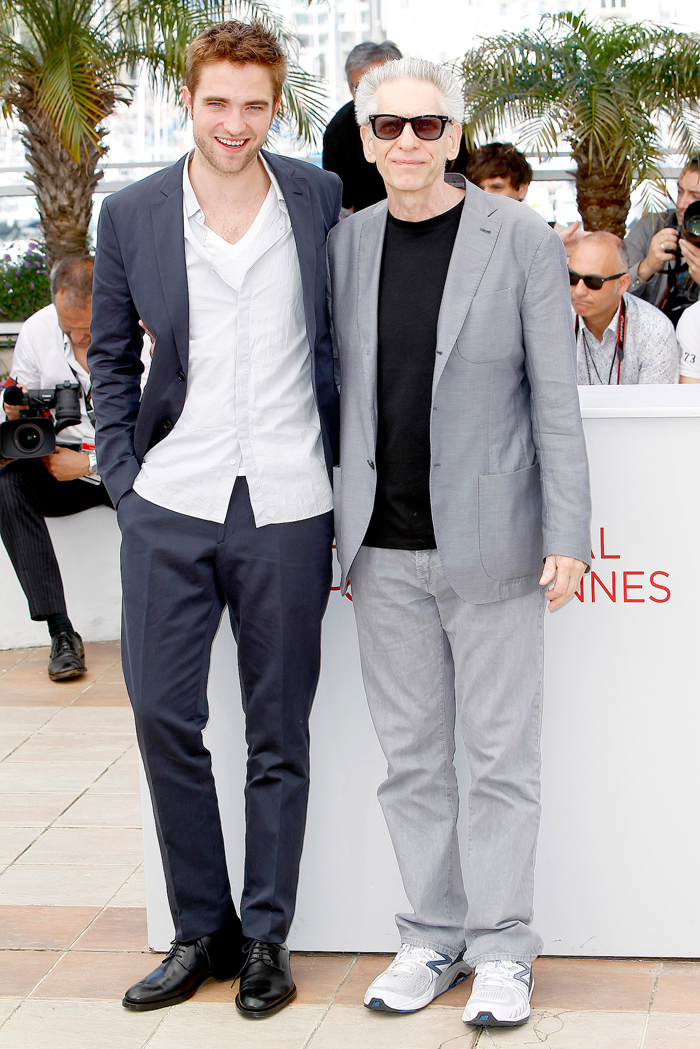 Here's Robert Pattinson and David Cronenberg at the Cannes photocall for Cosmopolis. Obviously and by casting Rob as the lead in this film, Cronenberg has a lot of faith in Rob, and I think they have a sweet vibe together. In the movie, Rob plays billionaire Eric Packer and will be clad in head-to-toe Gucci, but here his look is obviously much more casual. We'll see how he cleans up on the red carpet for tonight's premiere. As for Cronenberg, he is such a freak. He's paired Nike New Balance shoes with a wrinkled suit and black t-shirt. That's probably what I'd do if I were a dude, but I'd only look like a douchebag. Here Cronenberg gets away with it but only because he's Cronenberg.
Here's Rob with his two leading ladies, Emily Hampshire and Sarah Gadon. They seem to get along quite well, but don't worry, Kristen will probably on the red carpet this evening because Rob showed up for her On the Road premiere as well. Basically if she doesn't show up, she'll look bad.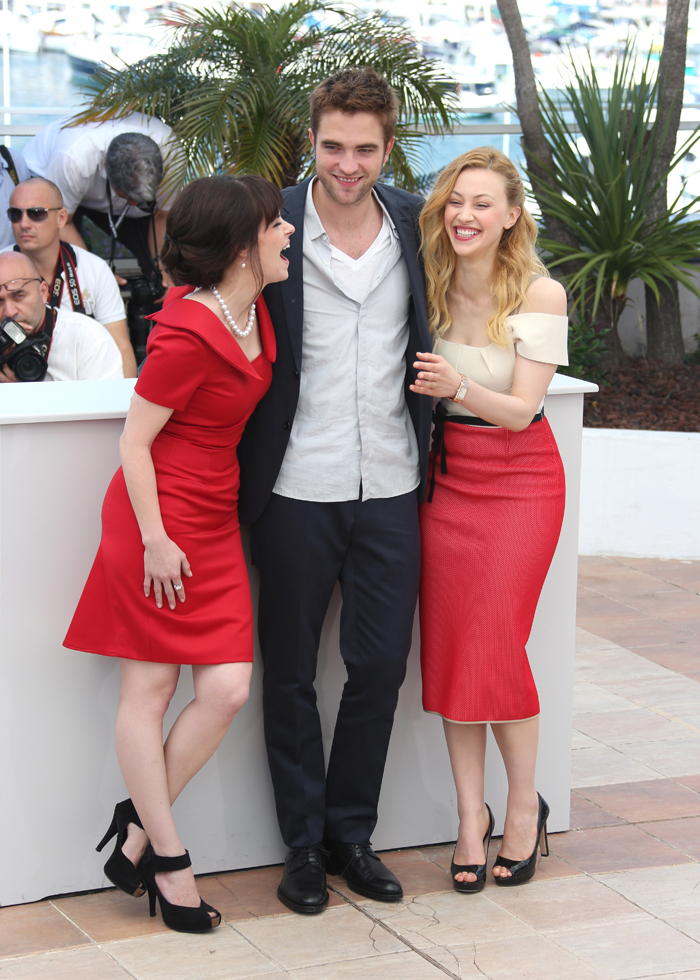 Out of the two ladies, I prefer Emily's dress because it's very "Mad Men" and something that I could see Joan Holloway wearing. In fact, that might have been part of the plan with this outfit.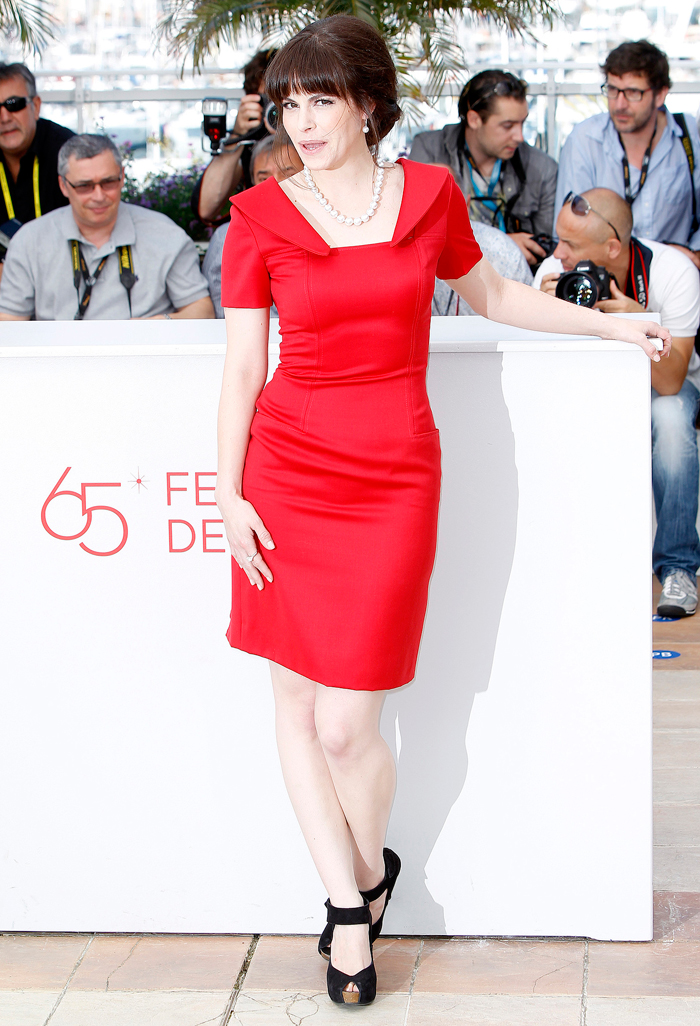 Sarah Gadon didn't fare too badly either (even though her hair is a two-toned mess), and I'm very curious about the designer ID on this dress. She already wore a Jason Wu dress for her Antiviral photocall earlier this week, but I can't put my finger on this one. (Update: It's a Roland Mouret design.)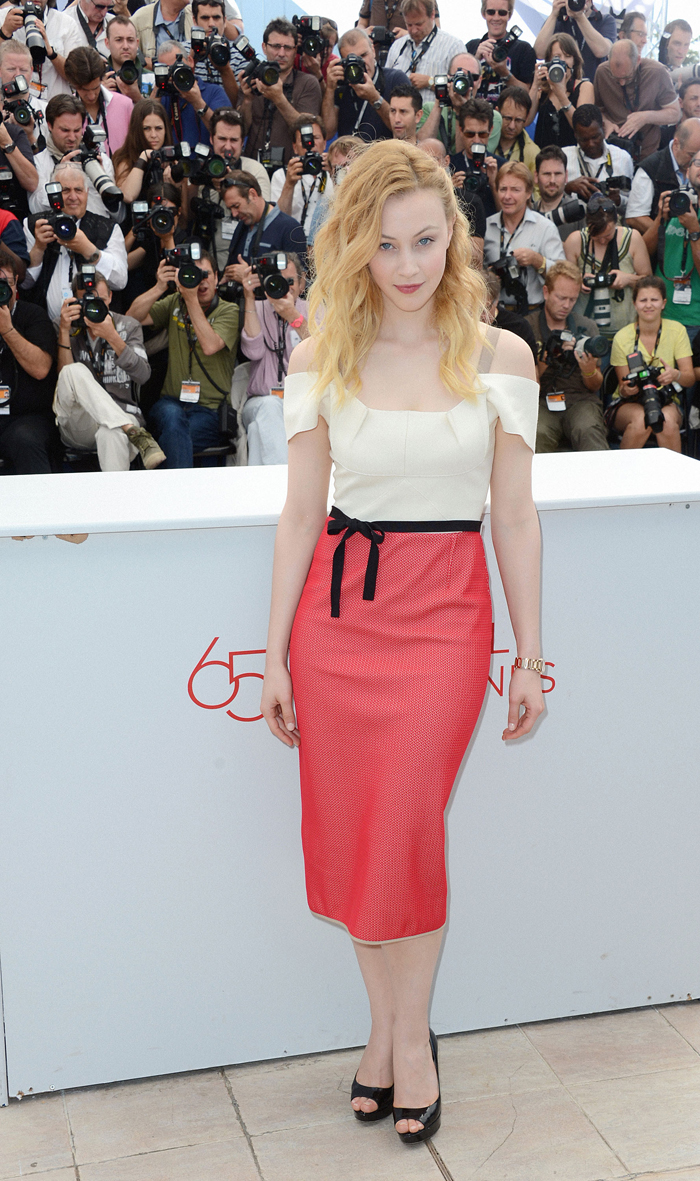 From the back, the zipper detail reminds me a lot of Victoria Beckham's work, but this is clearly not a Beckham design because it's simply not ugly and geometric enough.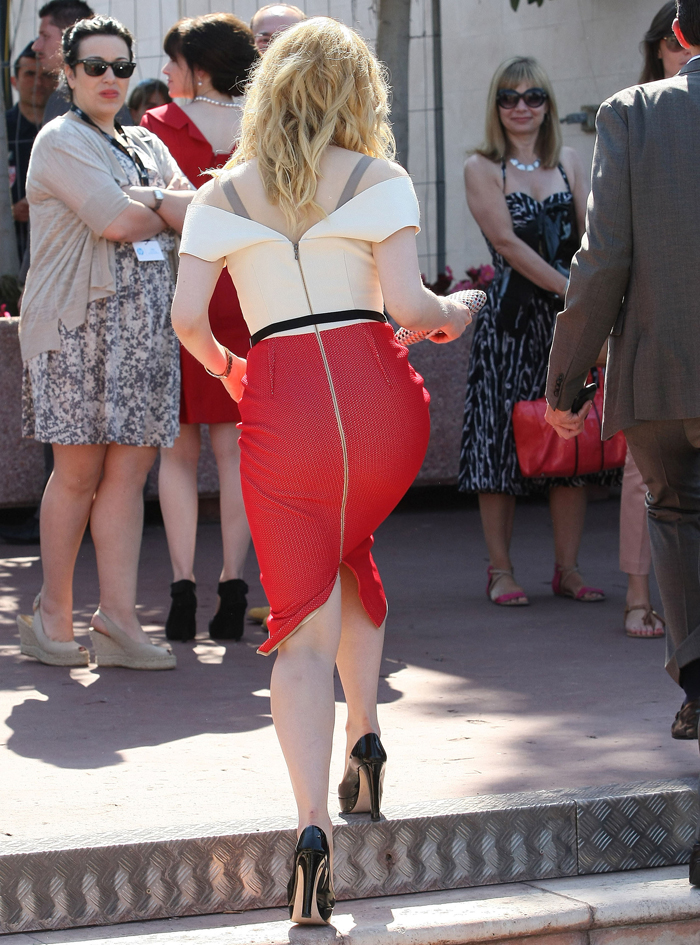 Thankfully, Paul Giamatti showed up too. His role isn't huge, but it's a pivotal one. I wonder where Samantha Morton was — probably off somewhere being glorious on a film set.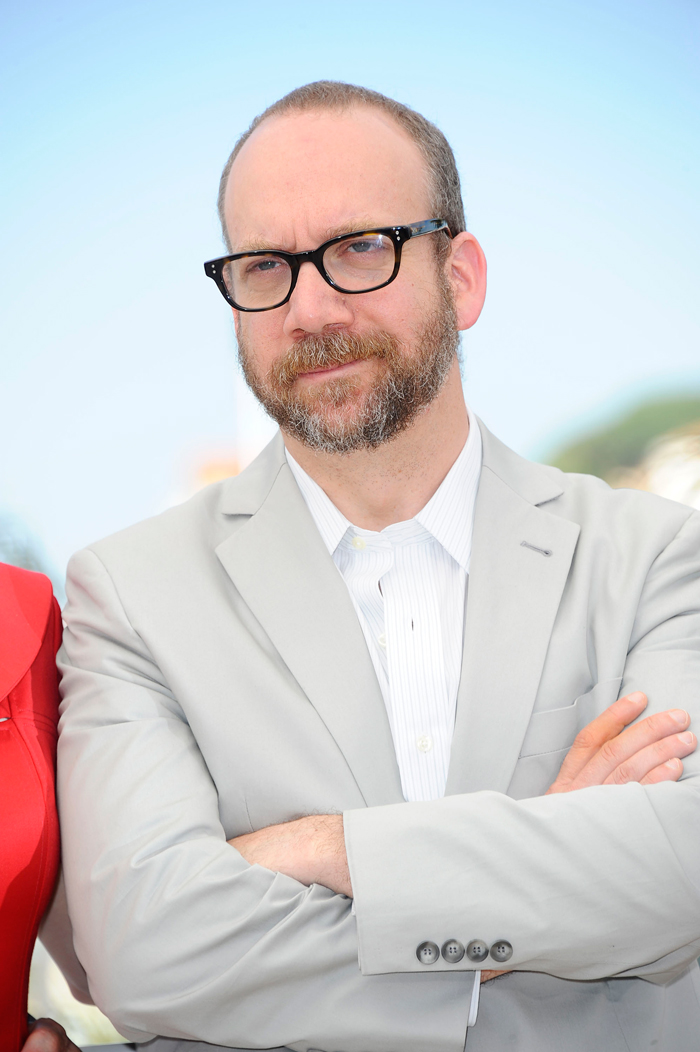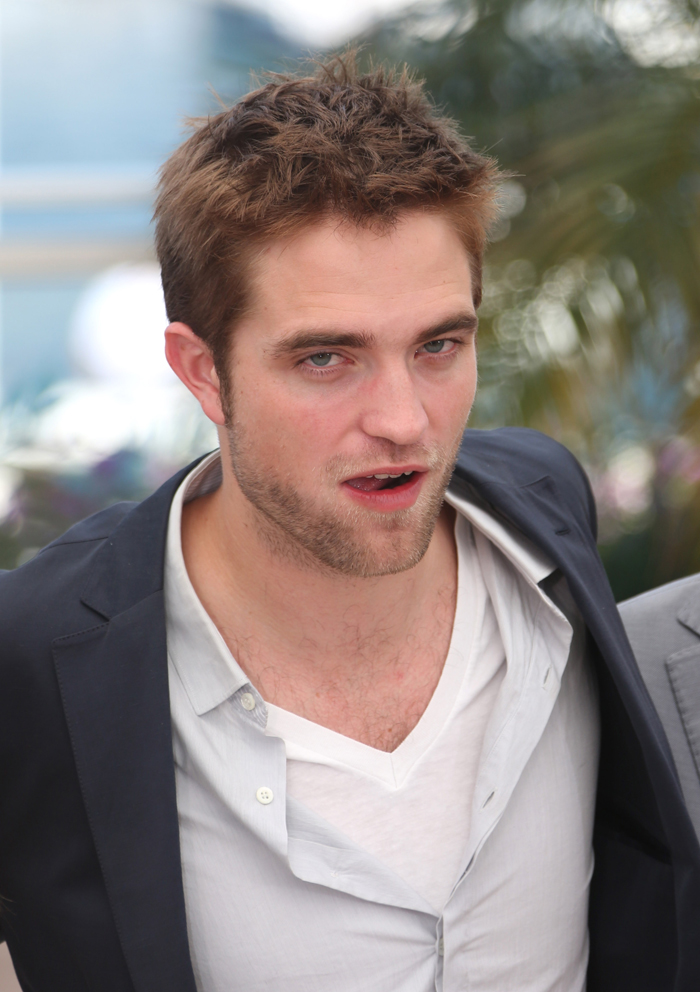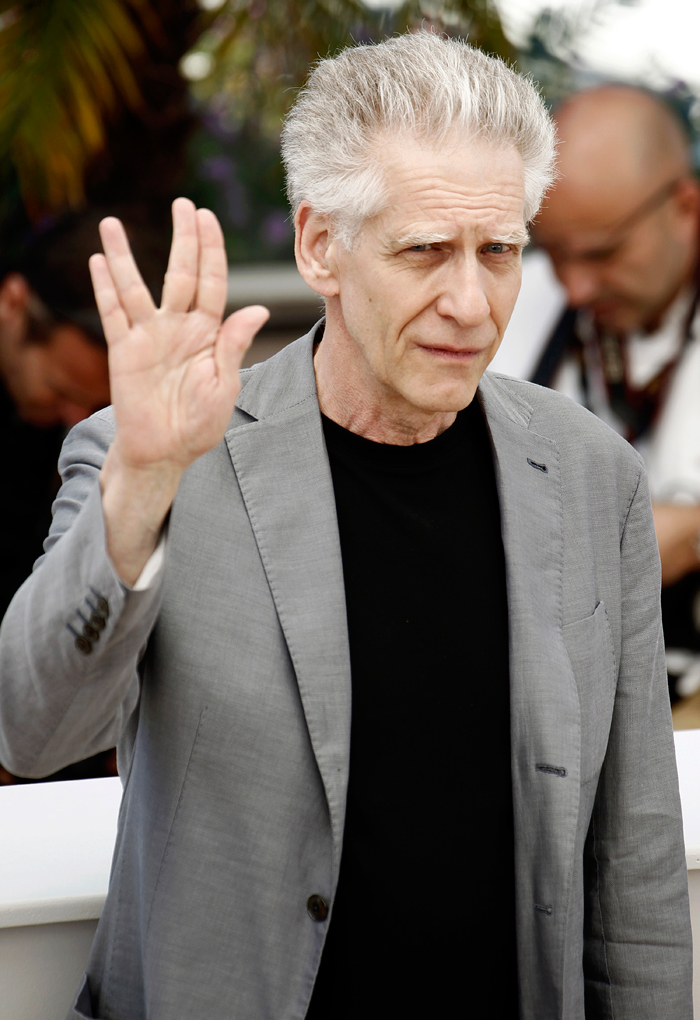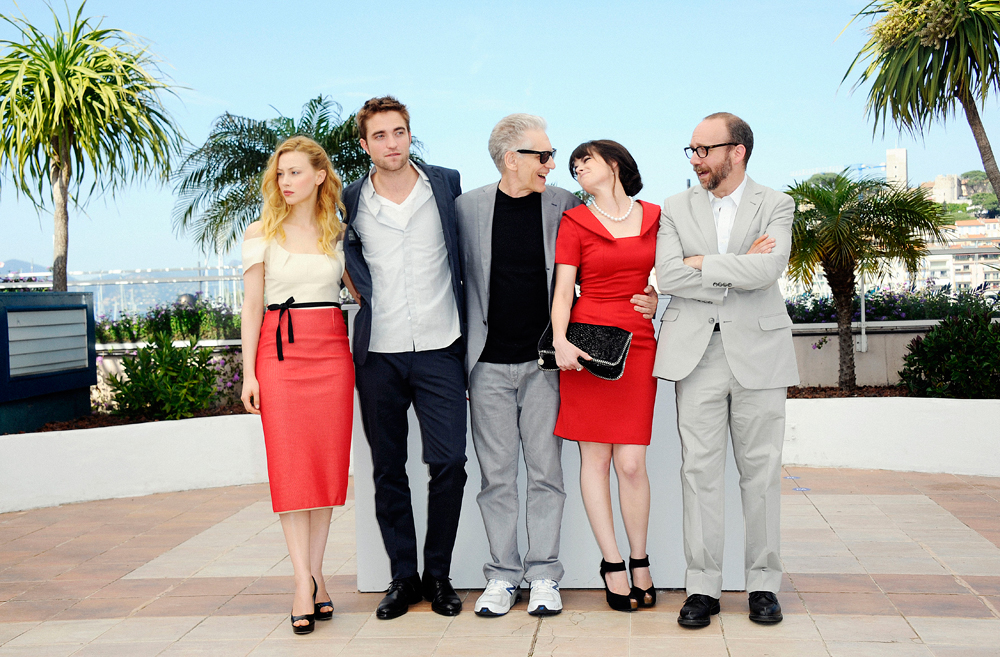 Photos courtesy of WENN