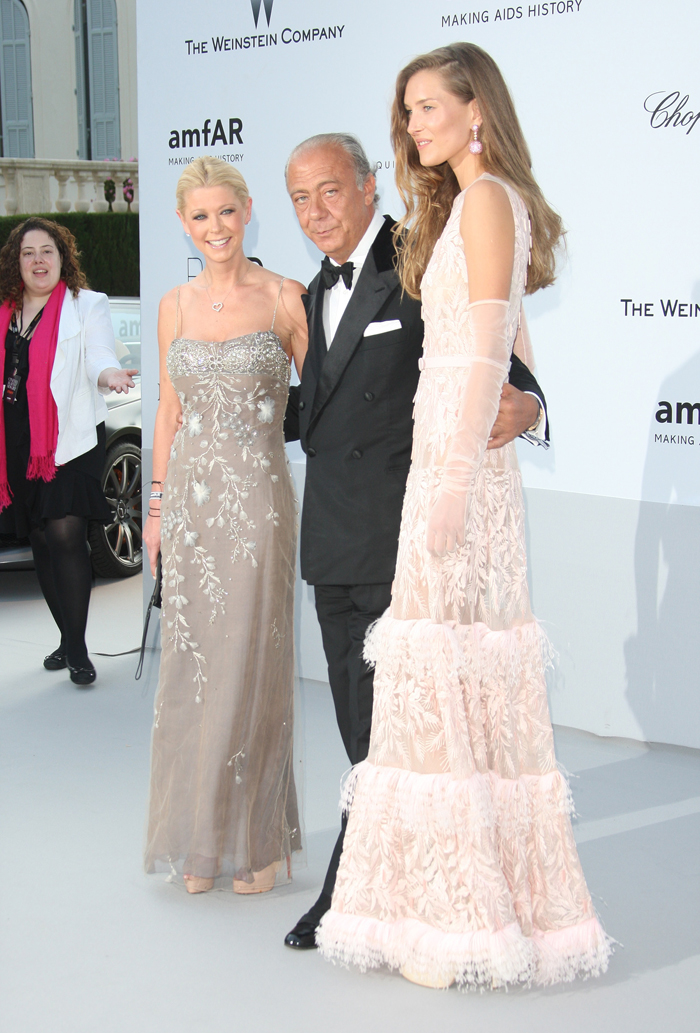 Tara Reid has been leading the bad fashion parade all week at Cannes, and last night's AmfAR's Cinema Against AIDS gala was no exception. Here Tara showed up again with Fawaz Gruosi, her possible 60ish-year-old boyfriend or "arranged companion" or whatever. All we really know is that the dude is a billionare and is far too tan for his own good. Speaking of which, Tara might have been trying to fit in better because she's wearing a ton of bronzer. While Tara's grey embroidered dress wasn't as bad as the one she wore at the de Grisogono bash, this gown committed the ultimate fashion sin of being boring as hell. Tara could've dressed it up a bit with a high ponytail, but she chose instead to go with the boring bun. The better to see the drunkness and the overdone bronzer, I guess.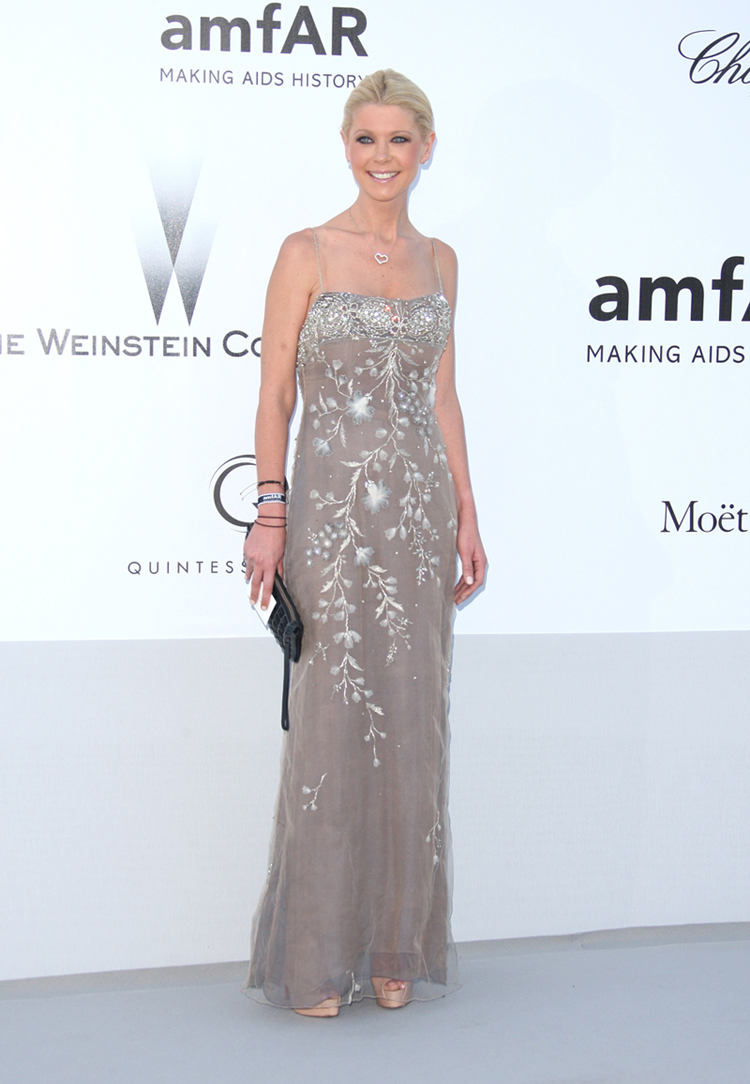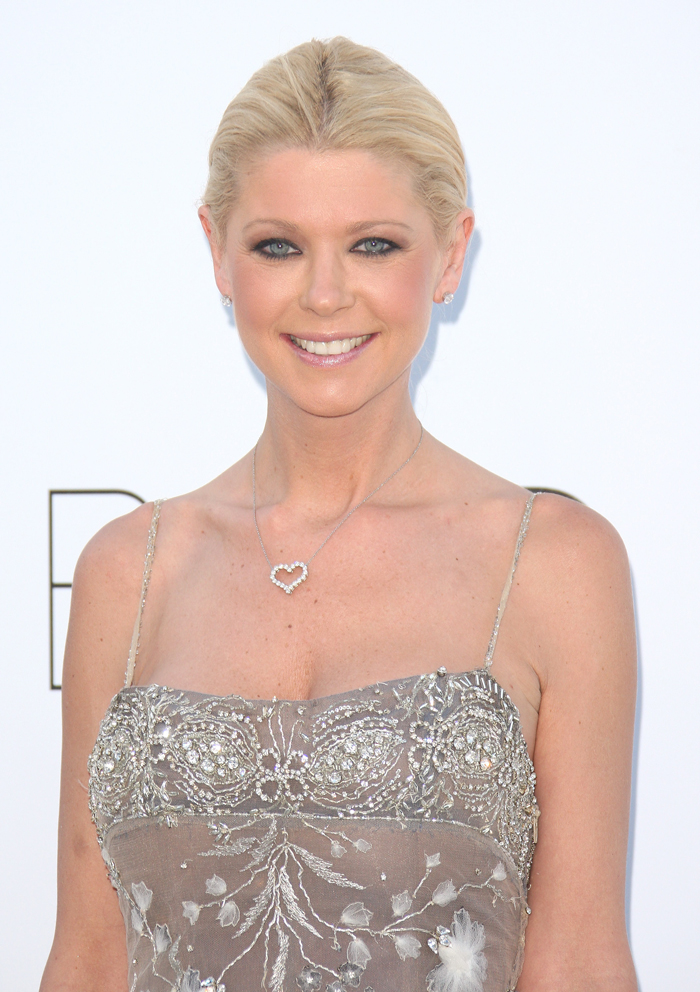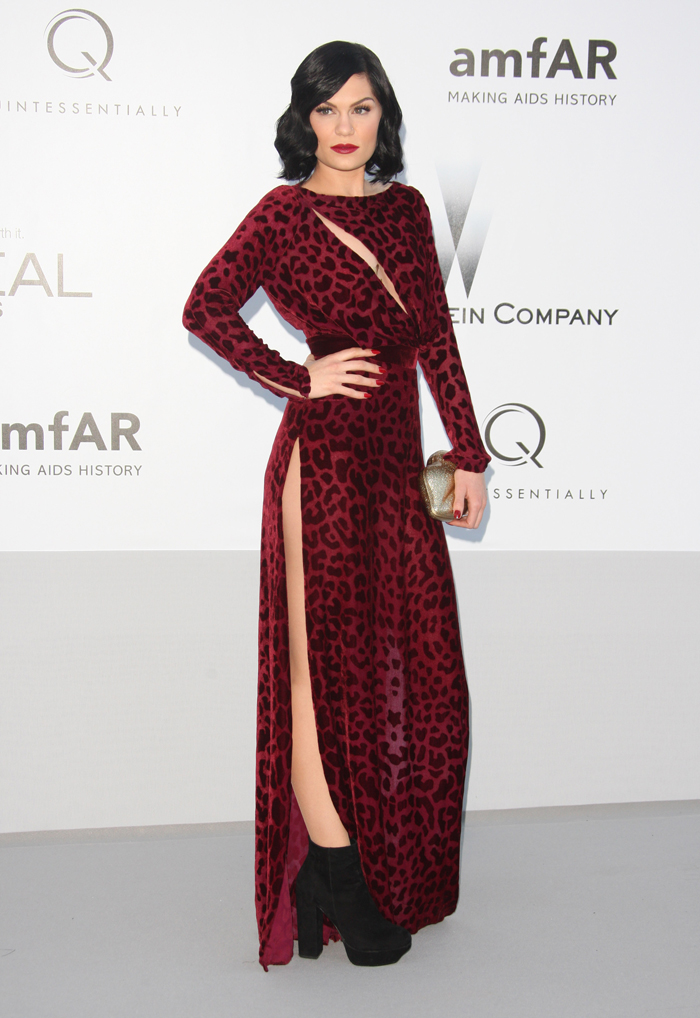 Jessie J wore a Louis Heal gown that I probably would have liked a lot more if it were a solid color instead of a leopard print. The asymmetrical slash across the top of the dress is only for effect because the underlying color doesn't match Jessie's skintone, and there's no cleavage shining through for all to enjoy. However, that slit all the way up the leg is the real deal because check out what happens when she walks! That was almost a booty flash. Jessie's black ankle booties are funky and fun too.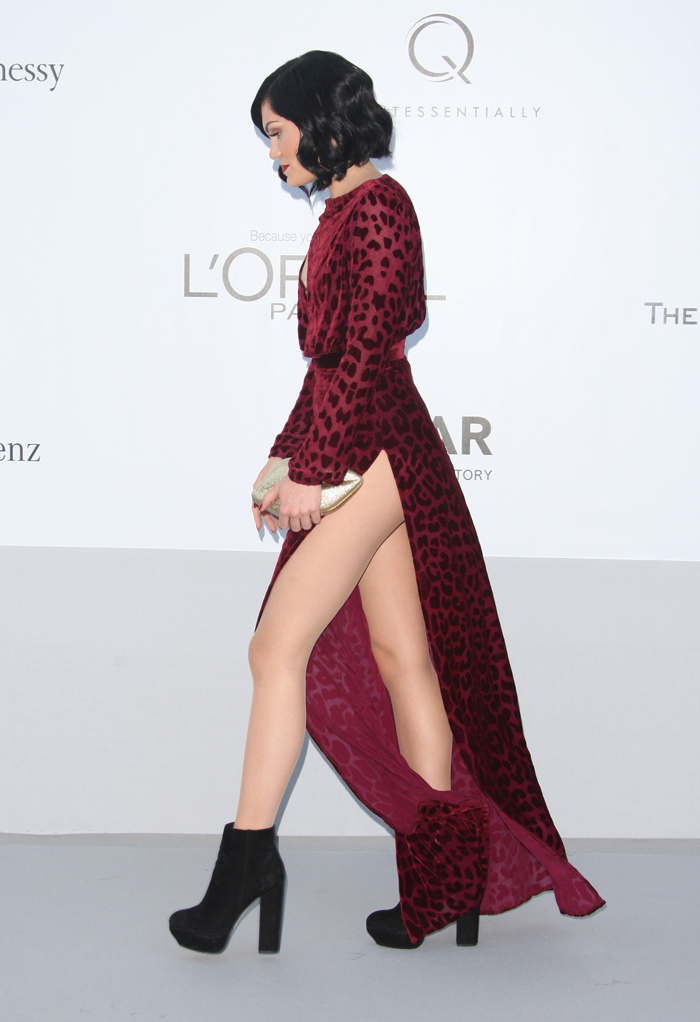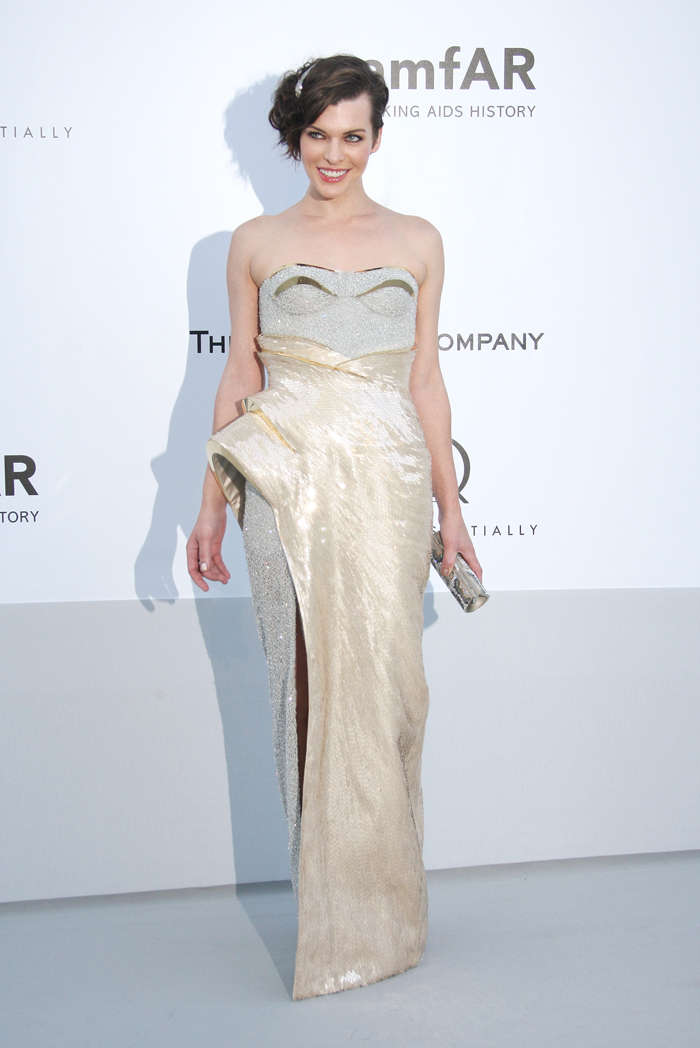 Milla Jovovich seems slightly improved from her other disastrous Cannes looks in this Atelier Versace gown. I like that she paired her accessories to match the grey-silver-gold metallic fabric of the dress, but the molded bustier cups are seriously freaking me out. The dress also looks rather uncomforable with a corset and boning effect, but sure, it's better than the rest of the stuff she's worn this week. Otherwise, Milla does seem really "off" at Cannes this year, and I'm wondering if she's possibly been replaced by one of the Alice clones from the Resident Evil movies. Either that or she's gotten some work done on her face, which would be a shame, but hopefully Milla learned something from her vaneer catastrophe and won't mess with her gorgeous face.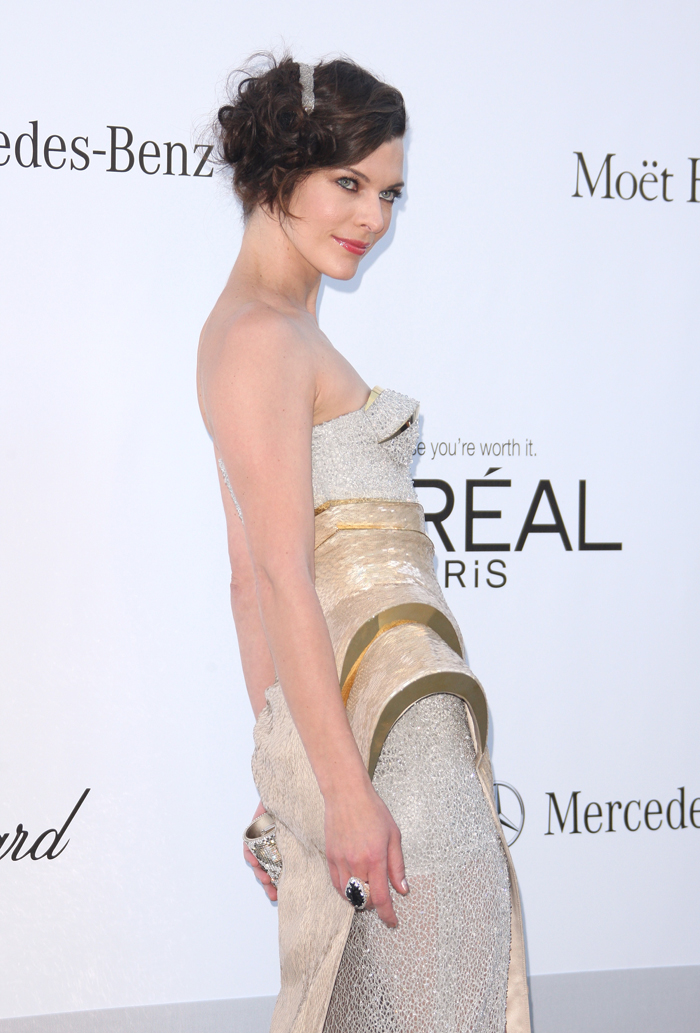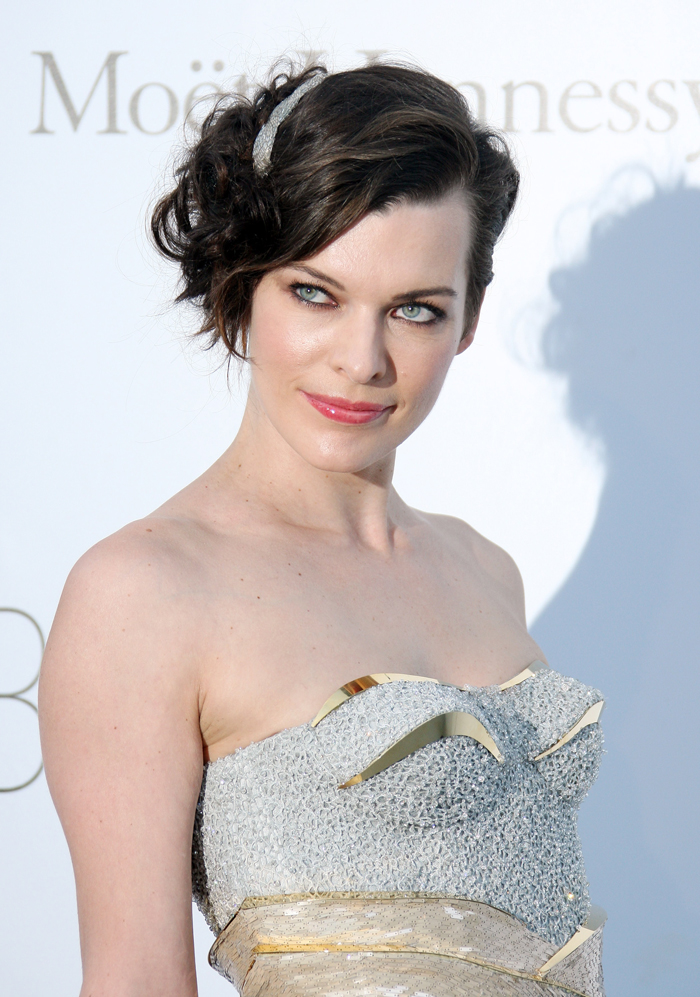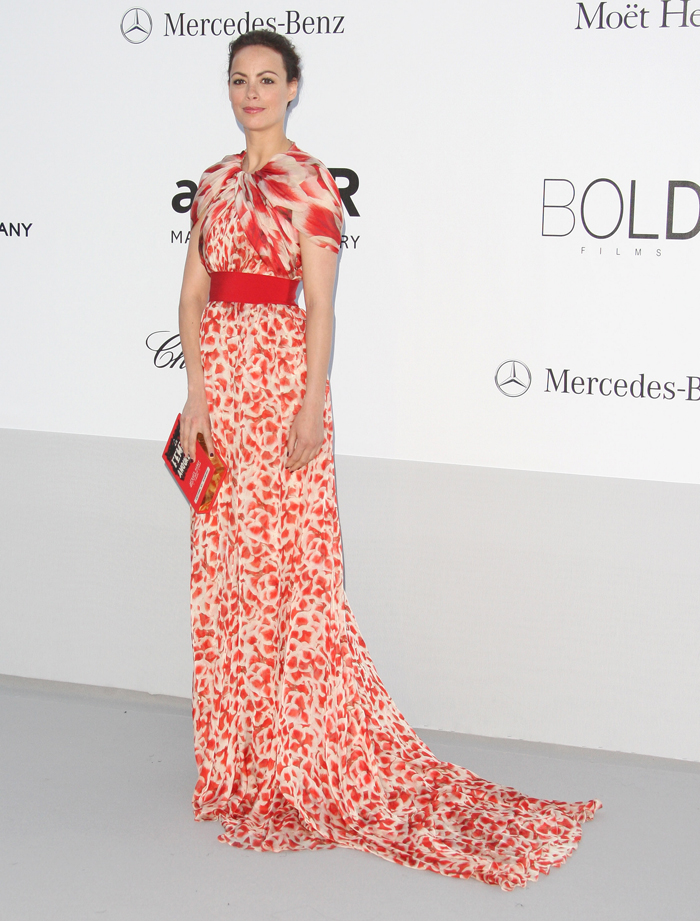 Berenice Bejo wore a Giambattista Valli couture gown with a weather-appropriate orange white print, and she carried one of the Olympia Le Tan "book" clutches. I am not in love with this dress at all, and I think the boring hair and makeup do it no favors either. Such a lackluster look from such a beautiful woman.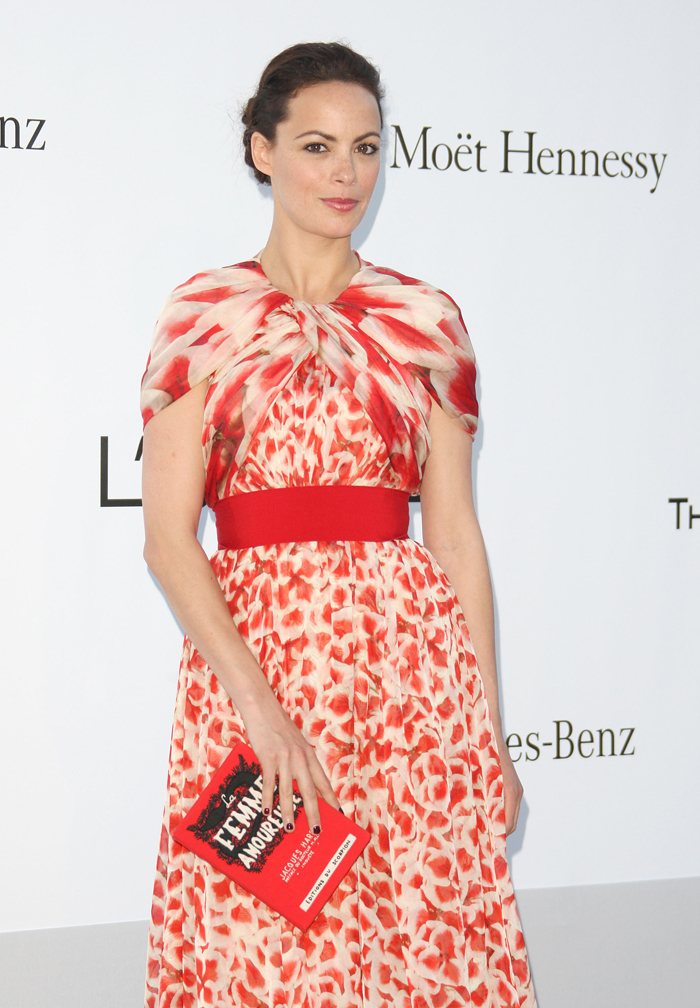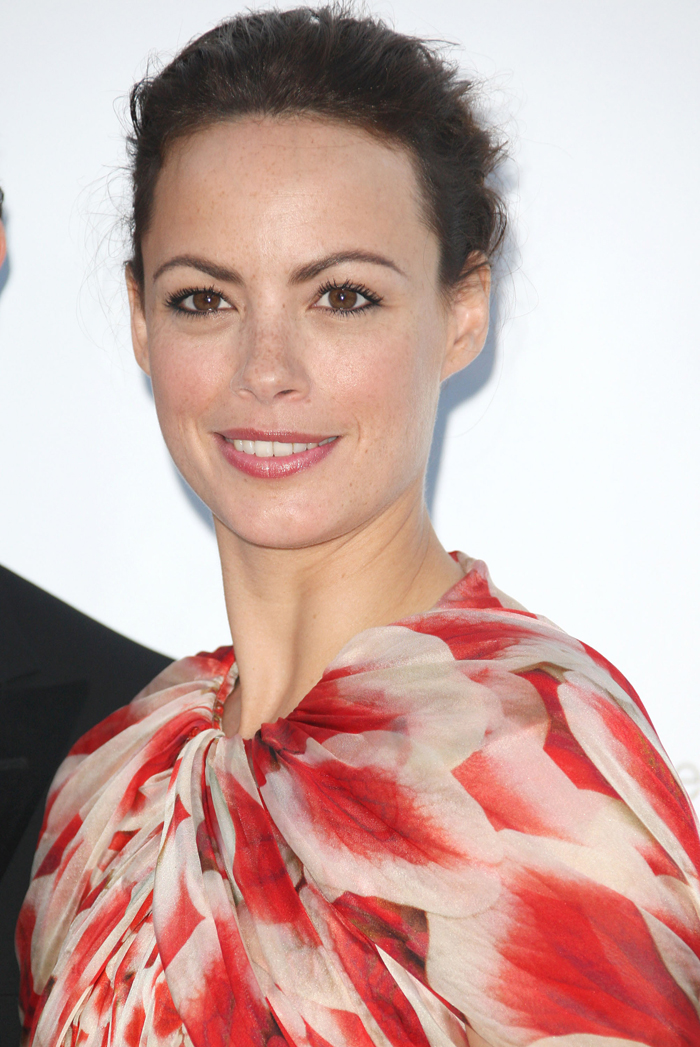 Photos courtesy of WENN