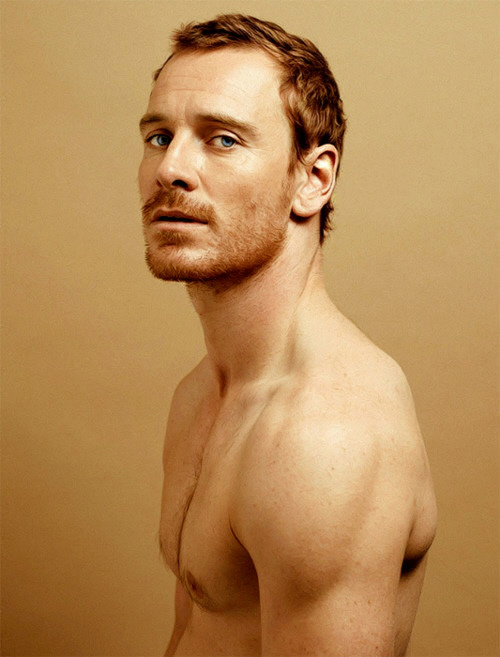 Mmm… and now for our weekly Fassbender post. I'm sort of surprised we don't have more Michael Fassbender news these days. Can a sister get some Prometheus interviews? How about a premiere? Anyway, there's a surprising amount of Fassy stuff to cover, so let's get to it. First, The Tonight Show got to air an exclusive clip from Prometheus – it's Charlize Theron's character choking the dong-bot David (Fassy). Here you go:

www.PrometheusForum.net by PrometheusForum
They're whispering so I didn't quite get it (I've watched it half a dozen times too), but is she basically threatening to find his control panel and SHUT IT DOWN?! Where is the control panel located on this particular dong-bot model? His… foot? Probably his foot. You can't put it somewhere "centrally located" because he would be rebooting constantly as you were trying to use your dong-bot for illicit purposes.
Speaking of Charlize needing a dong-bot, will this woman stop talking about the Fassdong? We get it, Charlize. You love hot Irishmen. Join the club, chica. In a new interview with MTV, Charlize gets asked about Fassy's dong again and whether it makes an appearance in Prometheus. Charlize jokes, "Oh my god. I don't think it was available… It was shooting the sequel for 'Shame' so we couldn't get it for 'Prometheus.' I had to see it, because it was gone, so it was on dailies from New York. It's a hitch penis. The penis attaches and works separately, it's a whole working entity." Girl. I KNOW. Believe me, I know. It's fun to talk about the Fassdong. But you seriously need to wait in line.
And finally, Fassy has a new interview with an Irish paper – you can read the full thing here. He talks about being a glorious and proud, natural ginger (the carpets match the drapes) and a lot about Ireland (some of which goes over my head, but I'll learn). You can read the full piece here, and here are some highlights:
On being ginger: "Yeah, I'm definitely happy to fly the flag for gingers," nods Michael Fassbender eagerly. "I'll take that." He is, it hardly needs to be said, quite far over on the auburn side of the spectrum. "Yes. It's quite dark. But I have a lot of ginger in my…" He pauses.

On the dong discussion: "It makes no sense. All the crazy things that people do in movies and it's that that gets all the attention."

More about the ginger: "I have a lot of ginger in my beard," continues Fassbender, with a rather more PG-friendly sentiment. "Weirdly, it's probably from my dad and the German side of the family more than anything else."

Coming home to Ireland: "But I do love getting home," he says. "Everybody there is really proud of me. And very supportive."

Music: "My family were very encouraging that way. My sister and I always played music. Every so often I want to pick up the tin whistle again. I wish I had kept it up a bit better." He also plays guitar and spent a good portion of his teens wanting to be Kirk Hammett from Metallica. "Slayer. Metallica. Megadeth. I was far more interested in those guys than I was in movies. All I wanted to do was play heavy metal."

Playing a robot (dong-bot): "Getting the physicality right was the way in," says Fassbender. "I had that funny, almost robotic walk of Greg Louganis, the diver, in mind. Because I remember that Olympics and all these years later his economy of movement is what I remember best. I watched David Bowie in The Man Who Fell to Earth and Dirk Bogarde in The Servant over and over. And I watched Peter O'Toole in Lawrence of Arabia almost everyday. I came to think of David as having a pride in his work that's something like vanity."

Not getting an Oscar nomination: "It did put me in a bad mood for the rest of the day," he admits. "There had been all this build up and then – oh – what the f–k? I wasn't overjoyed. By midday I felt better about it but I wouldn't say I had forgotten all about it either. It's my own fault. I got caught up in all the hype. It shouldn't matter. It doesn't really. But the ego was bit bruised in the aftermath."

His busy 2011: "I have been out hunting work. I have been out looking to do as much as I can. I had a great run of roles. You don't say 'No' to any of those things. You don't say 'No' to Cronenberg. You don't say 'No' to Steve. You grab and fight for those parts as they come along and you don't let go. But this year I am looking forward to taking things a bit easier."

He doesn't work on his body: "Yeah. That's it. That's my career plan," he deadpans. "I swear I'm not even trying. I don't go to the gym. I like running. And I've tried surfing. But that scene didn't really take off until after I had left Kerry. I went swimming when I went home at Christmas but it was freezing and I get a bit nervous in the sea. I'm a good swimmer but I'm not that good. But I'm never going home to work on my body." He smiles: "Unless it's for work."
[From The Irish Times]
God, I'm so glad he didn't end up with a music career. I would hate to have a crush on some Irish wanker in a heavy metal band. As for his body and how he's naturally beautiful (seriously, his body is amazing even beyond the Fassdong) – I don't know. I knew he was a runner, but I suspect he does do some weight training and stuff. He seems bigger (more built) in the past few years. Of course, part of that could be age too – he's losing that lean 20-something look and filling out, as many men do in their 30s. And as for the ginger… heavenly. He's all pale and ginger, all over. GAH.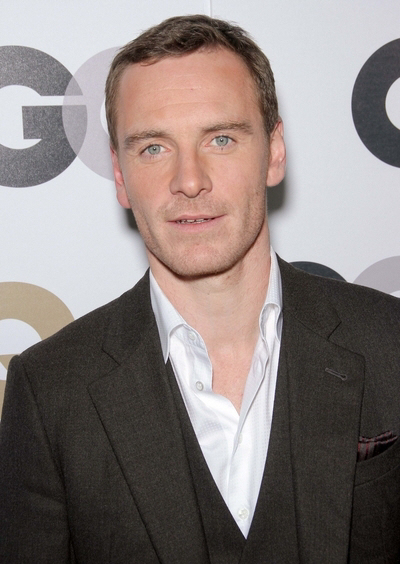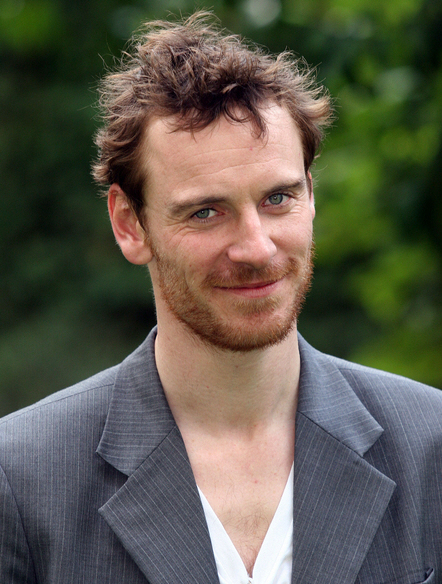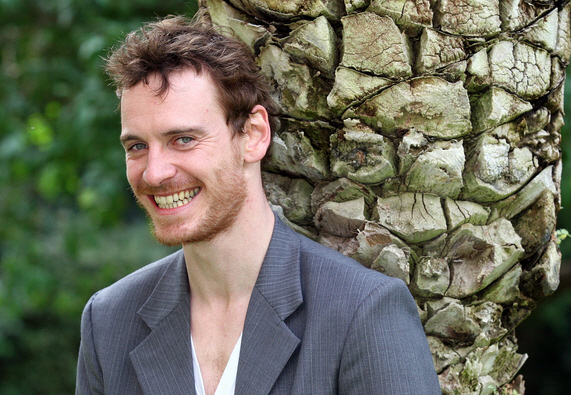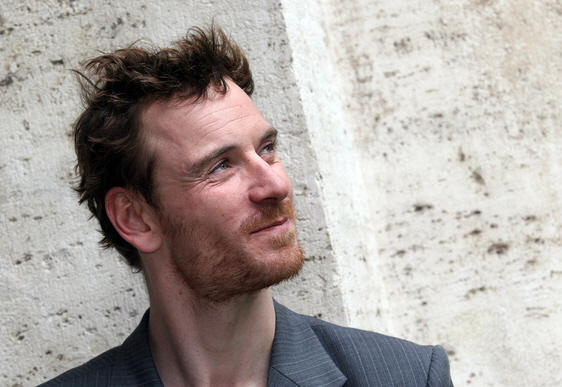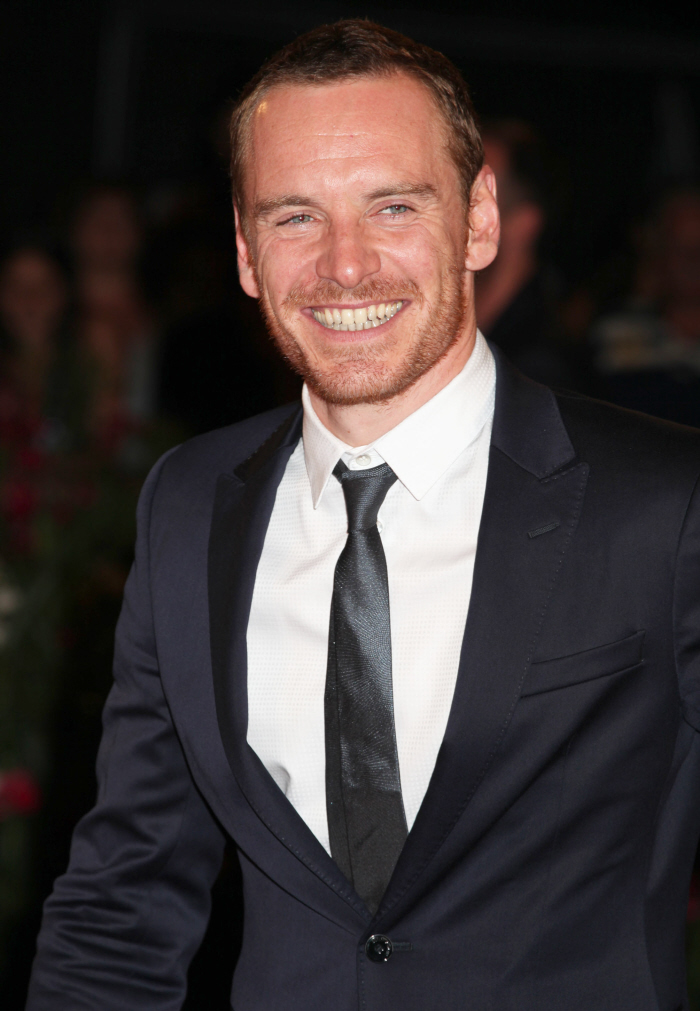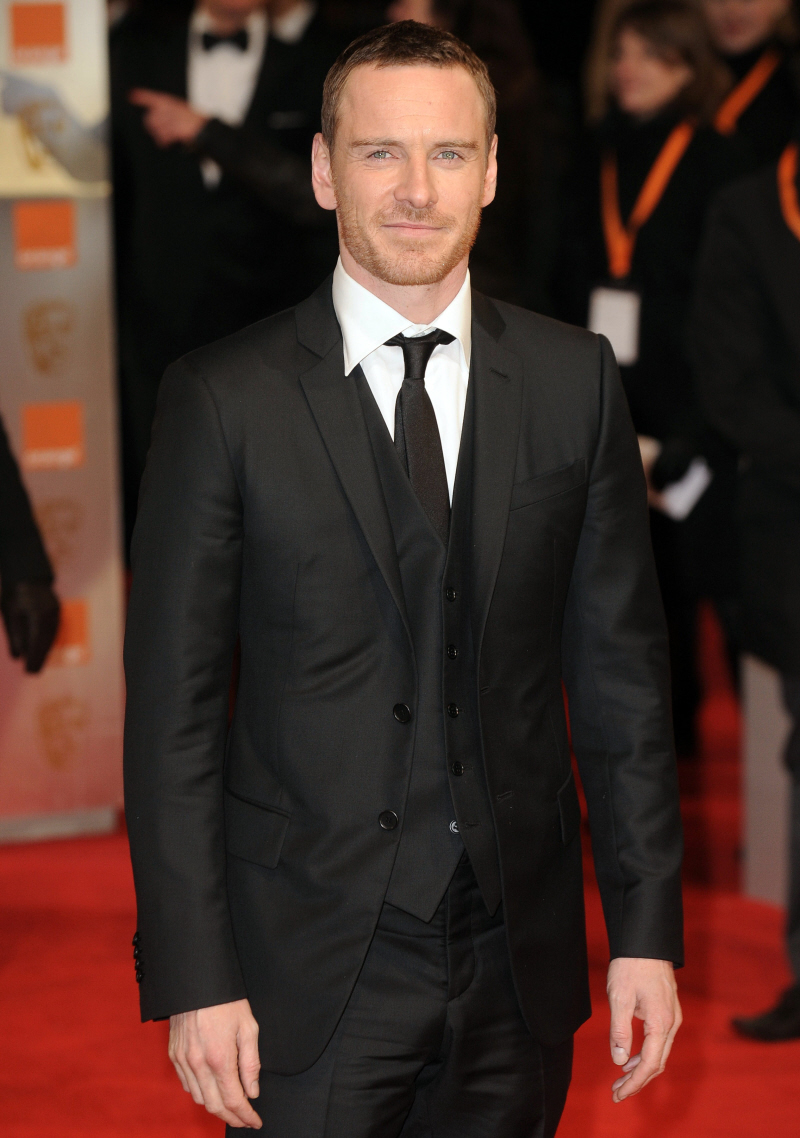 Photos courtesy of Fame/Flynet and PR Photos.