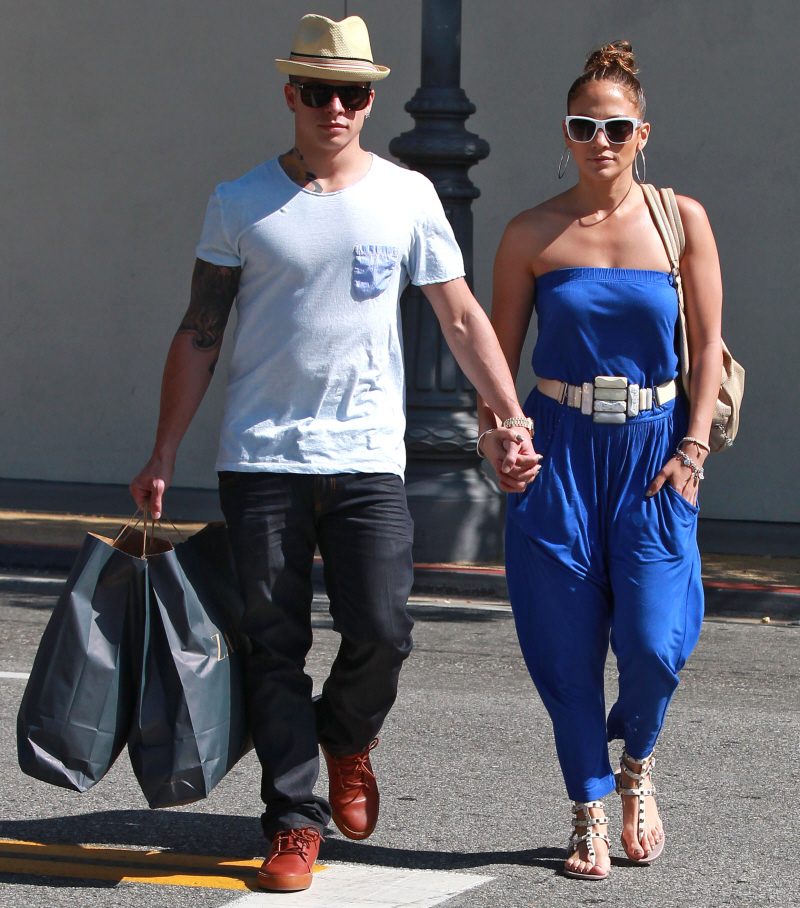 A week ago, everyone was all up in arms because it looked like Jennifer Lopez was going to leave American Idol high and dry after two successful seasons. Idol relaunched J.Lo's career, and my interpretation of the situation was A) J.Lo was rude to leave Idol especially if producers really wanted her back and B) Casper Smart was probably involved in Jennifer's decision. Well, Jennifer ended up pulling back a little publicly, and saying that she hadn't really made up her mind as to whether she would return. But In Touch Weekly now says it's a done deal – Jennifer is leaving, and Casper is behind it. And Jennifer's advisors are pissed off.
In Touch Weekly has learned that in an effort to keep 25-year-old Casper Smart happy, Jennifer Lopez is about to undo the smartest career decision she ever made – and give up her job as an American Idol judge.

Jealous of all the time she was spending away from home – and with cute Idols like Phillip Phillips – Casper urged her to quit the plum gig and focus on their relationship instead. And remarkably, J.Lo is listening. Although Jennifer tweeted on may 17 that she hadn't "decided what I am doing next year," sources tell In Touch that the star has already informed Idol brass that she won't be coming back next season.

"Casper would love it she would just chill out and travel with him," explains a friend, adding that as ambitious as she is, J.Lo has also been overwhelmed – and he picked up on that. "She had her relationsip, music, movies, Idol and being a good mom," the friend shares. "She loved being on Idol, but something had to give, so she took Casper's advice."

J.Lo's closest advisers wish she hadn't. most recall her career was in a lull before her Idol-inspired comeback.

"If anything should go, it should be Casper," huffs the friend, who marvels at the increasingly important role Smart is playing in Jennifer's life. "Everyone is annoyed that Jennifer is taking business advice from Casper."

Jennifer's friends worry that Jennifer has fallen too hard, too fast for Casper, and she barely knows him. An insider observes, "She's a fool for love."
[From In Touch Weekly, print edition]
I love "If anything should go, it should be Casper." If only. If only Jennifer would do a cold, hard appraisal of her life, professional and personal, and decide to cut out the dead weight. Unfortunately, as I'm beginning to realize, Jennifer is kind of an idiot. She's not just dumb in love – her love idiocy extends to her professional world because she keeps promoting her boy-toy and making him part of her industry. And now they're going to do a reality show together too – so Jennifer totally has time to do a reality show with Casper, but not enough time for Idol, which pays her millions of dollars a year and relaunched her career.
The Enquirer also has a Jennifer story – this one all about how Jennifer and her mother Guadalupe are fighting over how to raise J.Lo's twins. Lupe wants the twins to stay home in LA while Jennifer tours over the summer, but Jennifer wants to bring the twins (plus nannies) on tour with her. Marc Anthony agrees with Lupe, and it's raising a lot of custodial issues (because Jennifer will have to take the kids out of state). Blah – it's a boring story. Suffice to say, sources claim "Jennifer always wins out in the end" so the babies are going on tour, I'm sure.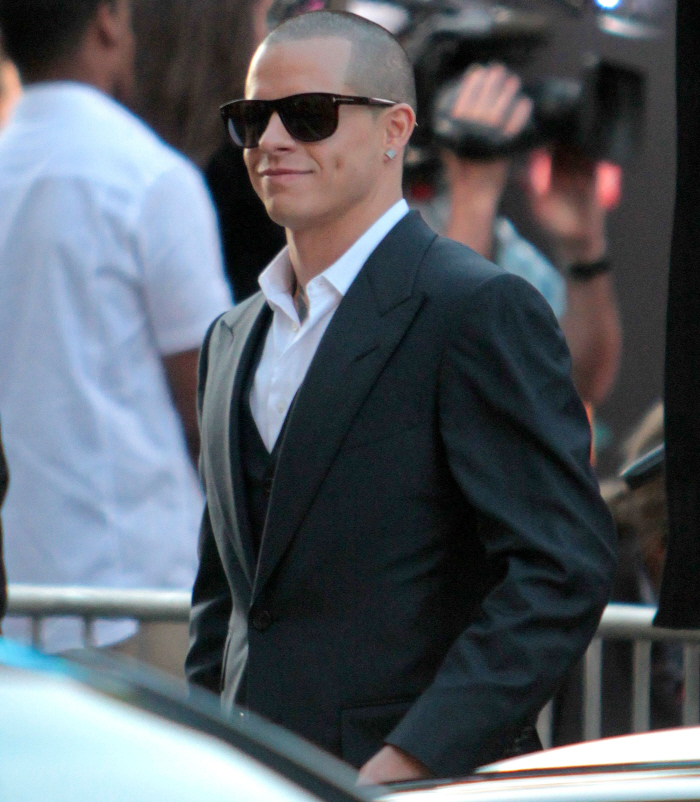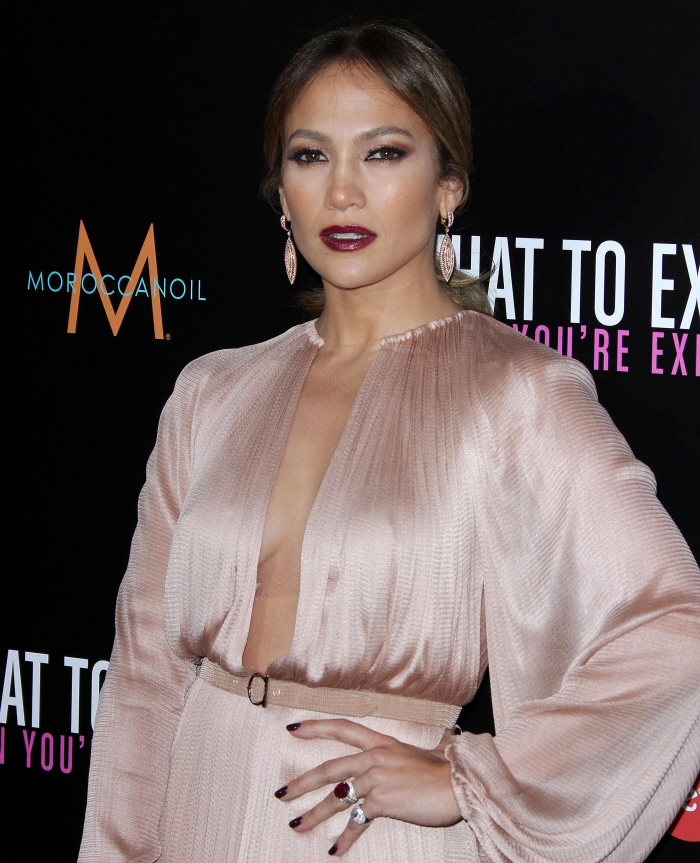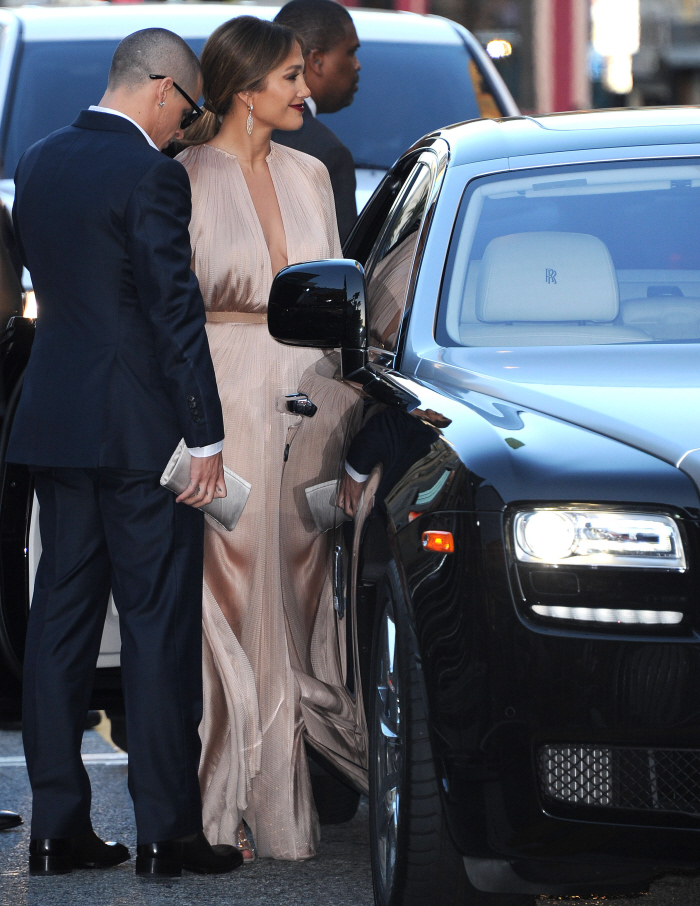 Photos courtesy of Fame/Flynet and WENN.