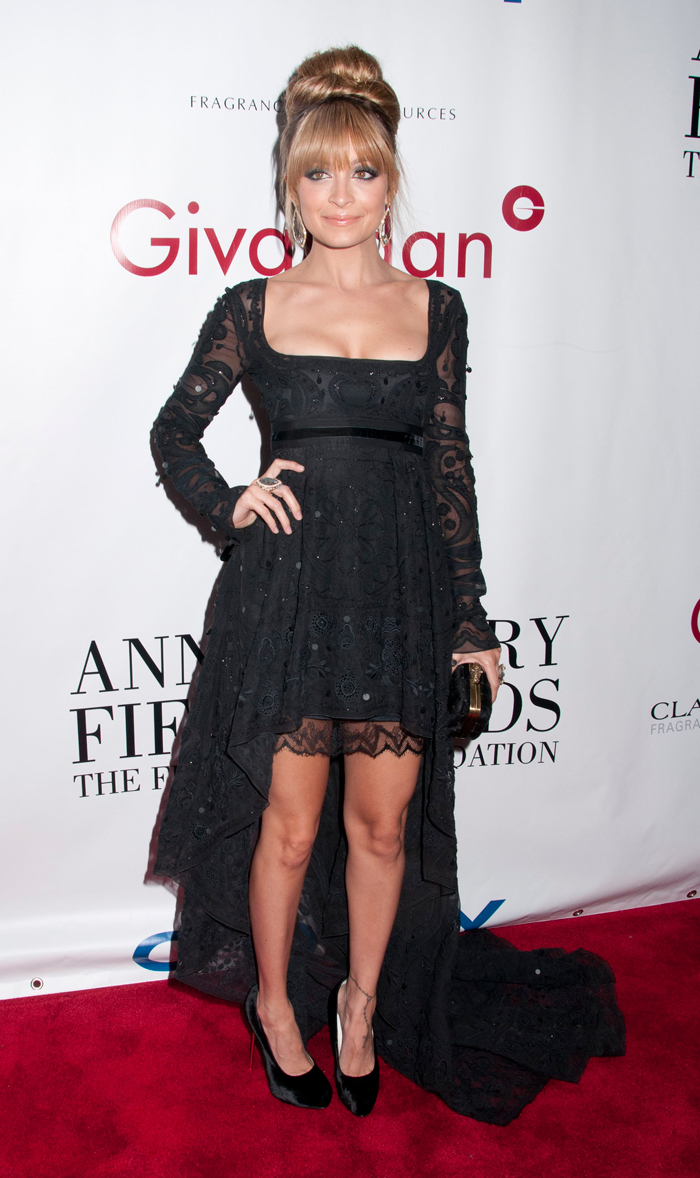 Here's a cute photo of Nicole Richie on 5/12 at the Fifi Awards in New York City, and as usual, she attended the event all by her lonesome. Of course, this time there's a valid excuse for husband Joel Madden's absence, for he's been busy shooting the Australian version of "The Voice." Yet his presence down under has allegedly been a source of potential marital conflict as well, and there's a story in this week's issue of Star that alludes to trouble forecasted in another Star story from early January, which stated that Nicole was quite frustrated because Joel never takes care of their kids, and she was starting to feel like a single parent. Now that Joel is working on a separate continent, Star maintains that the marital tension has only grown worse, and now Nicole has apparently flown to Australia as well to help curb Joel's "errative behavior" on the set. This combination of factors sounds like a total mess:
Nicole Richie to the rescue! The busy mom of two and "Fashion Star" mentor rushed to husband Joel Madden's side, according to an insider, after learning of his erratic behavior while judging the Australian version of "The Voice."

Signs of trouble were esspecially clear on May 14, when his bizarre antics forced the show's reps to deny that he was intoxicated. In addition to making inappropriate comments to performers, "Joel was waving his hands around and looking wild-eyed," says the insider. "The network claimed he was just nervous, but this is a rock star who's used to playing in front of thousands of fans."

Now Nicole is working hard to keep her mate in line by scheduling plenty of outings with daughter Harlow, 4, and son Sparrow, 2. "Joel swings between acting like a single man and partying without Nicole to wanting her beside him all the time," another source tells Star. It's like she has three kids."
[From Star, print edition, June 4, 2012]
On one hand, it makes sense that Joel could be nervous with impromptu dialogue for the program if he's only used to playing a well-rehearsed set, but it still sounds like the network's publicists are just making excuses for him. Whatever the case, being drunk at work and wanting to party without his wife are neither signs of a decent employee nor a happily married man, respectively speaking. If this story is true, then Nicole would have good reason to be irritated with Joel, and it's not fair if she really does feel like she has three children instead of two kids and a husband.
Here's a photo of Joel in Beverly Hills on 3/12 with purple and blue stripes in his hair. What a rock star.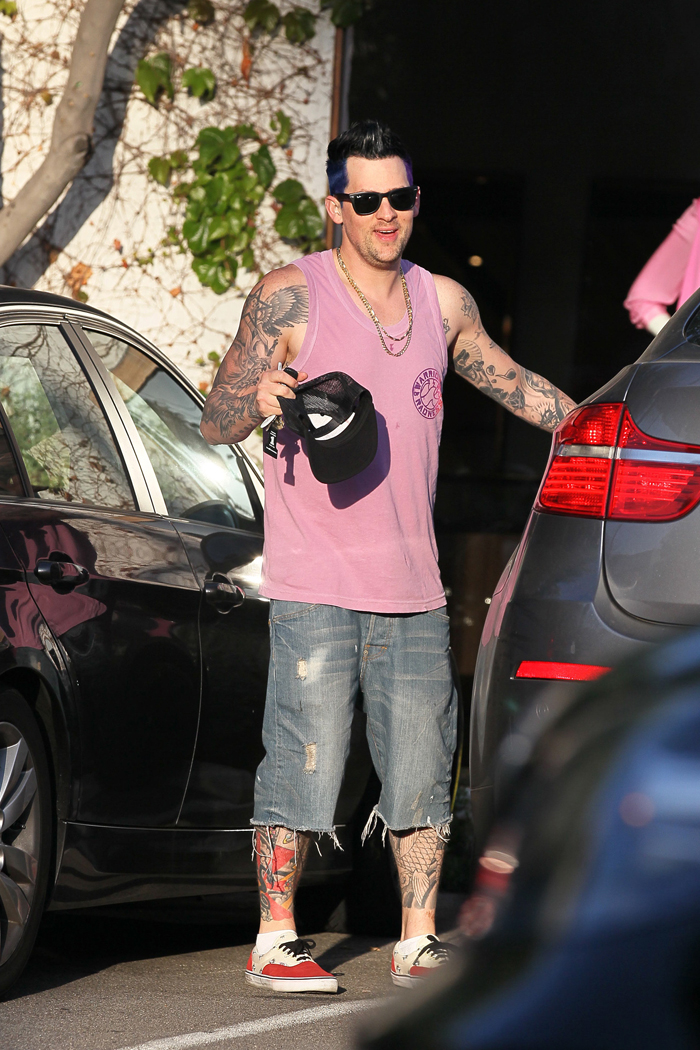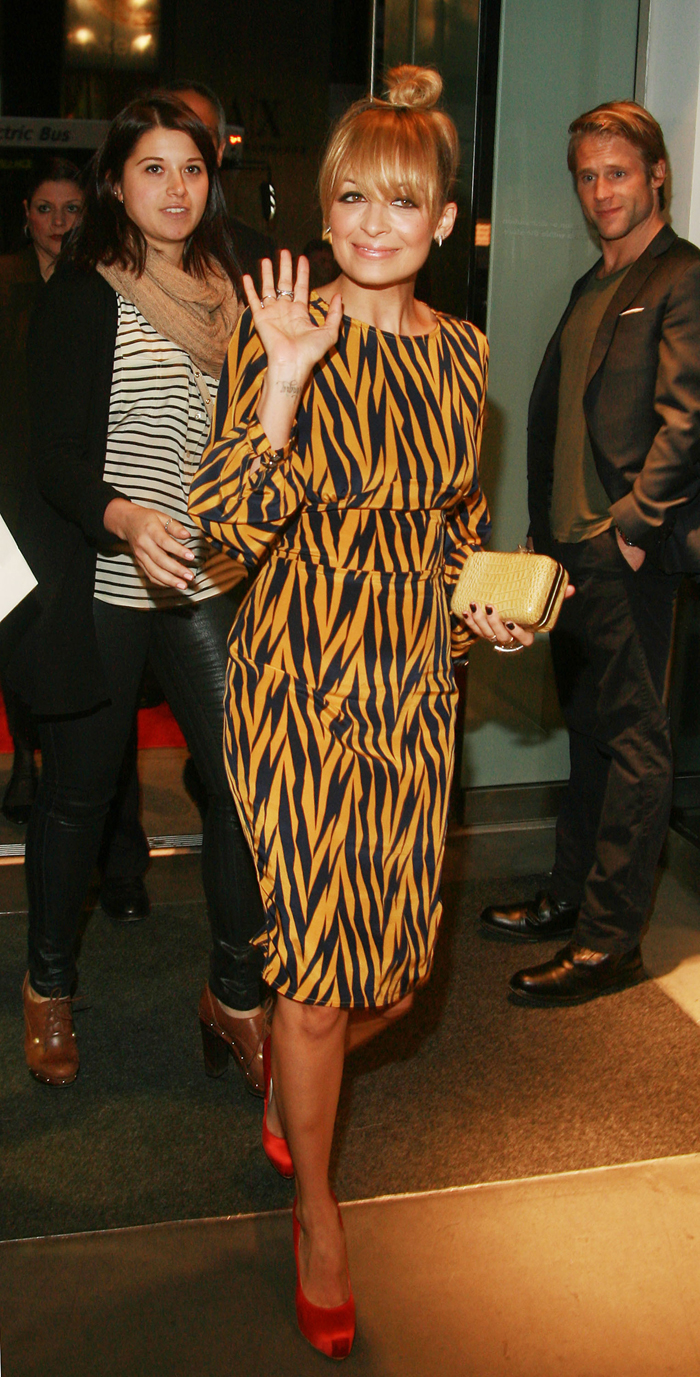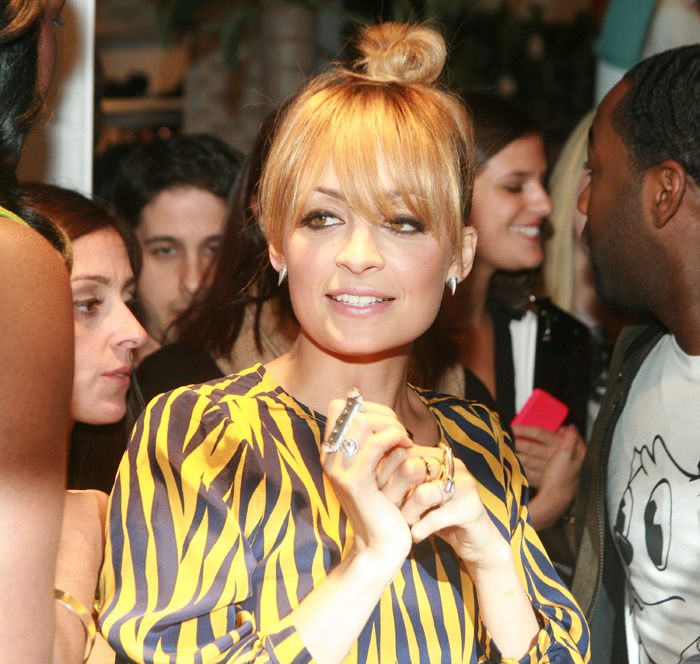 Photos courtesy of WENN