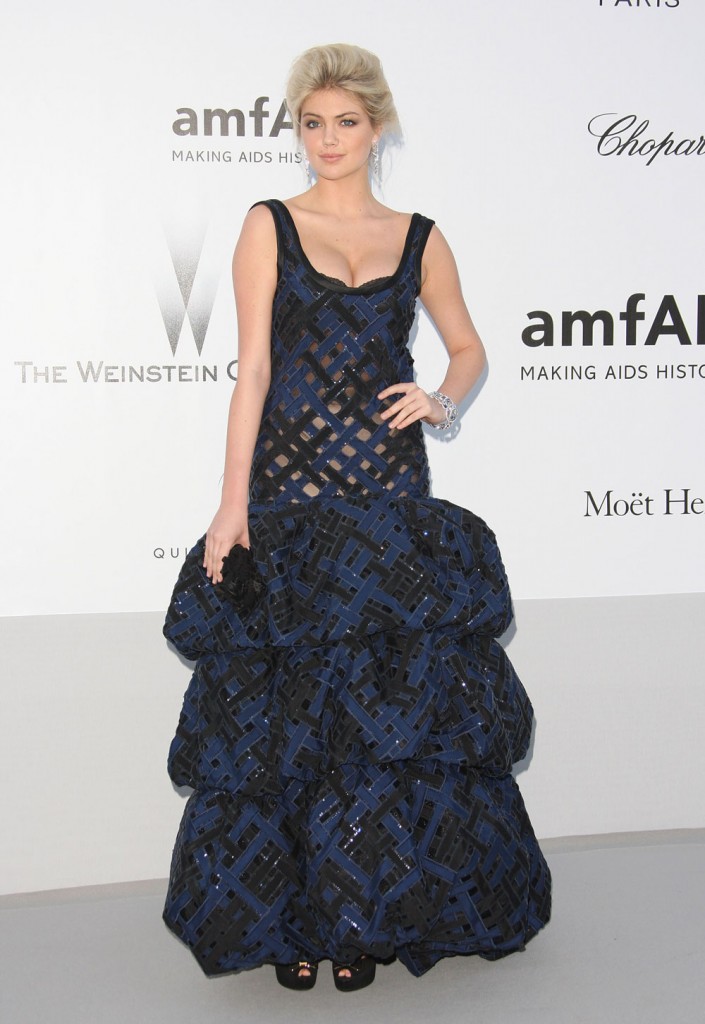 When I think about Kate Upton, I have to remind myself that she's just 19 years old. I keep assuming that she's in her mid 20s like most of the other bikini and lingerie models on the scene. Along with being very young, she's used to wearing next to nothing for her job all day. She's modeling bikinis, not clothes. Still, I've been astonished at how poorly dressed and styled she's been on the red carpet. This is a woman with a figure to die for and gorgeous face. It doesn't take much to make her look like a million bucks.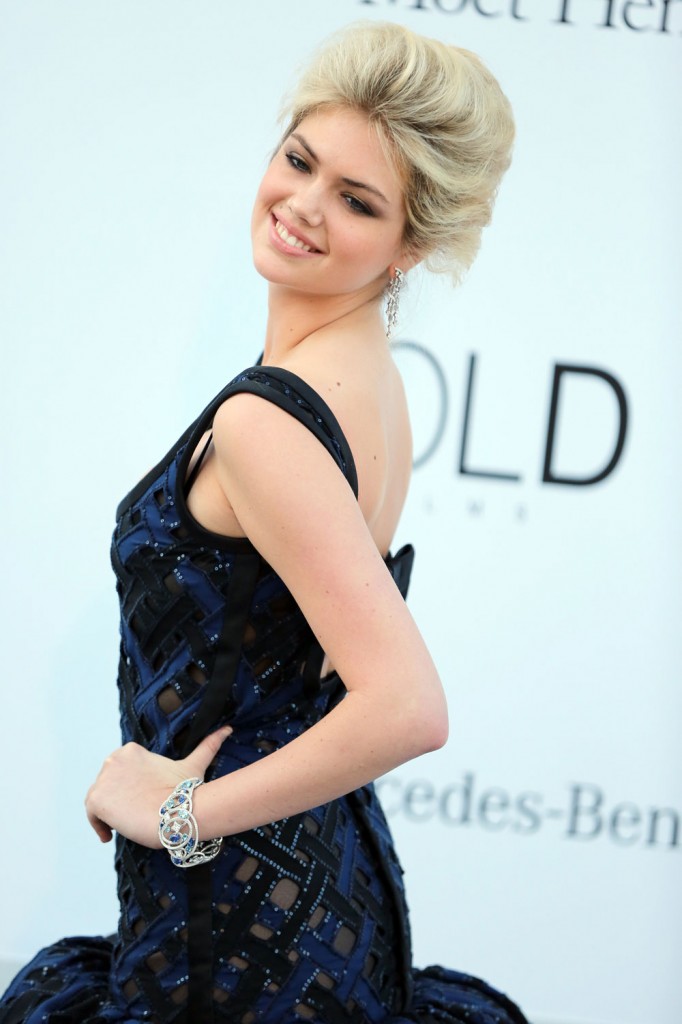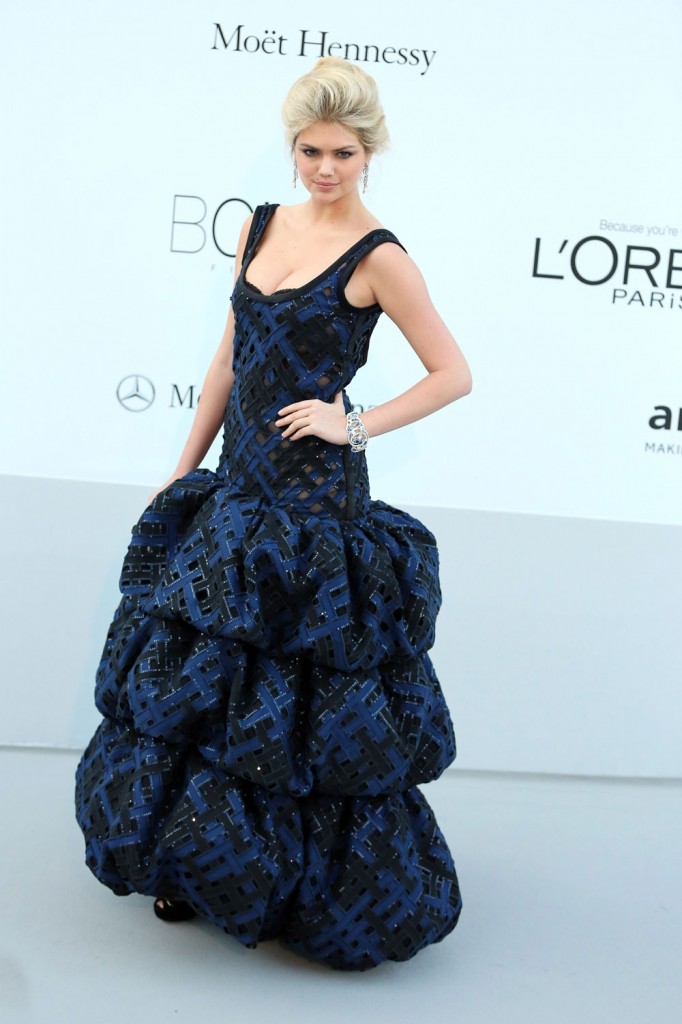 So here she is at the amfAR gala in tiered puffy Louis Vuitton with a black and blue ribbon criss-cross pattern. Um, I think I can see through the bottom part of the bodice to her foundation garments. Her bra is also peeping out of the top. Plus she's paired it with very puffy hairstyle that seems to mirror the unwieldy skirt. You know what this reminds me of? One of those crochet toilet paper covers from the 70s. It's just so bad. Even her shoes are unflattering. Get it together, girl.
Paris Hilton was also there for some reason, trying to work a long white gown with a see through side panel and a diamond pattern along the front. In some of these photos, I see some humor, gratitude and humility in Paris' eyes. It's like she knows she's no longer hot sh*t and is glad she's at a big event and getting her photo taken. I like this side of her a lot.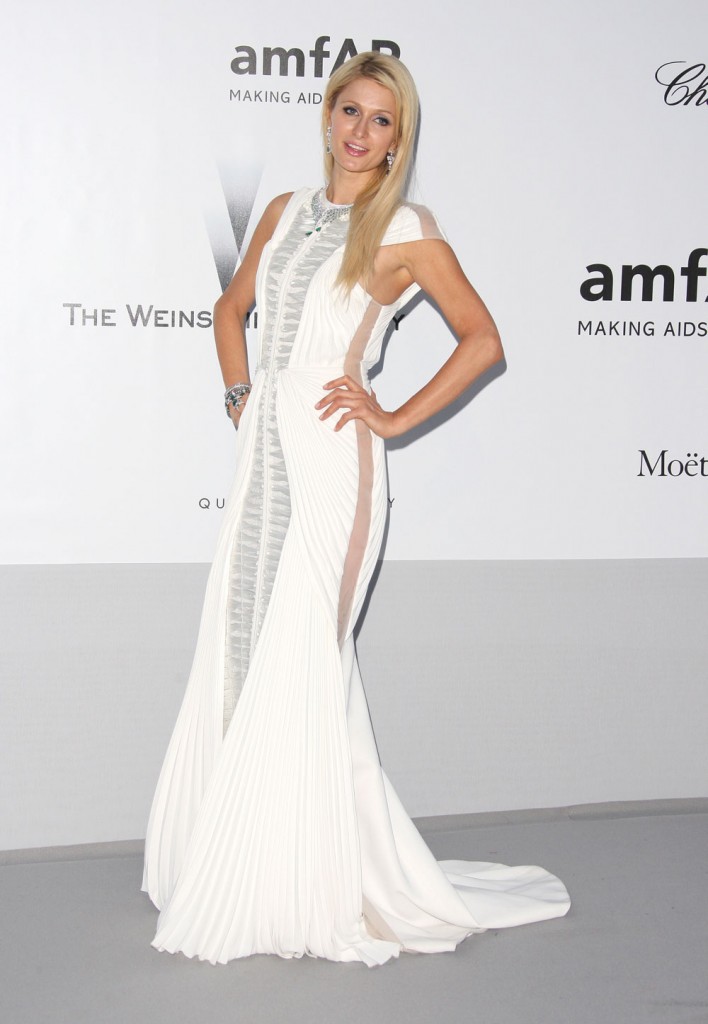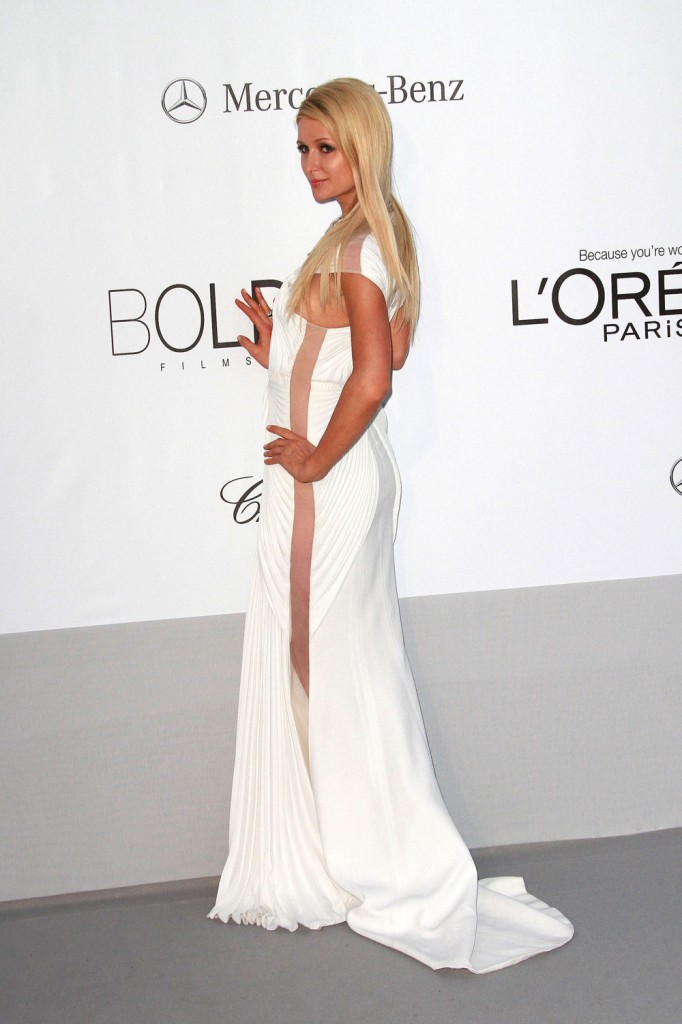 Then she falls back on her signature squinty haughty look and I see the same old Paris. Paris has overaccessorized with diamond and emerald earrings, a bracelet and a necklace. She should have gone with less jewelry.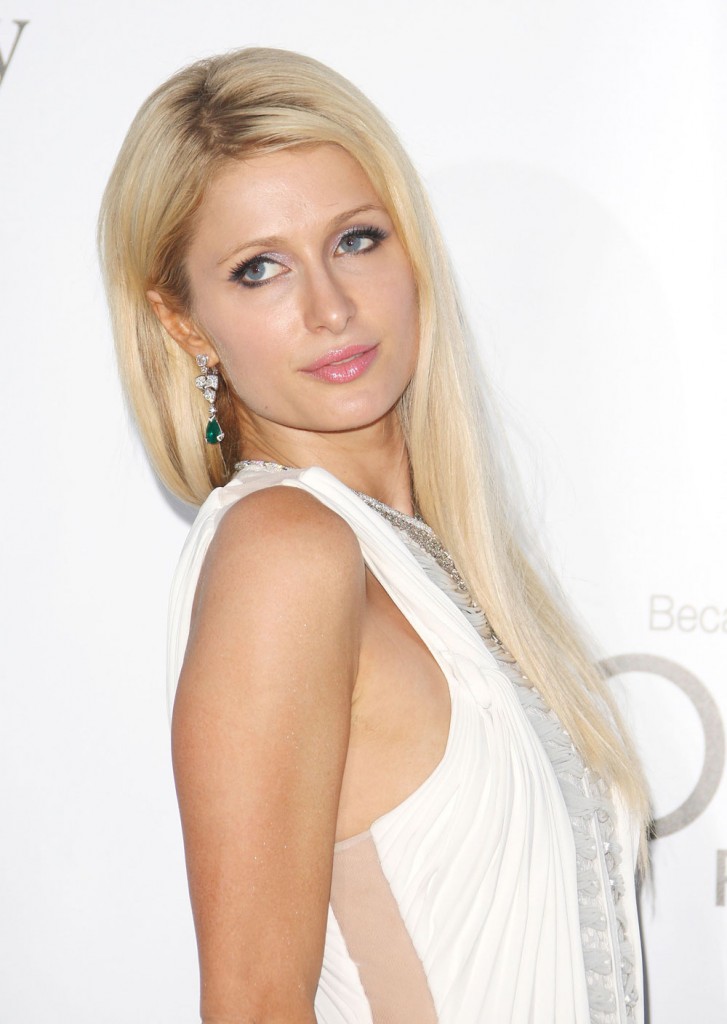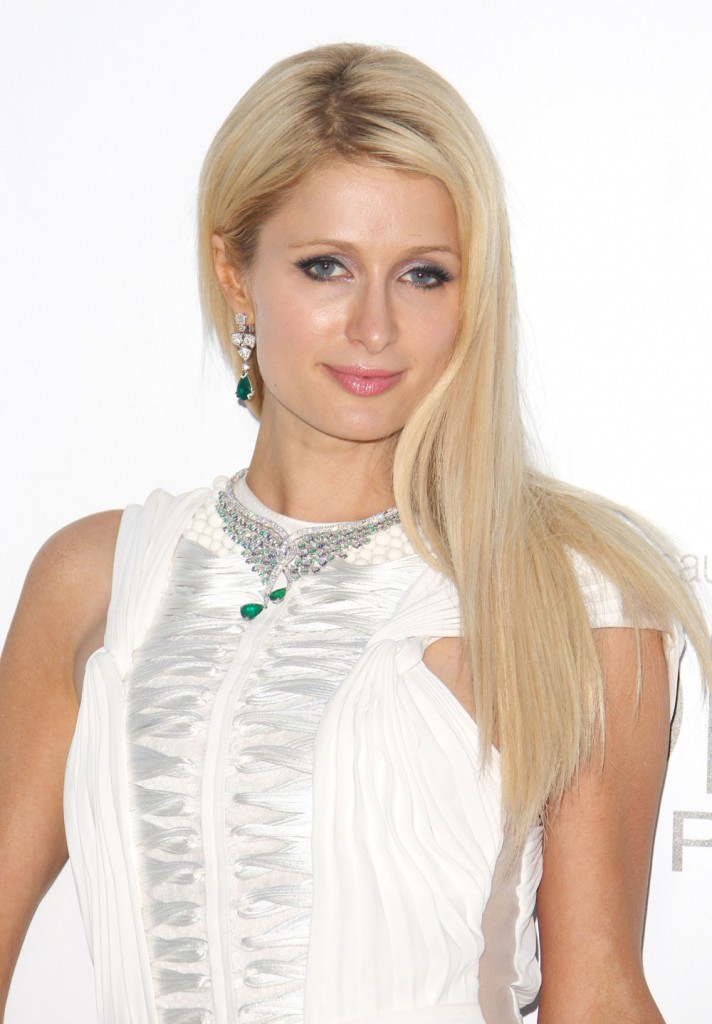 On Paris' level we have British Formula One Heiress Tamara Ecclestone in a ridiculous tiny lace and rhinestone mullet dress. Look at the way the trail ruffles up at the waistline. The top is partially see-through and I think I see her nip. To top it off she wore her giant fake hair on the side, and paired the look with gladiator heels. If you're not familiar with who this is, Tamara is the sister of Petra Ecclestone, who just bought Candy Spelling's massive home. Tamara has a home in West London worth $70 million, and is a fameho in her own right.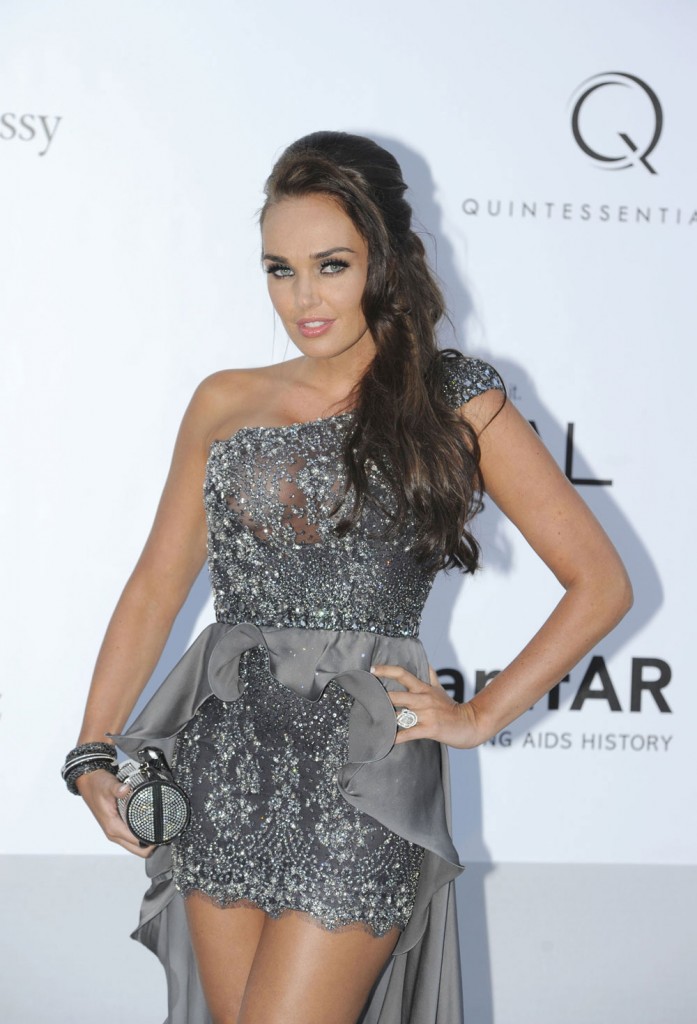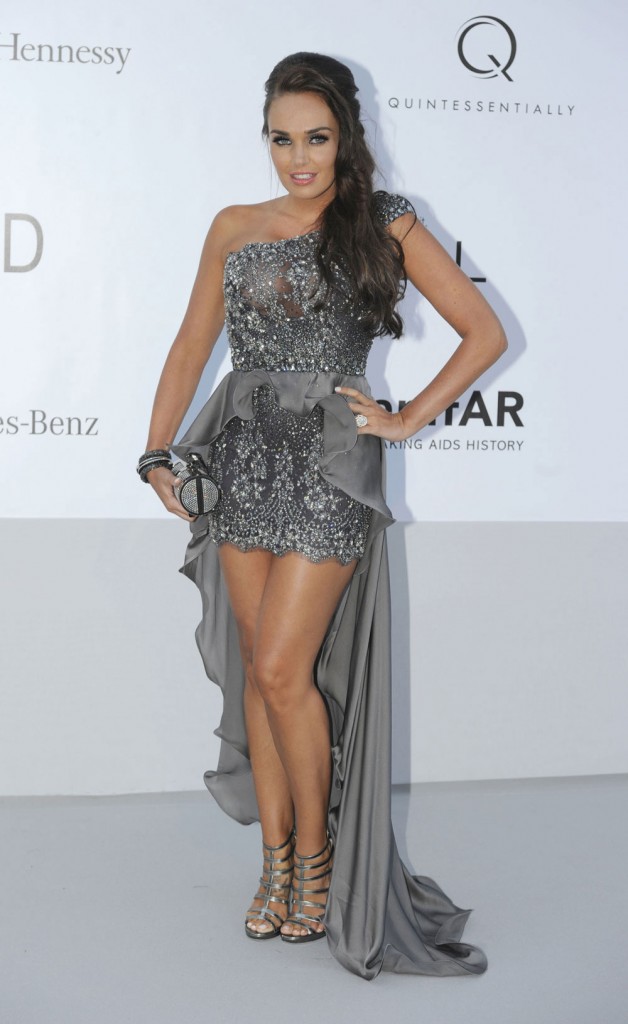 As a palette cleanser, let's just have some Rodrigo Santoro. I'm usually not into scruffy guys, but he does it for me so much.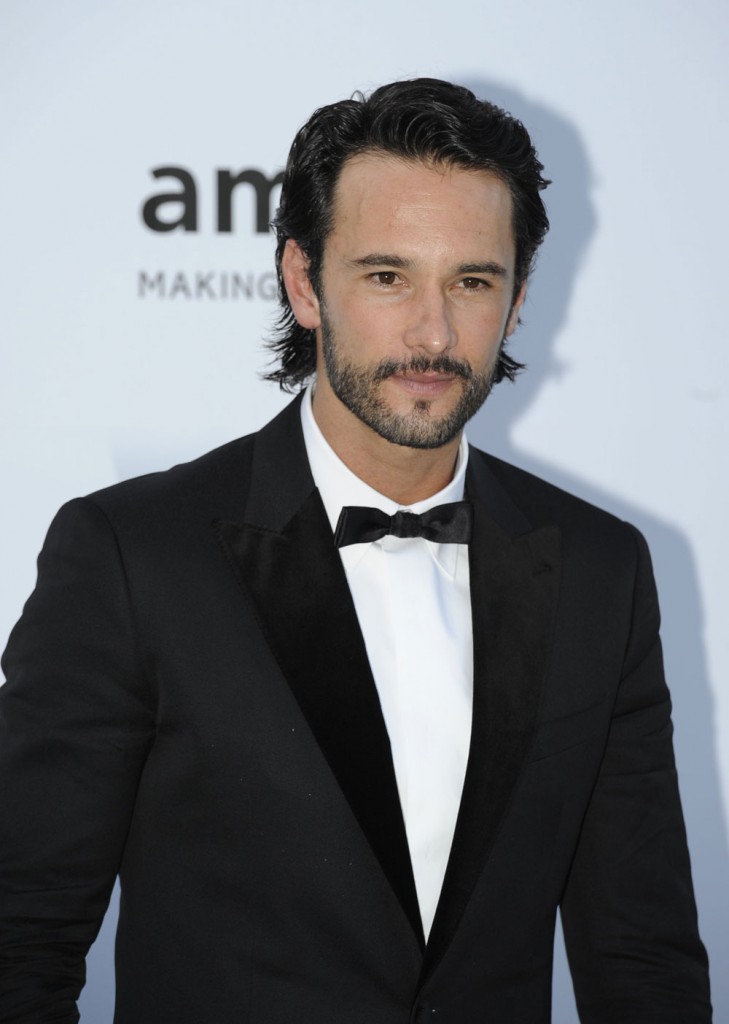 Imagine this face peeping out the bathroom door, telling you he's ready to go out. *sigh*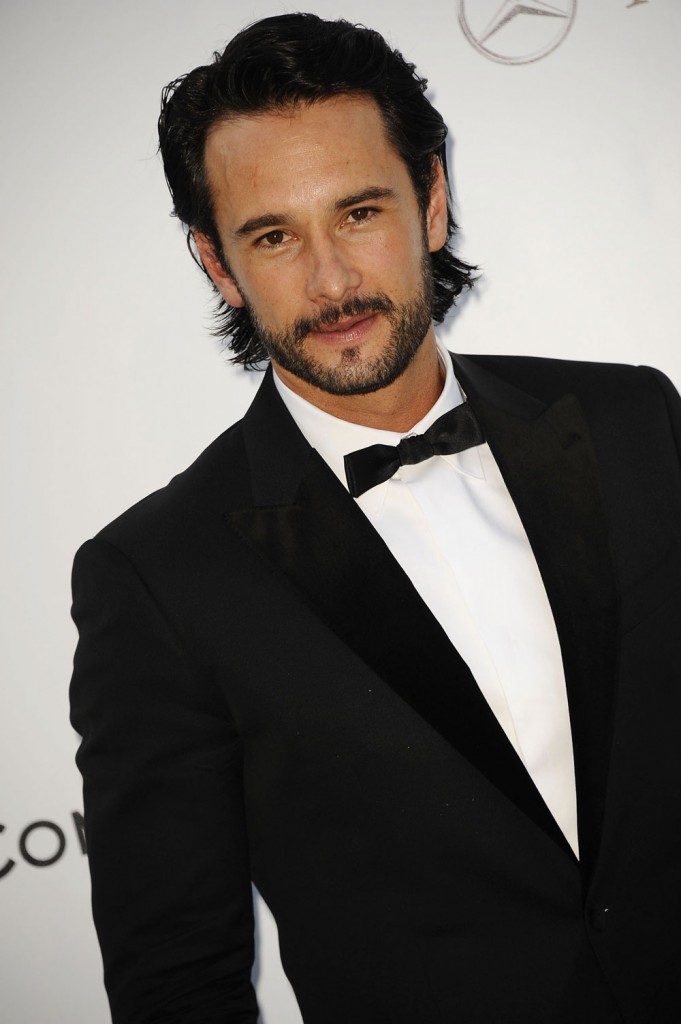 photo credit: WENN.com and FameFlynet