Tamara Ecclestone's incredible shoe collection: impressive or disgusting?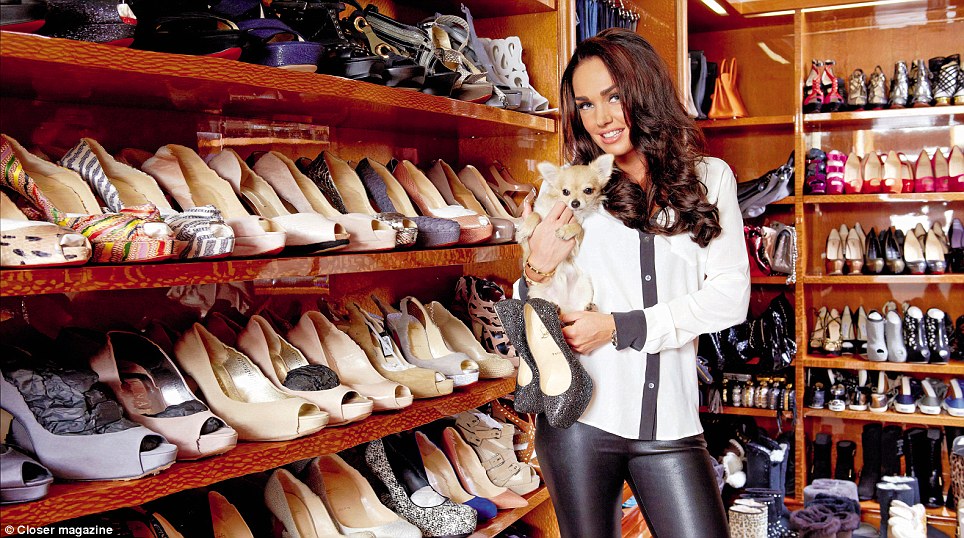 The Ecclestone sisters are like The Kardashians and The Hiltons on steroids with an accent. They're richer than both families put together and they have much more real estate, accessories and toys. They'll tell you about it too. The last we heard from Tamara Ecclestone she was posing nude with one million pounds in real cash for that creep of a photographer, Tyler Shields. Tamara, 27, is one of the heiresses to the Formula One fortune and she has a reality show and home in West London worth $70 million dollars. Her sister Petra just bought Candy Spelling's mansion, the largest in L.A. county, for $85 million. Petra defended her purchase, saying "I help as much as I can but at the end of the day, however much the house has costed, that's not going to kind of I dunno, like change the world I don't think." She doesn't seem to grasp that she could have built and fed an entire village for that money easily. Plus Petra's wedding just cost around $65 million. It's clear that Tamara has a similar approach when it comes to spending. In a new interview with British Closer Magazine, she shows off her shoe, bag and clothing collection, most of which she'll only wear once. It's worth well over six figures.
Petra Ecclestone became known this summer as the world's richest bride. But her older sister Tamara is no slouch in the luxury department, either — particularly when it comes to shoes.

Tamara, 27, a TV personality in Britain and the daughter of Formula One billionaire Bernie Ecclestone, opened her shoe closet to Closer magazine to reveal 100 pairs of Christian Louboutin heels, 15 pairs of Ugg boots, 20 pairs of sneakers ("though I never work out," she tells the magazine) and a handful of Ginas and Jimmy Choos.

The value of her shoes alone? Easily $100,000, the Daily Mail estimates.

Her shoes and clothes take up the entire spare bedroom of Ecclestone's apartment in London's chic Chelsea district. She also owns loads of designer bags and dresses, and admits that she "usually only wears clothes once." The Closer staff believes her entire wardrobe to be worth around one million British pounds.

"My mum's horrified by the amount I spend on clothes," the socialite shares. But she's determined to change her ways. "People think I'm a spoiled rich girl, but I want to demonstrate that I'm more than just the daughter of someone famous." For more with Eccelstone, pick up the latest issue of Closer, on British newsstands now.
[From People]
I'm so torn on this story because I love bags and shoes. I try to work within my budget but I do own bags and shoes worth over $200 a piece. Just a scant few mind you, but they're there. If I had this kind of sick money, I might end up with a gorgeous closet too. I like to think that I'd get over this superficial crap quickly and do something worthy with my time, though. That's probably completely inaccurate considering that I gossip for a living. Still, this chick wants to show that she's "more than just the daughter of someone famous" and isn't "spoilt," as I've heard her sister pronounce it. The way to do that is not to show off her designer clothes and do a reality show. Maybe she should go easier on the makeup too. What is with this trend of spackling it on?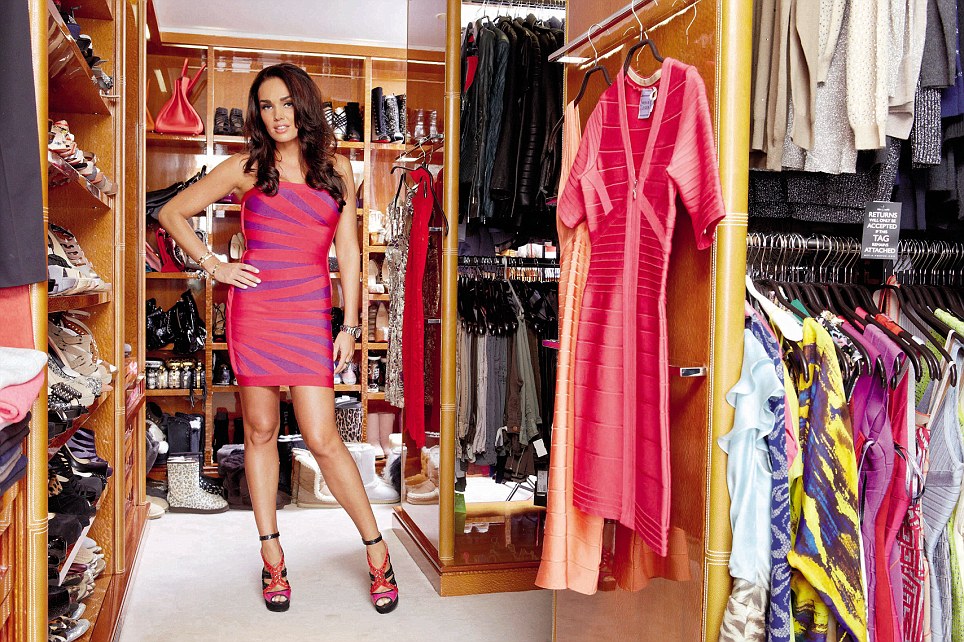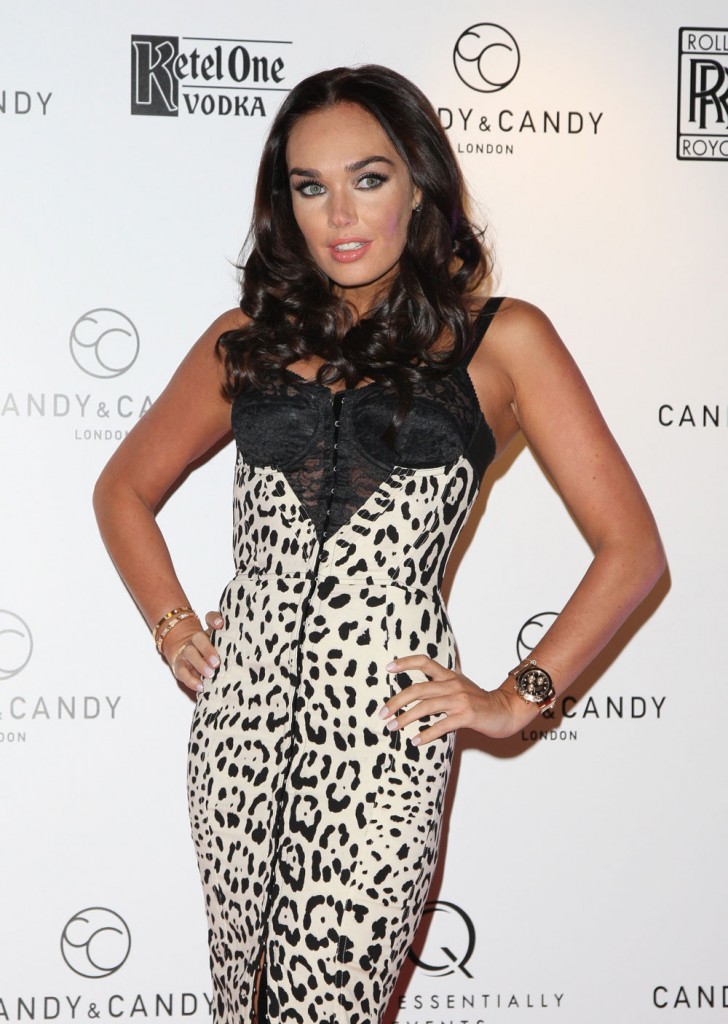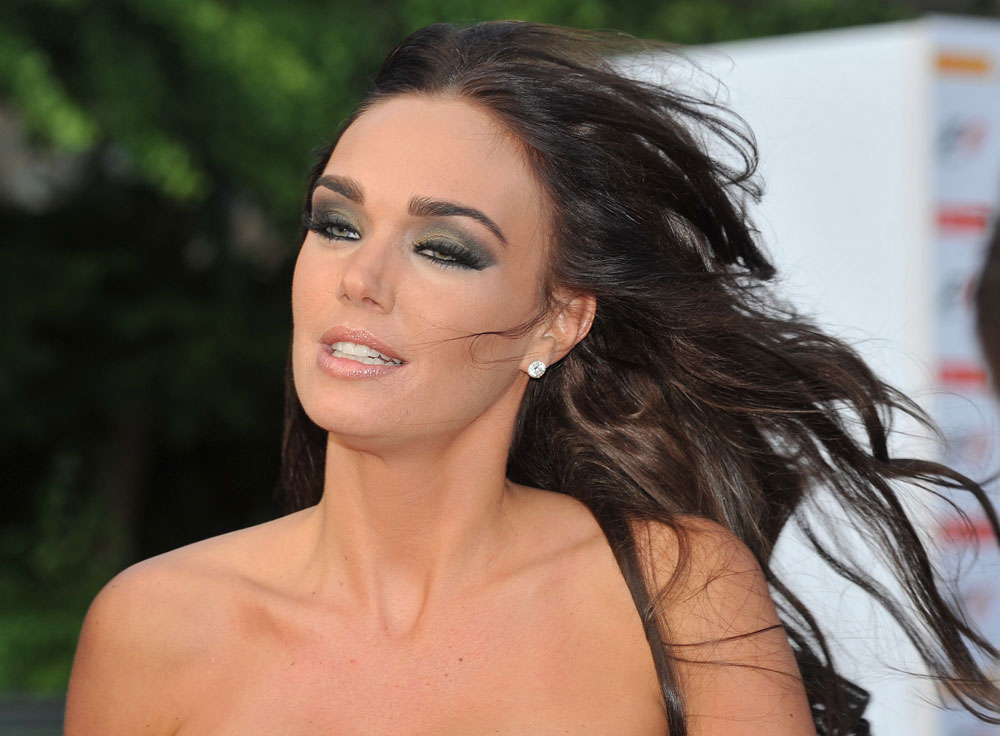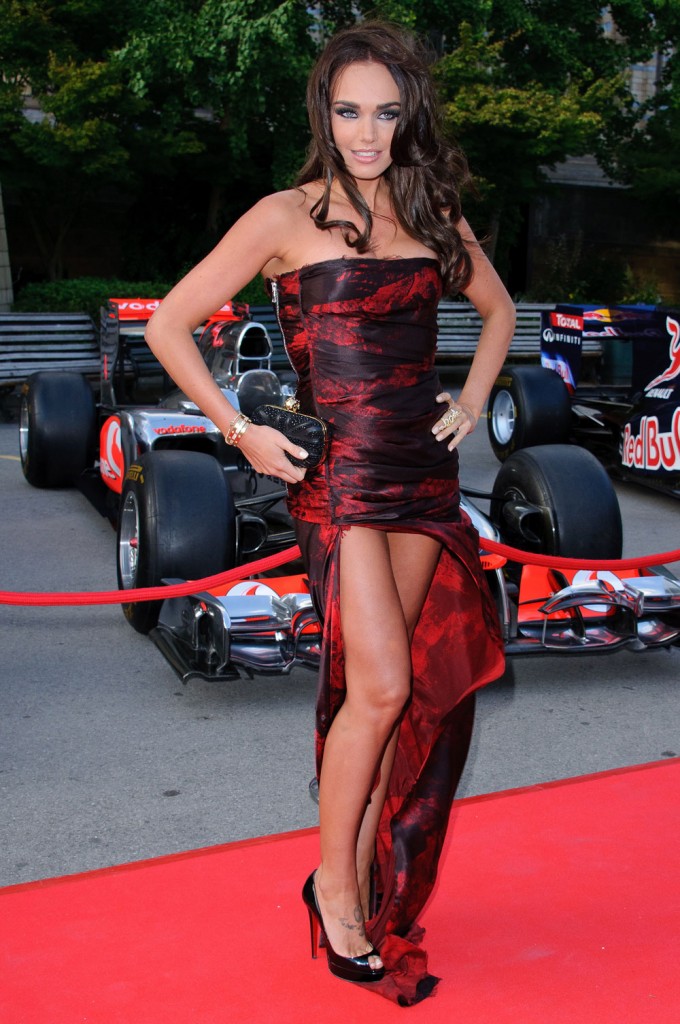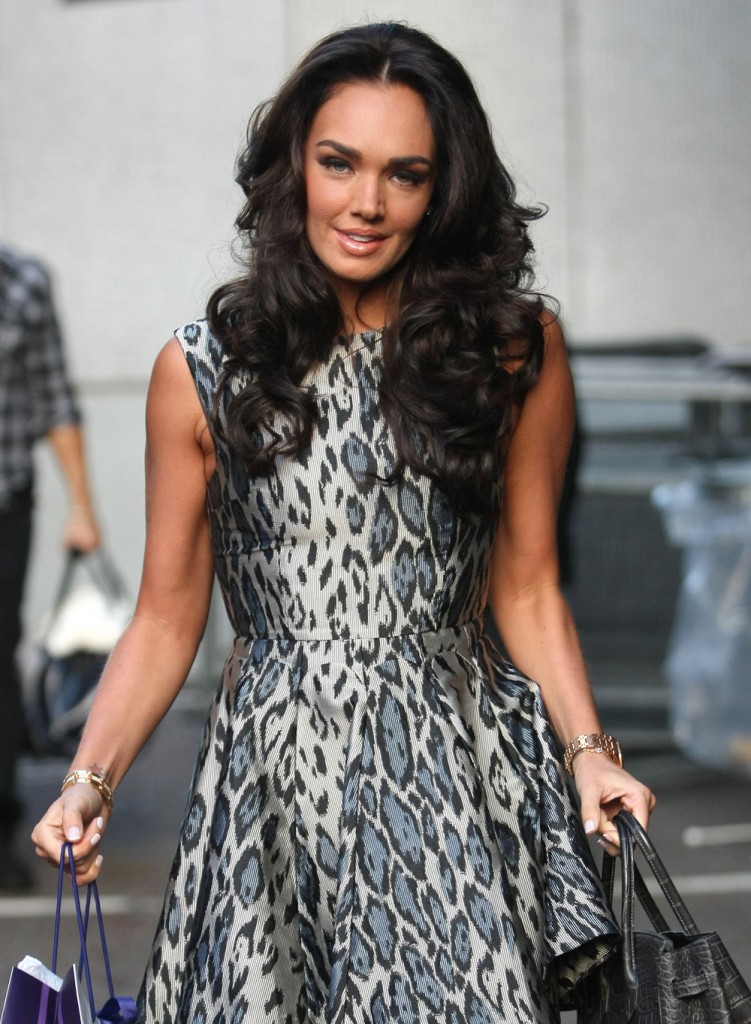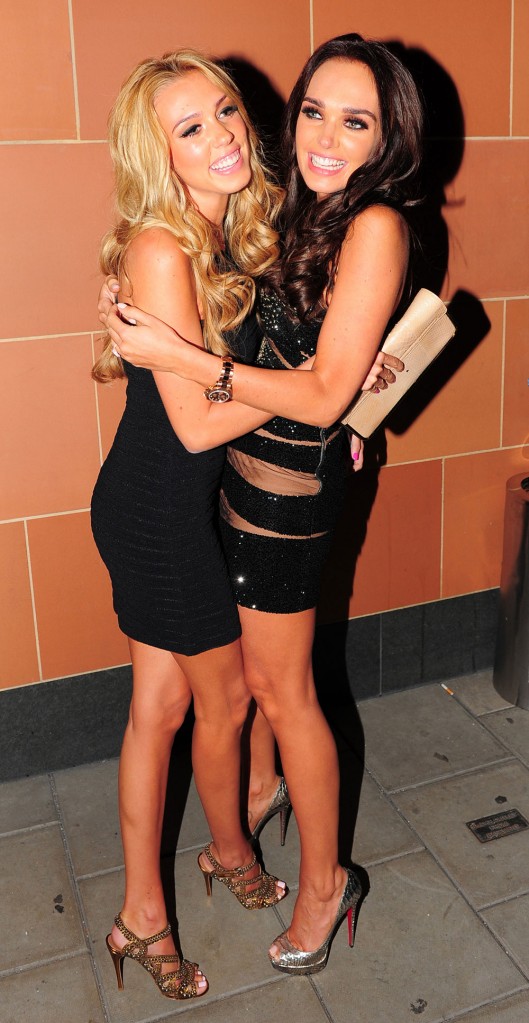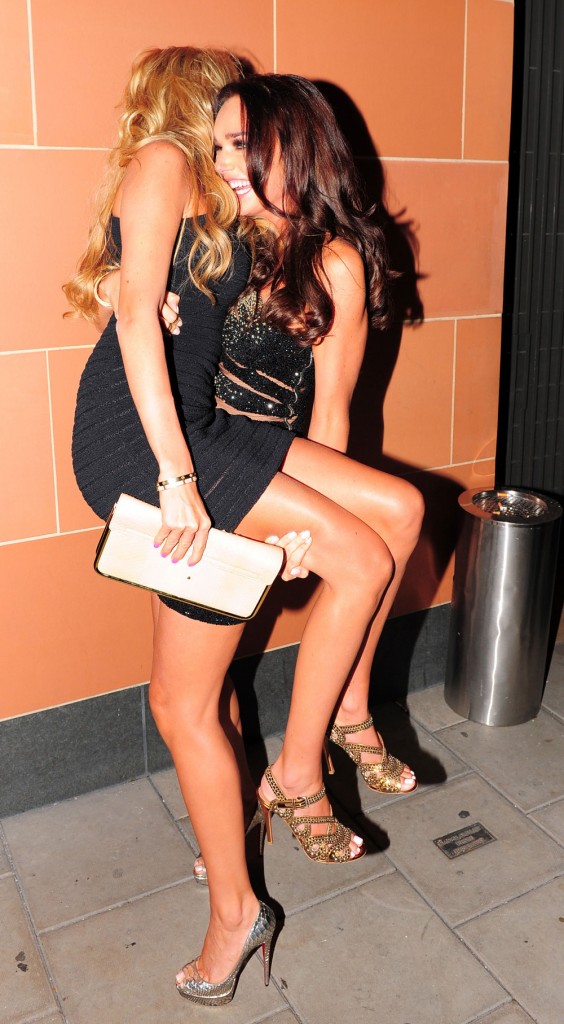 Photo credit: Closer Magazine via Daily Mail Other photos credit: WENN.com.
Written by Celebitchy

Posted in Money, Shoes, Tamara Ecclestone

- Zach Galifianakis is awesome [Buzzfeed]
- Prince at the Billboard Music Awards [D-Listed]
- Bieber's Billboard look [Go Fug Yourself]
- Married to Medicine recap [Reality Tea]
- Celebrity first marriages [Pajiba]
- The last Mad Men baffled a lot of people [Lainey]
- Karolina Kurkova's crazy hot dress [Moe Jackson]
- Jennifer Garner on set [Popsugar]
- Kitten vs. Lizard [CDAN]
- Doetzen Kroes' great butt [Celebslam]
- Shameless star Jeremy Allen White [OMG Blog]
- RIP Ray Manzarek [Bossip]
83 Responses to "Tamara Ecclestone's incredible shoe collection: impressive or disgusting?"