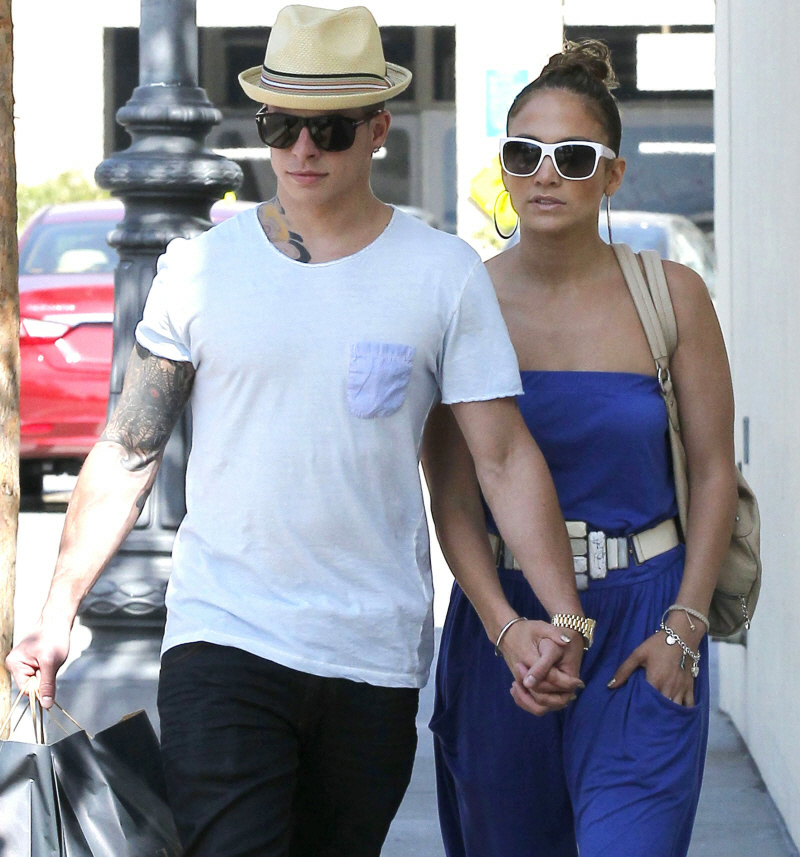 Here is an honest-to-God question: how dumb is Jennifer Lopez? Honestly, I always thought she was probably pretty smart, at least with her business interests and with how she presents herself to the public. But I think Jennifer is really dumb in other ways – she surrounds herself with sycophants and yes men (exception: Benny Medina) and God knows, she has HORRIBLE taste in men. So at what point can we actually say "Wow, Jennifer Lopez is not all that bright"?
As you probably know, Jennifer is currently loved up with Casper Smart. Casper is 25 – Jennifer will be 43 in July. It's actually not the disparity in ages that bothers me. It's the disparity in the careers, their life stories, their goals, their ambitions, their money-making prospects. Casper is a backup dancer who just hit the jackpot – Jennifer gives him an allowance just for being with her, and Jennifer has allowed Casper to "choreograph" and "direct" some of videos, performances, etc for her latest singles. With Jennifer's new tour this summer, Casper has been telling people that he's been promoted to "lead choreographer" of the tour (although most of the professionals working on the tour say that he's only one of several choreographers). Well, what did J.Lo buy her boy-toy this week? What new job title does Casper-Wasper get? Who's a good boy? WHO'S A GOOD BOY?
Casper Smart is capitalizing on his relationship with Jennifer Lopez. After he was promoted to be one of the choreographers on Lopez's tour, we hear J.Lo just sold a reality show to Oxygen based on Smart.

Sources say it will follow Smart as he whips her other backup dancers into shape for the tour. The show is expected to focus solely on Smart and Lopez's professional relationship.

It has already been picked up as a series. An Oxygen rep had no comment.
[From Page Six]
My first thought was "Wow, that will be so embarrassing if they break up before the show even airs. Classic J.Lo." But really, I'm not even saying that they'll break up any time soon. First comes the allowance, then comes the job title, then comes the reality show. And then comes marriage. Because Jennifer really is that dumb.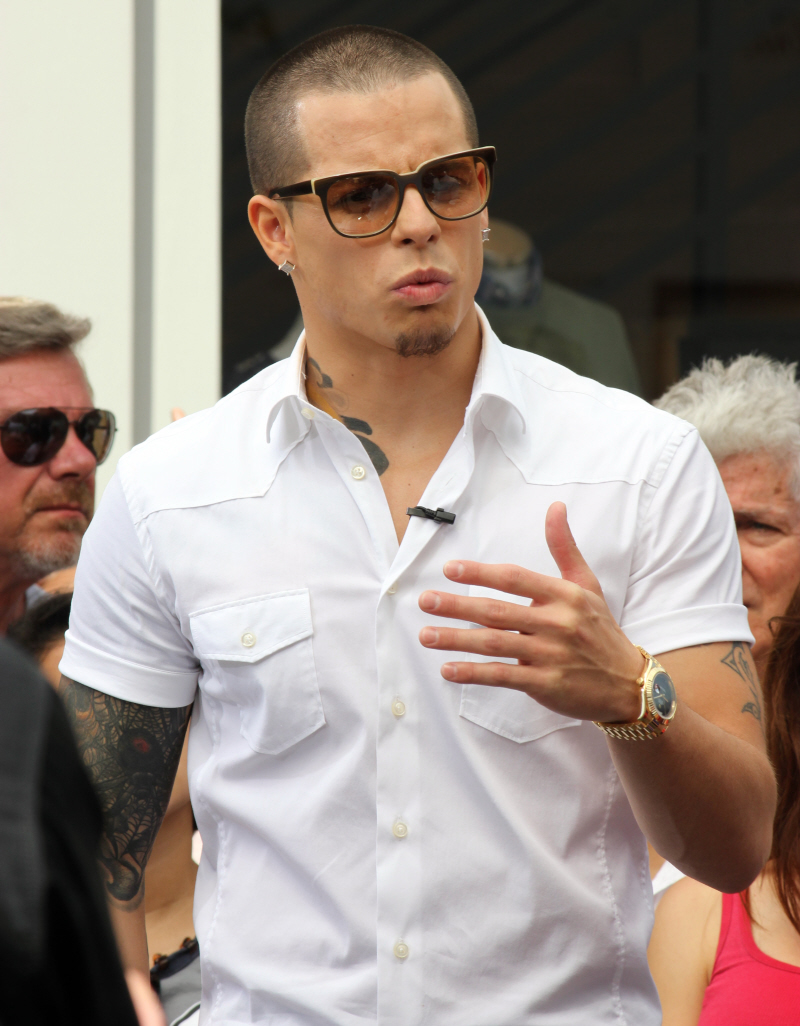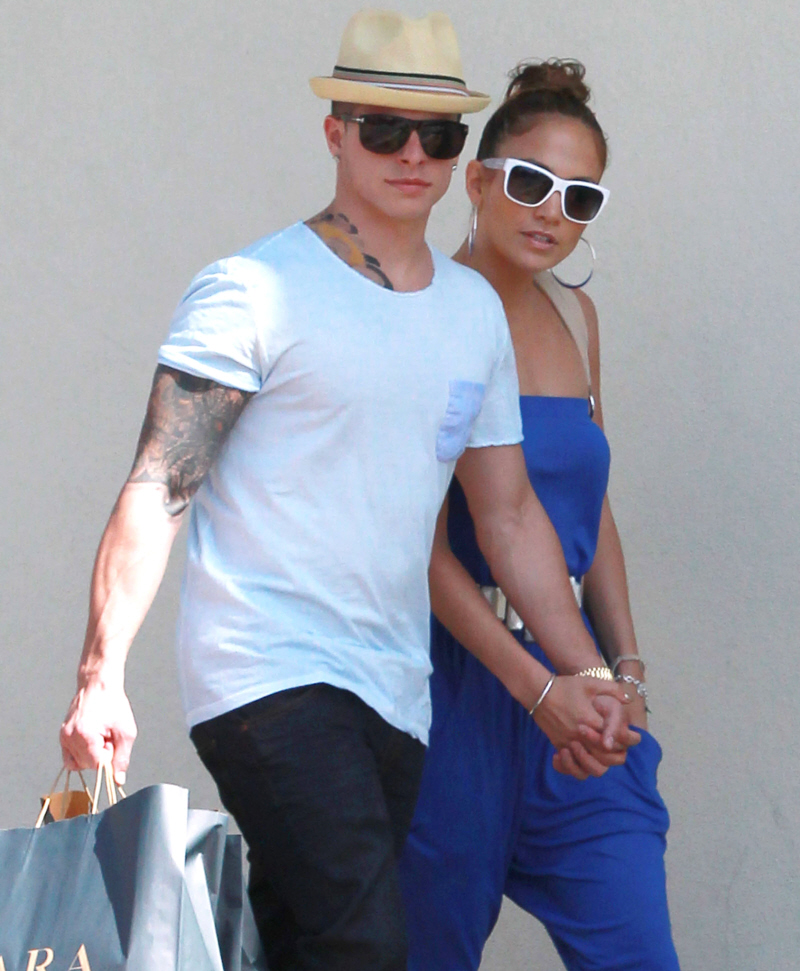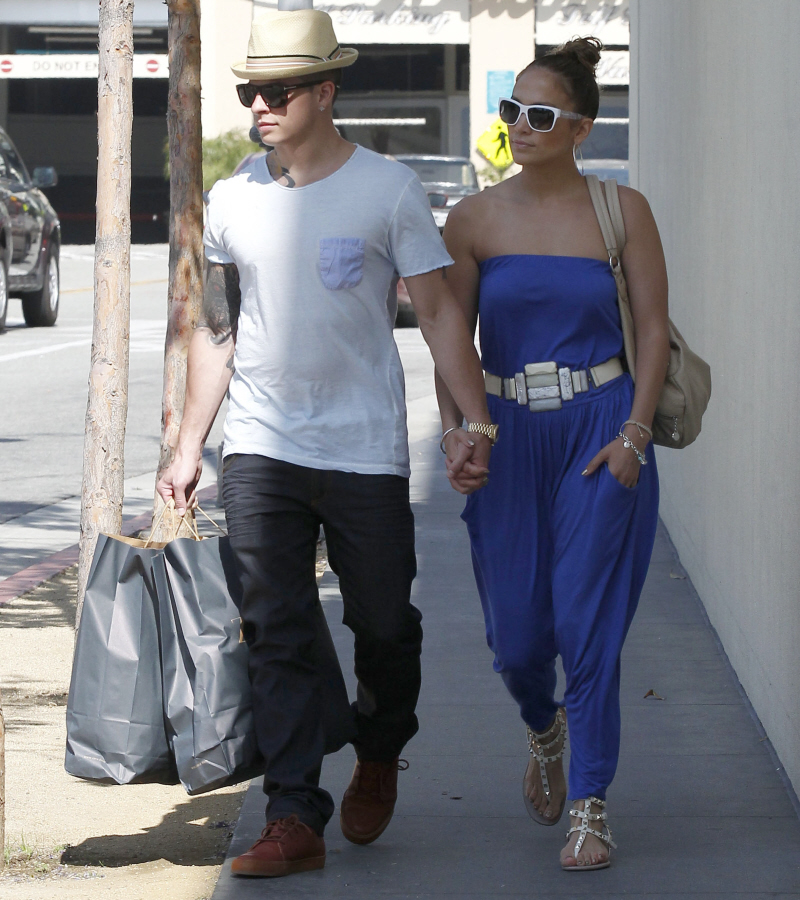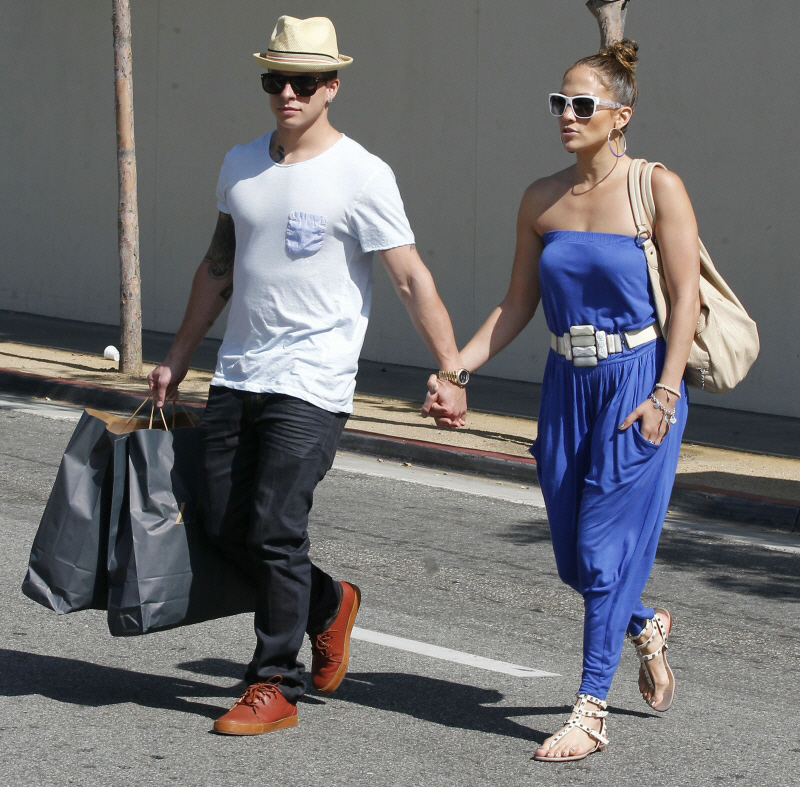 Photos courtesy of Fame/Flynet .