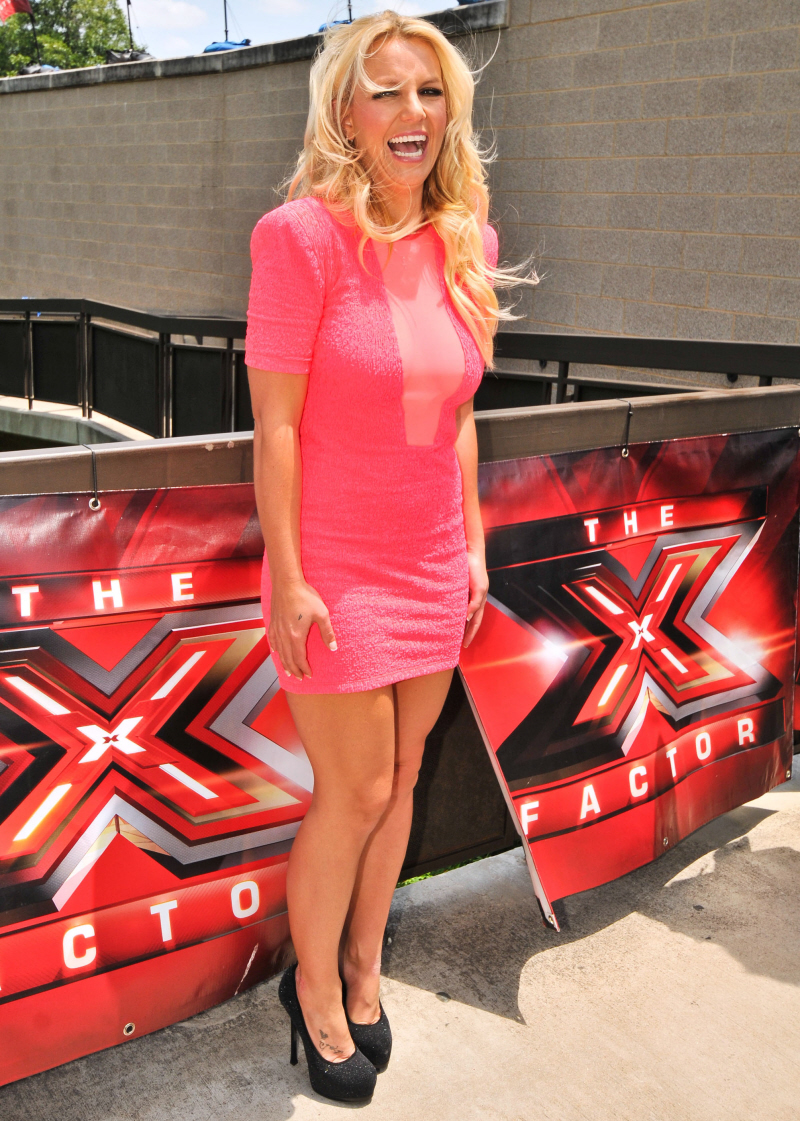 These are some new photos of Britney Spears in Austin, Texas yesterday for The X-Factor tryouts or auditions or whatever. First, let me just say that I think Britney looks really good here – she looks healthy and "together". She doesn't have that "overwhelmed" look in her eye like she did during the Fox Upfronts. Hopefully, Us Weekly's heavily-sourced report (which I covered yesterday) is just a PR piece to lower expectations for Britney so she will meet or exceed what we think she's capable of.
As for how Britney did in Austin, TMZ reported that she "walked off" at one point during the auditions. It came right after a contestant "butchered" one of her songs, "Hold It Against Me". Sources say Brit was "upset" and she "did not come back immediately … and four contestants auditioned in front of the remaining judges … and an empty seat." But some flack for the show told TMZ that Britney was not upset and she was just taking a "short break". TMZ also has a story that is straight from Simon Cowell's ass – the source claims Britney has been "articulate, encouraging and even funny at times" with the contestants.
Meanwhile, as I'm sure you've already heard, Britney's X Factor rider has been made public. Yes, not only is Britney getting a $15 million paycheck for this shiz, she's also making producers stock her dressing room with all manner of goodies. Her rider includes:
*34 Herve Leger dresses
*12 Snickers bars
*10 snack-size bags of Doritos
*six cases of Diet Coke containing 24 cans, which must be replenished every week
*12 vases of magnolia blossoms in her dressing room
*10 pieces of chicken
*four pints of potato salad every week.
*beauty team which includes a personal manicurist, a facialist and a massage therapist
Which sounds about right. Did you think Britney had developed a taste for anything besides fried chicken, 'tater salad, DOH-ritos and Snickers? And why the 34 bandage dresses? Is she using them as napkins or something? And where, for the love of God, are the HAWT DERGS?!?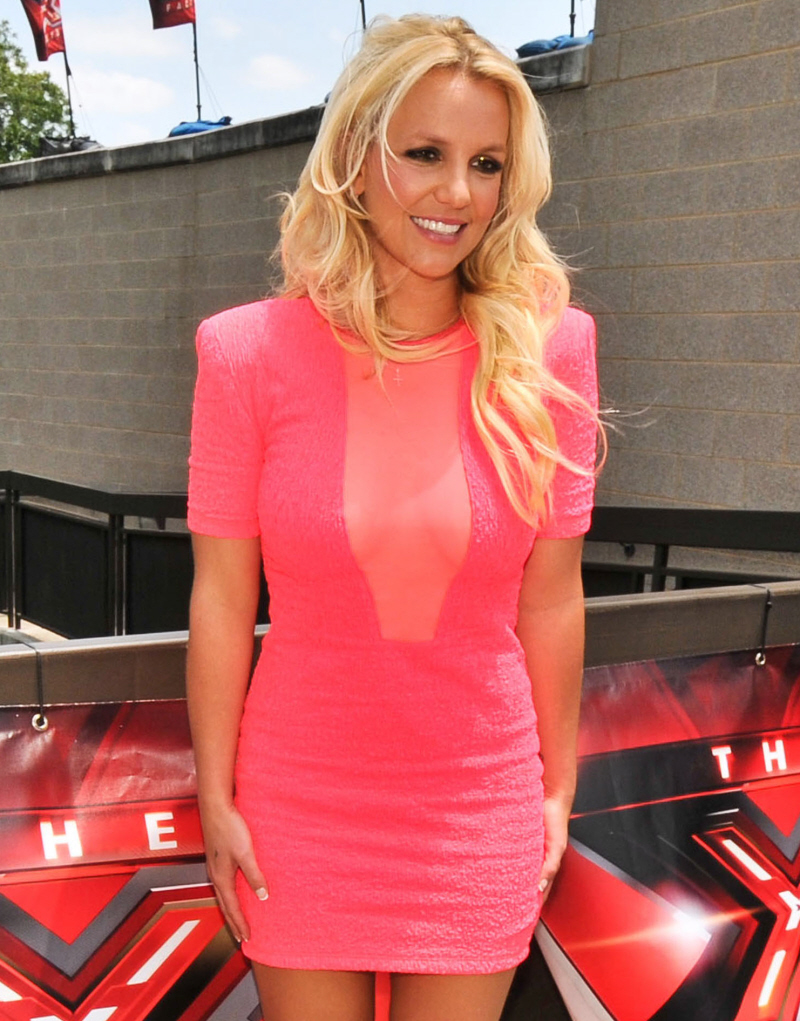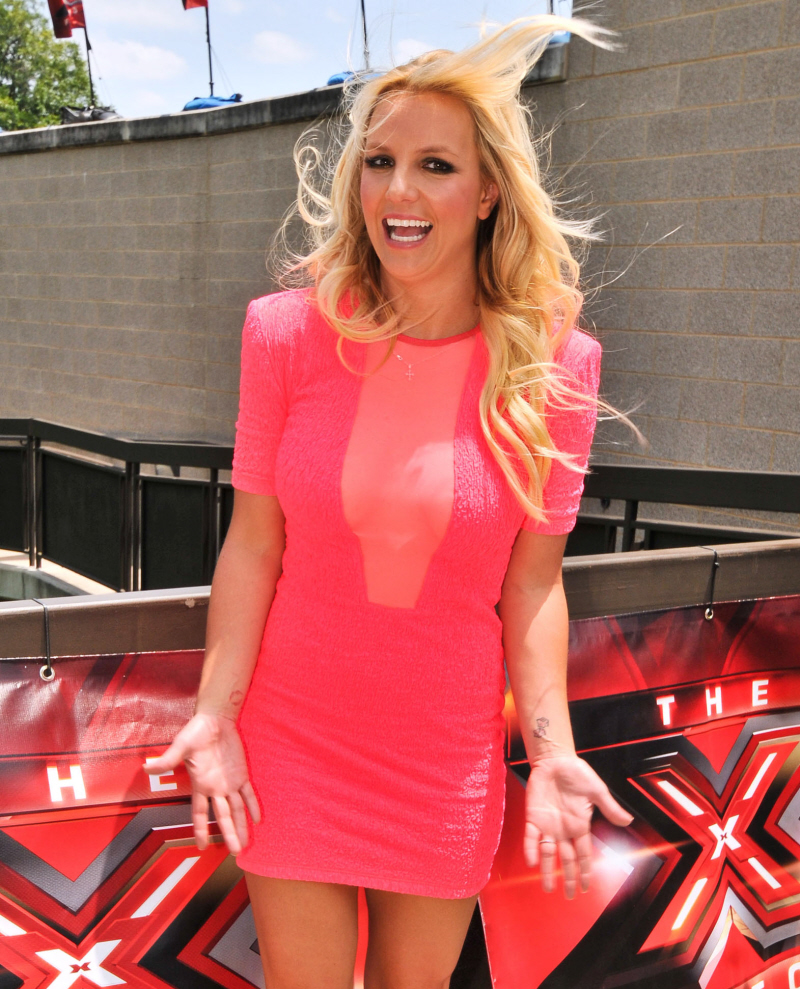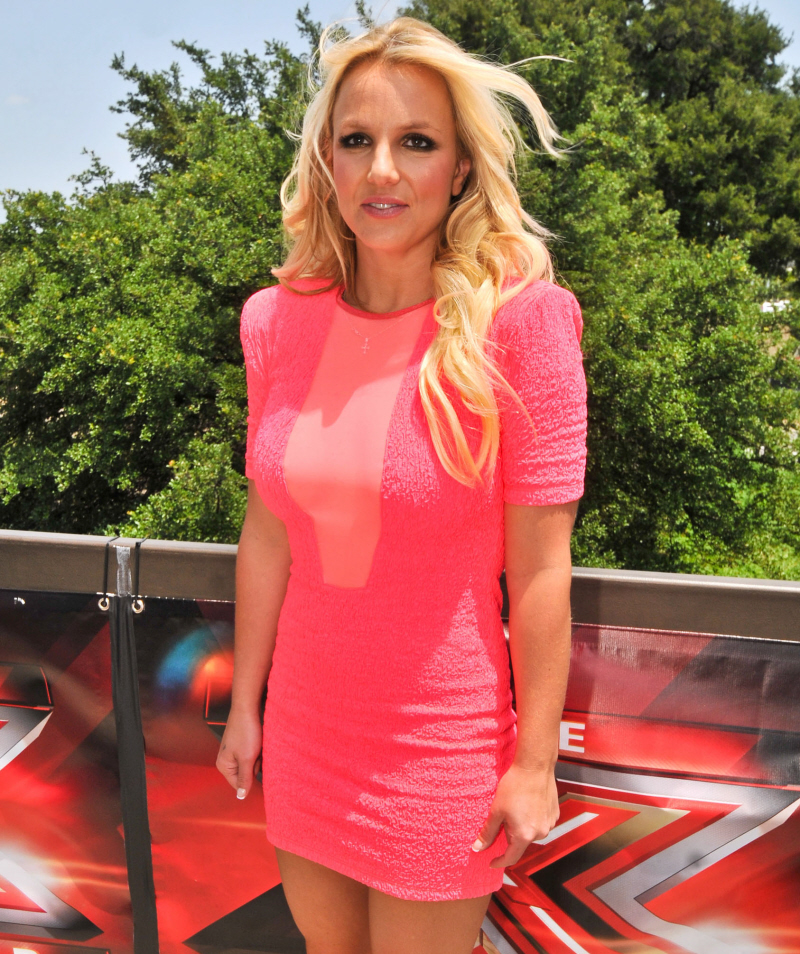 Photos courtesy of Fame/Flynet.