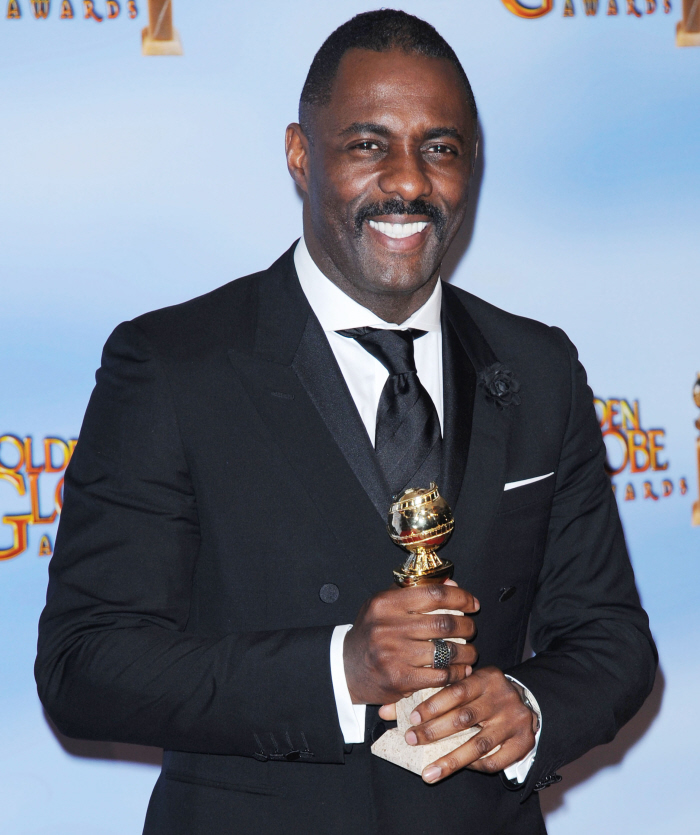 I should do more Idris Elba stories. He really doesn't give that many interviews, though. We should be hearing more from him in the next few weeks, because Idris is also in Prometheus – with Noomi Rapace, Michael Fassbender and Charlize Theron. I haven't heard much about Idris's character other then the character being the pilot of Prometheus, the spaceship (or whatever) flying into Planet Hot Death. In the previews, Idris is doing a rather hokey Southern-sounding accent which irritates me because A) His normal English accent is lovely and sexy and B) Idris can actually do a really good straight-up American accent – I don't get why the character needed to be Southern. Anyway, Idris has a new interview with Vulture, and I found it really interesting. I didn't know his real name was Idrissa! That's rather pretty. He also has some interesting thoughts on race and Hollywood – you can read the full Vulture piece here, and here are some highlights:
He hasn't had a home in more than a year: "No fixed abode, because there's no point," Elba says in a thick London accent when I ask him where he lives. "I'm a traveling circus for a while. It feels kind of weird. Like, if I wanted to go home, there isn't anywhere to go. Just a hotel." All of his things are in storage, save for a suitcase filled with D.J. equipment and a limited wardrobe of road-friendly darks. "I've worn this outfit a million times," he says of the black shirt, gray jeans, and newsboy cap he has on.

Being in Atlanta: He meets me at the Crosby Street Hotel on his single day off from shooting the thriller No Good Deed in Atlanta (No Good Deed is actually a clever ploy to squeeze in time with his 10-year-old daughter, Isan, who lives with her mother, Elba's ex-wife, Kim, in Atlanta.)

He's going to play Nelson Mandela in the biopic Long Walk to Freedom: He'll begin shooting in South Africa the day after he wraps in Atlanta. "It's one of my biggest opportunities, and I can't think about preparation or where my head is at. I just get this sinking feeling as soon as I open my mouth," he says. "I wish I wasn't working directly up to it."

Asked if he blames his career on a shortage of roles for black actors: "Next question," he says when I raise the subject. "I'm so bored of answering that. Are there differences between black actors' opportunities and white actors' opportunities? Yes, there are. It's been said. I'd rather a young black actor read about success as opposed to how tough it was. I get these roles because I can act and that's it. Hopefully that's it. The less I talk about being black, the better."

But he's okay talking about growing up poor in Hackney: From the rough neighborhood of Hackney, the son of West ­African immigrants, he left home at 16 to join the National Youth Music Theatre, and toured with a production of Guys and Dolls. (He played Big Jule.) "We traveled the world," he says. "I didn't ever see a future in musicals, but I loved it." It also kept him out of fights in Canning Town, the ostensibly nicer neighborhood where he went to high school, then a hub for the extreme right-wing party, the National Front. "Their beliefs are 'Keep Britain White,' " he says. "Walking down the street, someone would call you a black c–t. I was like, 'F–k that.' " It was around that time that he shortened his given name, Idrissa, which he says means "firstborn son," because he got tired of beating people up when they told him it sounded too feminine. "I quickly got well known because I was tall and wasn't taking any s–t."

He's a DJ too: The last time Elba had time for leisure might have been while shooting the first season of Luther in London. He rented a huge place, he says, "and because I hadn't been home to England in forever, all my mates moved in." It became a "party house" complete with turntables. Elba has been spinning professionally since he was a teen, and has opened for electronic acts like Deadmau5 and Skrillex. By the time the season wrapped, he'd changed his D.J. name from Driis to 7Wallace, the address of the house. "Some people think the name is about Wallace from The Wire, like 'Oh, where's Wallace, String?' " Or they ask if it's a tribute to Notorious B.I.G., whose real name was Christopher Wallace. "We did have a Christopher Wallace suite, which was for Christopher Wallace–type activities," says Elba, refusing to elaborate. "You're going to have to use your imagination," he says. "When you watch season one of Luther, understand that most of those scenes were done with a hangover, which is what makes it grumpier and more interesting to watch, I think."

Boxing, training and worrying about his pretty face: "If an alien craft were to come down and go, 'We want the fittest people in the world,' we'd give them a bunch of soldiers and boxers," he says. "I want to take my body there." He's considering making a documentary about his training, the culmination of which, he hopes, will be a charity fight next year to benefit children in Sierra Leone, where his father is from. (His mother is Ghanaian.) But isn't he worried about damaging his leading-man looks? "If I made my living off my face alone, I don't think I'd be here talking to you now," he says. "I don't have much to lose. Besides, there are characters out there that have crooked noses. I think I'll get those characters."

He admires The Rock: "I love kids and kids like me, so I'd like to do something a bit silly," he says. "I admire Dwayne Johnson, the Rock, and his fearlessness in taking roles like that even though he's known for being a hard man. That shows versatility. Plus those movies are a lot of fun, and my daughter likes them."
[From Vulture]
Oh, Idrissa. I mean… I love the guy. He's super-talented, he's badass, he's sexy as hell. But I get the feeling that this guy has some shady stuff too. Bossip tried covering all of the drama with one (or two?) of his baby-mamas, and all of the stuff with deejaying and partying… I don't know. It seems like he should be outgrowing some of that. He turns 40 years old this year, in September (he's a Virgo, like me!). Enough with the boy stuff and partying like a kid.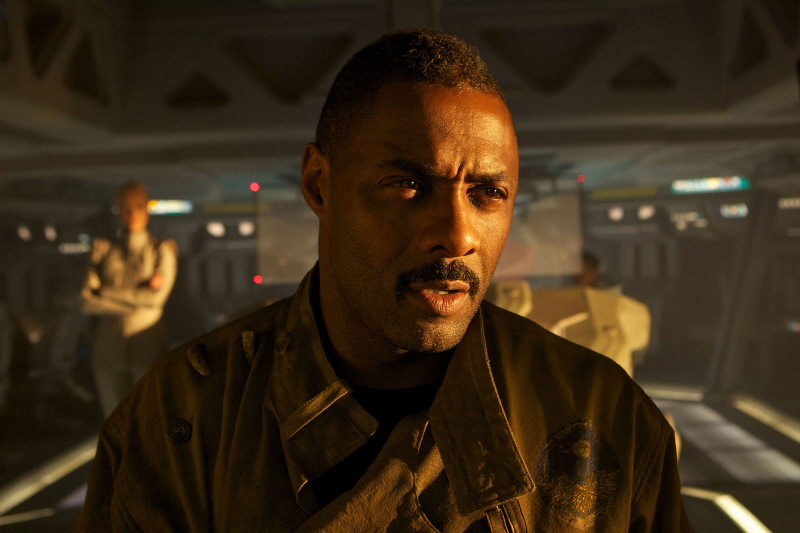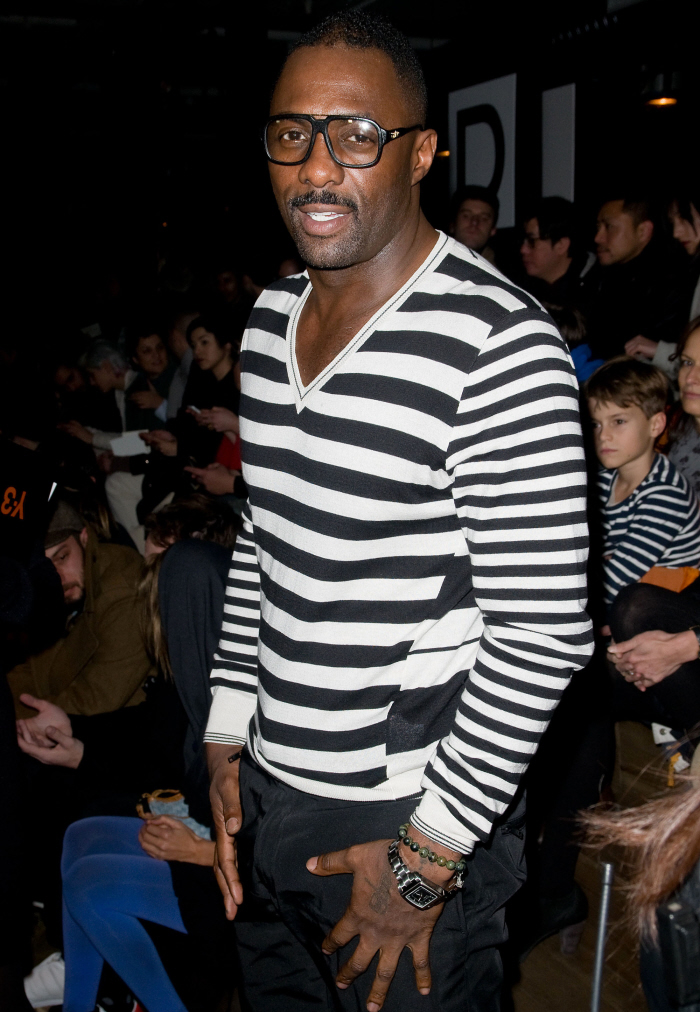 Photos courtesy of WENN.