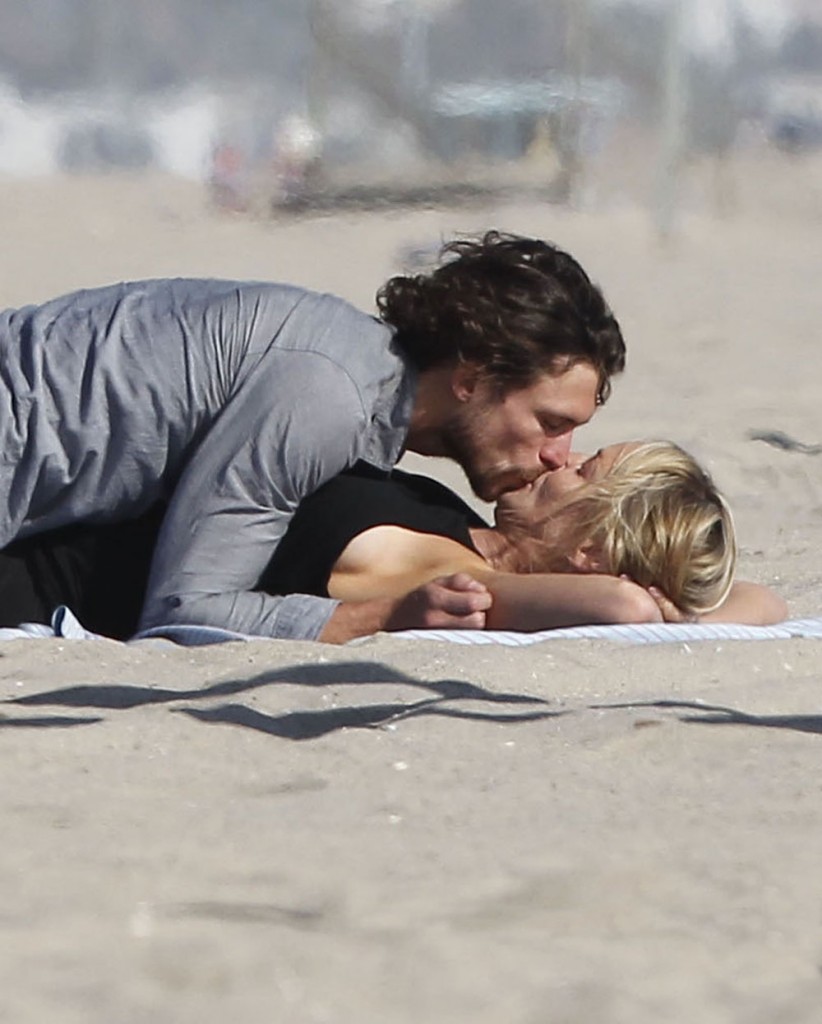 I just saw these photos of Sharon Stone making out with her new boyfriend, a 27 year-old model from Argentina named Martin Mica. There are some portfolio photos of this guy below, from his Facebook. He's amazing, and can you imagine his accent? I'm swooning a little and picturing myself in Sharon's place, but the fantasy has some holes for me. I'm not yet 40 and I can't imagine finding much in common with a guy under 30. Although I can easily see what Sharon finds in common with this hottie.
These photos are so demonstrative that I might dismiss then as a publicity stunt to distract from the story that she's getting sued by an ex nanny. They might be, but she's been with this beefcake for at least a month. The lucky bitch. I'm not as shocked by this hookup as I would be if the guy were as young as Madonna's early-20s lovers. 27 seems like it's just old enough not to be skeevy. Am I turning into a cougar now? I hate that word. Here's the description of these photos from The Sun:
The actress, 54, looked in the throes of passion as she locked lips with 27-year-old Argentinian model Martin Mica on a public beach.

Casino cougar Sharon lay on her back as Martin climbed on top for a close smooch, but it wasn't all about the passion.

The happy couple were in stitches as the catwalk fella appeared to be throwing the screen star onto the sand at Venice Beach, Los Angeles.

Arriving at their chosen spot, Sharon spread out a picnic blanket for them to relax on – and they didn't seem short of conversation as they shared chat and giggles in the sun.

The actress paraded her pins in tiny shorts while her shirt-clad man opted to keep his undoubtedly rippled body under wraps.

Sharon also found time for a bit of exercise, impressively balancing on her head at one point.

However, their tomfoolery soon turned steamy courtesy of a back and neck massage that Martin gave to his girlfriend.

Midway through the body rub, Sharon succumbed to the urge to kiss her boyfriend – and didn't seem to care about prying eyes.

The movie star's romantic day in the sun must have been a welcome distraction following reports she's being sued by her former nanny.
[From The Sun]
So could you get with a guy young enough to be your son? Judging by Madonna's lovers, I would say "no," but Sharon is making me come around gradually. Maybe when I hit menopause I'll understand. Is that terrible to say? Because the guys still seem a little young to me now. Not that I would say no to that. Holy crap.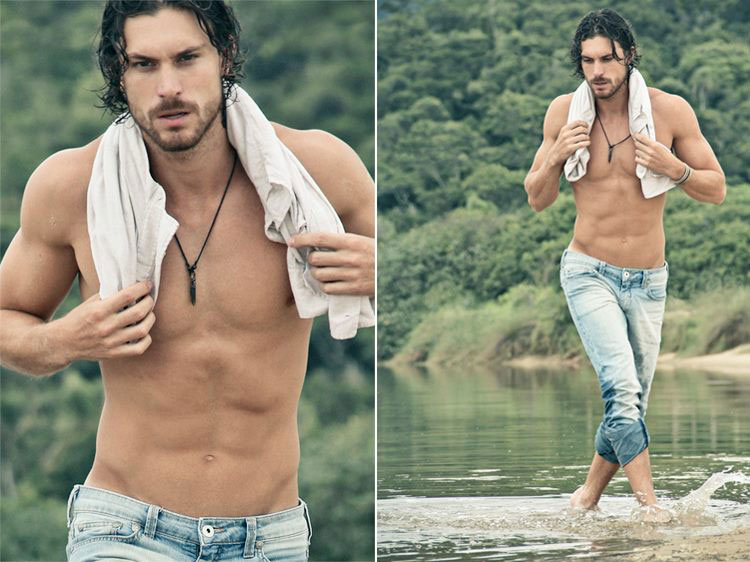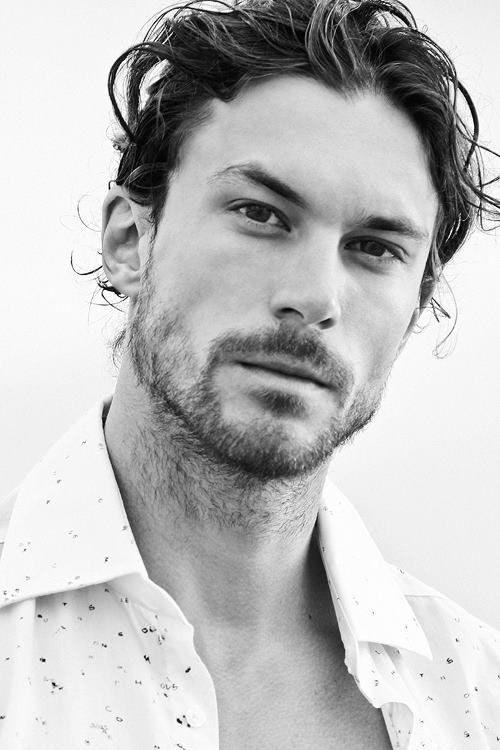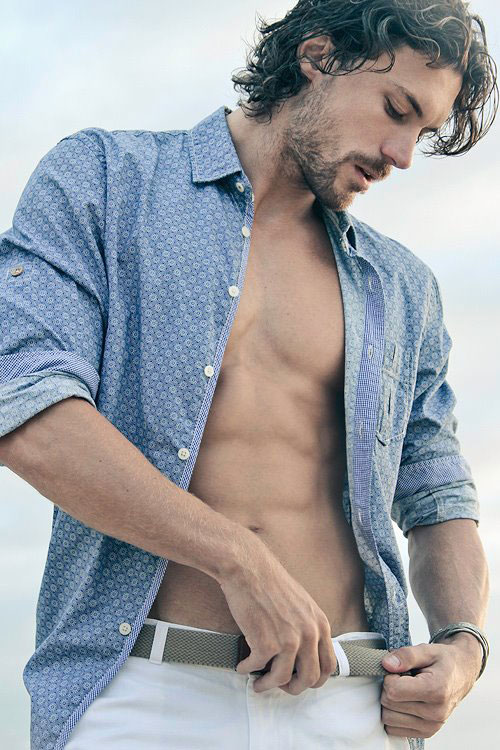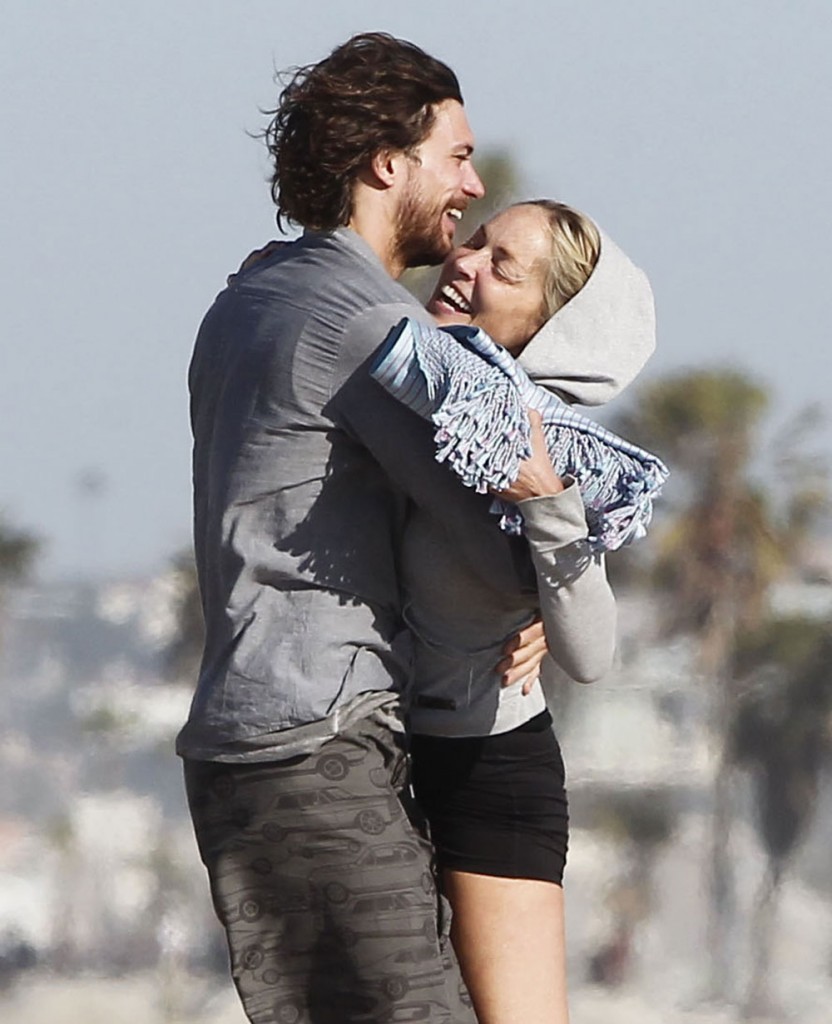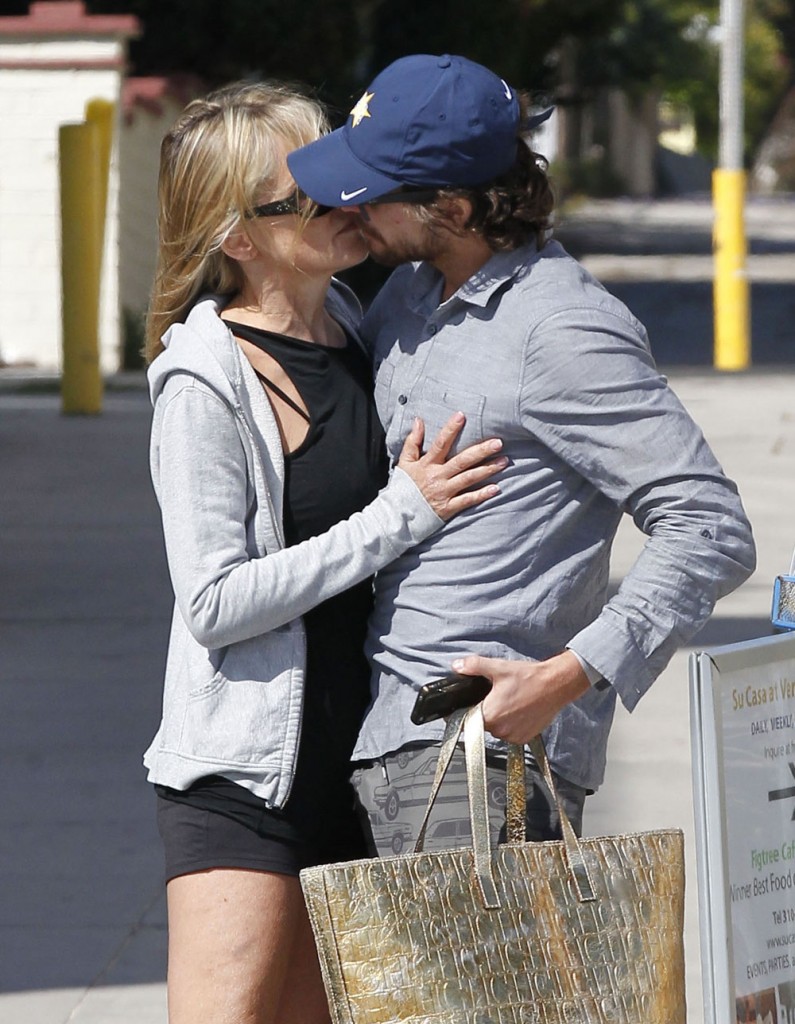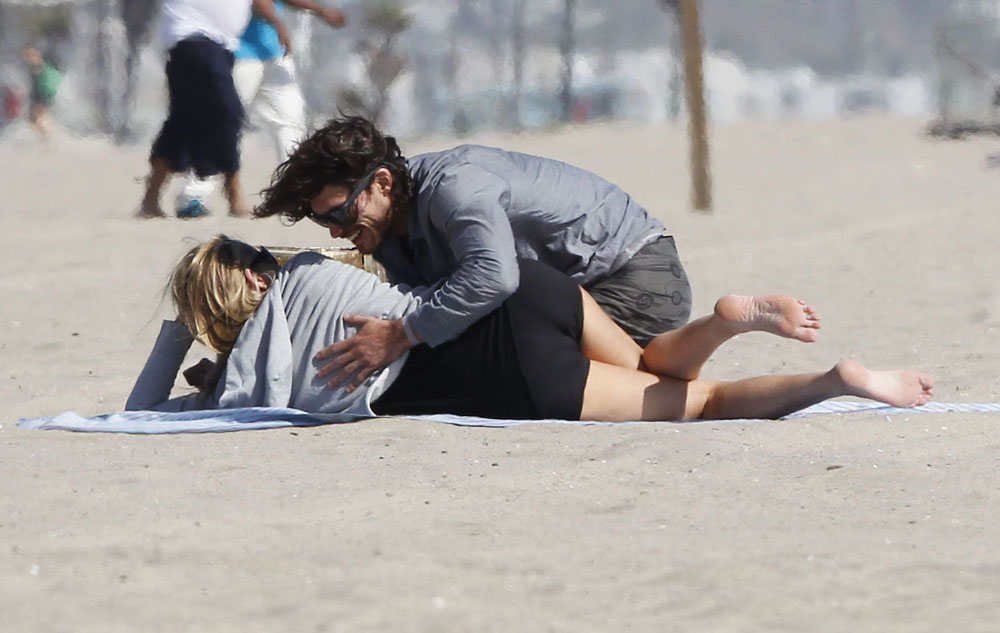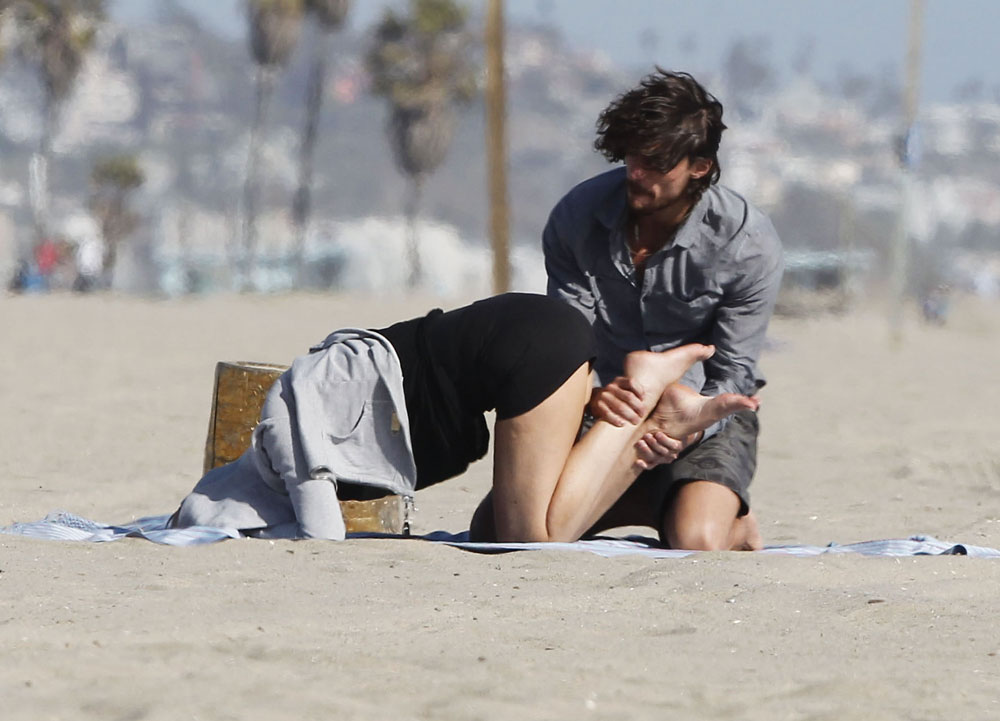 photo credit: FameFlynet