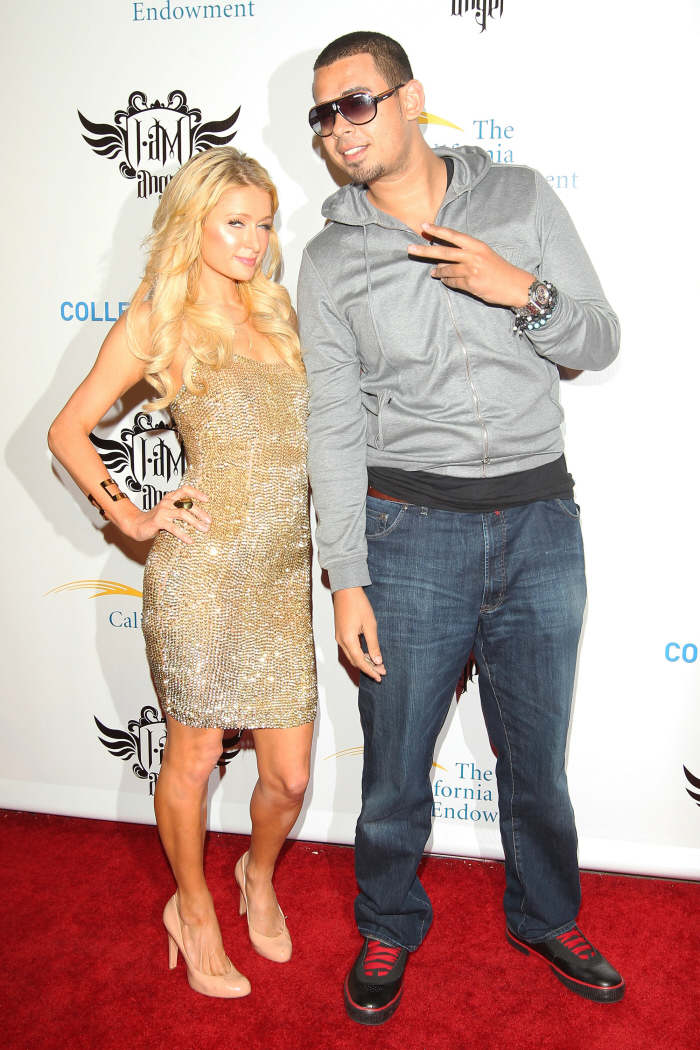 I'm still struggling to understand why I've written three Paris Hilton stories this week. Is Paris trying to become a thing again? Or is this just a blip, a fading "celebrity" just trying to get attention at any cost? I don't know. Yesterday, Radar claimed that after six months, Paris Hilton had been dumped by her Dutch boyfriend, DJ Afrojack. Apparently, it's not true though. Sort of. Can Paris get dumped by a guy she was never really dating? DJ Afrojack tweeted last night: "Me and @ParisHilton have been best friends for almost a year, still are, listen to my words next time!" And Paris Hilton's rep told Page Six, "Nothing has changed. They remain friends . . . they love and support each other. It's no breakup, just BFFs." So… they're BFFs. Still. Not boyfriend and girlfriend?
Paris Hilton and Afrojack haven't broken up — because they were never together!

On Wednesday, reports claimed Hilton, 31, was dumped by Afrojack, 24, (real name: Nick van de Wall), but Hilton's rep tells Us Weekly the stories are "100 percent not accurate and are coming from inaccurate sources."

"Paris and Afrojack are best friends and love and support each other very much," her rep adds. "Nothing has changed."

Afrojack's rep also tells Us the stories are "not true and nothing has changed between them."

Paris Hilton tweeted Wednesday, "DJ Afrojack is 1 of my best friends & always will be. Must be a slow news week that the media keeps making up these ridiculous stories. Lol."

"Zzzz media's at it again…" DJ Afrojack wrote on his Twitter account. "Me and Paris Hilton have been best friends for almost a year, still are, listen to my words next time!"

A source close to the pals tell Us, "They've never said that they're in a relationship. They've never said they're together. They've always expressed that they are good friends. They are sort of laughing off reports they broke up because there was never a boyfriend/girlfriend relationship to begin with."
Is the subtext here "DJ Afrojack is gay"? Not that I'm saying a dude has to be gay to not be interested in dating Paris Hilton – I'm not saying that AT ALL. But the way the breakup story is being denied… I'm getting a vibe. Like DJ Afrojack and Paris hang out together and talk about what boys they like. There's nothing wrong with that at all – although I do think DJ Afrojack could probably choose a better girl BFF.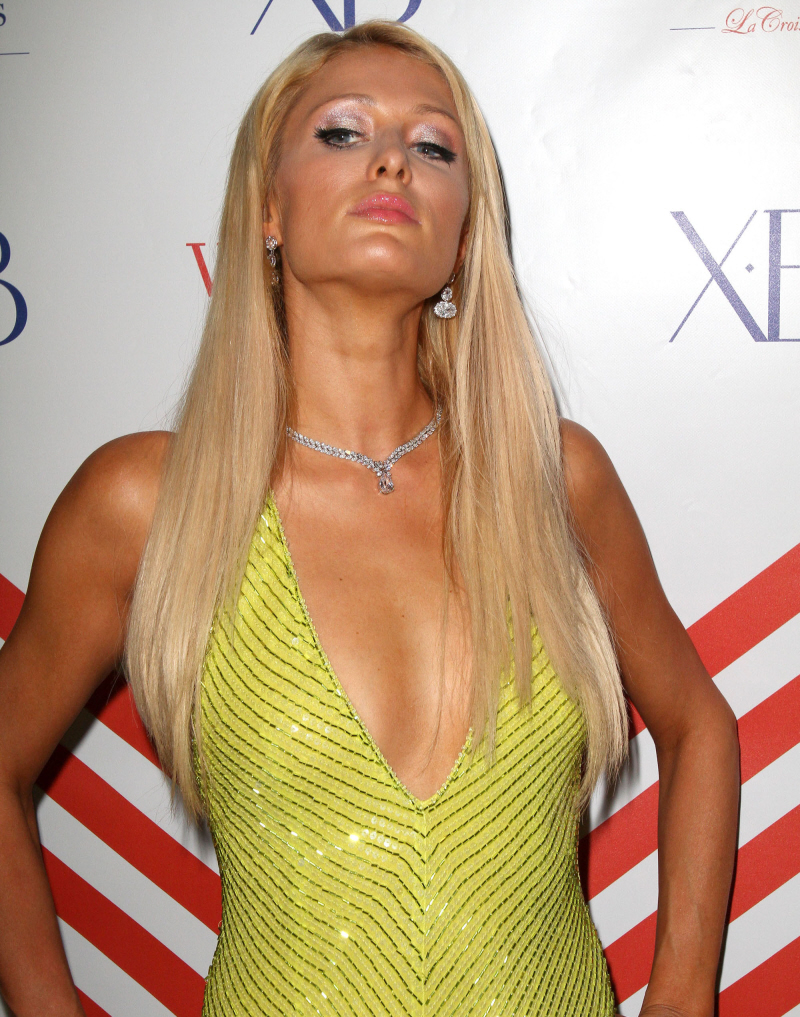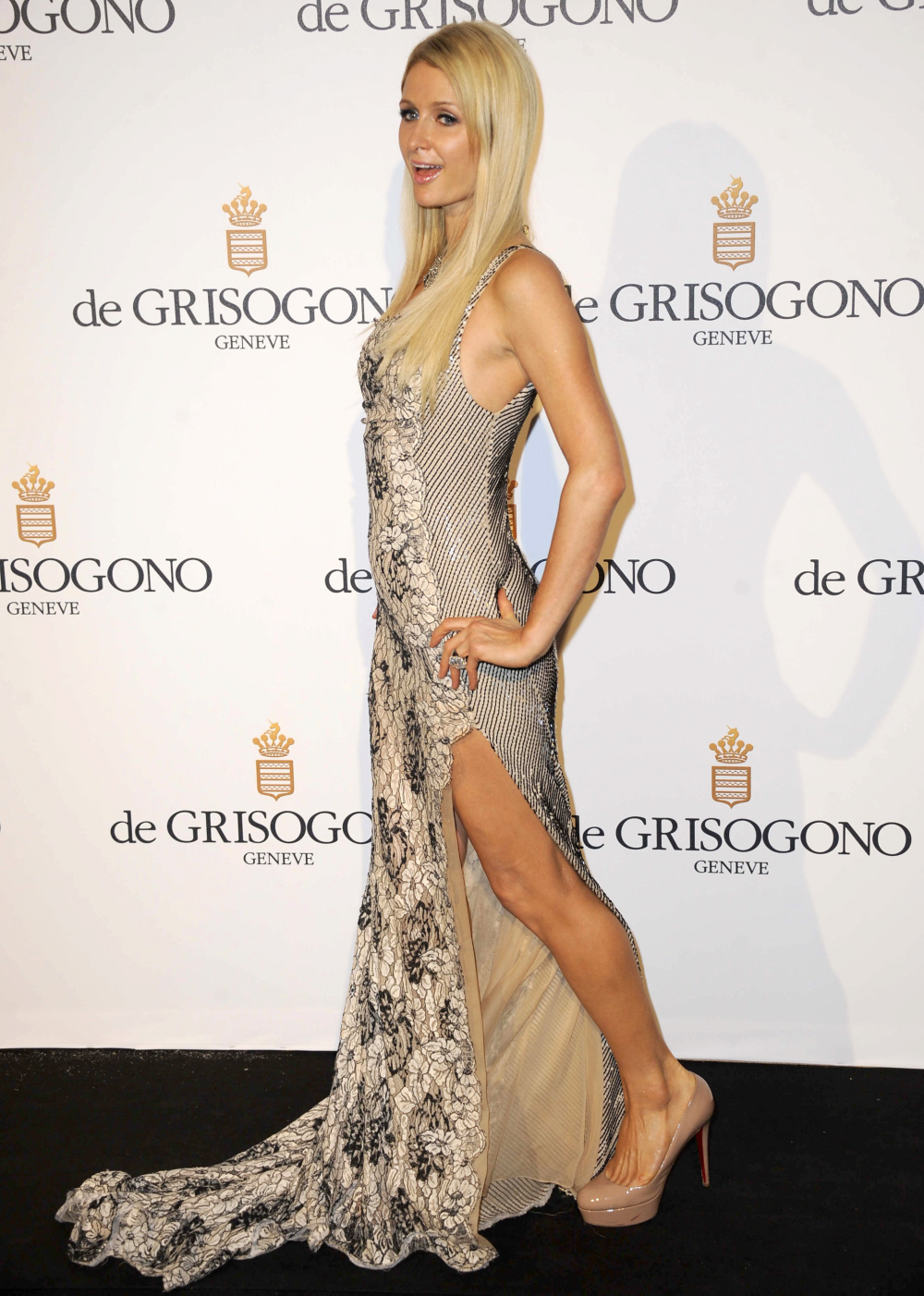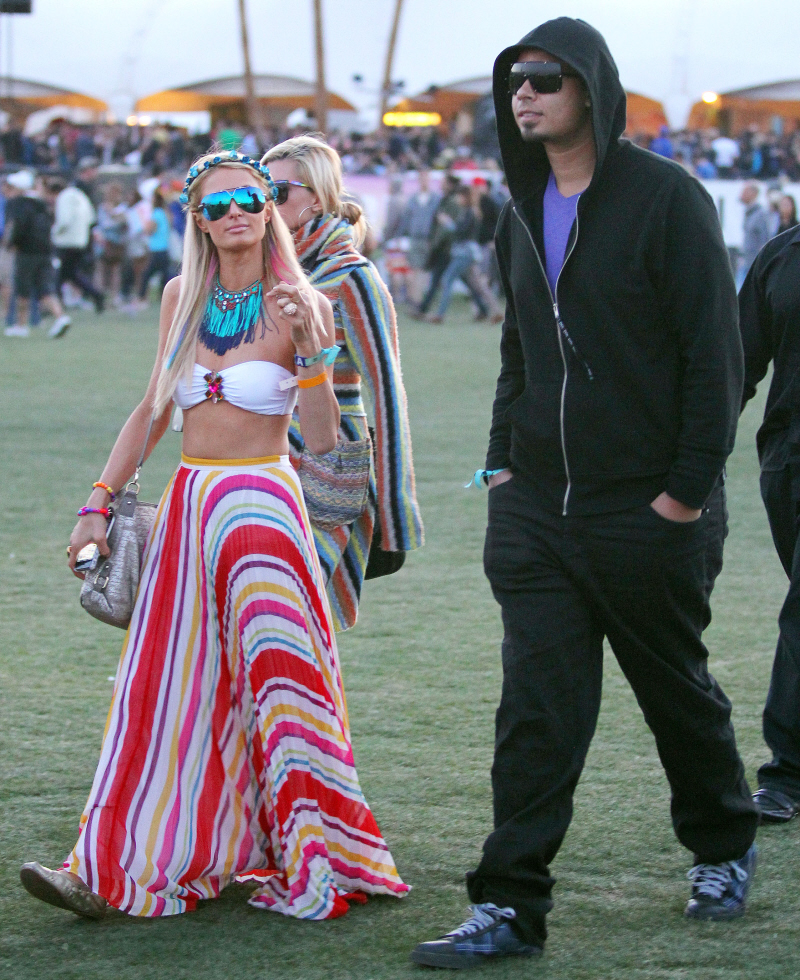 Photos courtesy of WENN, Fame/Flynet.