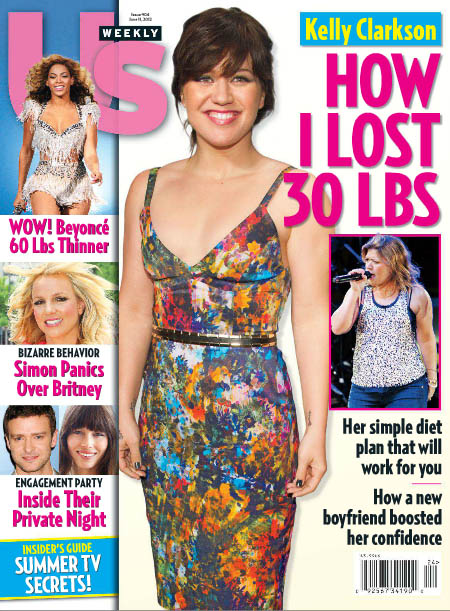 Singer Kelly Clarkson has been criticized about her weight for years. She's always been very nonchalant about it, and hasn't gotten mad or defensive. (Not that she wouldn't have had the right to, you know?)
Kelly just lost 30 pounds, thanks in part to a new relationship that lifted her spirits and helped her feel better about the weight she was at. When I first read that she had lost weight due to a new boyfriend I got the impression that the guy was pressuring her to lose weight, but that's not the case. Kelly takes the cover of the new issue of US Weekly, and the way "an insider" tells it she made the decision herself, bolstered by a guy who loved her at the size she was. It was a really nice weight loss story, one of the best that I've read. Just as you'd expect from Kelly, she doesn't get a big head or sound sanctimonious when she's describing how she lost weight. In fact, US Weekly uses some quotes I've already heard from her, so it doesn't even look like they have a new interview with Kelly. They don't have any new photos or anything either.
Here's more, including how she lost weight: through portion controlled meals and by working with a trainer five days a week.
After enduring constant weight scrutiny ever since she nabbed the inaugural American Idol crown in 2002, the 30 year-old has revealed her healthiest figure yet. Thanks to a five days a week training schedule and a portion-control diet, the 5-foot-4 singer has shed a remarkable 30 pounds in the last six months. "She feels better about herself than she ever has," a source says of Clarkson, now just 10 pounds away from her ultimate goal weight.

And [Clarkson] has someone to celebrity with when her scale hits that dream number: her Nashville-based beau, Brandon Blackstock, 35. Clarkson credits the talent manager (son of her own longtime manager, Navel, and stepson of Reba McEntire) with inspiring her slimdown. "No one likes to be not toned when you are dating someone," she says. And when that someone is as encouraging as Blackstock, who manages Blake Shelton, staying motivated is a snap. Says the insider, "Brandon is the first guy ever who tells her how beautiful and sexy she is. She wants to look good for him…"

And Blackstock's fitness-loving attitude has rubbed off on Clarkson, who once told Us, "I only run when I feel like I need to get destressed." Says the insider "He motivates her. She says she can't just lie there watching TV when he's at the gym."
[From US Weekly, print edition, June 11, 2012]
Well congratulations to Kelly. I was inspired by her weight loss story and how matter-of-fact this whole article was. I like her a lot, and I'll probably catch a few episodes of the new singing reality show she's co-starring on, "Duets." It premiered last week on ABC, and is on again tonight, Thursday May 31. You can also watch it on ABC.com.
Kelly on 5-15-12. (With Lana Parilla of "One Upon a Time")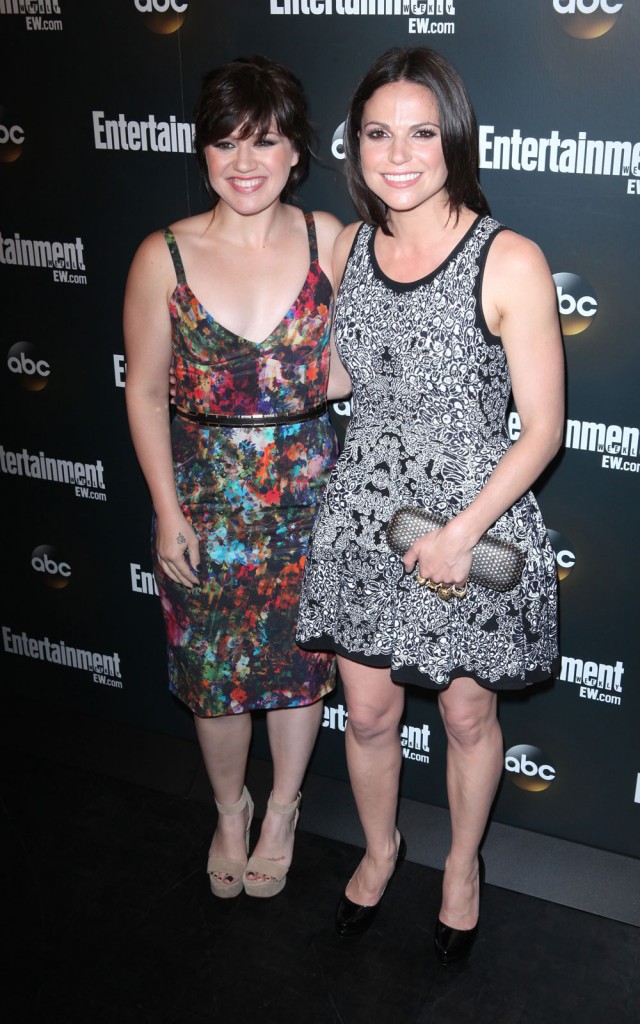 Kelly in 2010: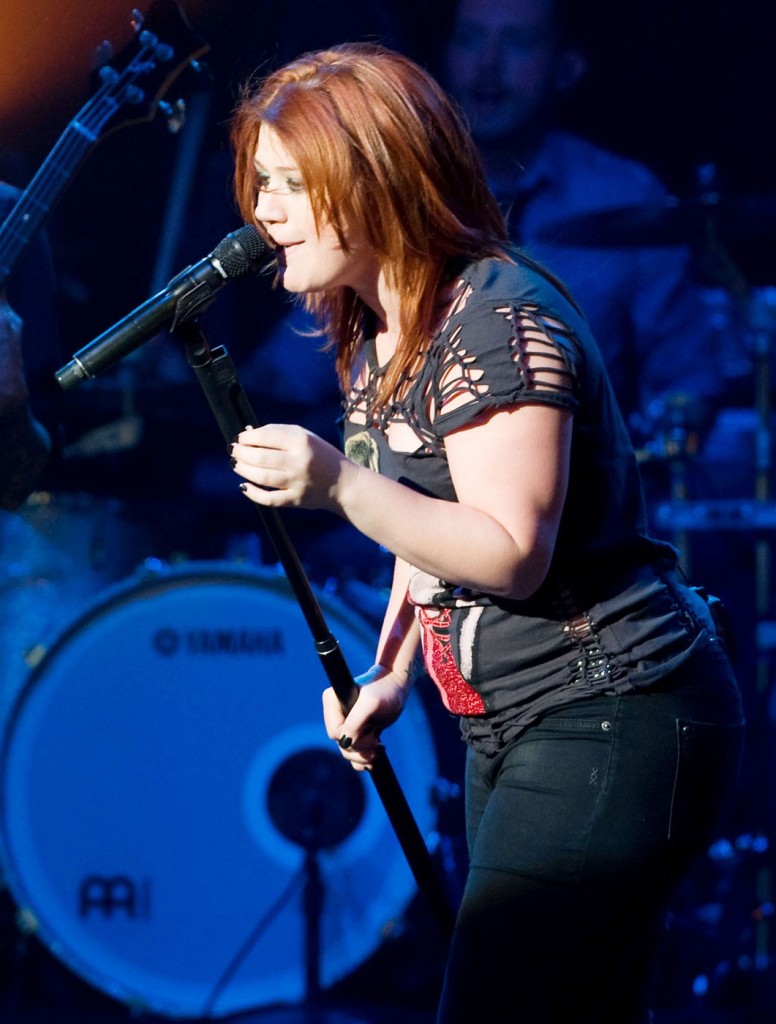 Kelly in 2011: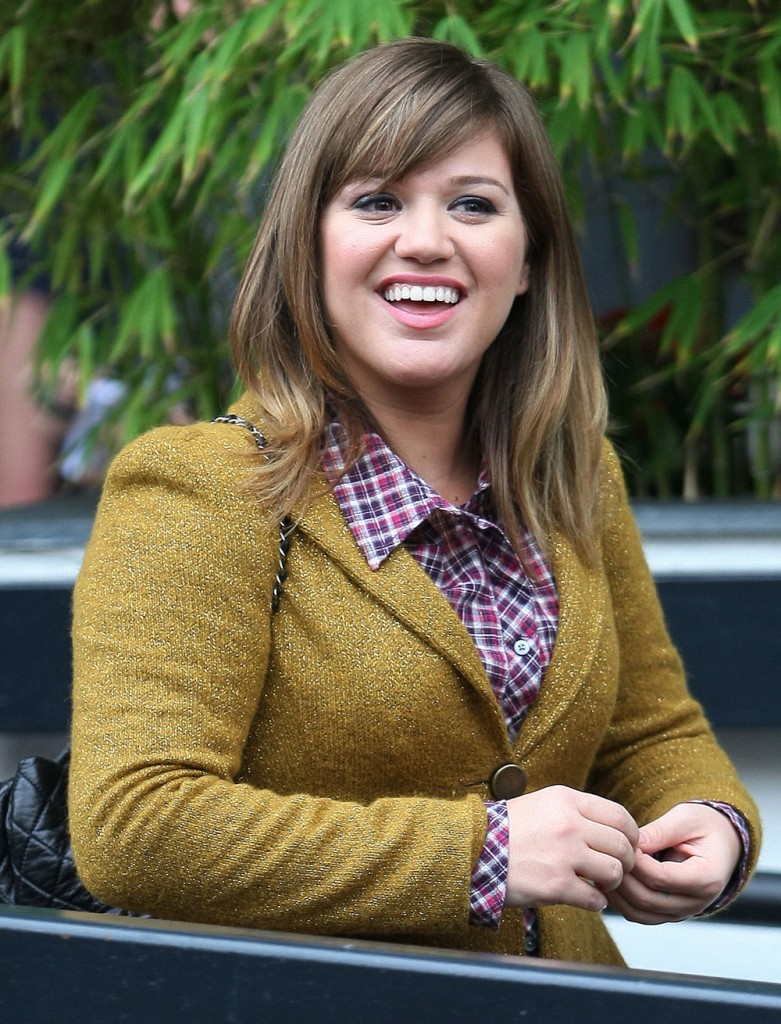 Photo credit: PCNPhotos and WENN.com