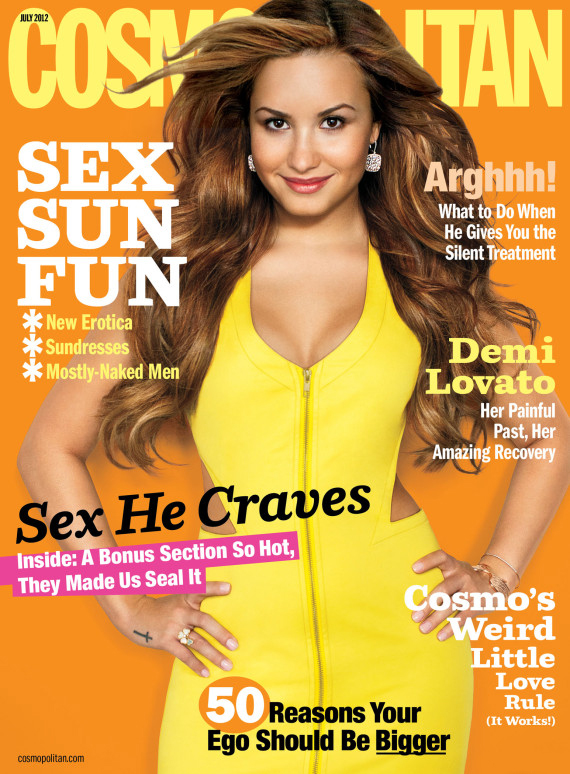 Cosmopolitan magazine certainly is going for the younguns when it comes to cover girls lately. Just this year, Selena Gomez and Dakota Fanning have already graced the magazine's glossy front, and now Demi Lovato covers the July issue of Cosmo as well. Obviously, the publication is targeting a more youthful demographic these days, but it just seems skeevy to see such young actresses beside salacious headlines such as "Sex He Craves." Don't tell me I'm old for thinking that's weird, okay?
At any rate, Demi presumably covers the upcoming issue to promote her gig hosting "X-Factor," which I still think is a quantifiable risk to her recovery as well as that of co-host Britney Spears, who is allegedly dealing with "walk off" issues. Britney is bipolar, right? Well, Demi tells Cosmo that she's been diagnosed as bipolar as well.
She was "relieved" at bipolar diagnosis: "Like I'm not completely crazy; there's a medical reason for all of it."

There are no breaks from recovery: "It's a daily thing; you don't get time off from it. And if I feel myself slipping back into old patterns, I have to ask others for help, which is hard for me to learn, because I really like doing everything on my own."

On her ideal relationship: "I don't have many deal breakers. I've done so much in my life, it doesn't feel right to judge other people. Oh, I know one quality I won't tolerate. I would never be with a guy who is controlling."

On the future: "I want to be married with kids in 10 years."
[From Cosmopolitan]
I wonder whether Demi was speaking of either Joe Jonas or Wilmer Valderrama when she alludes to her distaste for "controlling" men? Never mind, she's totally referring to Wilmer the douchebag.
On another note, Demi's new bombshell about her bipolar diagnosis opens quite the can of worms. I can see why she'd be relieved to find that some of her behavior can be pinned down to a medical diagnosis, but she's becoming quite well known for dropping some virtual atomic bombs during recent interviews, including the one where she stated that promoters gave her drugs and alcohol during her underage years and beyond. I just hope that there aren't any other huge secrets that Demi's yet to reveal. A girl can only handle so much in her life, you know?
Here are some photos of Demi at the first day of auditions for "X-Factor" in Austin.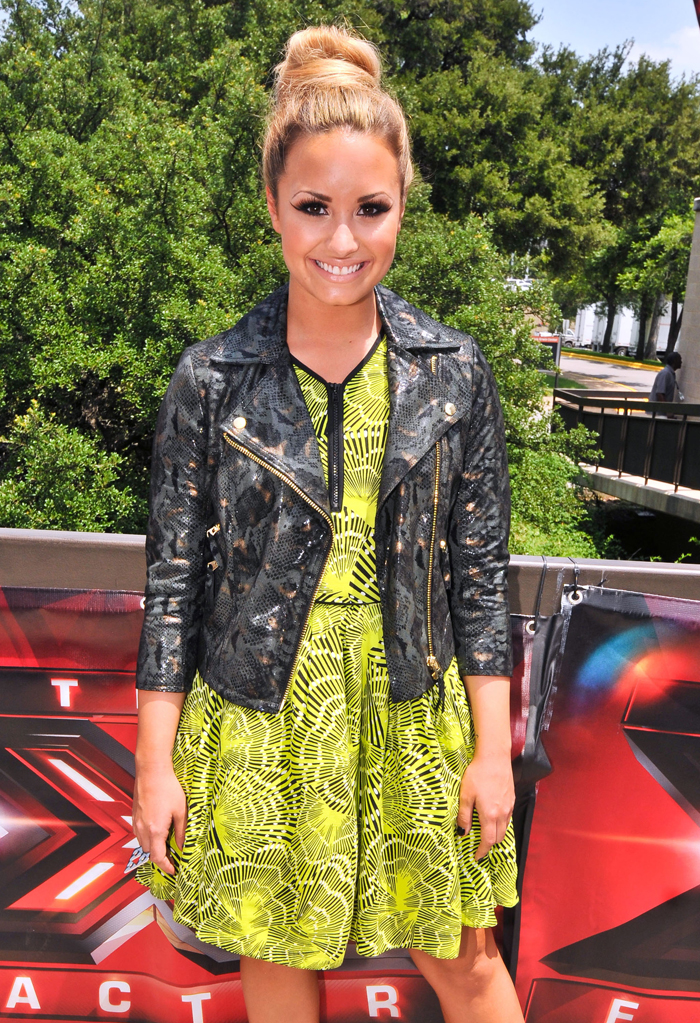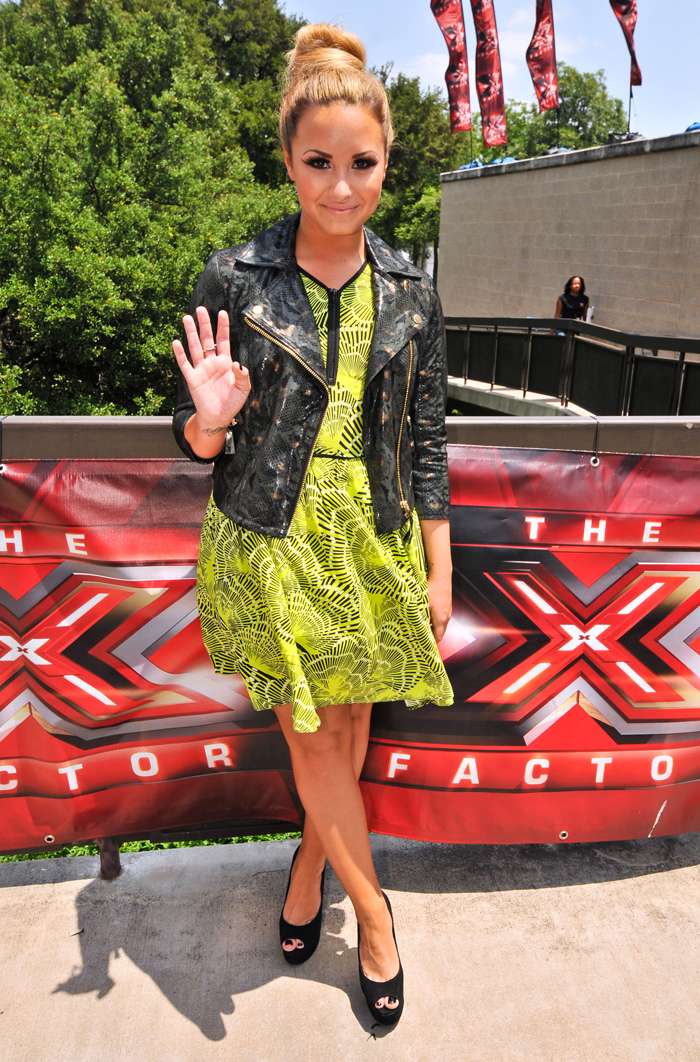 Photos courtesy of Cosmo and Fame/Flynet