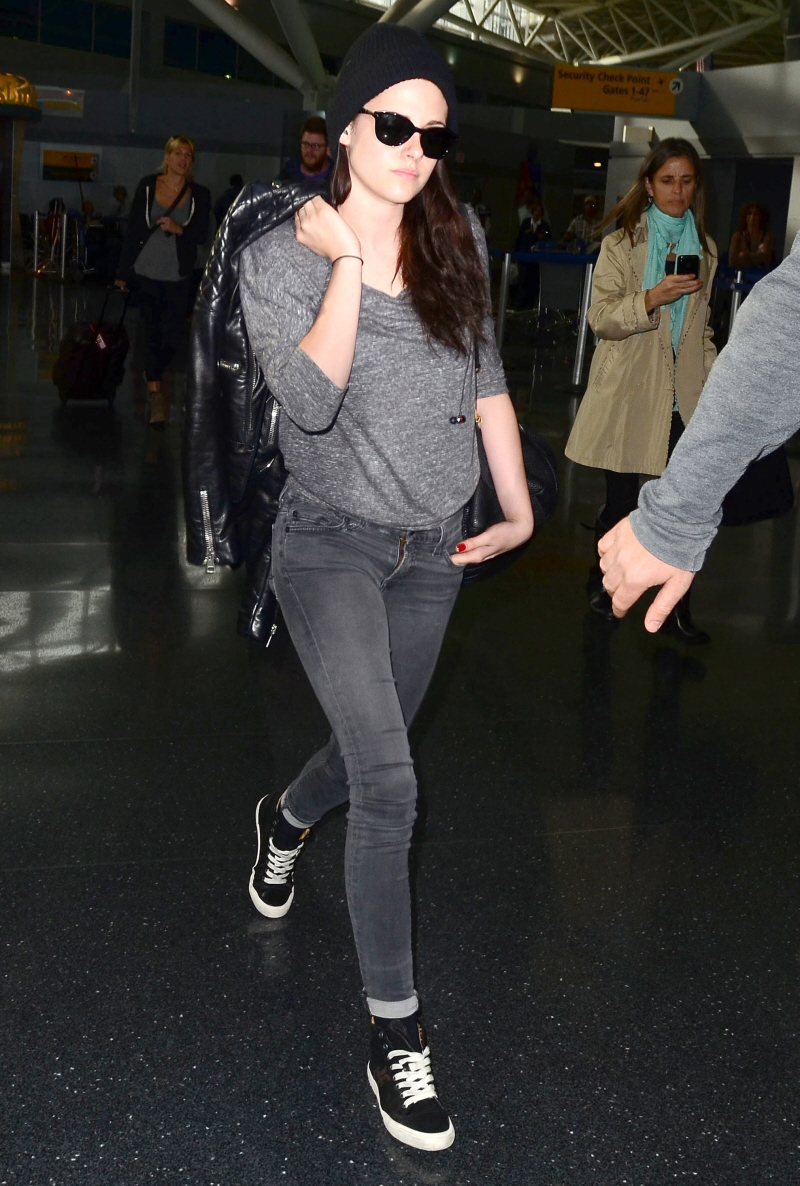 These are new photos of Kristen Stewart arriving in New York City yesterday. She had been in LA, where she did a Q&A with Bad-Pants McGee and she also attended a screening for Snow White & The Huntsman. I'm hoping that we get an actual big premiere tonight, but I can't find out if one is scheduled. I think Charlize is still in New York too, so chances are pretty good that something will go down tonight. As for Kristen's travel outfit – those are the same busted skinny jeans she always wears. I think the kicks are new. And God help me, I LOVE that top. I want that top in all of the colors.
Kristen appeared on the Today Show this morning. Here's the video:
Visit msnbc.com for breaking news, world news, and news about the economy
Her dress is cute. But she's just so awkward… which makes me ask, once again, why does her publicist do this to her? She needs to do more print interviews and pre-taped talk show pieces. She can't do it live.
In other Kristen news, she spoke to the Los Angeles Times about whether or not she's trying to distance herself from Bella Swan:
Kristen Stewart says taking on "Snow White" wasn't a calculated move to change her on-screen image.

"People are going to think that it's me trying to either distance myself from 'Twilight' or try to prove myself beyond it or whatever," the 22-year-old said Tuesday evening at a screening of the $175-million production. "But it's [just] good timing. I think it's all fallen off the truck in a really lucky way. But it's totally not my doing."

Asked if she felt "Snow White" marked a new phase in her career, Stewart said it didn't.

"'Twilight' means so much to me, but it doesn't stand out in terms of — " she paused, looking for the right words. "Everything I do needs to be really important. ['Snow White'] is neither better or worse than anything I've done."

Her latest film, which also stars Charlize Theron, is the second picture based on the children's tale to hit theaters this year; "Mirror Mirror," Relativity's lighter take on "Snow White," struggled at the box office after its release in March. But Stewart said she thinks her version of the film will resonate with fans because it's a "fundamental story" that makes "you care about people."

"Not to be totally over-sentimental about it, but it's got a nice message — and a very, very simple one. It just kind of makes you feel good about being human."
"Everything I do needs to be really important. ['Snow White'] is neither better or worse than anything I've done…" Oh God. That does not bode well. I know what she was trying to say, obviously. Asking an actor to rate their own work in levels of importance is like asking a parent to choose their favorite child. I think Kristen was attempting to be gracious about the Twilight franchise and the doors that have opened to her because of it. But really she wants to get far, far away from Bella.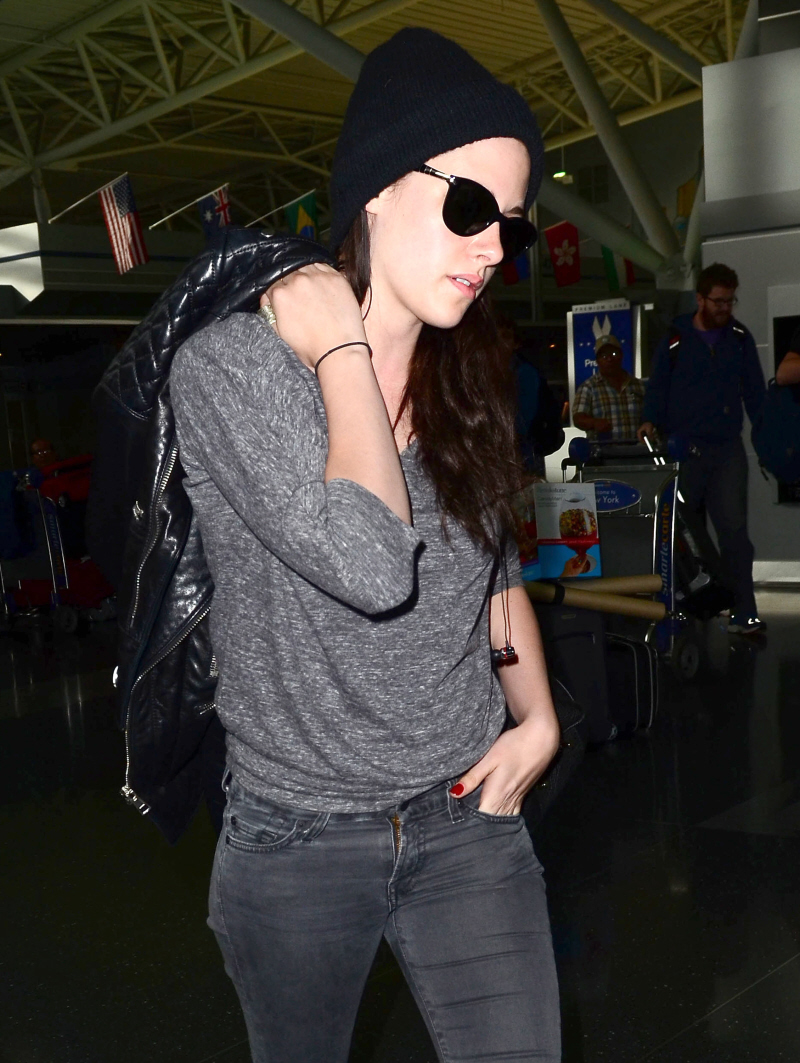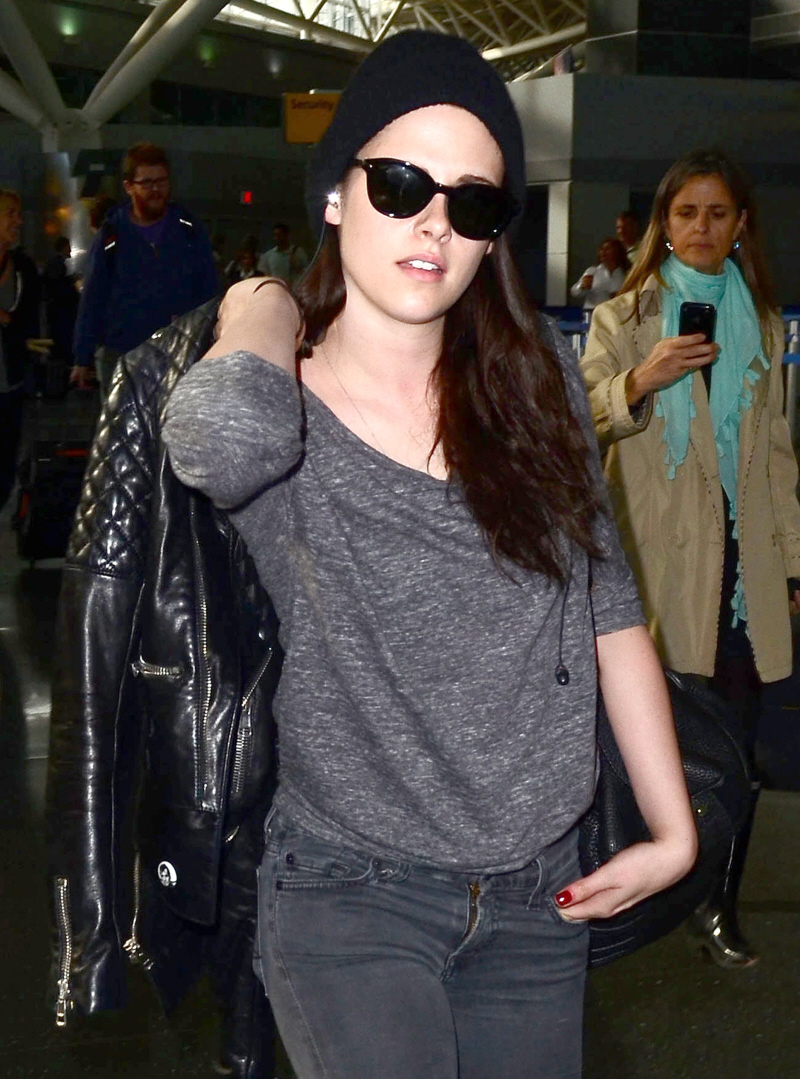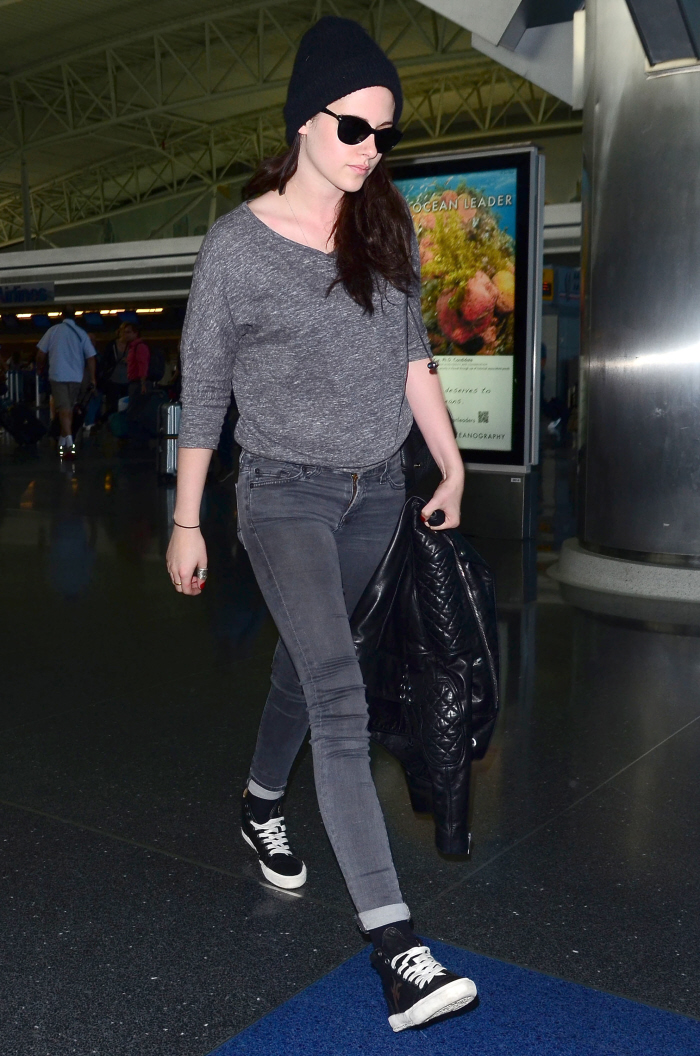 Photos courtesy of Fame/Flynet.