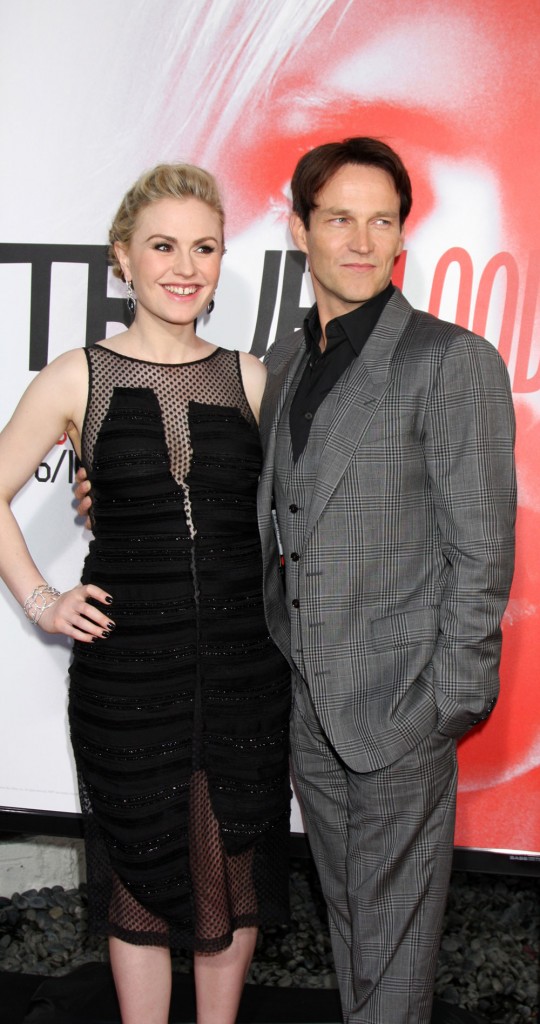 I'm excited for the new season of "True Blood," but honestly not as excited as I was last year. I think that things just got so complicated this last season that I don't even remember a quarter of what happened. Hopefully they'll do a decent recap ahead of each episode. (As an aside, kudos to "Game of Thrones" producers for making the recaps very clear and obvious so the plot is easier to follow. I was starting to get lost this season and they pulled me back in with easy to follow recaps.)
Spoilers for True Blood's upcoming season
TB comes back on June 10th, and from advance details we've seen from trailers Russell Edgington is back! They should have shown that evil bastard the true death. I guess Erik and Bill join forces, and a new evil Vampire comes in with Christopher Meloni's character. This should get interesting.
At the premiere last night, pregnant Anna Paquin wore Rachel Comey. I'm not a fan of the asymmetric neckline, which looks sloppy to me. Coupled with the goofy hemline, it just looks like someone cut out random shapes of striped sequin fabric and then sewed them haphazardly to some polka dot mesh. I'm surprised this isn't Stella McCartney. It's like someone got drunk and tried to copy Stella's design. Anna doesn't look pregnant from the front at all, but from the side you can see she's showing. I have mixed feelings about Anna, and wish she would look happier on the red carpet.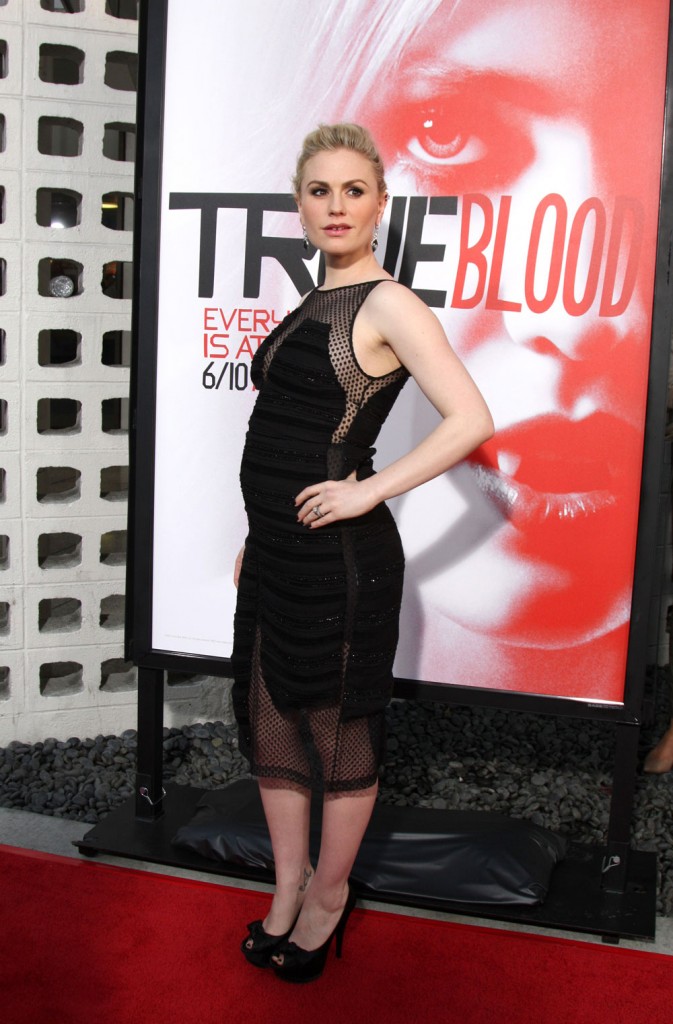 Stephen's hair looks way too dark, right?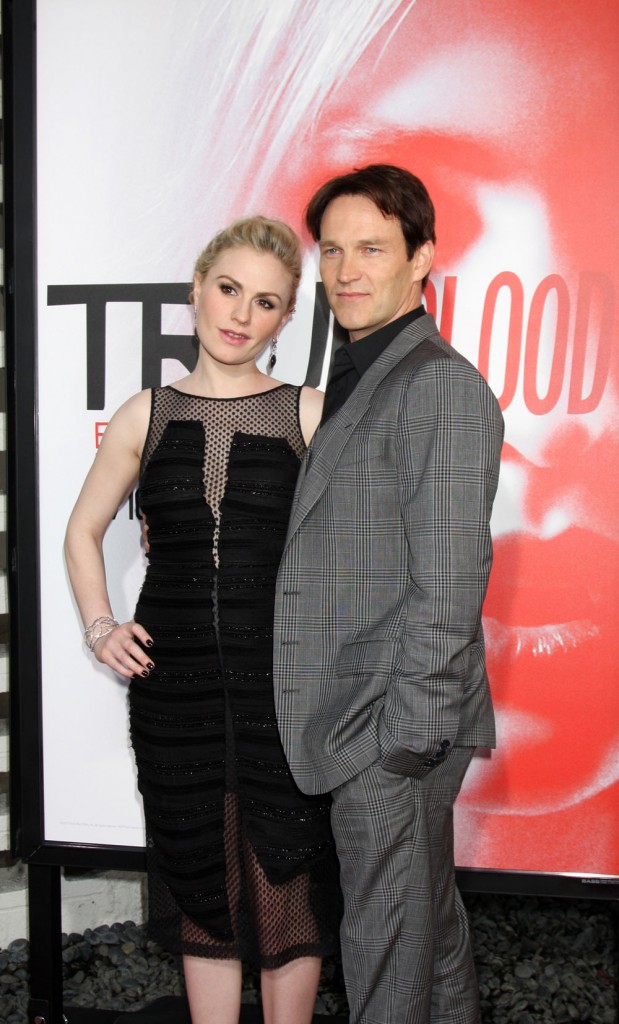 Janina Gavankar was ridiculous in this puffy very short tin foil ice skater gown. Look at the ruffled layers on this thing. Janina plays shapeshifter Luna, Sam Merlotte's love interest. I don't really like her character and now that I see her taking this dress seriously my impression of her is confirmed. Check out her orange platform pumps. Hideous!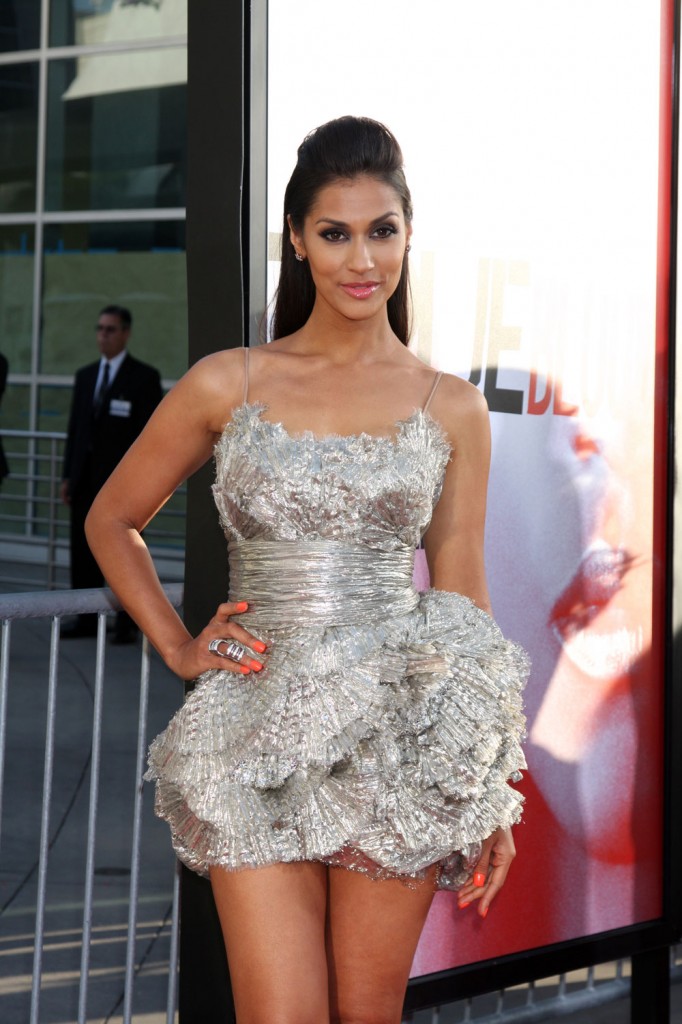 Look at Terry! Todd Lowe is really hot to me. He's such a good actor. I'm looking forward to seeing more of him.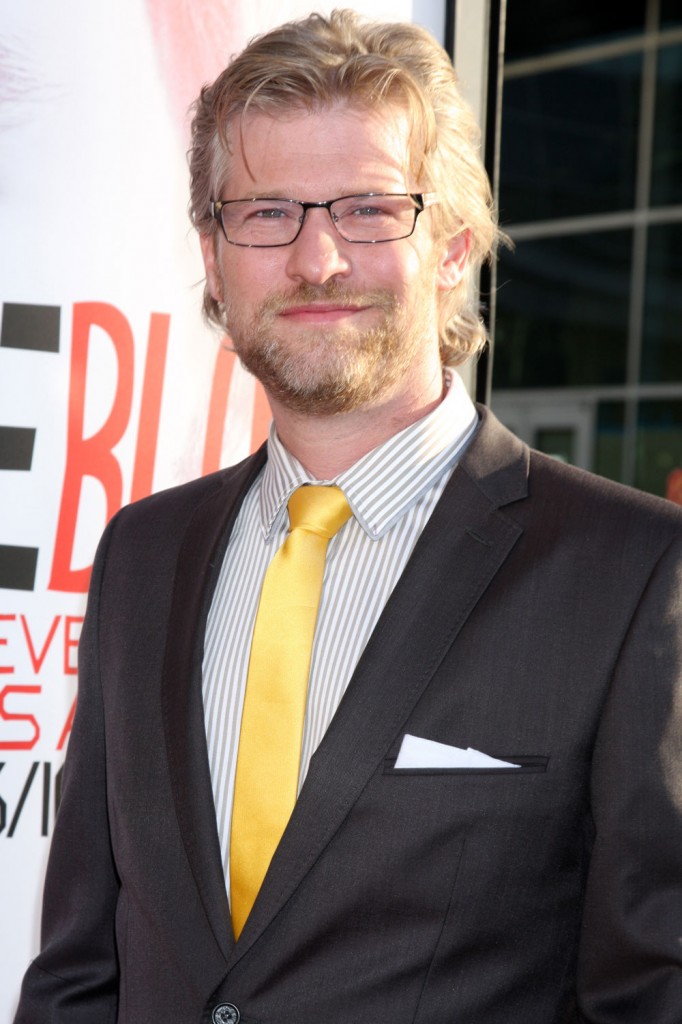 I also find Chris Bauer, Andy Bellefleur, oddly attractive. He plays bumbling so well, but there's something sexy about the man. Am I alone in this?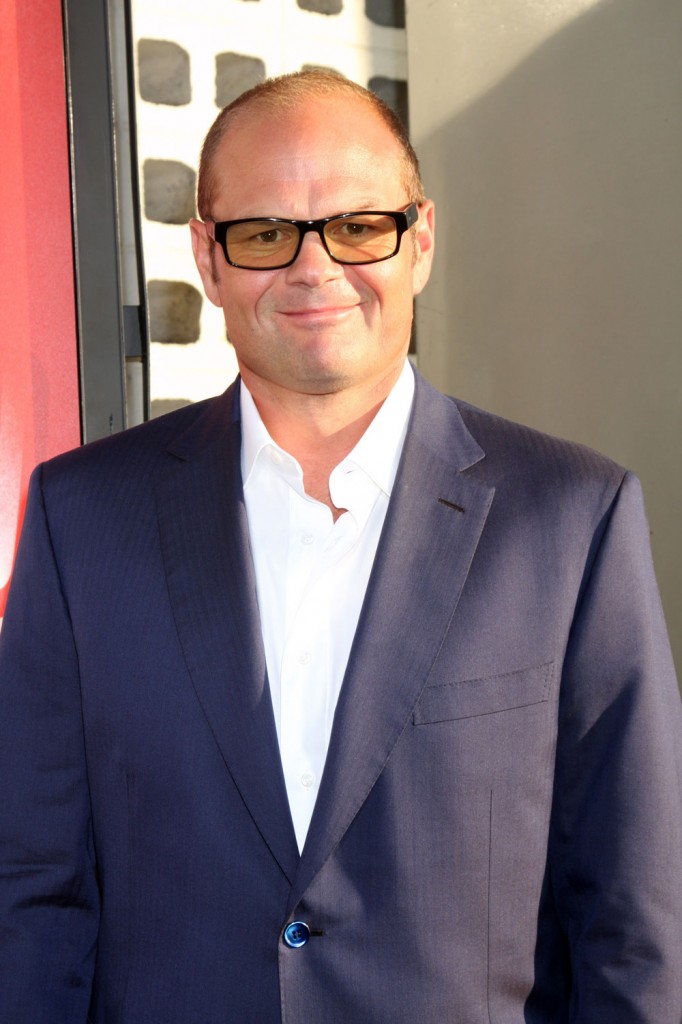 In contrast, Joe Manganiello doesn't do it for me at all. Check out his man scarf hanging out the bottom of his tiny vest thing. He's superficially hot, but he seems like such a tool.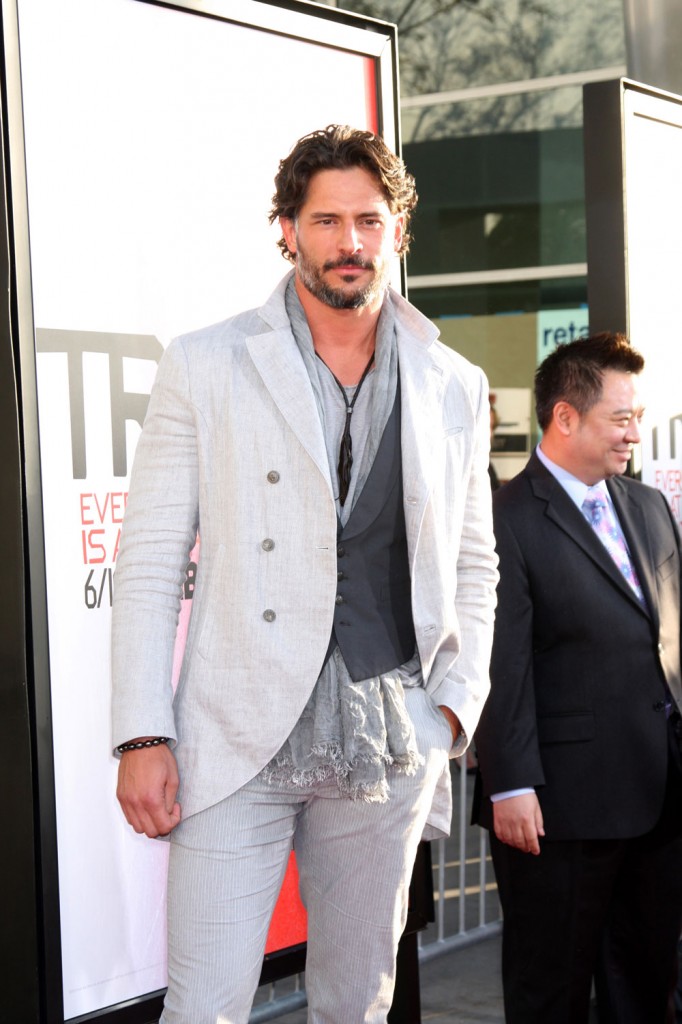 Sam Trammell is a cutie though, despite that goofy dot shirt. He needs some more scruff to complete the look, and that hairstyle isn't doing him any favors. He and his girlfriend had twin boys last August.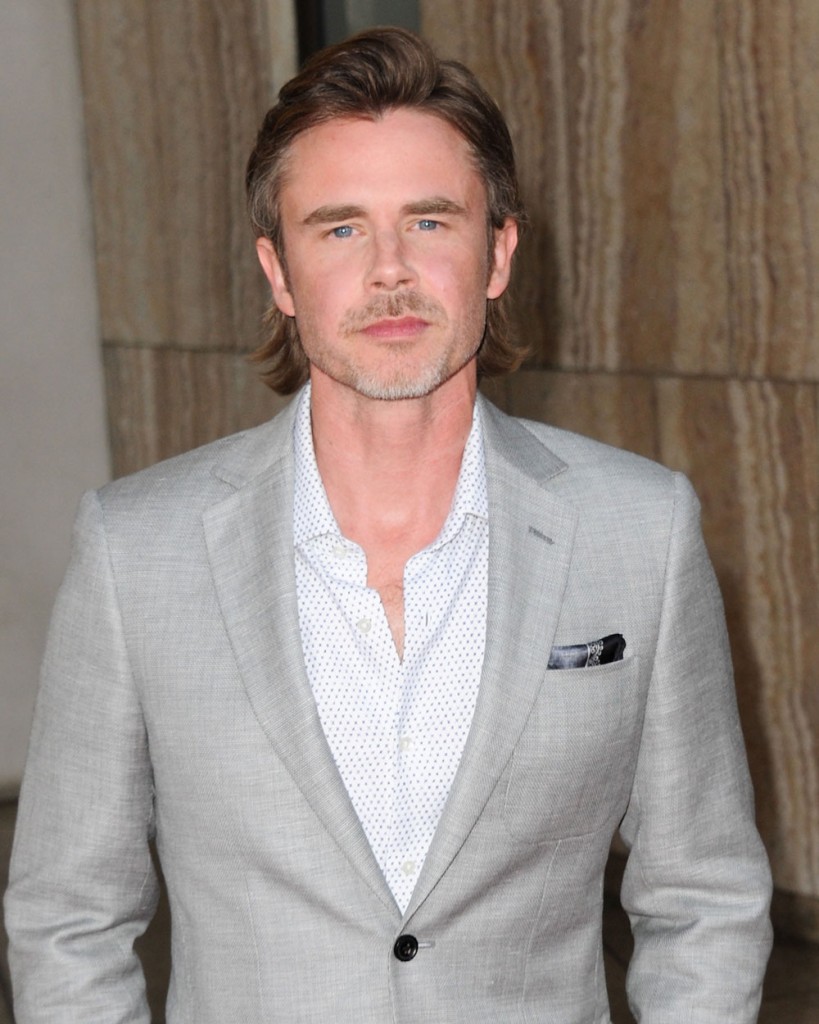 Deborah Ann Woll is a great actress and seems like sweet person, but I've rarely seen her get her red carpet style spot on. She's so gorgeous too.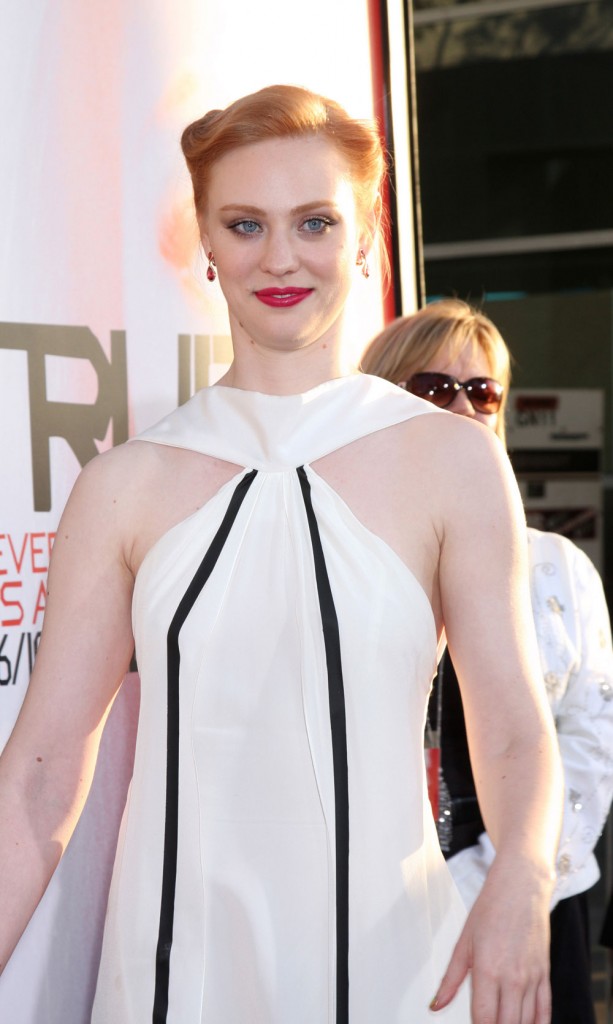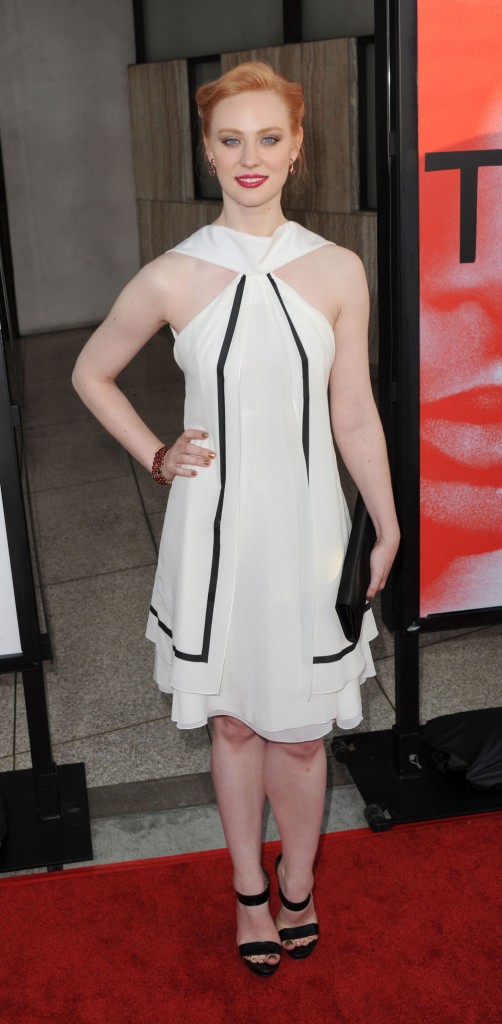 Here's Carrie Preston, Arlene, with her real life husband, Lost actor Michael Emerson. They're so cute together! I love her on the show.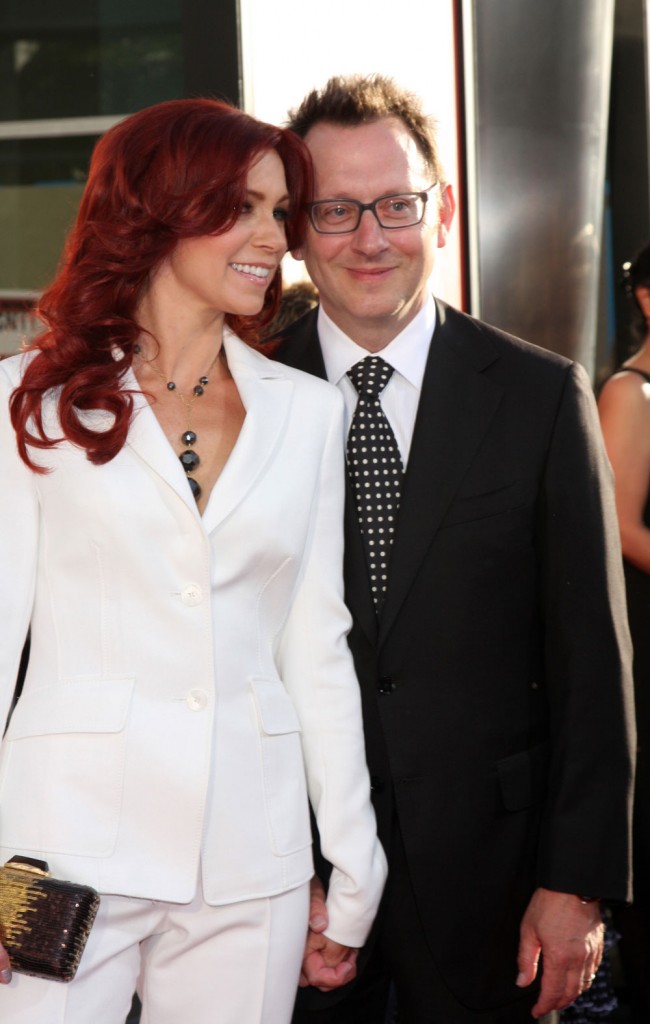 Nelsan Ellis, that handsome devil. He's also an incredible actor.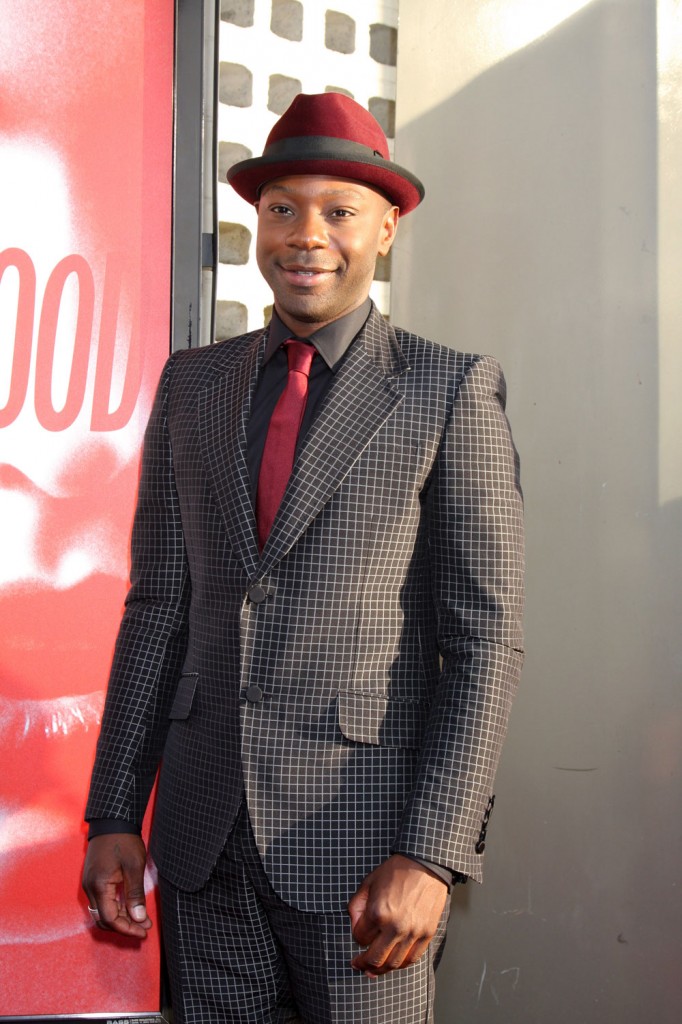 Askars! Can't wait to hear his sexy voice again.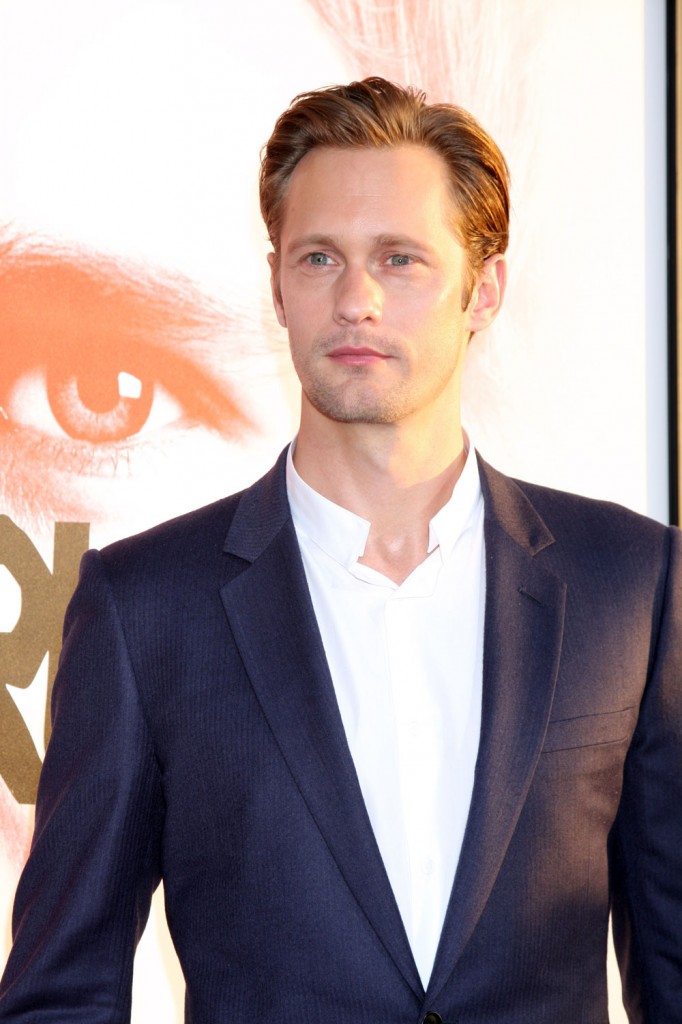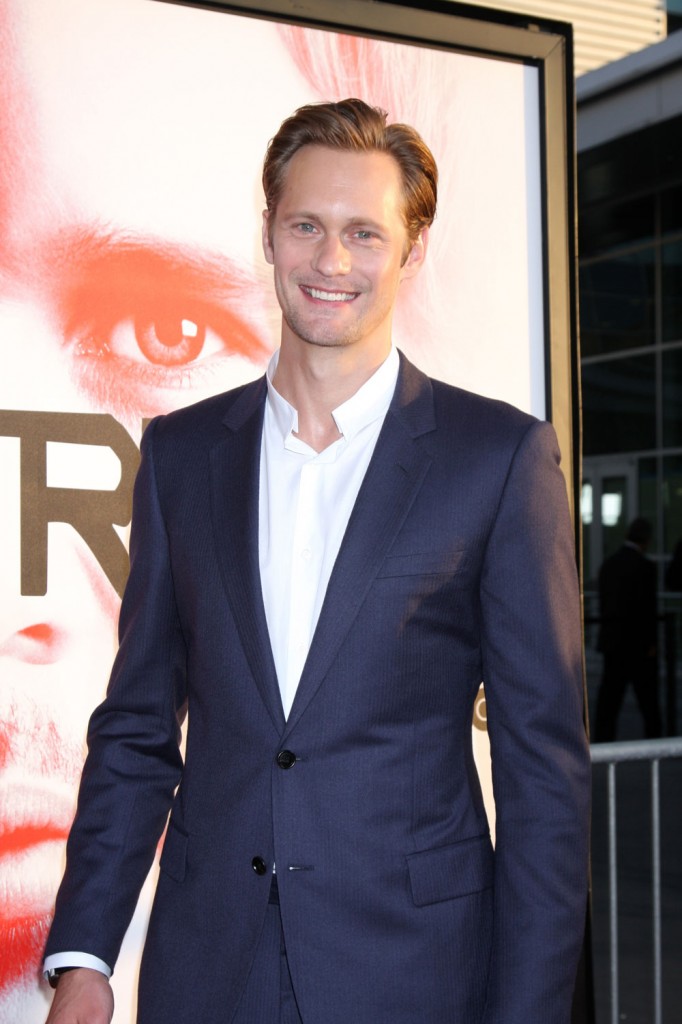 Kristin Bauer with her squinty husband. Her character Pam is awesome, but she doesn't look well put together here. It's the dress in combination with that 70s hair.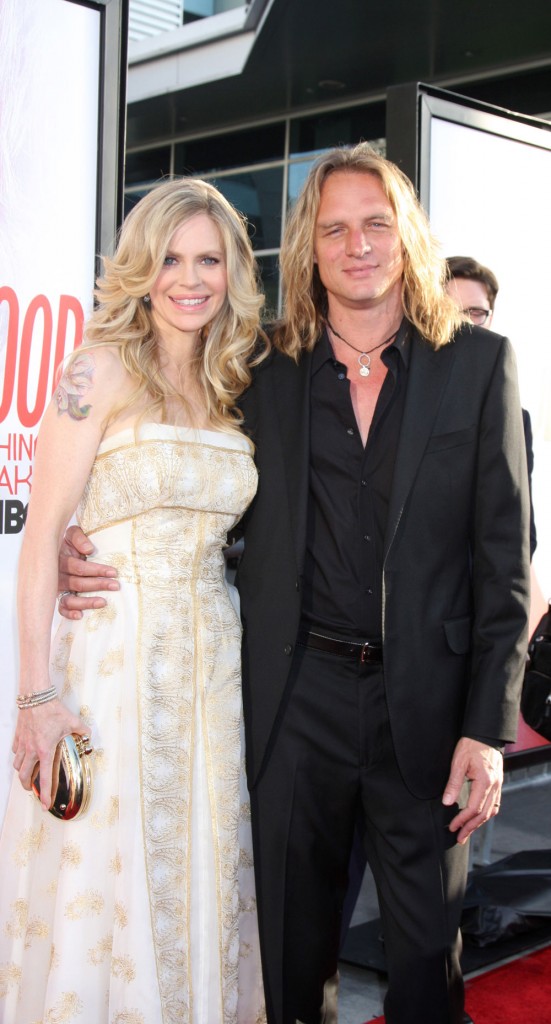 And I'll end with Tara Buck, who plays Ginger, the trashy human who guards Fangtasia during the day. This dress is awesome and hilarious. I just love it.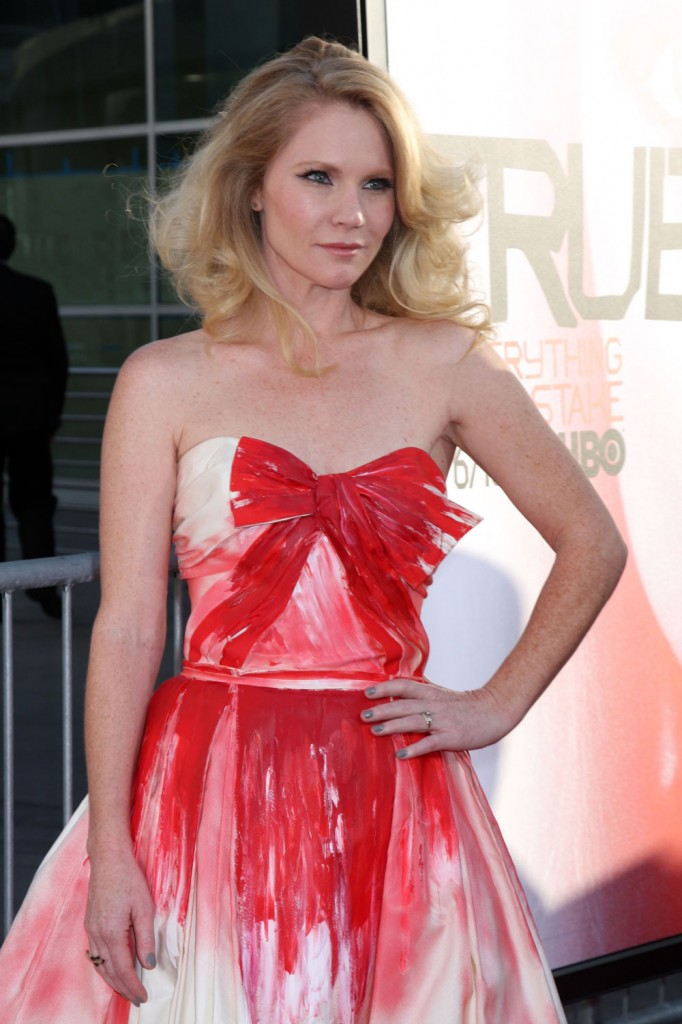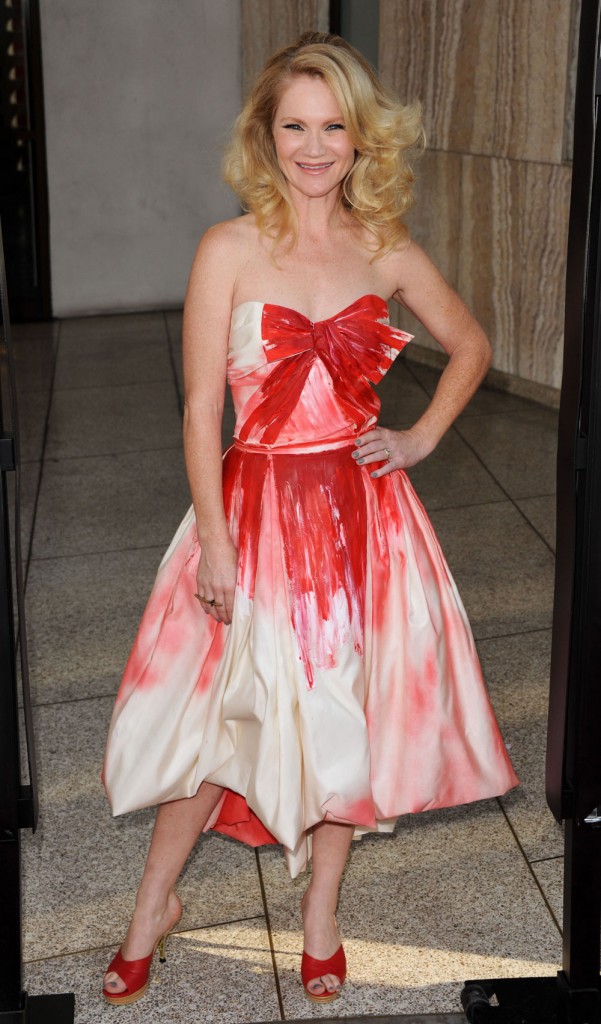 photo credit: WENN.com