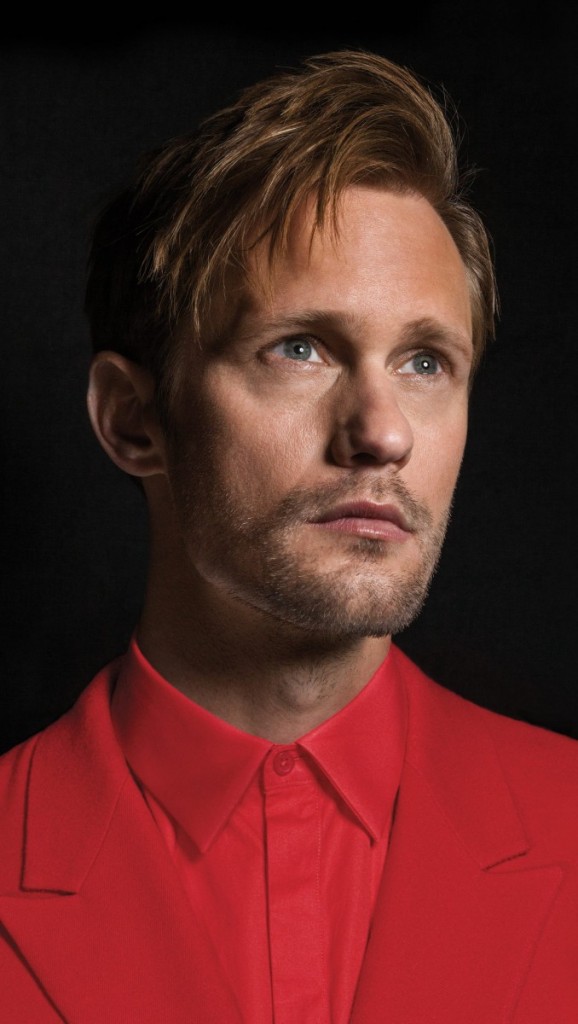 Bullett Magazine has a new profile, interview and photoshoot with the gorgeous and talented Alexander Skarsgard, who is promoting both Battleship (which didn't do well domestically at the box office, but at least recouped in the international market) and season 5 of True Blood, which premieres June 10th.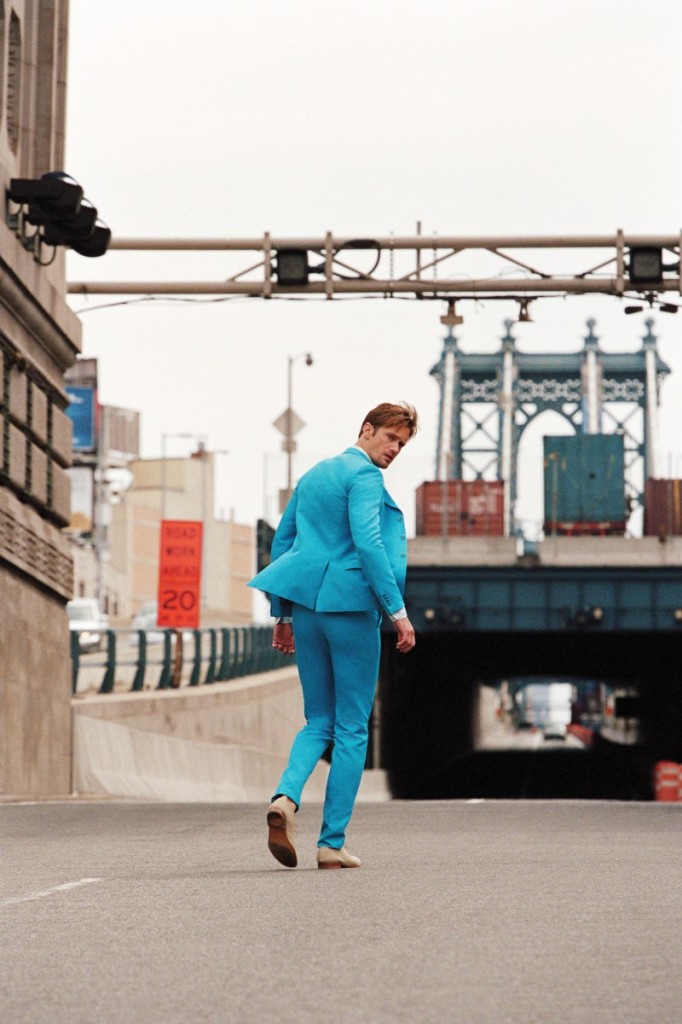 The interview itself isn't anything we haven't heard from him. Skars doesn't reveal anything personal, as usual, and remains gracious and humble. He's so gracious he submitted to some truly awful styling for the photoshoot. He wears cheap looking button down shirts and very fug monotone tight-fitting suits. Look at his ass in that blue Bottega Veneta suit. It's so tight it looks like he's wearing jeggings. Plus they also puffed his hair up in a goofy 80s style. In the photo where he's holding a baby lamb, he looks like a televangelist to me. Maybe it's the weird pendant necklace coupled with the dress shirt. I don't get a sexy vibe from him, I just think I'd listen to him try to convert me for at least an hour. I would invite him in and make him some coffee, and stare at him for a while. Then we would end up making out on the couch and he'd apologize and get all flustered and tell me he's never felt this way before. Damn, I can even fantasize about him as a holy roller.
Anyway here's some of the article. If you're a fan it's worth reading. He seems to talk about his military service, or at least get asked about it, in every single interview. He goes with it, and I like what he said about how it helped him be humble and appreciate things. You get the sense that he's very genuine about it.
On how the military helped him appreciate life
In his late teens, he joined the military, not to defy his liberal upbringing, but because he didn't know what to do with himself. "I just needed a challenge," he says. "I come from the city. Growing up, we were never out in the wilderness, and I wanted to do something completely different." Skarsgård signed up for the anti-sabotage unit. "The stuff they got to do in this unit, it just sounded cool." The experience came in handy when he later spent months dramatizing the U.S. invasion of Iraq for the HBO miniseries Generation Kill (and later still, while playing a commanding naval officer in his latest film, Battleship). It's even come in handy in real life: "I definitely complain less," he says humbly, "and I appreciate more."

On how a horde of women told Battleship director he better hire Askars
Peter Berg, the film's director, had been ambushed by the women at his office, who'd practically begged him to cast Skarsgård in the film. "I was a big fan of True Blood— that's why I started thinking about him," says Berg. "One day, a gang of women who heard that came into my office—there were about seven of them—and told me it was not negotiable."

Before signing his contract, Skarsgård did some negotiating of his own. He wanted to make sure that the story would take precedence over special effects, and that Berg, who'd sharpened his teeth on less bombastic fare like Friday Night Lights, wasn't a slave to bottom-line studio executives. "He sat me down and said, 'The studio trusts me. They know I'm good with actors. If you have ideas, talk to me. We'll make it work,'" says Skarsgård of their partnership. "Pete cares about the characters and their relationships. He wasn't like, 'Just say your lines so we can get to the awesome aliens and explosions.'"
[From Bullett Media]
I didn't see Battleship. Not even Askars could get my ass in a seat for that, but I've read that it was awful. It's to his credit that he's still talking up the director and saying that he gave him artistic integrity. He's a consummate professional.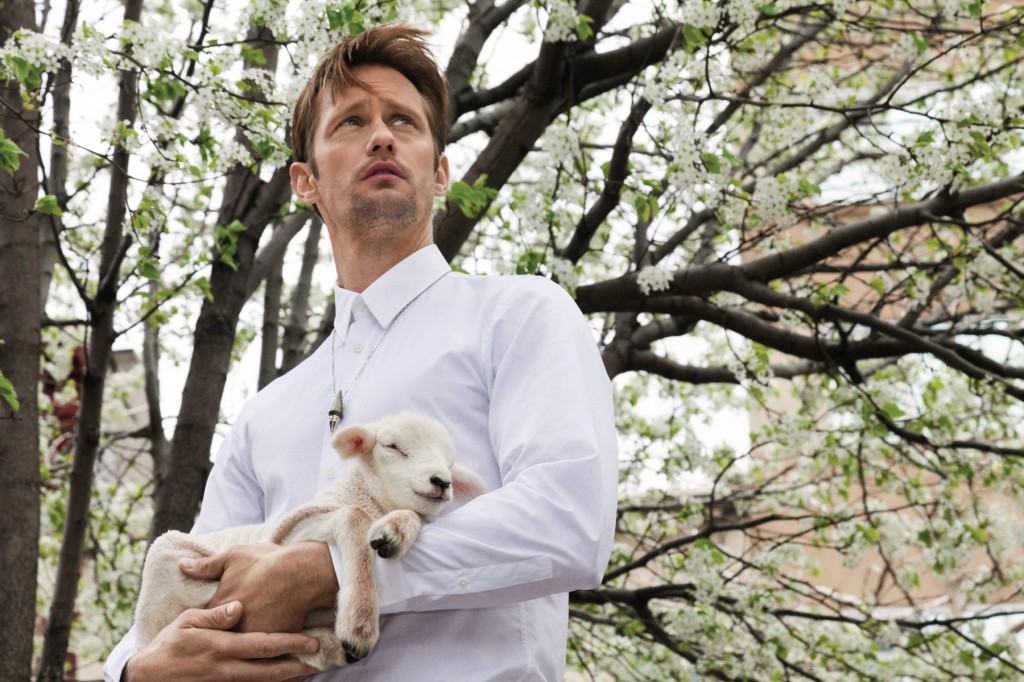 At the end of the article, they mention what he told the sweet lamb he was holding: "You're the cutest! But I just had lamb stew last night." Even that sounds sexy to me.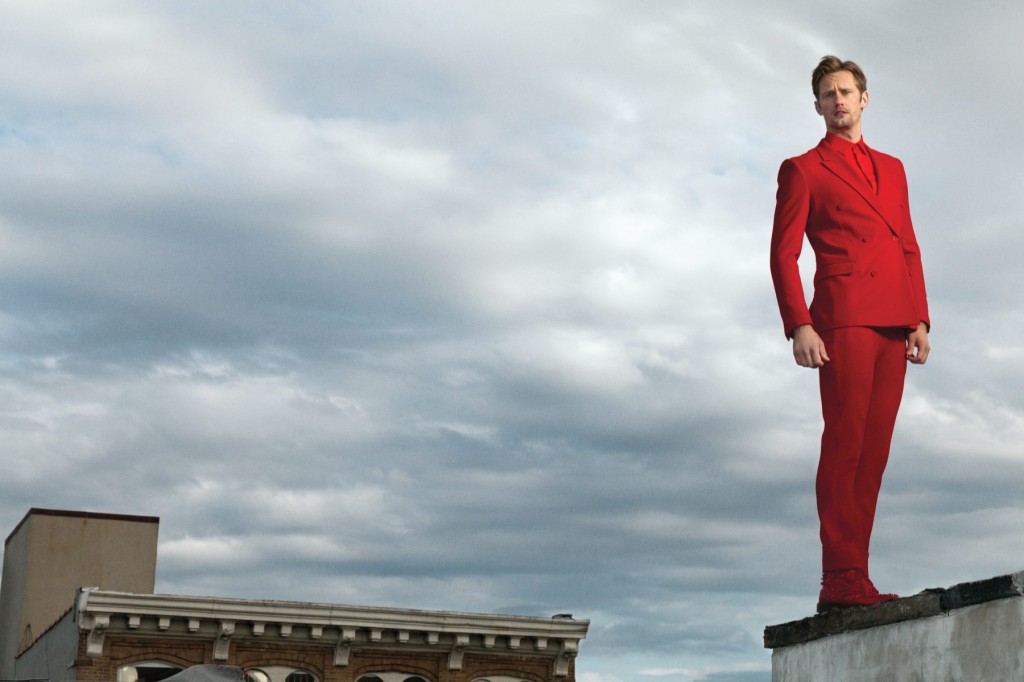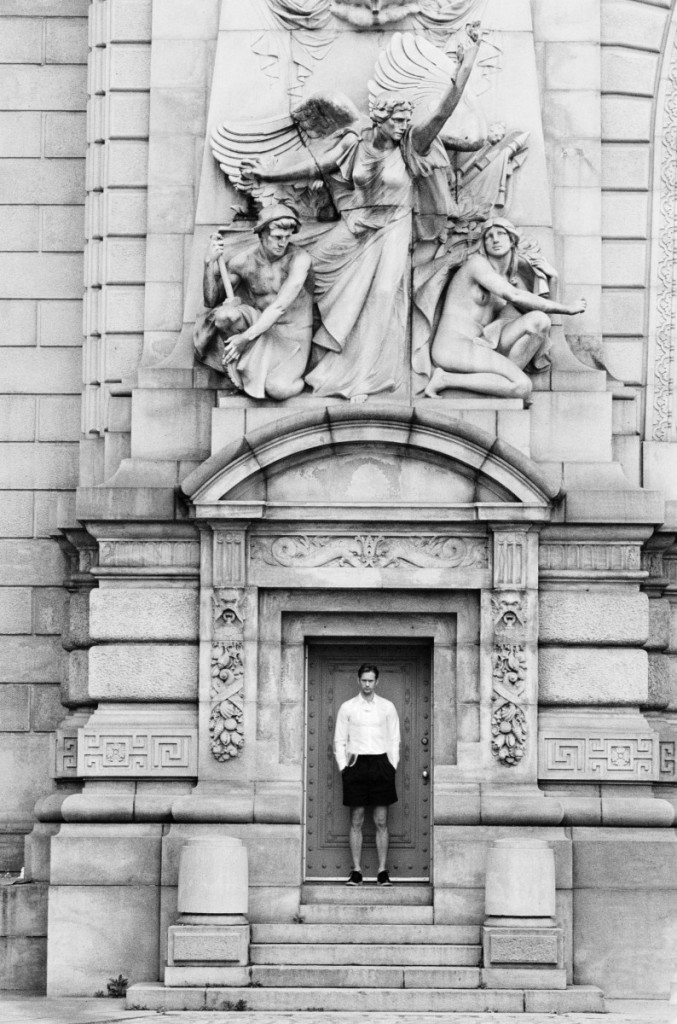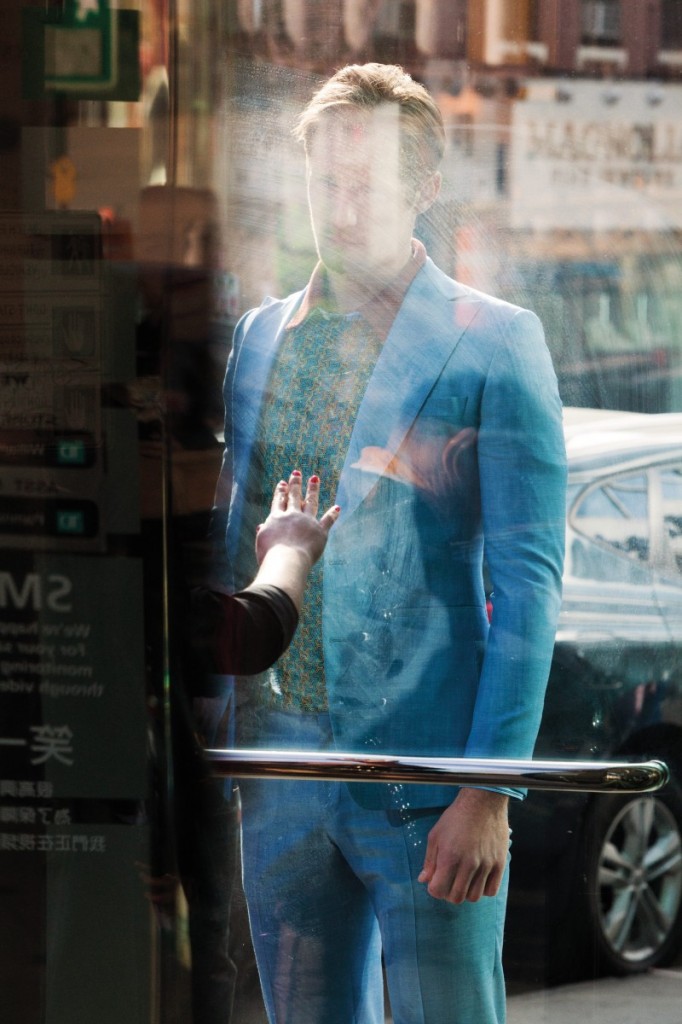 Photo credit: Bullett Media