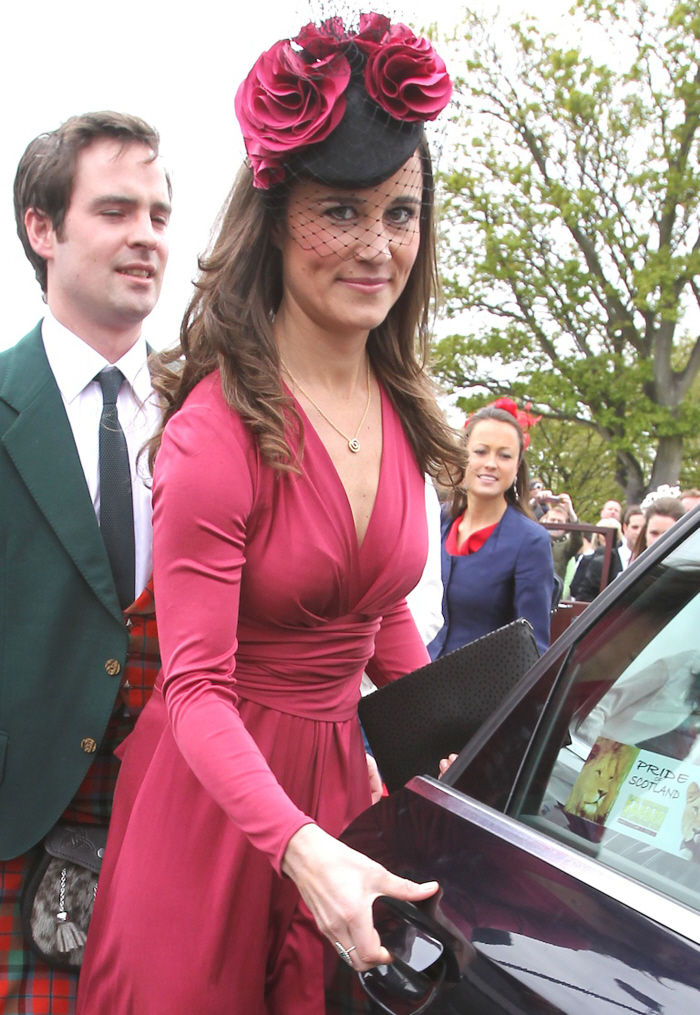 I know a lot of you love to hate on Pippa Middleton – I think Pippa is less popular among commenters than Duchess Kate, Pippa's big sister. Personally, I prefer Pippa to Kate for no other reason than I like an underdog. That's not me being cute and referring to Pippa as a dog, by the way. I just think that no matter how you slice it, no matter what good or bad Pippa does in her life, she's always going to be identified at "Kate's sister" and that sucks for her.
Of course, to hear the tabloids talk, you'd think that Pippa LOVES her new identifier, that of "sister of the duchess" and "the ass (of lies) that stole the royal wedding". Maybe it takes a certain kind of personality – a famewhore personality – to enjoy that. I know that if I was in Pippa's position, I would be chafing under those restrictions and trying to make my own way, completely separate from Kate. But… these are the Middletons we're talking about. Kate's nine-year gamble paid off for the Middleton family, and Pippa is seeking the rewards. It seems like Pippa is making herself into the royal-adjacent version of Kim Kardashian?
Pippa Middleton is ready to party – if the price is right. Follwing in the well-paid footsteps of Paris Hilton, Kim Kardashian and Snooki, the 28-year-old sister of Duchess Kate is raking in big bucks by making appearances at bashes all over the world.

"Pippa is a true socialite whose life revolved around posh parties," a royal insider tells Star. "She claims to work two days a week for her parents' company, Party Pieces, but that's an exaggeration. Her real job is capitalizing on being famous."

While Pippa's hard partying has embarrassed England's notoriously private royal family, clubs and publishers continue to throw big bucks at the woman with the world-famous derriere. Penguin Books reportedly forked over more than $500,000 for Kate's little sis to pen a guide on throwing amazing events, set to hit shelves in October.

Earlier this year, a Florida-based business even offered to hire Pippa out for events, for six figures.

"She's getting a lot of offers to make appearances and walk red carpets," explains the source. "Pippa's become one of the most famous faces in the world, and people want to capitalize on that."
[From Star Magazine, print edition]
Disappointing if true. I thought Pippa had several jobs up in the air – she organizes the newsletter for Party Pieces, plus she's a party planner, plus… something else, right? I think she had another job at one point. And while I knew about her book deal (I can't wait for that publicity tour), I didn't know about the "paid to party" part. It wouldn't surprise me, though. Clubs, bars and special events love to have these kinds of "famous for little to nothing" celebrities show up and get photographed. You'd think that if Pippa really was being paid to party, Kate would demand that Pippa stop…? Which is yet another reason I feel sorry for Pips. She's got to follow all of the royal rules but she doesn't get any of the rewards. Kate hasn't even made Pippa her "lady in waiting".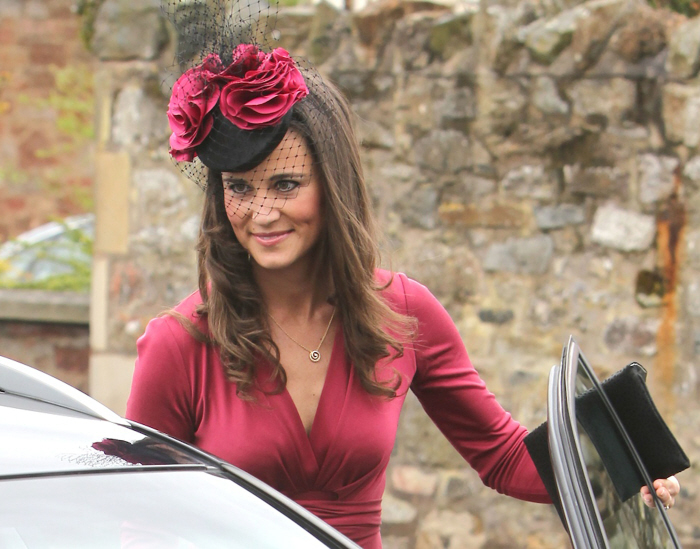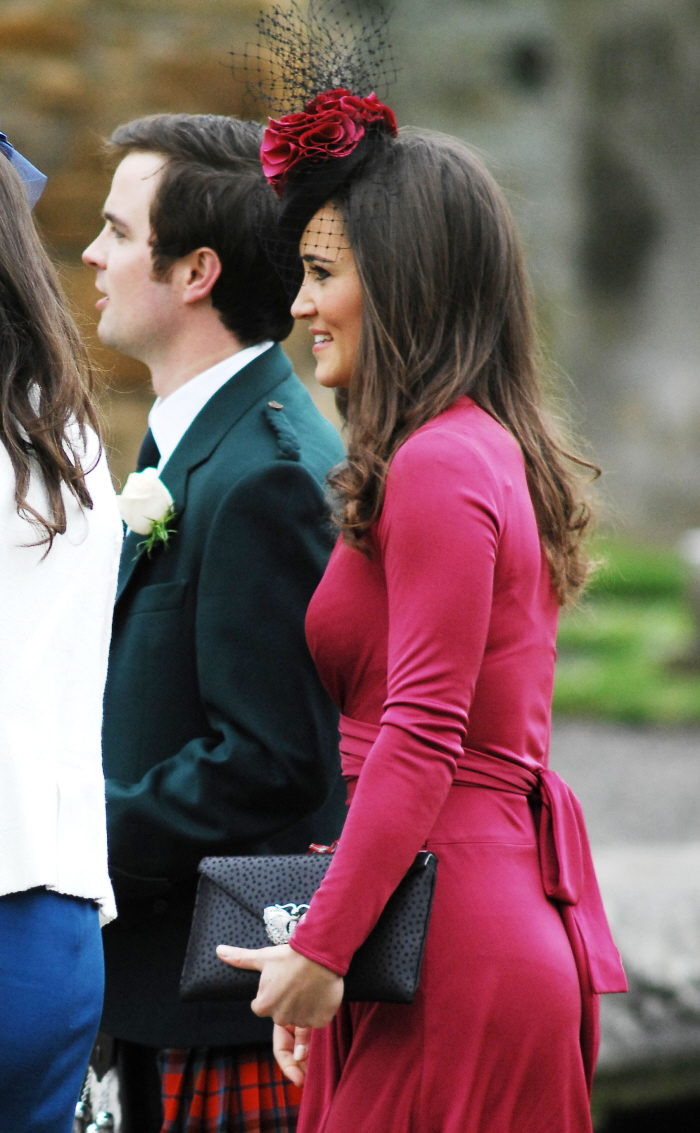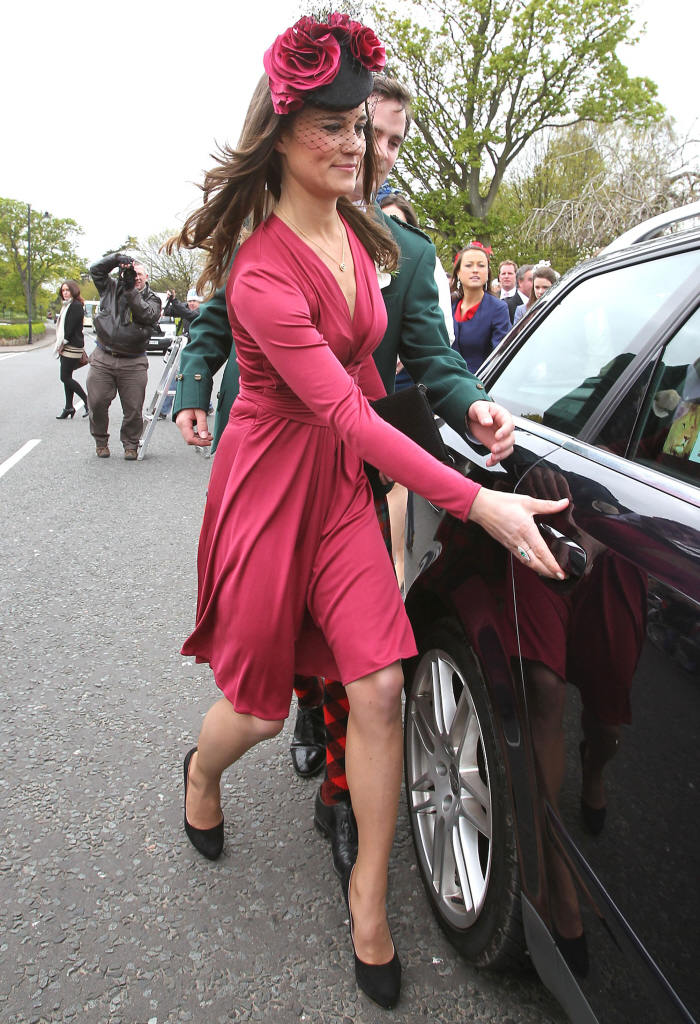 Photos courtesy of WENN.