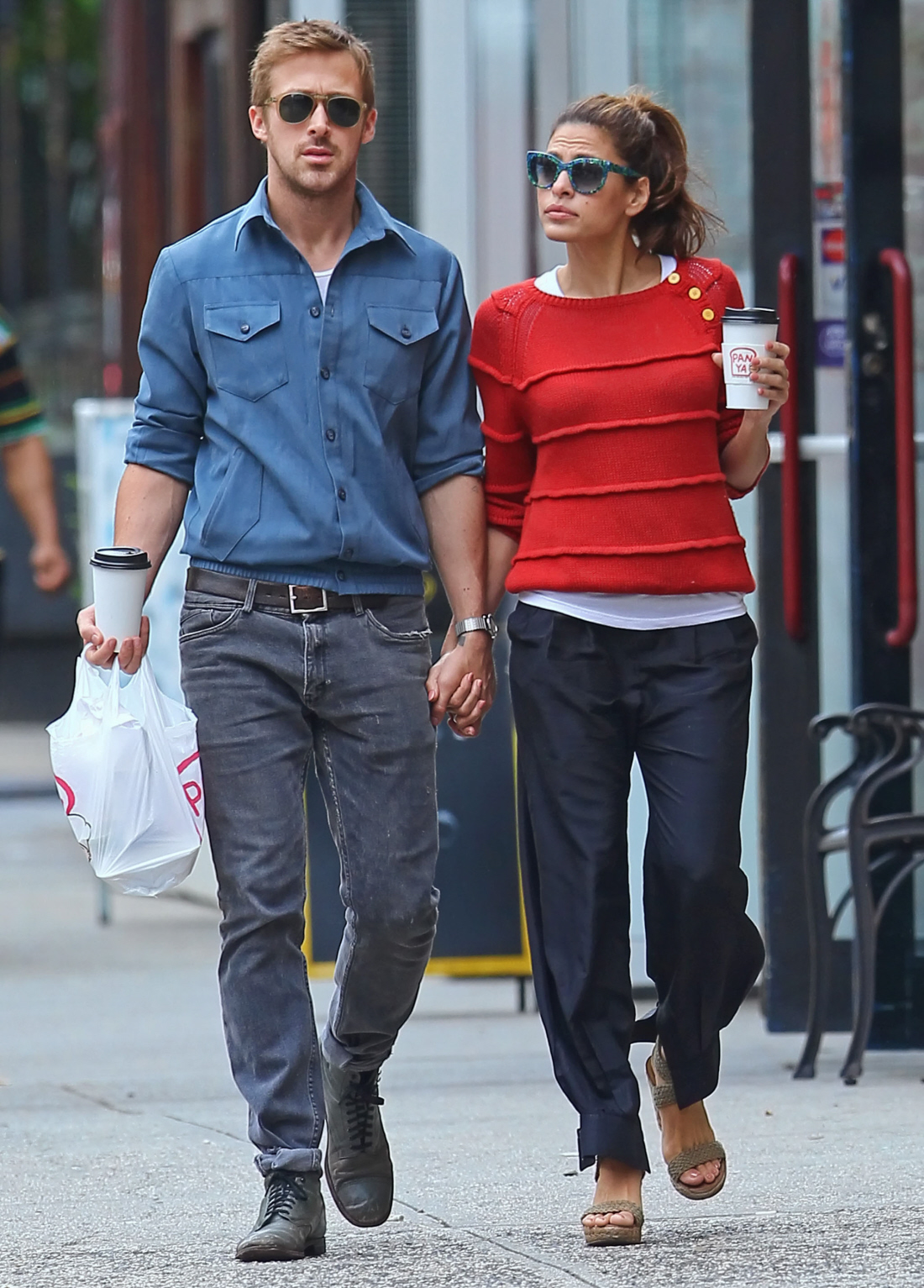 If this post doesn't get more than 100 comments, I will be SO disappointed. I'm foreseeing a great deal of hate for Eva Mendes in the first round, followed by a second round of convoluted debating about reproductive rights, contraception and third-wave feminism, followed by a third round devoted to how much Ryan Gosling sucks because he's with Eva Mendes. Do not disappoint me, people. Star Magazine reports that Eva Mendes wants to have Ryan Gosling's baby. I KNOW. She wants to gestate a baby gosling (redundant) so badly, she's allegedly issued Ryan a "Put a baby in me or we're over" ultimatum. The kicker – and the buried lede – is that Star Mag's sources claim that Eva is ALREADY gone off The Pill. Flame on, y'all.
It might be time for Ryan Gosling to put or shut up with girlfriend Eva Mendes, as the stunning actress is demanding a little Gosling from the Hollywood hunk.

"Eva has given Ryan an ultimatum. She told Ryan she wants a baby with him, and that if he isn't prepared to do that, they should split up," a source tells Star.

Eva, 38, has told multiple friends she is off the Pill and ready to become a mom. "Eva's clock is ticking," says the source. "She's been aching to start a family for a few years – and even seriously looked into adoption in the summer of 2010. But now she and Ryan are together, and he's mature beyond his years and great with kids."

Eva believes that Ryan, 31, will be an amazing father and that the timing is right because they are in a committed relationship.

"He's loyal and not a skirt-chaser," the source says. But that doesn't mean Ryan's totally on board himself. "Ryan loves Eva, but he isn't ready for a baby right now – he's concentrating on his career," the source explains. And that may just put an abrupt end to the adorable couple.

"Eva's considering her options. If Ryan doesn't change his mind, this could end up destroying their relationship."
[From Star Magazine, print edition]
I believed the Us Weekly story a few weeks ago with sources claiming that Ryan "grew distant" with Eva for several months, and they're relationship was in flux. But! I think that photo op they did together in NYC was a public confirmation that they're still very much "on" and very serious about each other. Gosling doesn't do those photo-ops with just any random Disneyland piece. Eva is "special". Special enough to carry a Gosling baby? Hmmm….
Some photos of Eva over the past two weeks – she's been getting pap'd every other day in LA, it seems. Read into that whatever you want.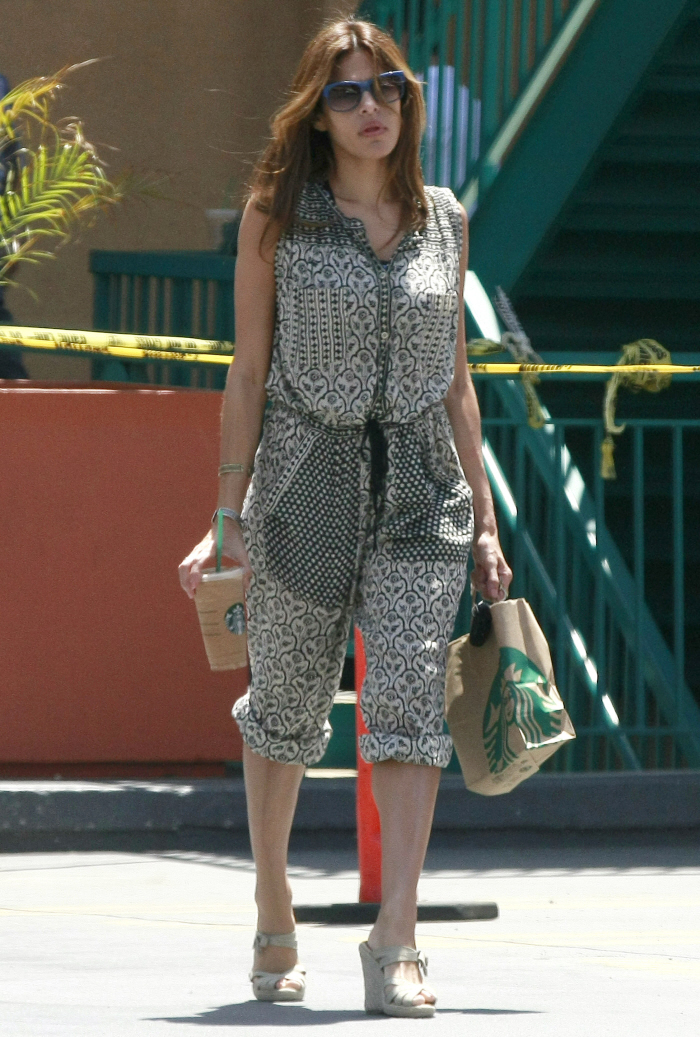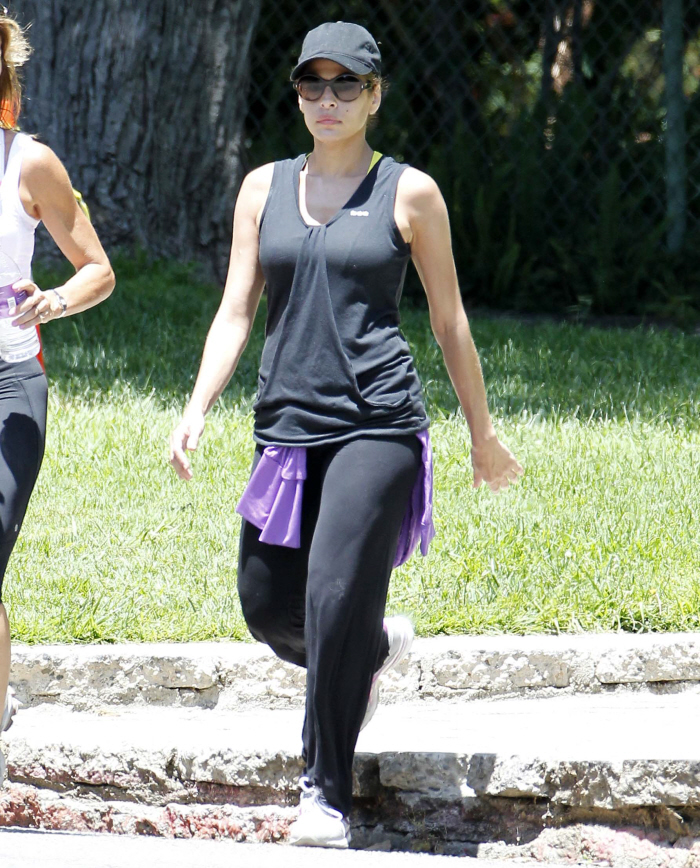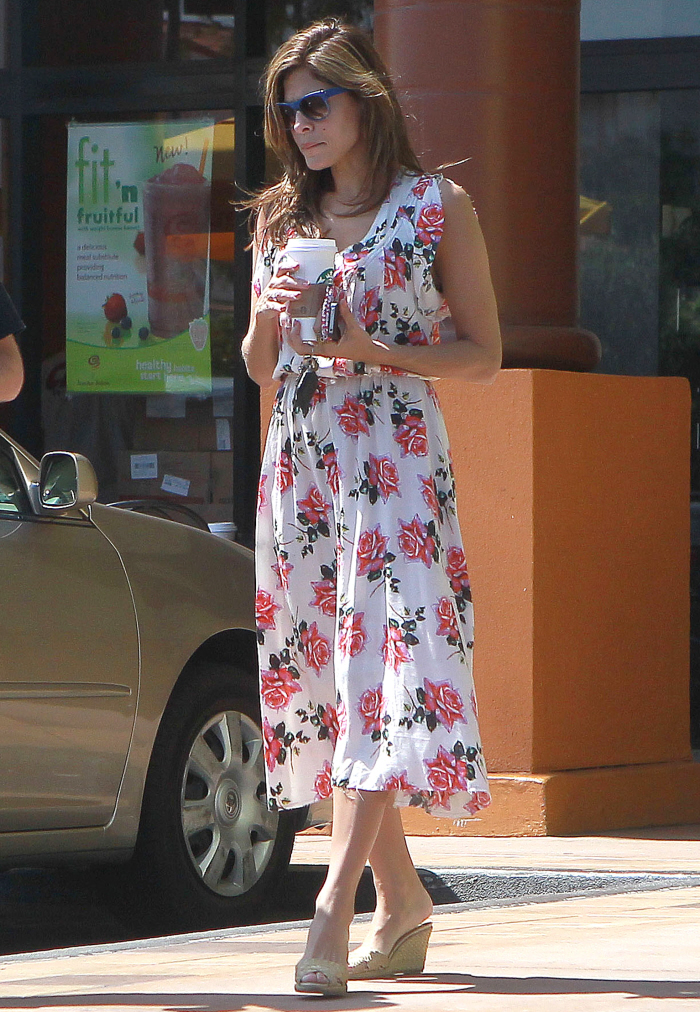 Photos courtesy of Fame/Flynet.