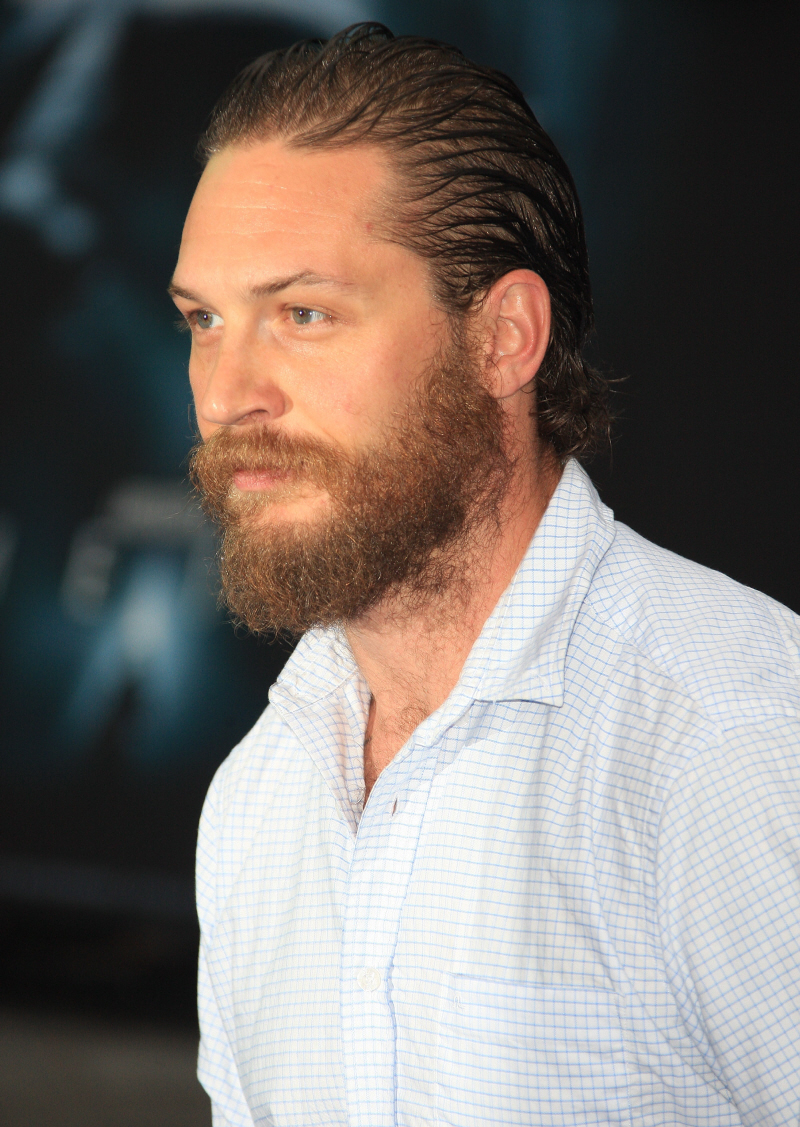 In my unyielding Fassbender-lust, I completely overlooked another hot guy at last night's Prometheus premiere in London: TOM HARDY. Yes, it was a good night for ladies who love men with big, beautiful beards. I have to admit… my favorite is always Michael Fassbender. Even when he looks like hell, even when his suit is horrible, even when his pants are awful, I still prefer The Fassbender to everyone else. That being said, I always appreciate some Tom Hardy. I wonder why Tom came out for this premiere? He's worked with Idris Elba before (I think they're mates), but Idris wasn't at the premiere. Are Tom Hardy and Fassy friends? Imagine hanging out with both of them together. Imagine…casual flirtations… eye contact… Tom leans in, staring at your mouth… while Fassy slowly runs his fingers on your neck and back. GAH.
Hardy has certainly improved since his unfortunate Bane styles – that was when he shaved his head, bulked up and all of a sudden looked like Shrek. He's been growing out this mangy beard for a few months, and the rest of his hair has come back in rather nicely. Tom walked the blue carpet for Prometheus solo (or, at least, we only have photos of him solo), but at the after-party, he was with his back-on fiancée Charlotte Riley. I like the way he holds her. If you remember, Tom recently said that Charlotte isn't interested in marrying him any time soon – "She's a difficult woman to pin down." This needy bastard needs to pin me down.
PS… A lot of people think Tom Hardy and Logan Marshall Green look alike. There's a resemblance, sure, but the vibe is totally different. Tom Hardy is all bedroom eyes and flirtation and Logan is just… I don't know. He seems kind of awkward.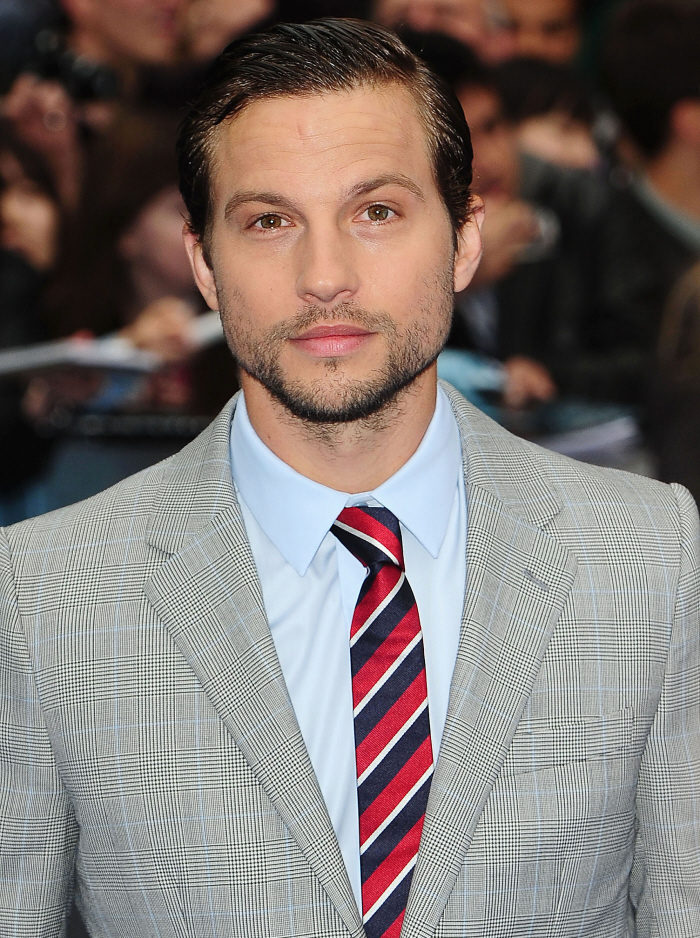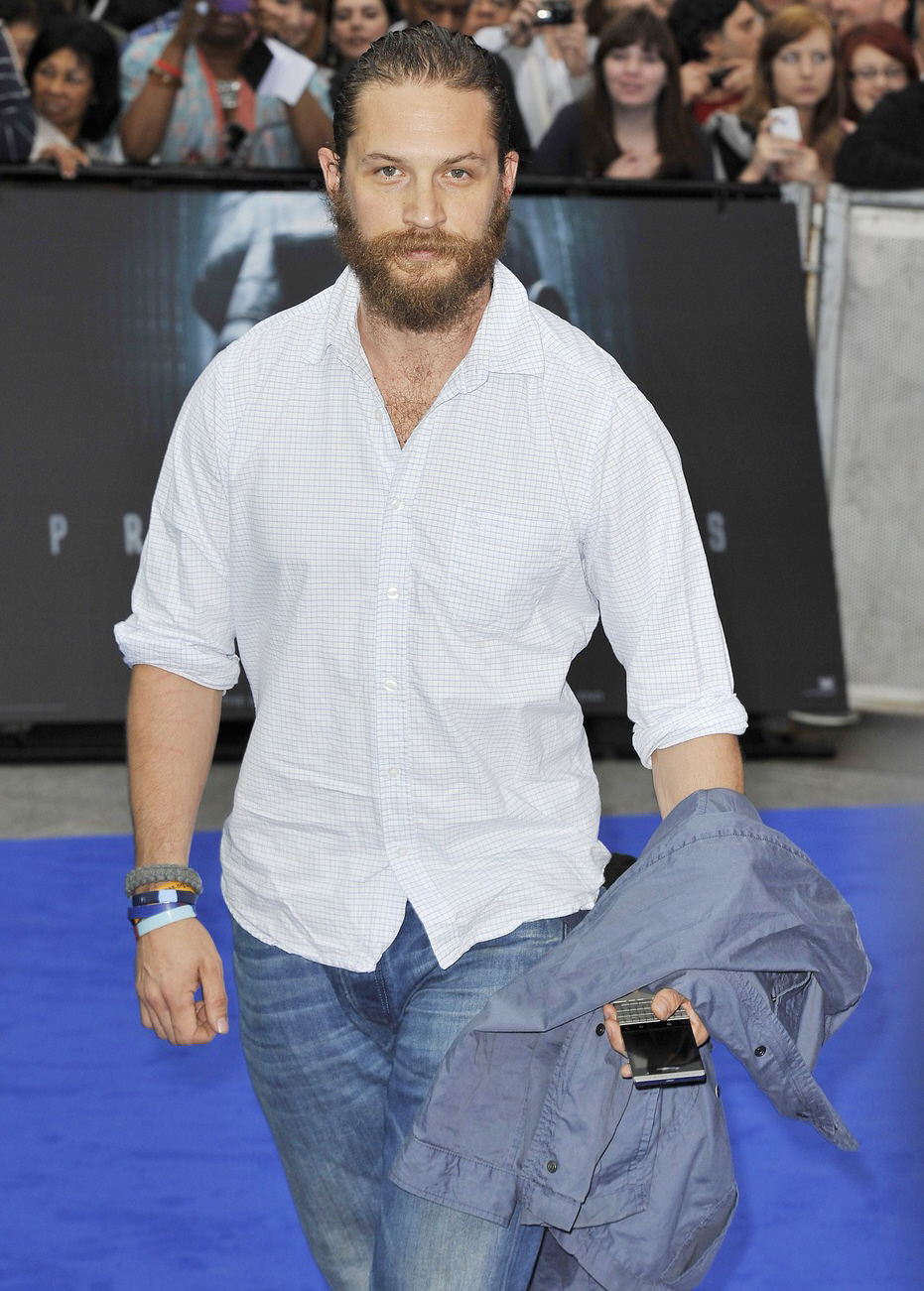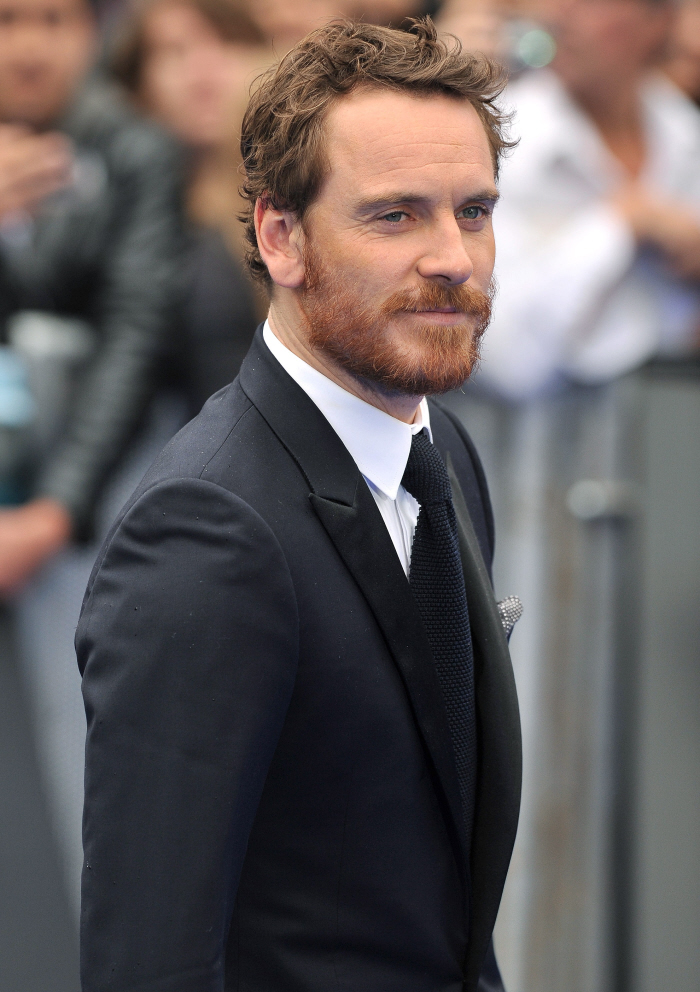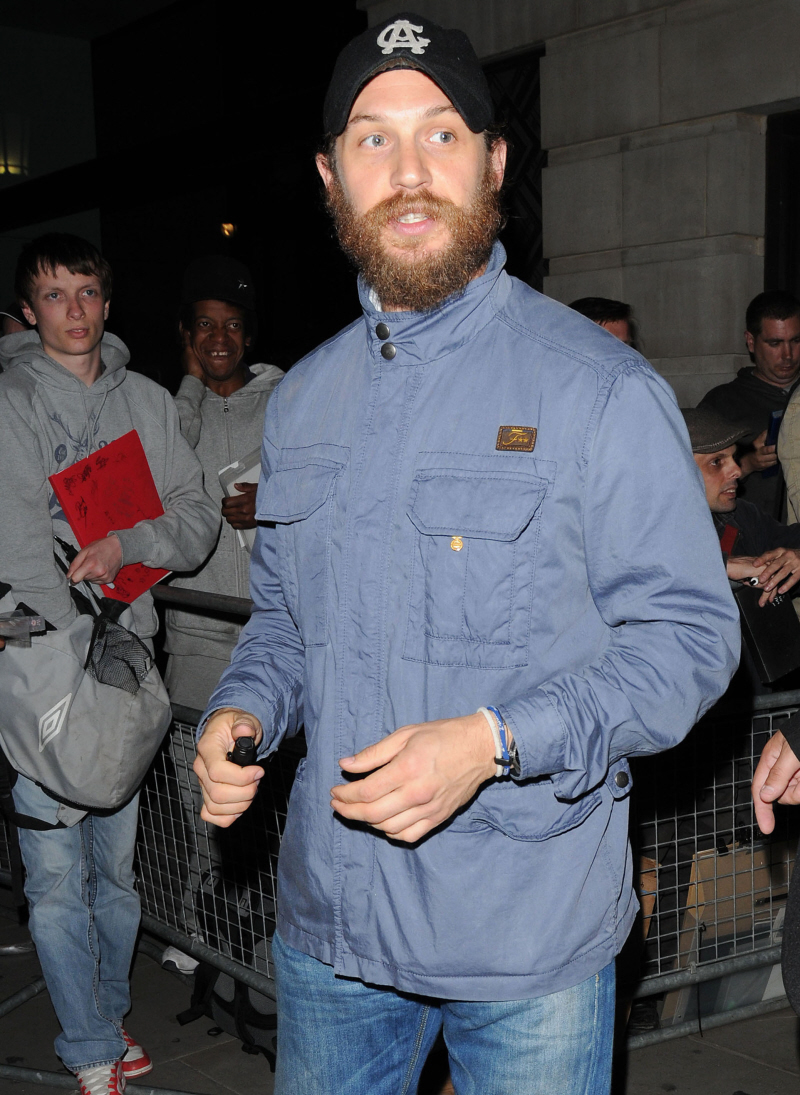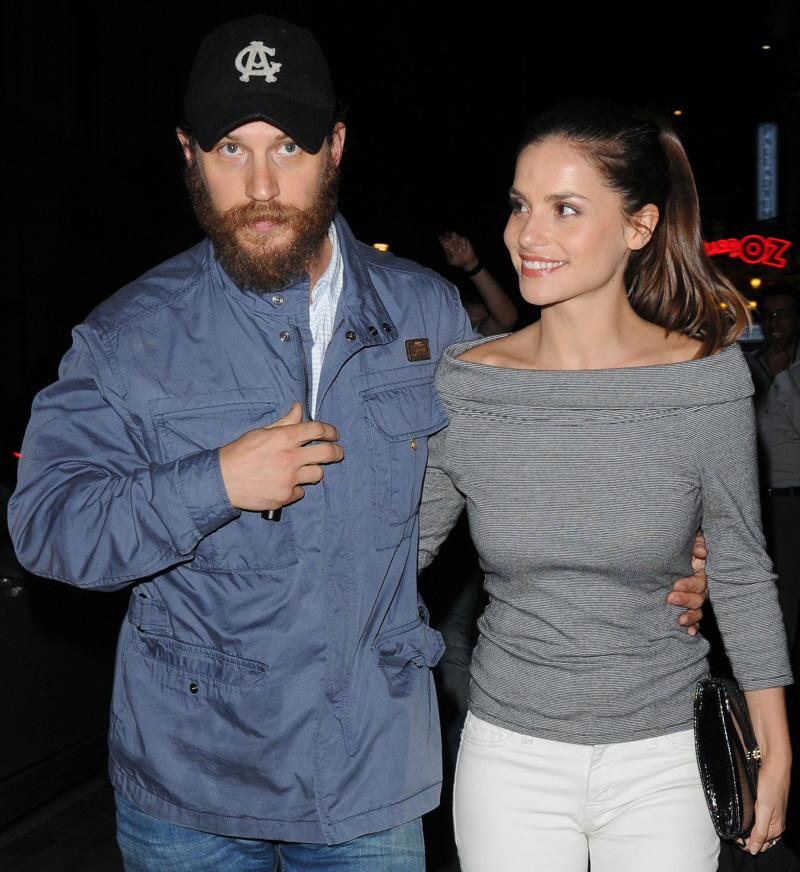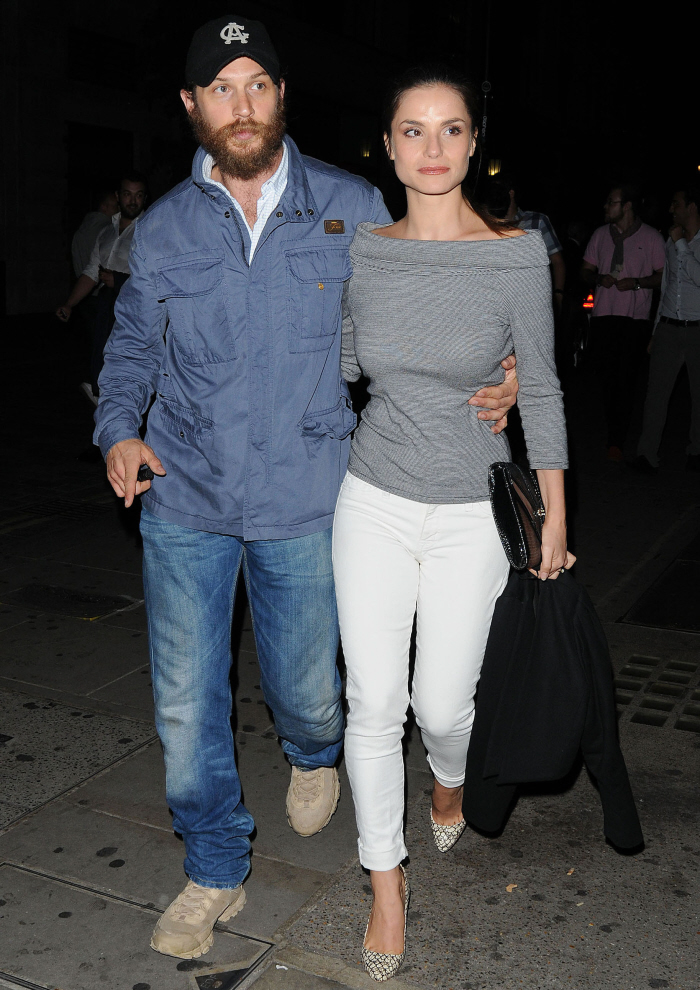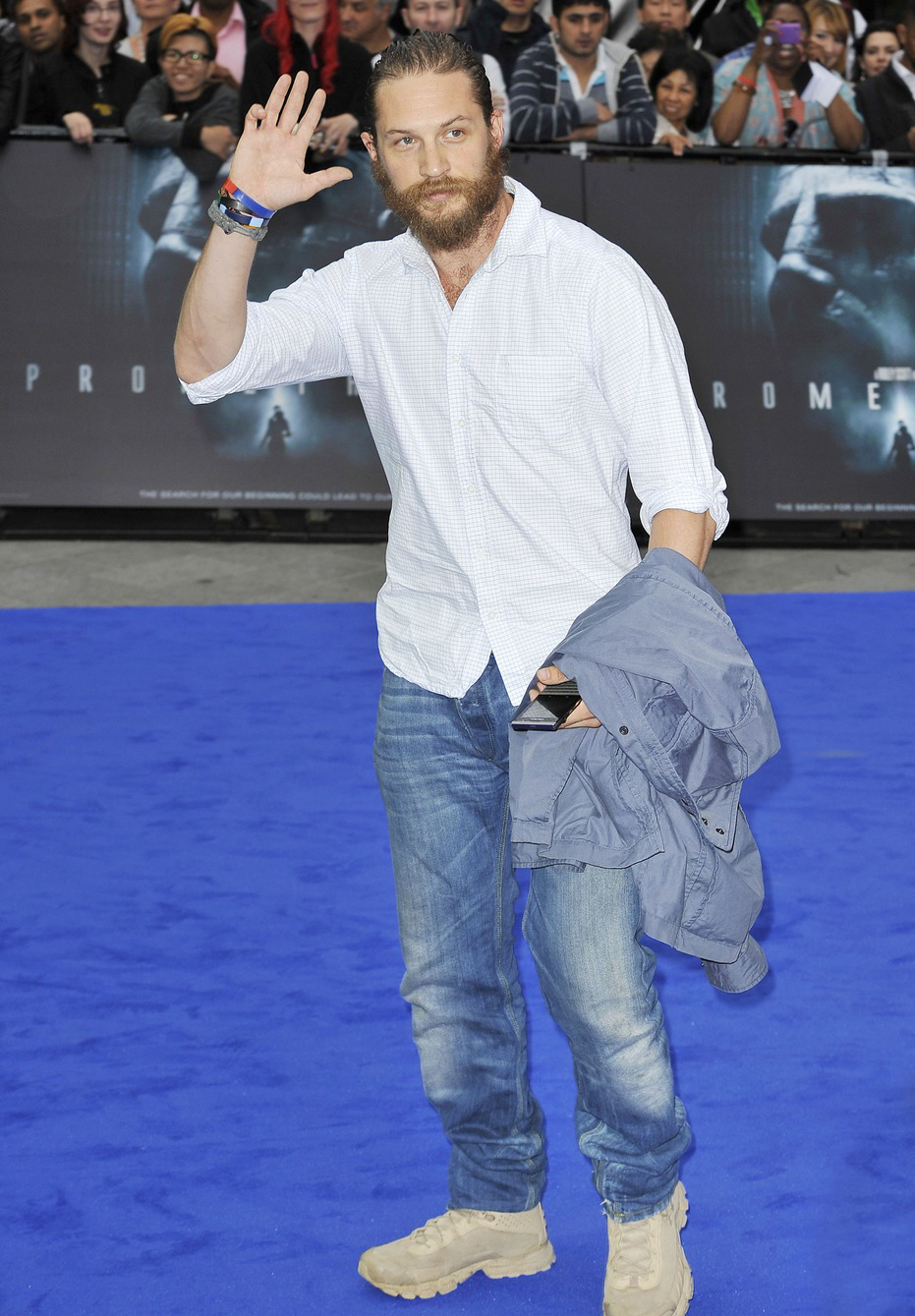 Photos courtesy of WENN, Pacific Coast News.