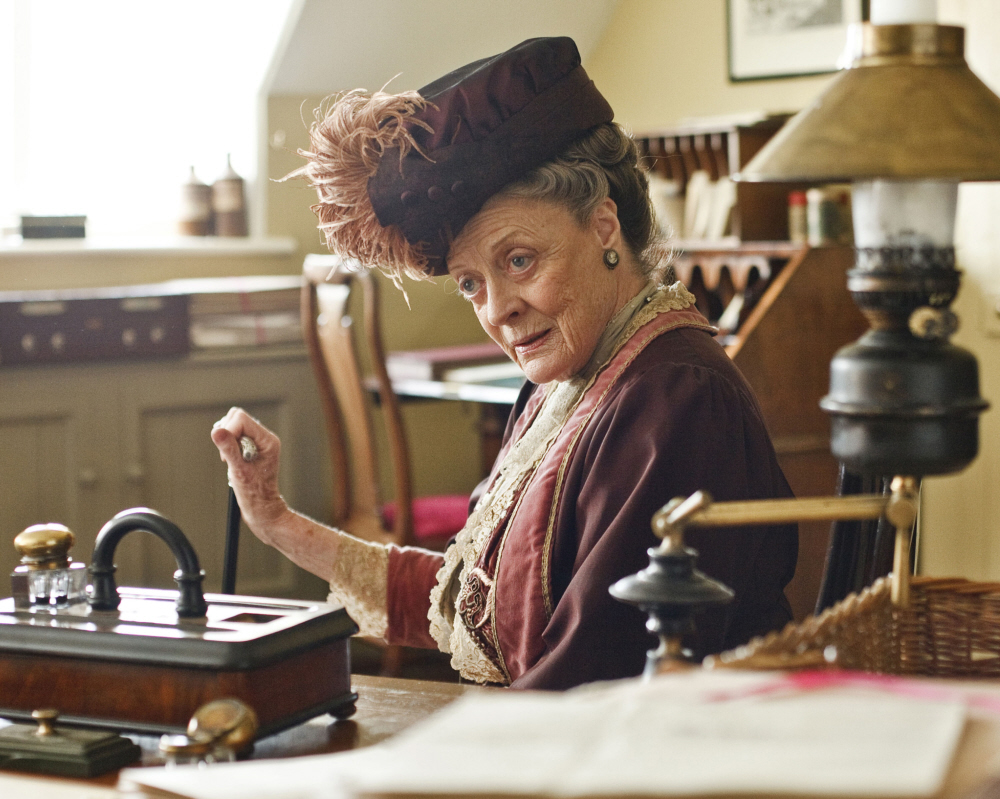 "Bitch, did I stutter?" – Dame Maggie Smith to the world.
I managed to get CB into Downton Abbey last year, I think. I believe CB was one of the few people who enjoyed the second season more than the first. The first season was definitely more BBC "classic" programming – elegant costumes, upstairs-downstairs drama and stiff upper lips. During the second season, it did become much more of a soap opera, for better and for worse. Like, I enjoyed the way Lady Edith and Lady Mary were developed, and Matthew (and his "tingling" lower half) is always a pleasure because Dan Stevens is just so pretty. But there were some really screwed up plotlines and the whole thing with Mr. Bates was just ridiculous there at the end. Throughout it all, only one thing remained solid throughout two seasons: Dame Maggie Smith, playing the Dowager Countess of Grantham, BROUGHT IT HARD. The Dowager Countess is AMAZING. Her plotting, her deviousness, her self-righteousness and humor are always welcome. And the writers always give her the best lines too.
Anyway, in case you had any doubts as to what Dame Maggie brings to the character, I wanted to share this interesting little story. Apparently, one of the producers of Downton Abbey referred to Maggie as "difficult" in an interview. So Maggie Smith HAD THE BITCH FIRED.
She's a favourite character on Downton Abbey for her sharp wit and not-to-be-messed-with attitude. And it appears that Dame Maggie Smith shares some of the Dowager Countess's ruthlessness.

The actress, 77, is said to have demanded that US producer Rebecca Eaton be axed from the show. Maggie was reportedly angered when Rebecca called Maggie 'difficult'.

According to the Mirror, Eaton said in April: 'Maggie Smith is a handful. She's very difficult.'

Smith was said to be so riled by the accusation that she is apparently unable to work with Eaton in the future. This has naturally caused something of a panic, since Maggie is one of the show's greatest appeals.

A source told the paper: 'Maggie made it clear that she no longer wanted to work with her. As a result, Eaton has been asked to stand down from the third series, and her name will be taken off the credits.'

However there appears to have been something of a crossed wires, as a show spokesperson gave a different account,

They said: 'The credits for series three aren't finished yet, but it is highly likely that Rebecca Eaton's name will appear.'
Yes, it totally sounds like Maggie pulled rank and had that bloody Yank sent packing. BUGGER OFF YANKS.
The Mail also says that Downtown is due back on air in the UK in the fall, which means America probably won't get it until the winter, or maybe even early 2013. BOO! I have high hopes for Season 3. I think the producers heard some of the complaints about the too-soapy drama and are hopefully re-jiggering the show. Shirley Maclaine is coming aboard as Cora's mother, and mother-in-law to the Earl of Grantham. And SPOILER – I know for sure (sort of) that Lady Mary is definitely marrying Cousin Matthew. I saw photos of the actors filming the wedding scene. GAH!! I can't wait. You know Downton will probably show the wedding night too. It should be epic considering Lady Mary is a wanton slut who boned a dead foreigner, thus ruining her wedding night consummation (and her reputation)!! Of course, Cousin Matthew already knows that. I wonder if he'll still feel tingly down there when it comes time to make a little Crawley heir?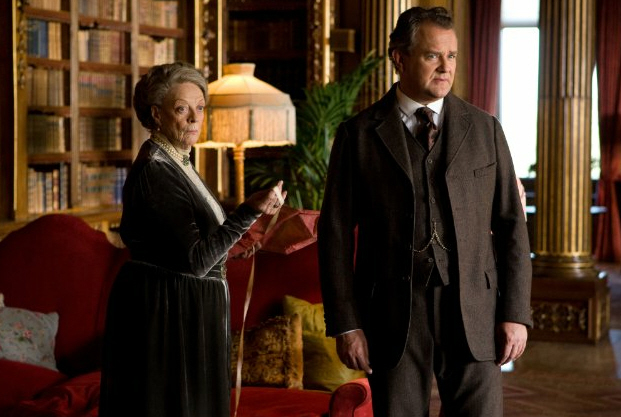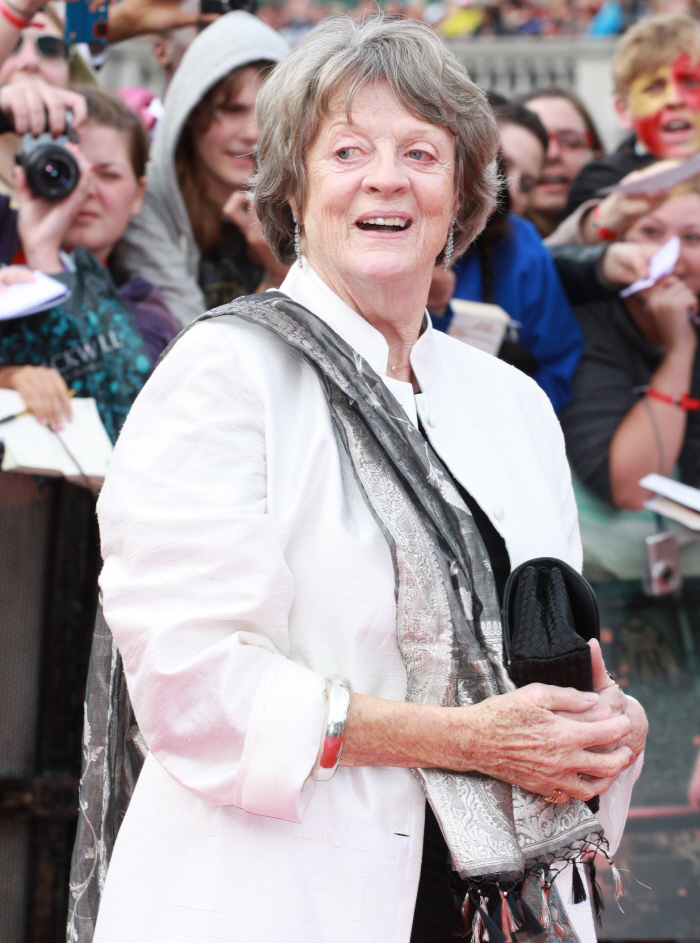 Photos courtesy of WENN.