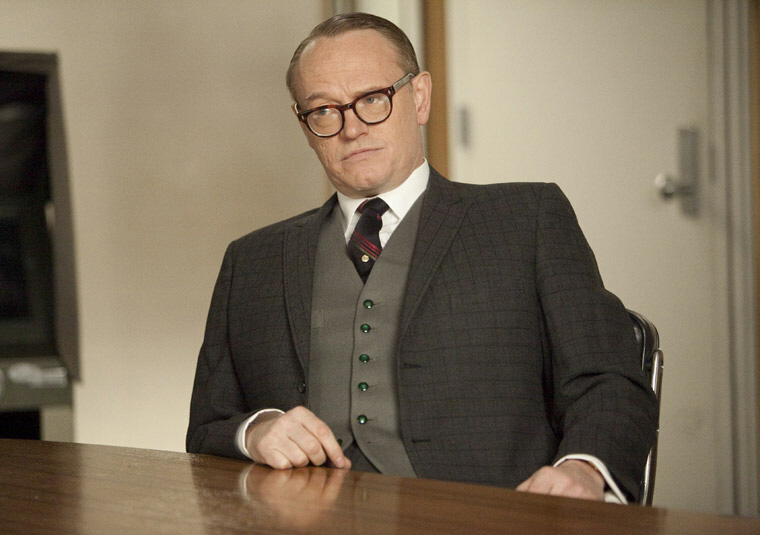 **Note: This entire post is full of spoilers for this season of Mad Men, especially the last two episodes.
So, by popular demand, I will write about the past two episodes of Mad Men. This coming Sunday is the season finale of season five. I keep hearing Season 5 referred to as "difficult" and "different" and "not as good as before." I think that's rather unfair to the show's writers and to Matthew Weiner especially. You know when I got tired of Mad Men? In the first half of Season 4, when Don Draper was just getting drunk all the time and spiraling out of control. Of course, that painful spiral made his comeback that much more interesting, but I'm just saying – THAT was the most annoyed I was with Mad Men. I've actually enjoyed a lot of this season.
Thankfully, the past two episodes – The Other Woman (Episode 10) and Commissions and Fees (Episode 11) – haven't been all about Megan. After an interesting rise in the Mad Men world, the Megan character has plateaued, if not cratered. She's so whiny and childish about too much, and she starting to remind me of Betty in uncomfortable ways. Thanfully, The Other Woman was all about Joan and Peggy and their different paths to success. And this past Sunday's episode was all about Lane.
Let me just start with Peggy and Joan. After harboring grudges for years now, Peggy finally decided to move on from being "Don Draper's protégé". She managed her business affairs so, so well, didn't she? She got another job first (with Don's nemesis), then went in to give Don her notice right after he learned that they won the Jaguar account. As always… Elisabeth Moss and Jon Hamm played off of each other beautifully. Their scenes together are always my favorite. I will admit that I cried when Peggy went to shake his hand and Don pulled her hand to his mouth, his face breaking with emotion. GAH. I'm getting teary about it again. As for Joan… she "slept her way to the top." She maneuvered and she allowed herself to be used, and she's now a voting partner with the firm. Was it worth it? I think it was. I don't judge Joan, I really don't. It's not like she was ever a dewy innocent, and I felt like I could hear her rationalizing her actions throughout the episode, without her even saying a word. Christina Hendricks is such an underrated actress.
As for Sunday's episode with Lane Pryce. I have to admit, I thought Mad Men was going to kill off Pete Campbell. Didn't it feel like that? I thought Pete was going to end up suicidal, but I have to admit… I think he's too much of a weasel, too much of a narcissist to commit suicide. Lane Pryce, on the other hand, was a broken man. He was broken before Don Draper ever "outed" his embezzlement. But Lane was thoroughly broken after that conversation, completely unable to comprehend Don's advise to simply move on and start over. So after a failed suicide attempt with the broken Jaguar, Lane committed suicide in the office. And Joan found him. And it was horrible. My theory: I think Don is going to go find Peggy and tell her what really went down with Lane. I think Peggy will be his confessor.
Incidentally, I came across this heartbreaking TV Guide interview with Jared Harris, who played Lane – you can read the full thing here. They asked him about how he was told about his character's demise and all of that, and it really felt like Jared Harris feels really awful that his character is gone. He told TV Guide, "It was tough. I shed a tear in the car on the way home, I have to say. It was bad. It's been a great experience. I've loved working there… I'll miss working with all my colleagues there. I really, really enjoyed their company… I was very lucky to join the show after it was already a success. I know that it's going to just get bigger and bigger as it gets toward [Season 6] and Season 7. And I won't be part of that. That makes me sad." So sad.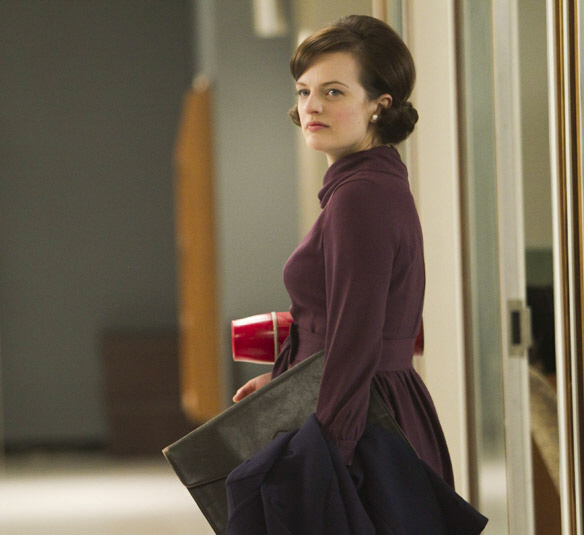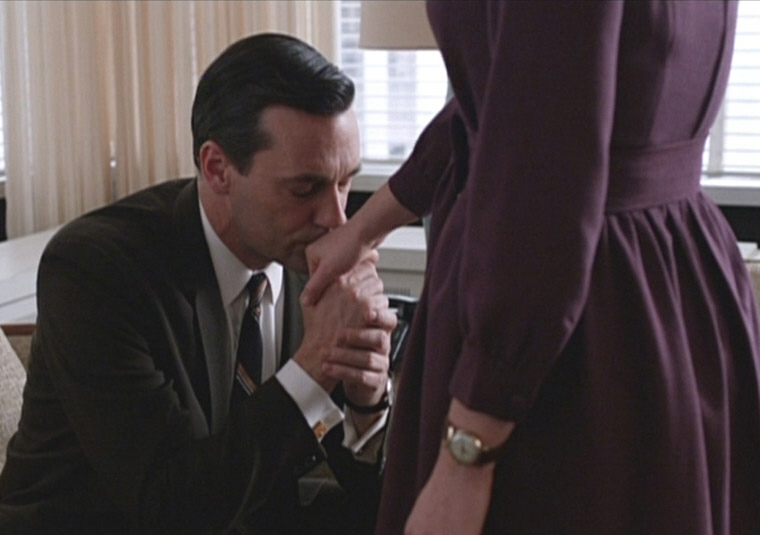 Some new photos of Jon Hamm over the weekend in England: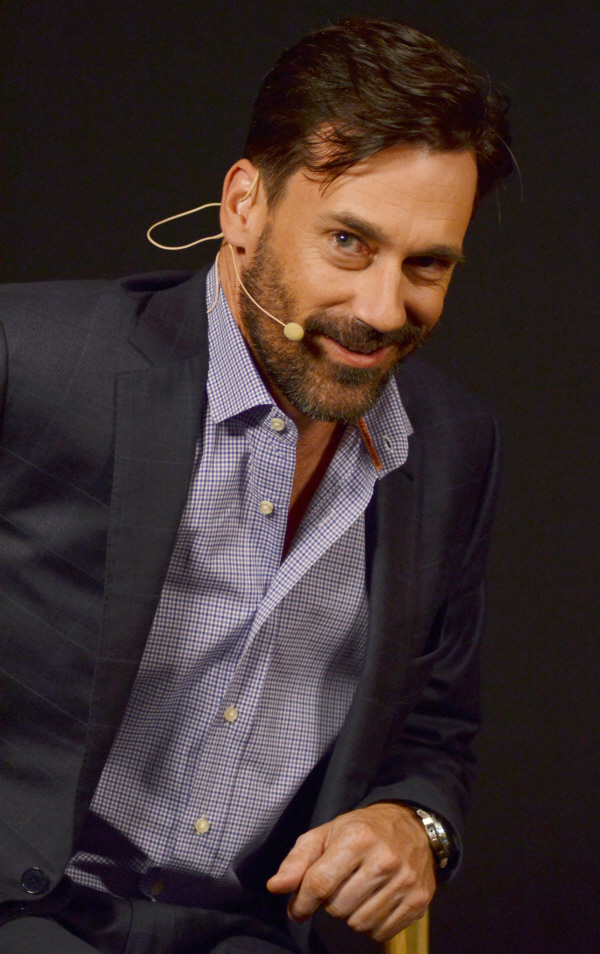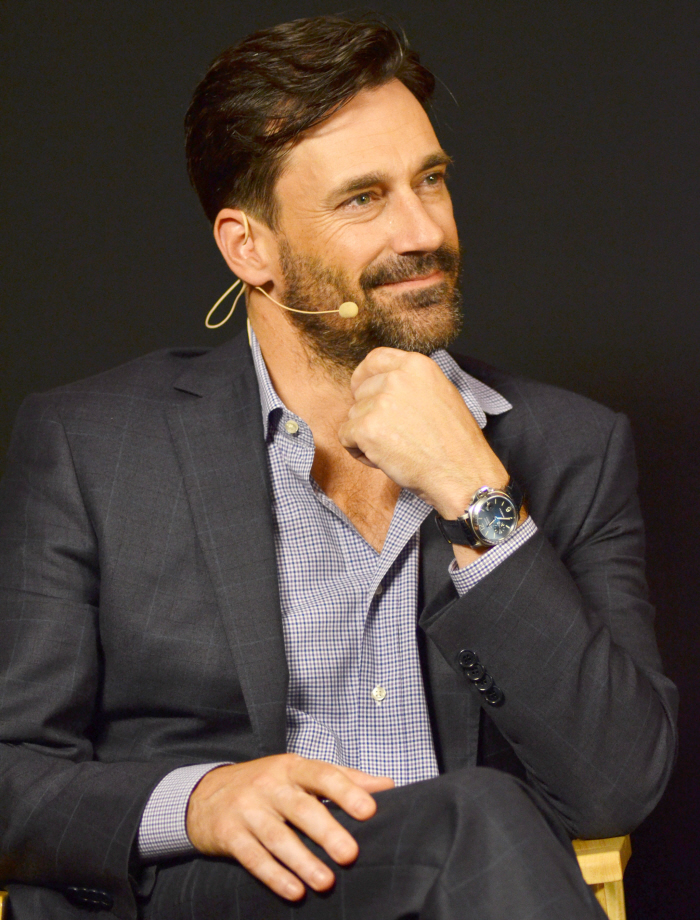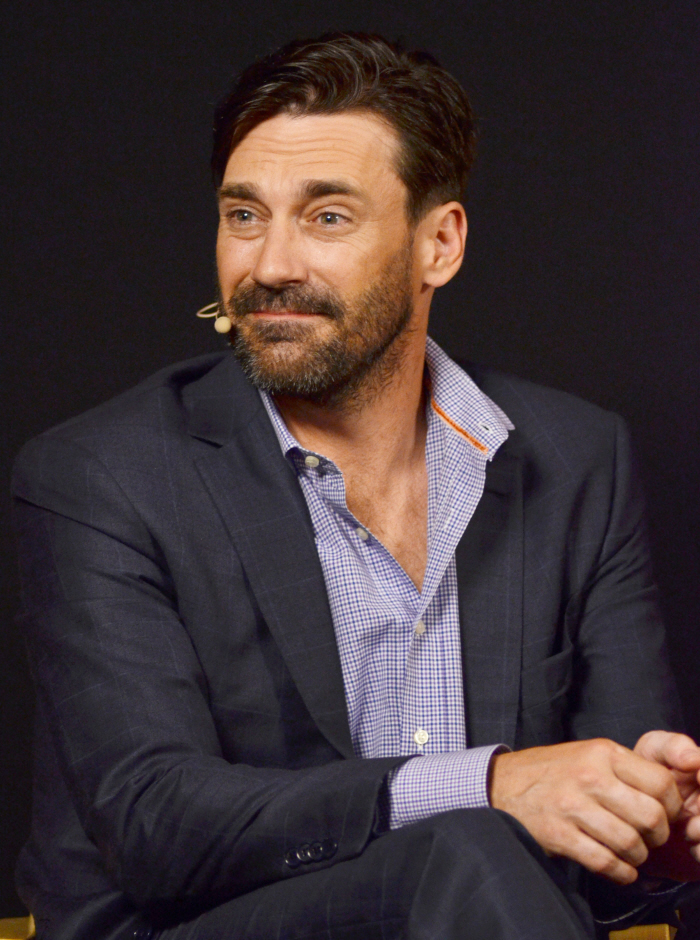 Photos courtesy of WENN, AMC/Mad Men.