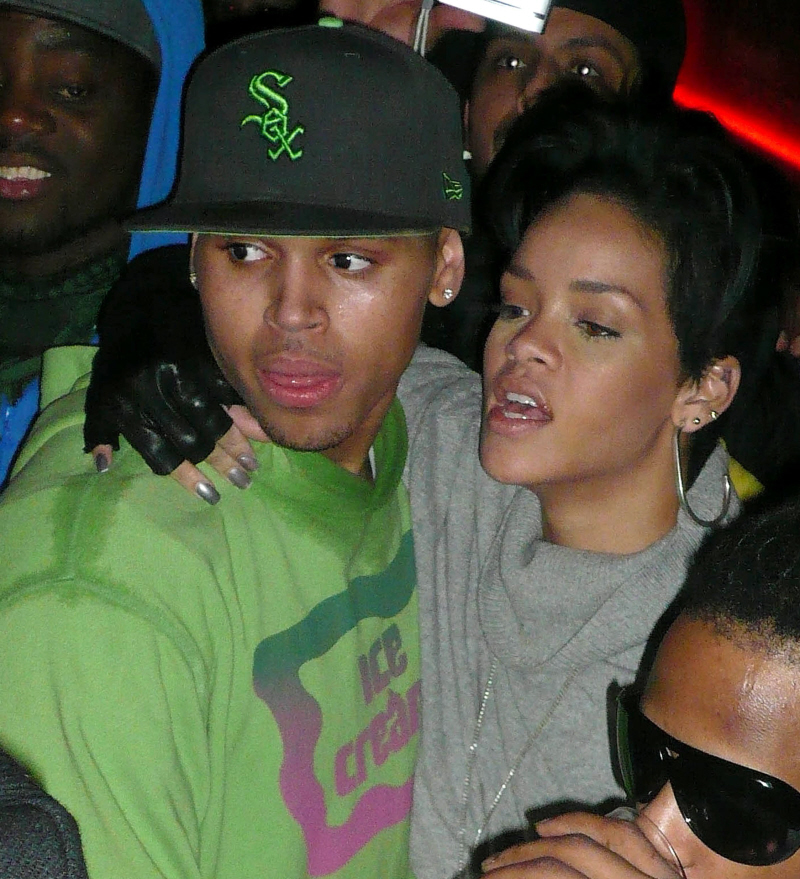 Despite Rihanna's oddly out-of-touch non-denial/tantrum in Esquire UK about the Chris Brown situation, I truly believe that Rihanna and Chris were seeing each other again at various points last year and this year. Not only did they record two songs together, but they were tweeting each other, they were at the same clubs together, and I really do think Rihanna was trying to threaten/mock Chris's official girlfriend, Karrueche Tran. Sources kept claiming that Rihanna and Chris were quietly (or not so much) sleeping together. And then in May, Chris and Rihanna had yet another falling out. Rihanna unfollowed him on Twitter, and Chris wrote a song about Rihanna being a big ol' slut. Sources claimed that Rihanna had simply had enough of Chris's girl drama, and that he refused to break up with Karrueche for her, so Rihanna ended things and Chris had a hissy fit and started calling her named.
So that's where we are now. Chris and Rihanna are no longer friendly, and they're not sleeping with each other anymore either. So what happens when they see each other at the same club? High-school dramz, basically.
Rihanna and her ex Chris Brown — with his girlfriend Karrueche Tran — came face to face at West Hollywood club Greystone Manor on Sunday, where spies tell us they "shot dirty looks" at each other during the night.

The run-in occurred after months of targeted tweets, online feuding and a few other close encounters. At the club's weekly "urban" night, Brown and Tran partied at a table with The Game, drinking Ace of Spades Champagne. RiRi arrived shortly after with friends, and sat with comedian and actor Kevin Hart at a table near the DJ booth, overlooking the dance floor where Brown and Tran were sitting.

A spy told Page Six, "Chris and Rihanna sat a few tables away from each other and shot dirty looks at each other all night. No one saw them actually interact. Rihanna was escorted to the bathroom multiple times and walked by Chris' table each time, not even batting an eyelash."

While reps for Brown have insisted he and Rihanna are friends, Rihanna hasn't been quite so friendly on Twitter. On March 6, she was believed to be taking a shot at Brown's new love, tweeting, "I'm a leader, yall on some followin [bleep] . . . comin in dis game on some modeling [bleep]!" — possibly mocking Tran, who is a model.
For the love of…!!! Dear God, why are we still talking about Rihanna and Chris? It pains me that years after Chris nearly killed her, Rihanna is only shutting him out of her life NOW, and only because he wouldn't dump Tran for her. Dumb, dumb, dumb.
But that's high school. And that where these two live.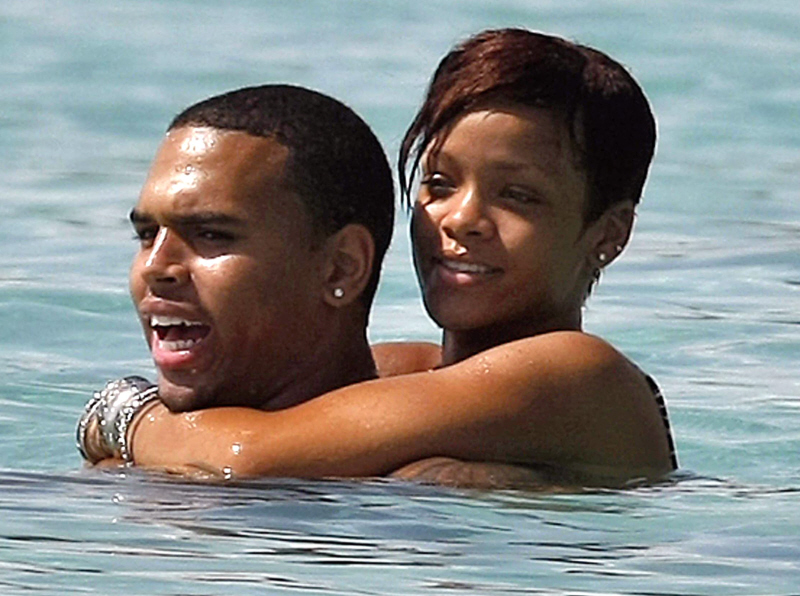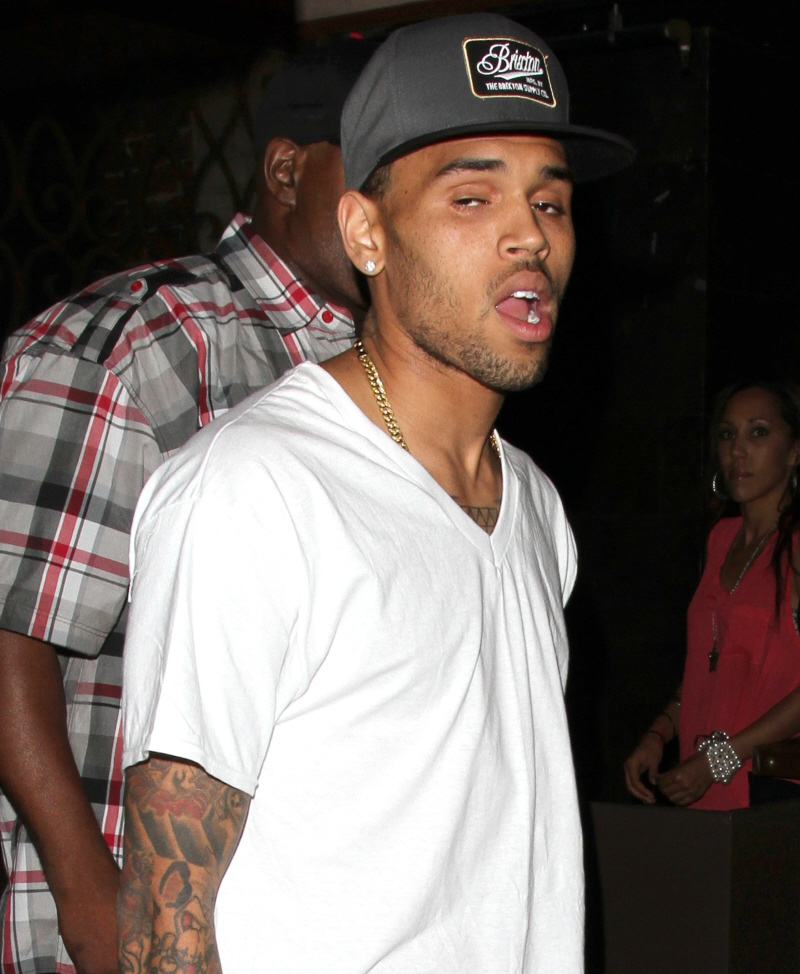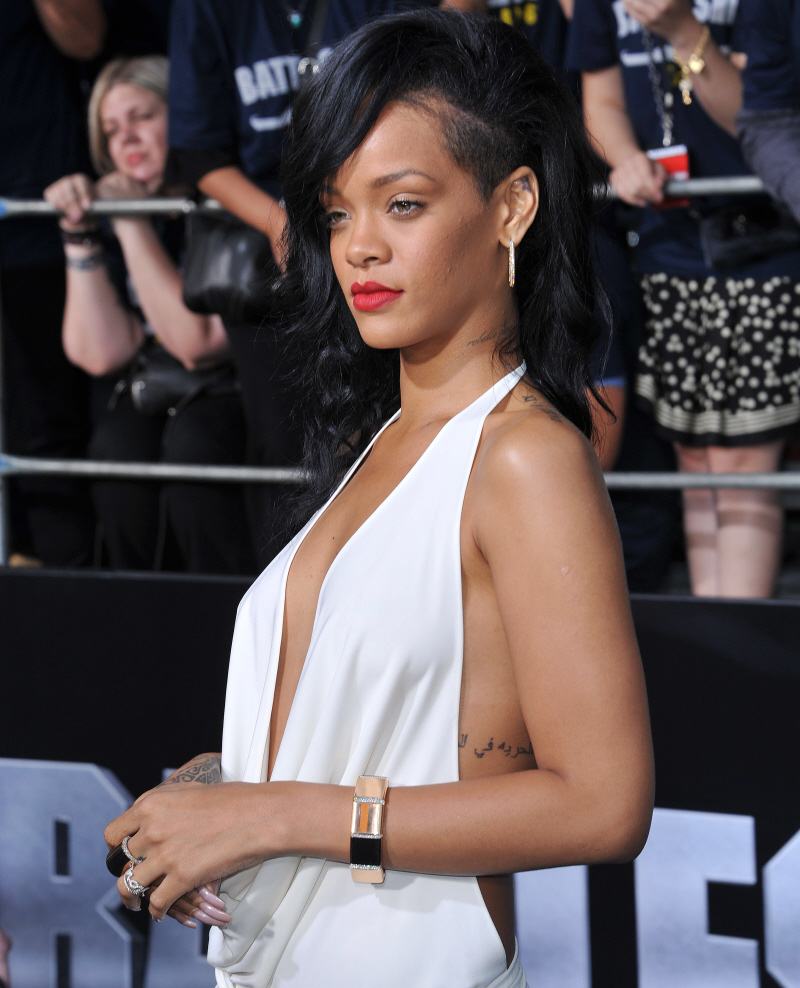 Photos courtesy of WENN, Fame/Flynet.