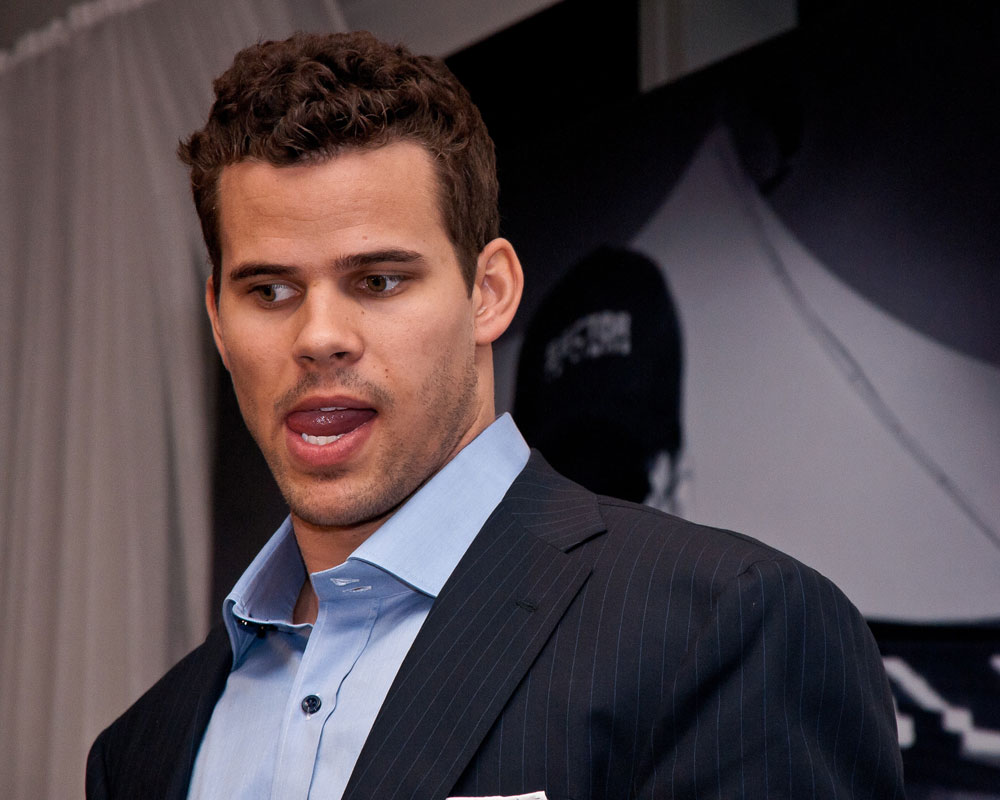 We haven't paid much attention to this story, but now it's starting to get hilarious. Kris Humphries is currently in the long, drawn out process of divorcing Kim Kardashian, a divorce that will surely take much longer than their brief, highly lucrative moments of happiness together. Kim has of course moved on to fellow narcissistic famewhore Kanye West, while Kris has been seen out with a budget Kim Kardashian look alike. Kris issued a sanctimonious statement a couple of days ago saying he wouldn't date until their divorce was finalized. This was hilarious in light of the photos of him at the beach with a brunette with too much makeup on and a big luscious butt. Kris' people tried to claim that he "was there for less than four minutes and has no affiliation with this young lady." Four minutes, huh? TMZ has a whole follow up story with details of Kris's new romance. The woman is named Fatmire Sinanaj (aka Myla), and TMZ claimed that Kris flew her from New York to Miami for those "four minutes" on the beach, that he's given her and her family courtside seats to his games several times, (they even had photos) and that they've been dating for five months. Kris allegedly met Myla at a high end hotel in NY where she works. Now TMZ is monitoring her Twitter account and she's even been papped without Kris. (Although she didn't spill to the photographer.)
Well despite all this convincing background on the romance, Kris is still trying to deny he has anything to do with her. Radar reports that his lawyer is about to send Myla a cease and desist to stop claiming she's his girlfriend. He's supposedly already called her and told her to cut it out.
Kris Humphries is not at all happy that a "Kim Kardashian look-a-like" he has casually hooked up with a few times is telling the media she's his girlfriend, RadarOnline.com is exclusively reporting.

Humphries, who is gearing up for a nasty divorce battle with the real Kardashian, his wife of 72-days, has had his attorney, Lee Hutton, reach out to the woman, Fatmire "Myla" Sinanaj, telling her to stop making those claims — STAT!

As we previously reported Humphries was spotted earlier this week hanging out at the beach in Miami with Sinanaj, but a source close to the situation insists that the two are categorically NOT in a serious relationship.

"Myla and Kris are absolutely not in a relationship," the source says. "Have they hooked up? Absolutely, and she was pressuring Kris for a commitment, but he has been very honest with her that there was no way that was going to happen… Kris is very much enjoying being single and any girl that claims she is dating him exclusively is lying."

As RadarOnline.com previously reported, Humphries has no plans on dating anyone until his divorce from the E! reality star is finalized.

"Kris' attorney called and left messages for Myla on Thursday afternoon," the source tells RadarOnline.com. "Lee conveyed that he needs to speak to her immediately about the claims she is making regarding Kris' relationship with her. There are text messages between Kris and Myla which clearly prove that she is lying about being his girlfriend. Kris' lawyer has also drafted a cease and desist letter that he will be sending to Myla which will also order her to stop making these claims. The timing of Myla making these claims is wreaking havoc on his upcoming divorce proceedings, because he will most certainly be asked about dating her during his upcoming deposition."

Myla, who was branded a "Kim Kardashian look-a-like" because of her curvy figure and brunette locks, is not happy about just being branded a hook-up by Kris though and is eager for a committed relationship.

"Myla is very upset with Kris for not wanting an exclusive relationship. However, Kris was honest with her from the beginning and it's very likely that he won't be seeing her anymore now," the source says. "There are always going to be girls that are looking for their 15 minutes of fame and say they are dating Kris. It just comes along with the territory."
[From Radar Online]
So what happened? I think this chick blew whatever she had with Kris by tweeting too much and telling TMZ about the relationship. She's since deleted her Twitter account, and Gawker has information about some of her tweets poking fun at Bruce Jenner's face and talking smack about Kanye.
Do you think Basketball Kris even told Myla in person that he didn't want to see her anymore, or did he just have his lawyer call her to break the news? Also, why is he thinking it will help his divorce if he doesn't "date" now? Is he just stupidly taking his lawyers advice to act like the wronged party? He's not the sharpest tool, with tool being the operative word.
This photo of Myla doesn't look too much like her now. She looks more like Kim K at this point. You can see other photos of her on TMZ.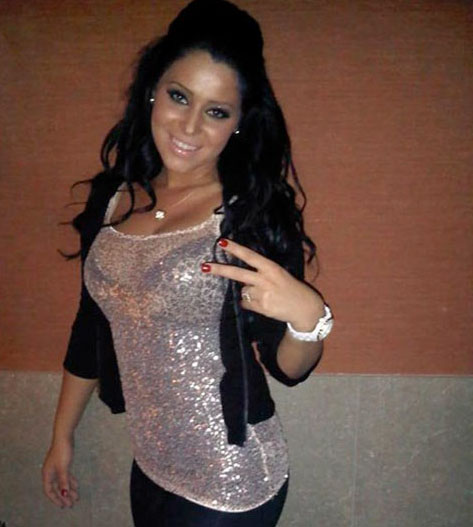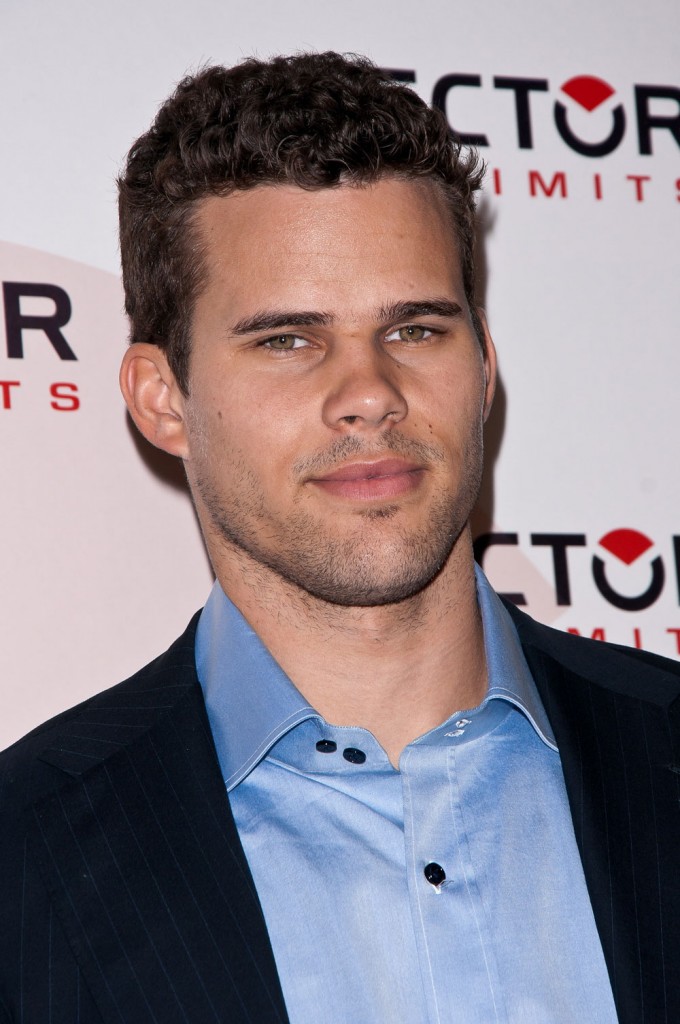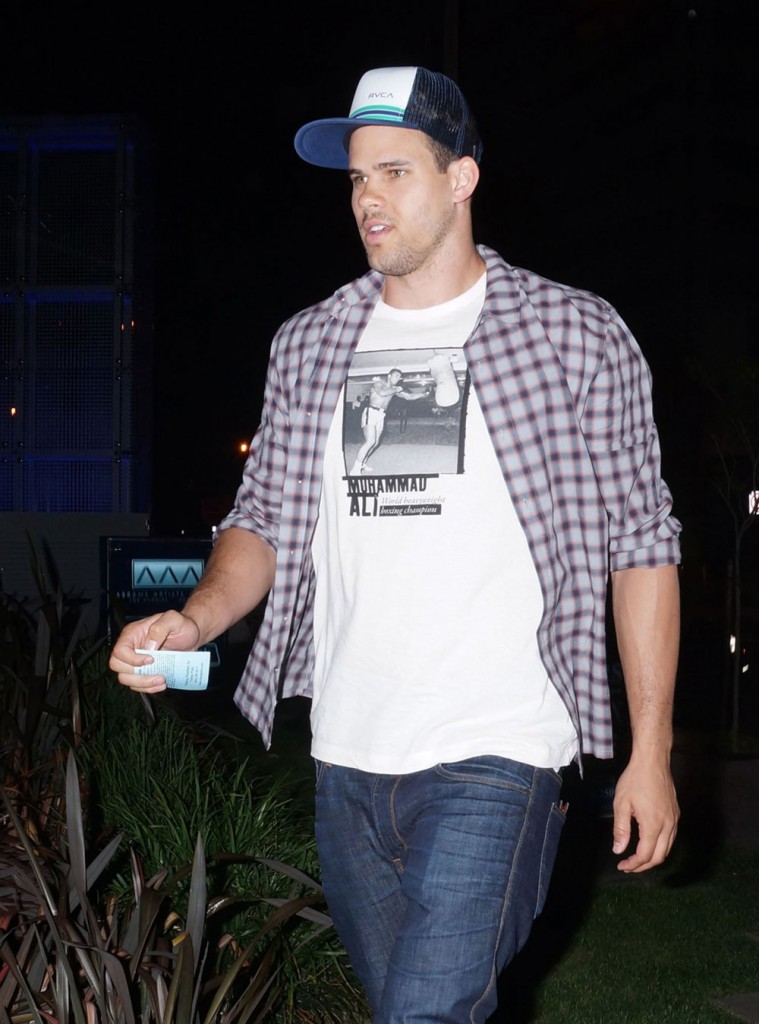 Photo credit: WENN and FameFlynet