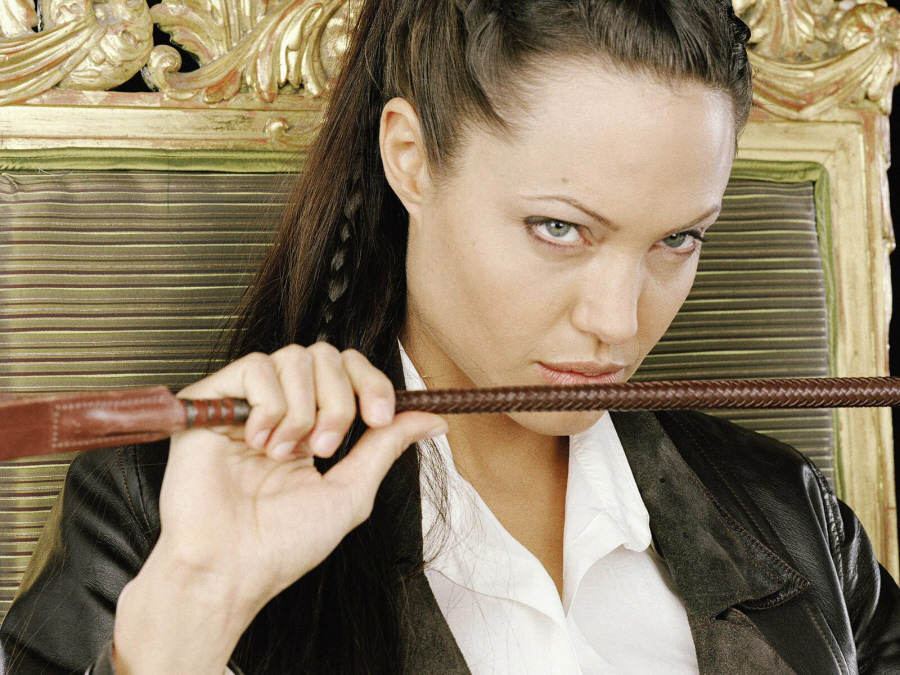 As I mentioned last month, I actually sat down and read 50 Shades of Grey. It was simply awful. I've heard and read criticisms of the book from a standard literary criticism perspective, which I think is unfair – obviously, the book sucks as "literature" but that's not going to deter people from reading it. You also can't really use a straight-forward feminist critique to deter people from reading it. Nothing about the book is feminist in any way, but people will still read it. My take: people should not read the book because the characters are awful. They're poorly drawn, obviously, and do things for very mysterious and dumb reasons, but by the end of the book, I was simply pissed off that everyone involved in that world was so f–king dumb, immature, whiny, and pathetic. The characters are supposed to be in their 20s – the main character, a girl named Anastasia Steele, talks, acts and thinks like an emotionally stunted 13-year-old. It's awful, especially when they're getting into light BDSM because it feels like a douchey try-hard 20-something dude is spanking a 13-year-old.
Anyway. The book is such a "success" that Focus Films has bought the rights and they're making it into a movie – soon. So who will direct this mess? Sources claim that Focus went to Angelina Jolie. For real.
You know that the gazillion-selling steamy novel trilogy Fifty Shades Of Grey has reached outlandish proportions when The New York Post devotes today's front cover to the idea that women are stocking up on ropes to be used for bondage purposes. All of this has apparently been spurred on by the kinky relationship between the couple in the book trilogy.

Things are heating up on the movie front as well for Universal Pictures, which won a seven-figure auction to turn the three books into movies. I've heard rumors about the possibility of Angelilna Jolie having a conversation or two about directing it.

This has been buzzing around for a couple of weeks. The studio says that no discussions have been had, but they note that if she was interested, that the studio would be also. They loved her directorial debut, In The Land Of Blood And Honey. As for Jolie, I'm told she's completely focused on her next film, Maleficent, at Disney and isn't entertaining other offers at this moment.

Things should begin taking shape on Fifty Shades Of Grey shortly. Author E.L. James and her agent, Valerie Hoskins, will be coming in from the UK to Hollywood shortly. They will then set a producer first, followed by setting a writer and filmmaker.
The Hollywood Reporter also says that the approach to Angelina was just an "informal conversation but that nothing was real." All of this brings me to another reason to hate on the book – it's not a good or authentic representation of the BDSM lifestyle whatsoever. Angelina knows. That bitch loved (loves?) to play with ropes, knives, latex, leather, whips, chains, handcuffs and sex swings. SHE KNOWS. She wouldn't be interested in some fluff adaptation of a fluff representation of the BDSM lifestyle.
You know when this crap gets made into a film, it's going to be starring one of those strangely neutered pretty boys from the CW and some fresh-faced try-hard girl who is barely 20. I'm guessing the screen adaptation will barely have any of the "hardcore" scenes from the book – which is kind of sad, because those scenes were barely erotic or titillating or hardcore.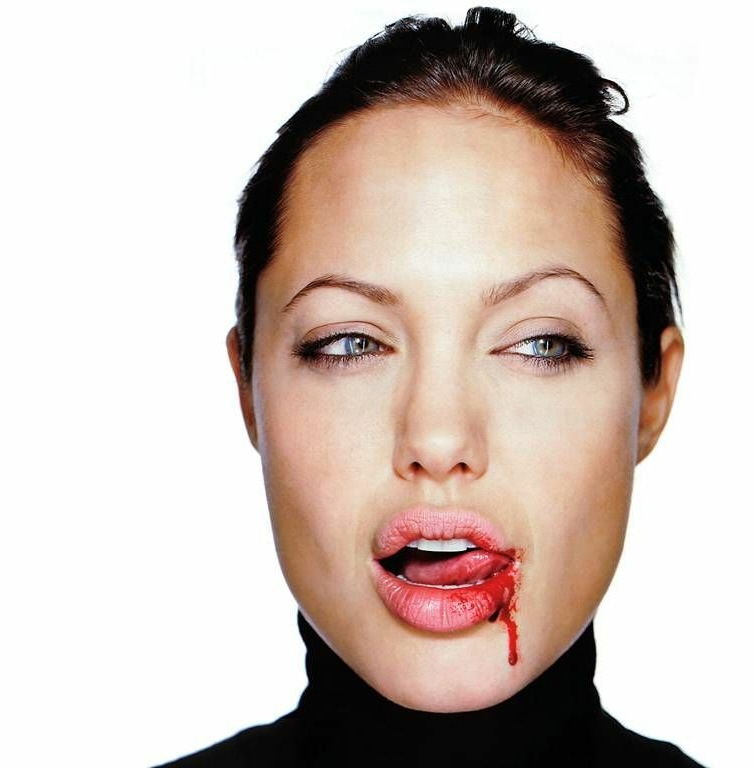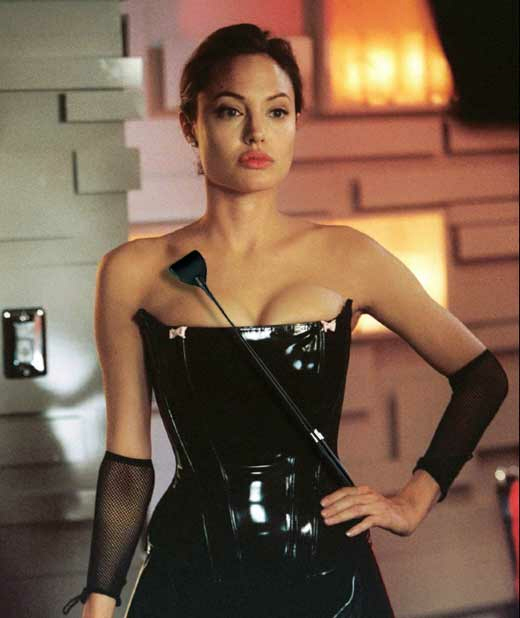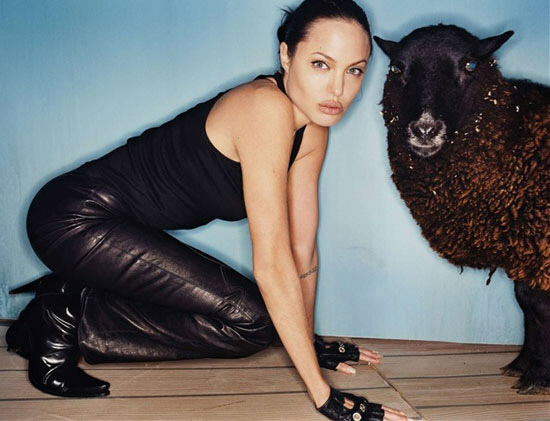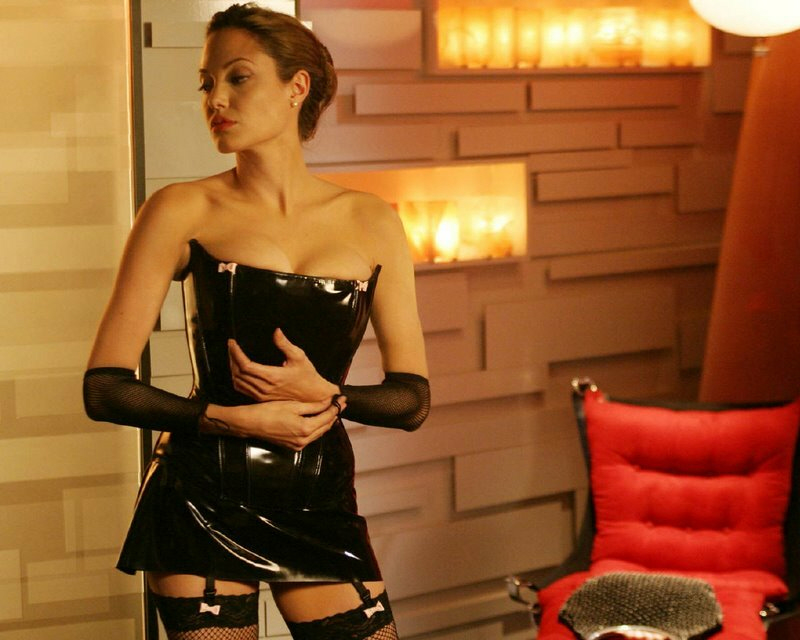 Archival photos.