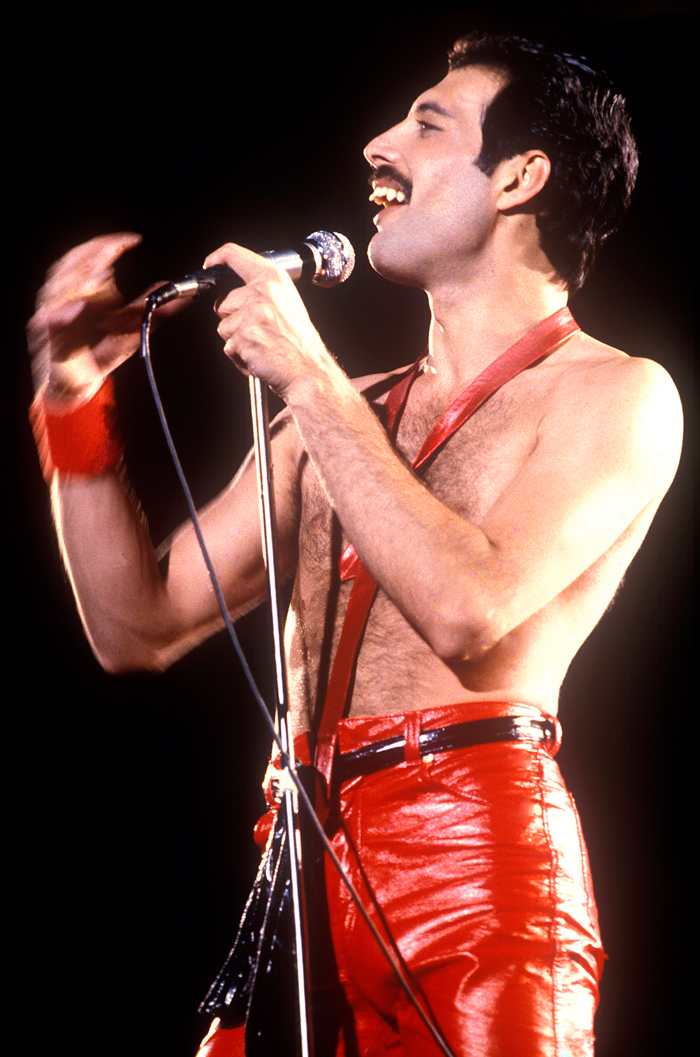 We were warned a few months ago that Katy Perry was being courted by Hollywood producers as an instant movie star simply because she's so pretty. Now an actual project is reportedly being lined up with quirky Katy in a featured role as the girlfriend/common-law wife of late Queen singer Freddie Mercury, who will be played by stunt-butt-for-hire, Sacha Baron Cohen. Katy is said to be thrilled to be considered for the role of Mary Austin because she idolizes Freddie, which doesn't mean that she's a talented actress of course or that she has the chops to pull of playing Freddie's wife. Still, Katy thinks she can do it, and if she's already been shortlisted, that means someone has faith in her ability, I guess. If you'll remember, Katy dressed up as Freddie for Halloween in 2008.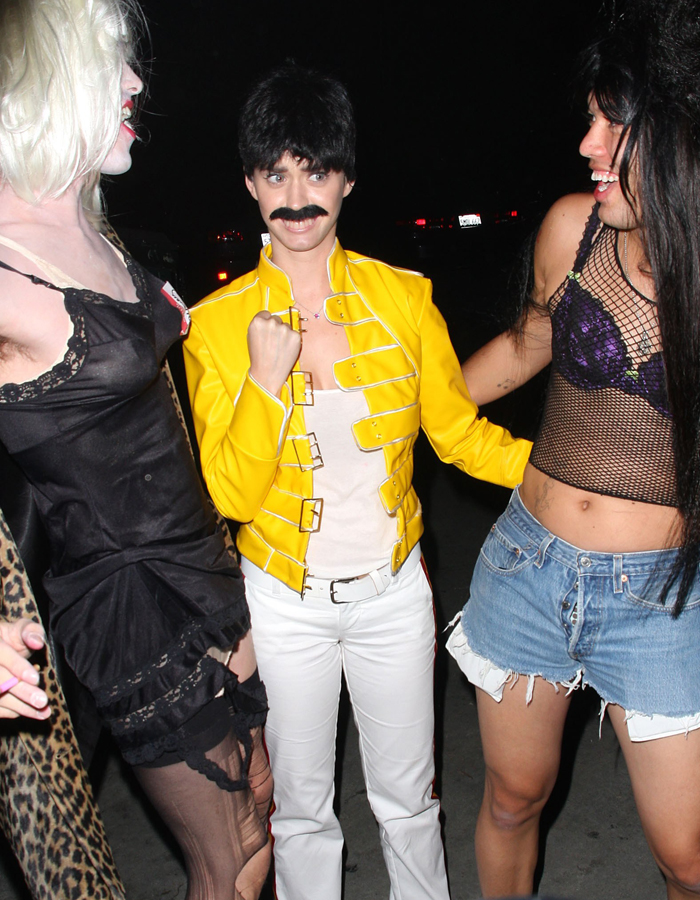 MTV has a photo of Mary Austin with Freddie, and I really don't see the purported resemblance between Katy and Mary at all. But hey, there's always makeup. Here's the details:
Katy Perry is reportedly being lined up to play Queen legend Freddie Mercury's girlfriend in a new film.

According to The Mirror, K-Pez is being considered for the role of Mary Austin and if successful, will star alongside funnyman Sacha Baron Cohen who is set to portray Freddie.

Baron Cohen is said to be already working with remaining Queen members Brian May and Roger Taylor on the biopic – which is apparently due to start filming next year.

A pal of Perry's is quoted by the newspaper as saying that the Teenage Dream hitmaker would be thrilled to play Austin, adding: "Katy would love to be in the film as she is such a huge fan. Katy has a similar look to Mary and would be a brilliant foil to Sacha."

Mercury famously dated Mary in the 1970's for six years before admitting that he was bisexual, causing the couple to separate.

Freddie later claimed that despite having several male partners, he remained close to Austin calling her his "common-law" wife.

Before his death in 1991 after a battle with HIV, Freddie said: "All my lovers asked me why they couldn't replace Mary. But it's simply ­impossible."

Katy has previously praised Mercury, describing him as her 'musical idol', while also dressing up as the iconic singer at her birthday party in 2008.

The film about Freddie is being produced by Academy Award winner Graham King, with the plot focusing on Mercury's rise to fame, his time in Queen and the band's historic Live Aid performance in 1985.
[From MTV]
This sounds like a disaster in the making because Katy has a little experience in voice work (The Smurfs) and will play herself in an upcoming 3-D concert movie, but when she tries to actually act — such as during her "Part of Me" video where she joins the Marines — she comes off looking ridiculous. But hey, if investors want to throw their money her way, I guess that's ultimately their problem. Poor Freddie Mercury.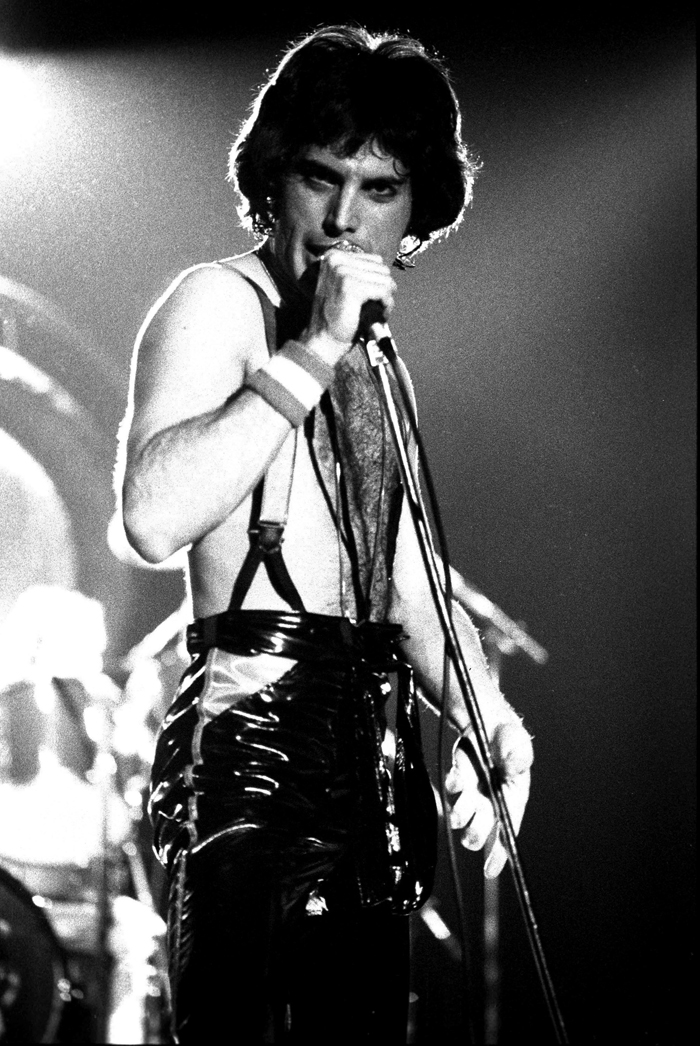 Here's a few photos of Katy showing off a butt cheek as she stumbled out of a London nightclub over the weekend. Pure class, that one.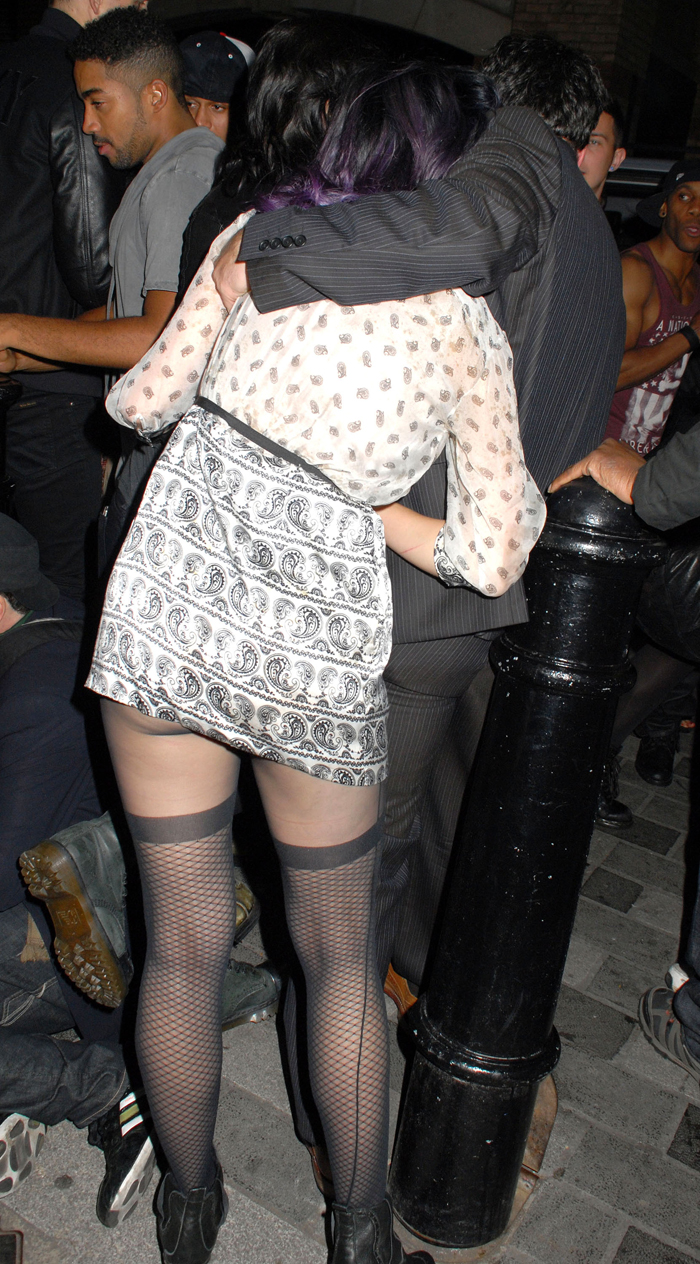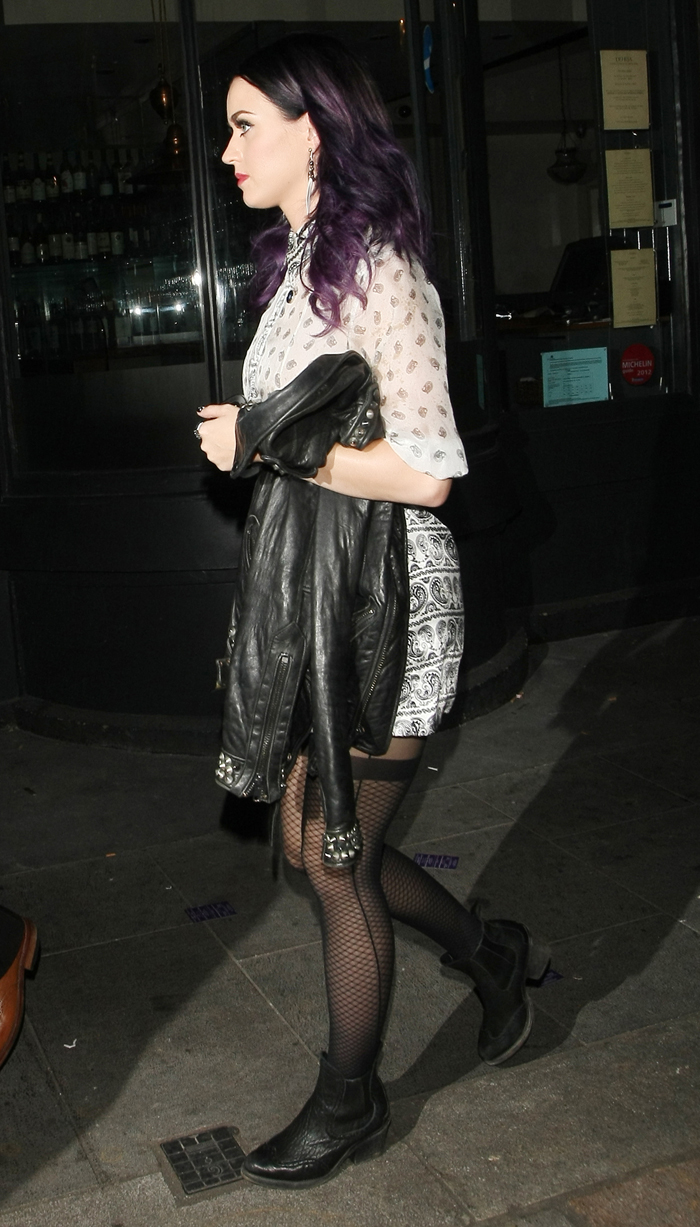 Photos courtesy of Fame/Flynet and WENN