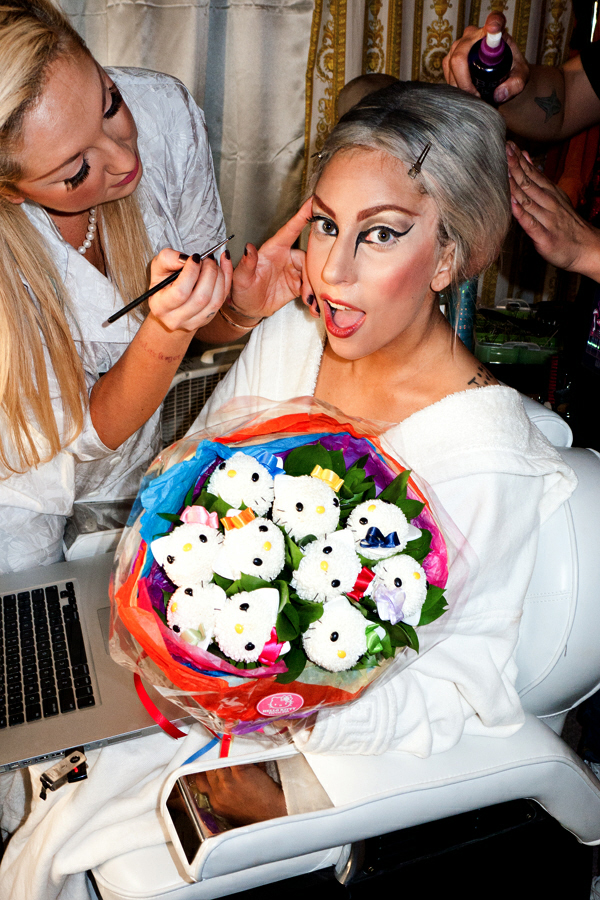 Have I ever mentioned how clumsy I am? I'm very clumsy. I get it from my mother's side of the family. My mom has never met a slightly graded hill that she couldn't roll down, and I know that's in my future. So far, my greatest include: falling up stairs, falling down stairs, walking into walls, falling out of bed, hitting my head while I get into the car, constantly stubbing my toe on pieces of furniture that have been in the same spot for years, and slipping in soggy weather constantly. Basically, I'm pretty familiar with getting banged up and it's almost always my own fault. I would imagine the life of a pop star is pretty similar – no matter how coordinated and graceful you are, you have to sing and dance on stage night after night, and there are set pieces and costumes and plenty of potential pratfall instigators. But is it worse when one of your backup dancers simply isn't paying attention and he basically slams a giant metal pole into your head? That's what happened to Lady Gaga in New Zealand. I'm including two videos of the same incident:
The dancer isn't paying any attention as he tries to take down the set piece pole or whatever. He conked her on the head pretty good too. I was going to make a joke about Gaga's hairpieces and wigs and how they might have been a good buffer, but really, if you watch the video, you can see that Gaga really got hit hard. Her makeup artist tweeted that Gaga had a concussion, but you know what? Gaga finished the show. So… props to Gaga. She didn't freak out and cancel the rest of the show and play the diva card – which would have been her right. She went off stage for a few seconds and got her sh-t together – she was probably checking to see if she was bleeding. And then she came back. Poor Gaga.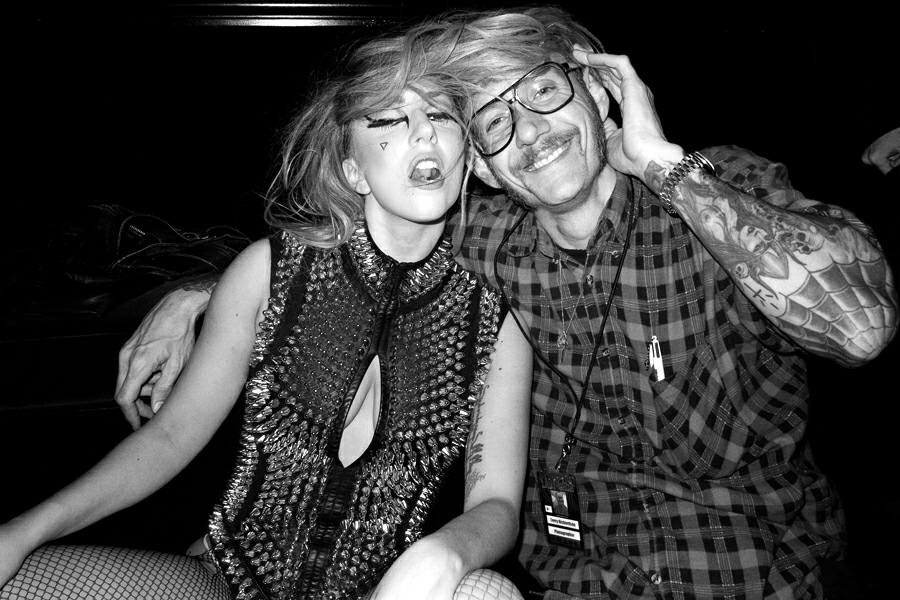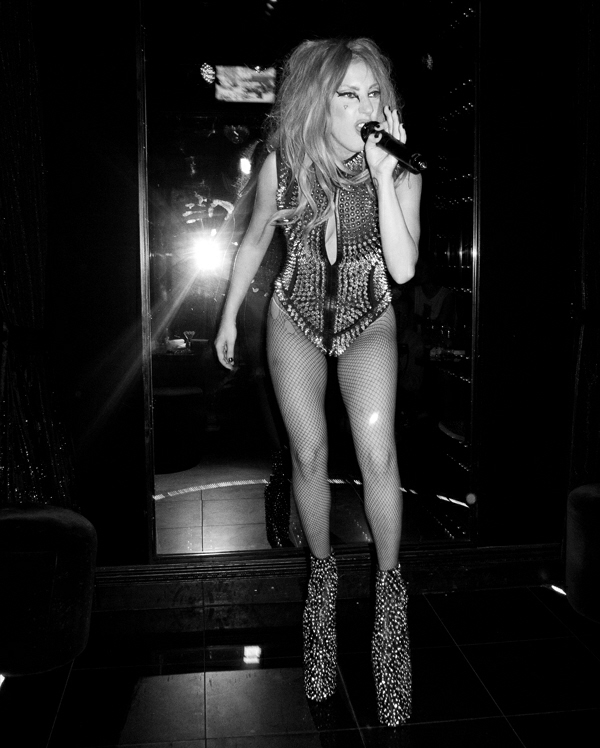 Photos courtesy of Terry's Diary/Terry Richardson.