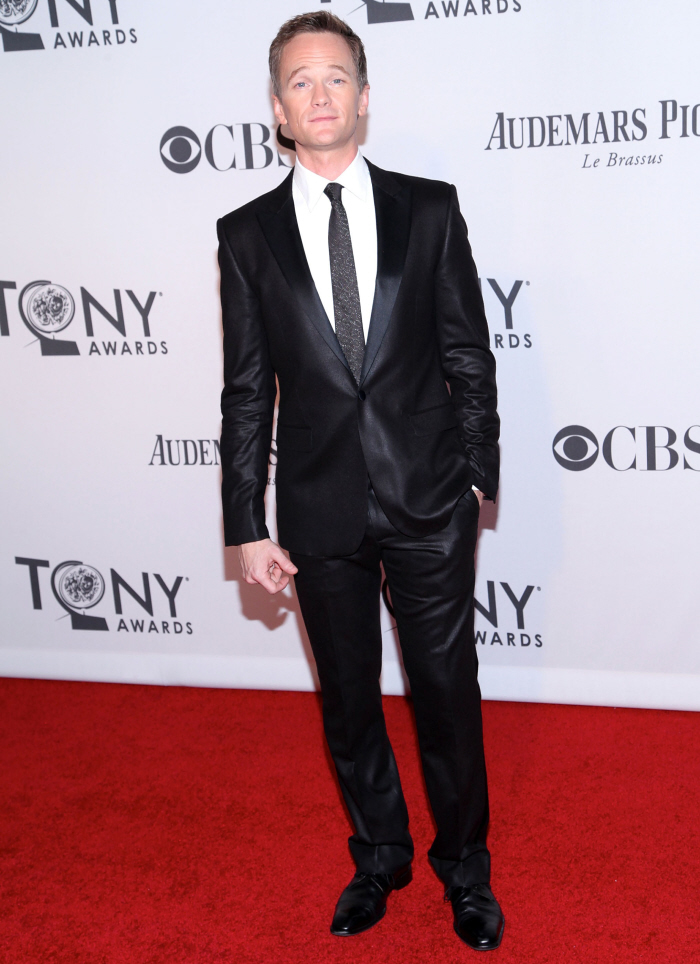 Last night, the Tony Awards were held in NYC. Neil Patrick Harris was the host, and he referred to the night as "Fifty Shades of Gay." Which isn't funny, honestly. Unlike the past few years of the Tonys, the awards weren't dominated by movie stars-turned-Broadway stars, like Denzel Washington and Scarlett Johansson. This year the winners included Broadway stars that you've probably never heard of like Steve Kazee, James Corden, Nina Arianda. You can read more about the awards here. Neil was there with his partner, David Burtka, of course. I love NPH – and I love that he continuously gets the Tony hosting gig – but I'm still iffy about David. Still, both boys looked nice in their tuxedos.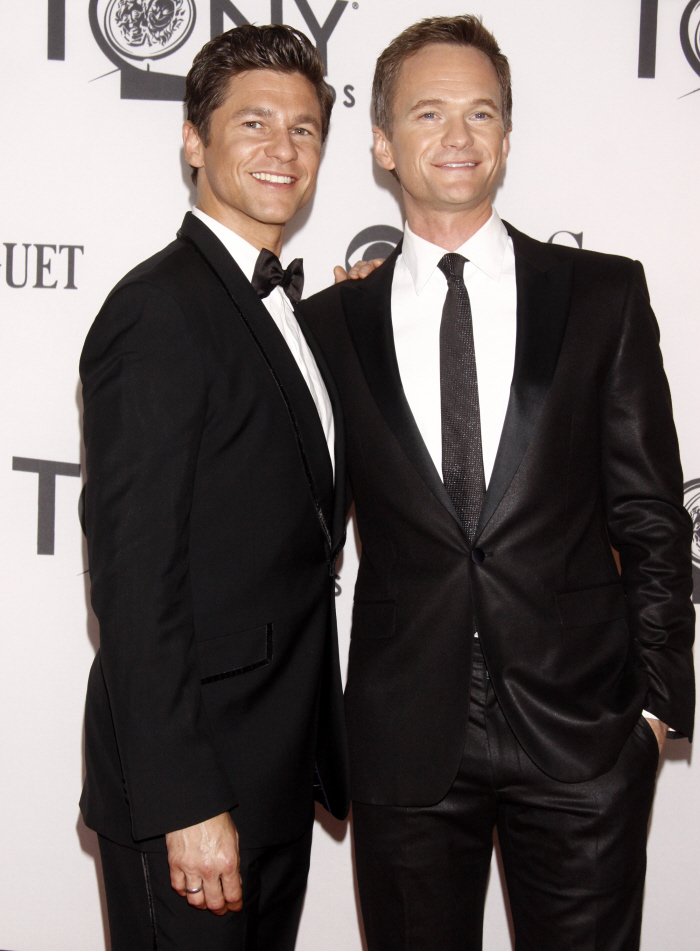 More stars/celebrities at the Tonys – Cynthia Nixon in an unknown designer. The dress is horrible, but typical of Cynthia – she really isn't interested in fashion. She shaved her head for Wit, which she was nominated for (and lost).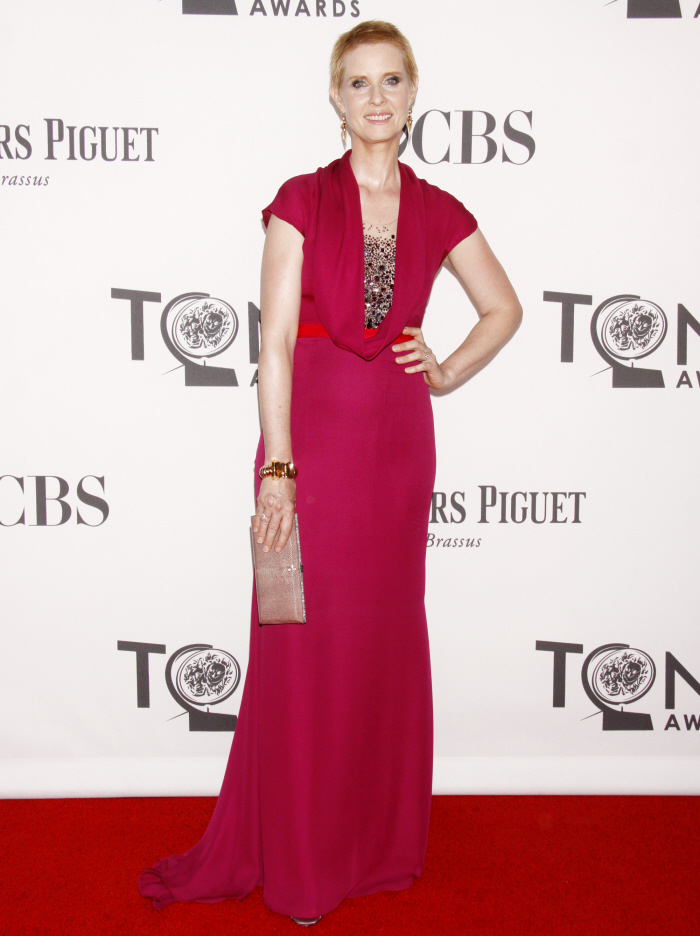 Andrew Garfield, nominated for Death of a Salesman. He lost but he wins in life because his girlfriend Emma Stone was with him inside the ceremony – she didn't walk the carpet, so we don't have photos – you can see some here. I love this boy, but he does not photograph well.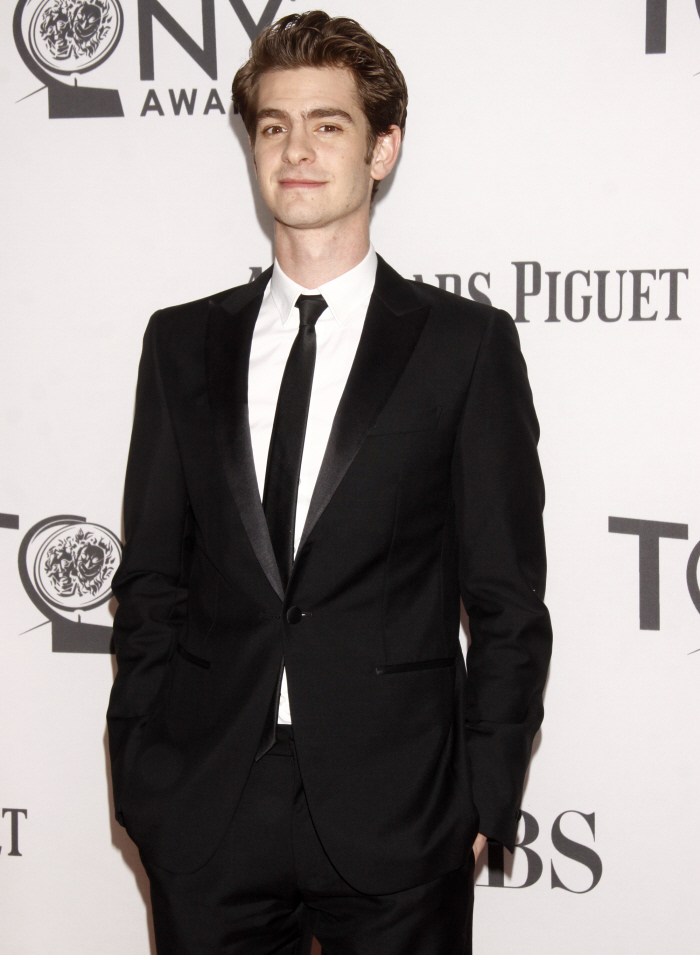 Amanda Seyfried in Givenchy. OMG, this is so terrible. WHY would you do this? Why would you make this dress and why would a young star want to wear it?!? The color combination of purple and orange is always going to be garish and cartoon-y, never sophisticated. And even if the dress worked (which it doesn't), Amanda's styling sucks too. Stop with the Croydon facelifts, people.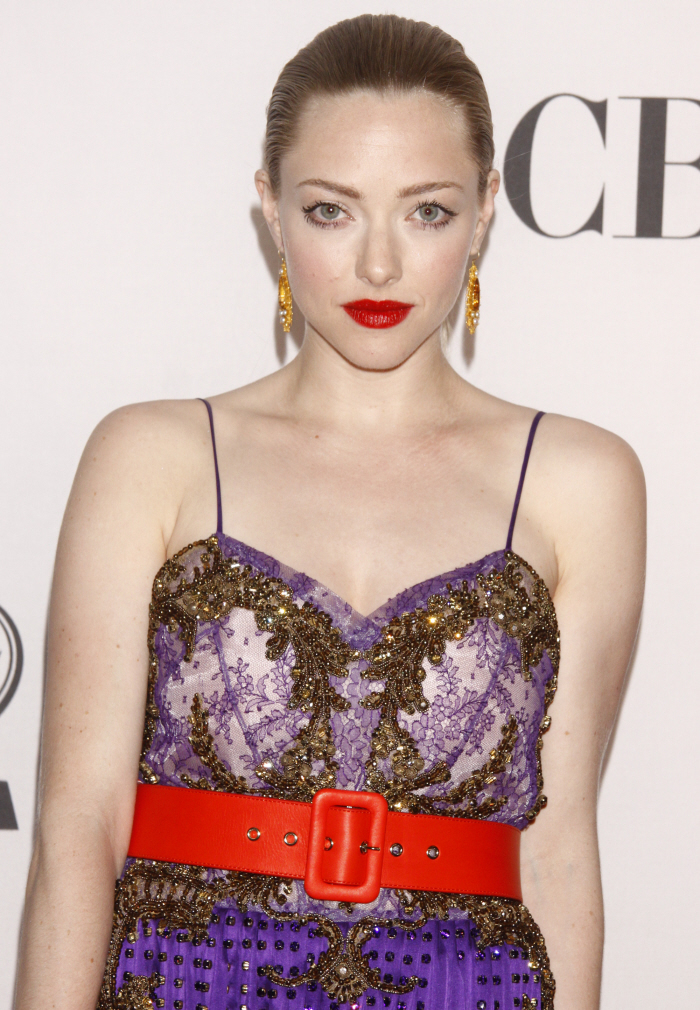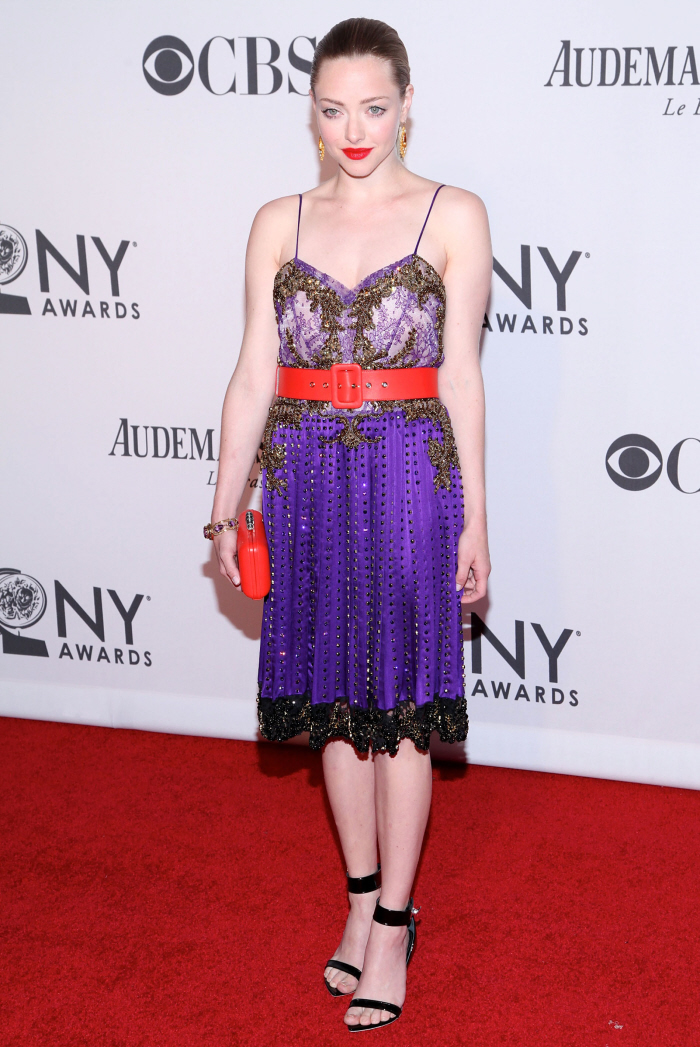 ELLEN BARKIN IS COMING FOR YOUR BRRRRRAINS. This is why you don't tweak and Botox.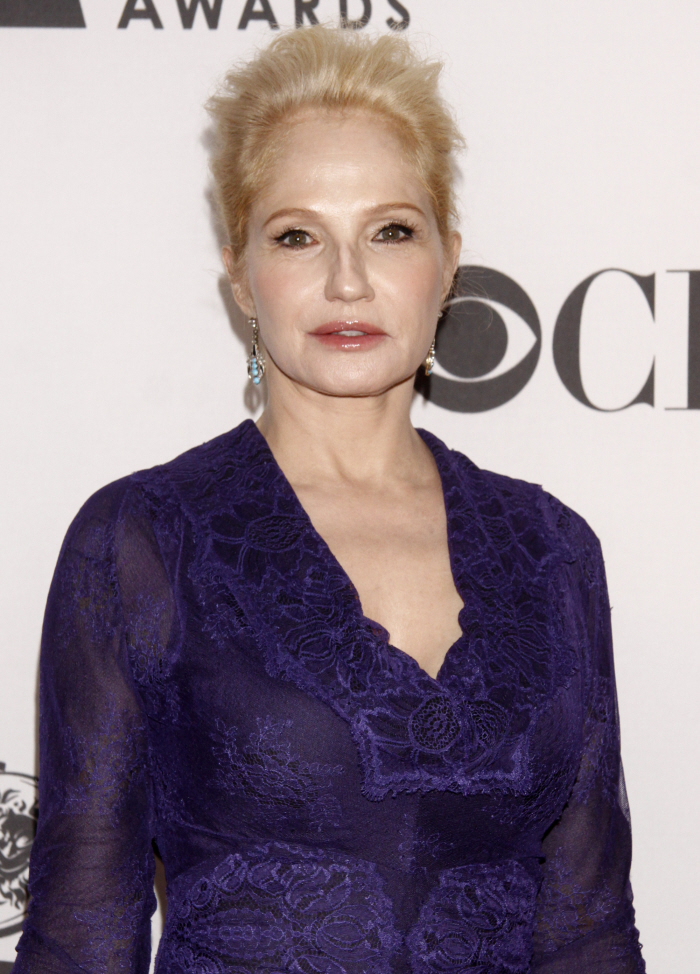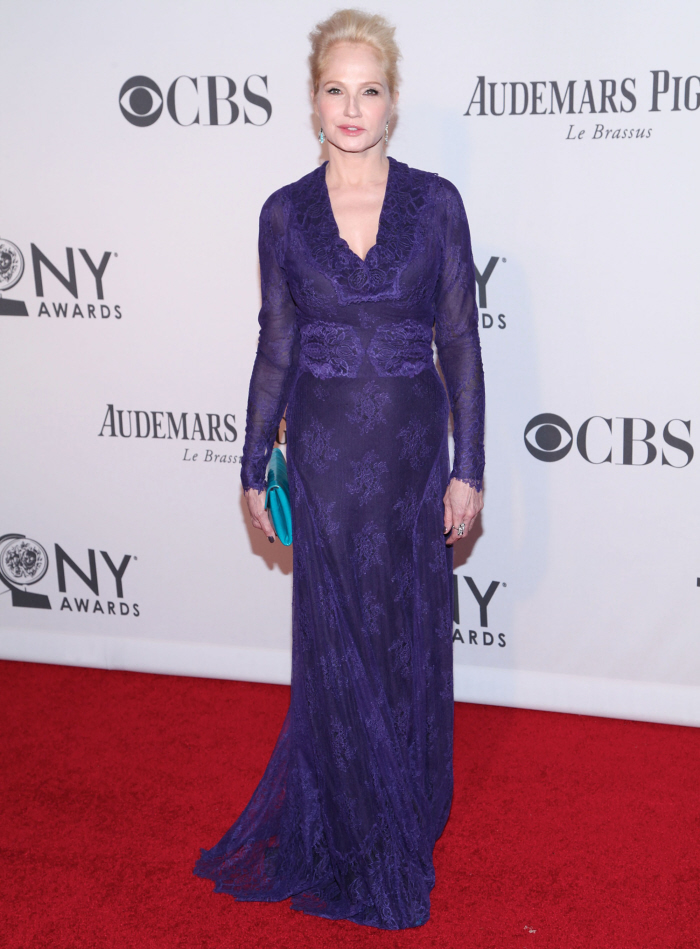 Cote de Pablo is so pretty, I think. I love her. She had no reason for being at the Tonys other than the show airing on CBS, and she's one of the stars of CBS's biggest show, NCIS. I would have chosen another dress for her, but she's still so pretty.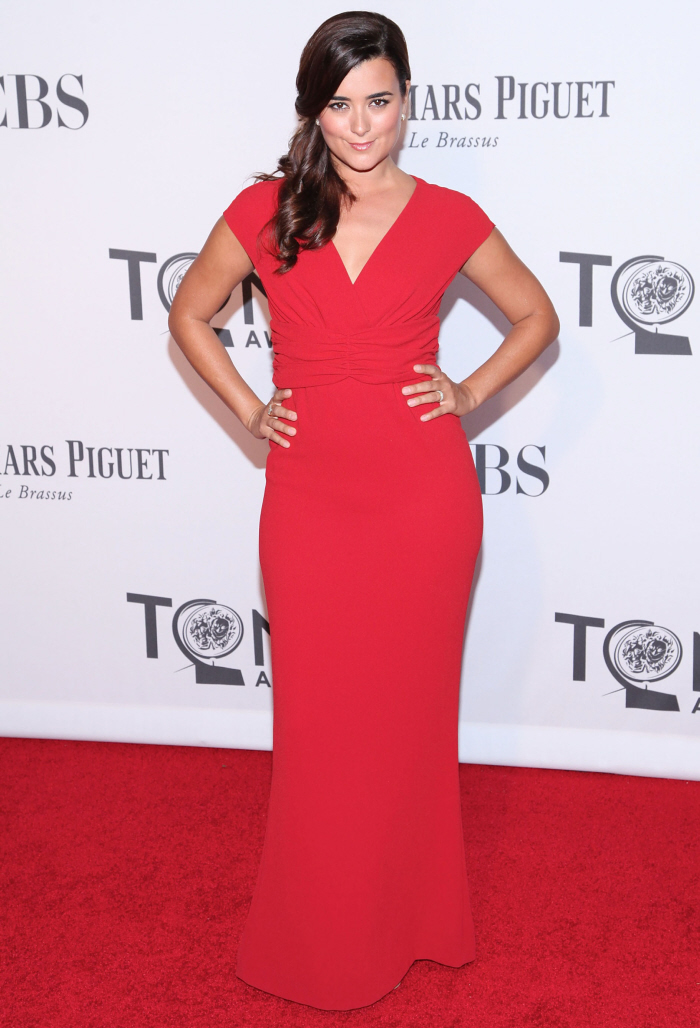 Photos courtesy of WENN.