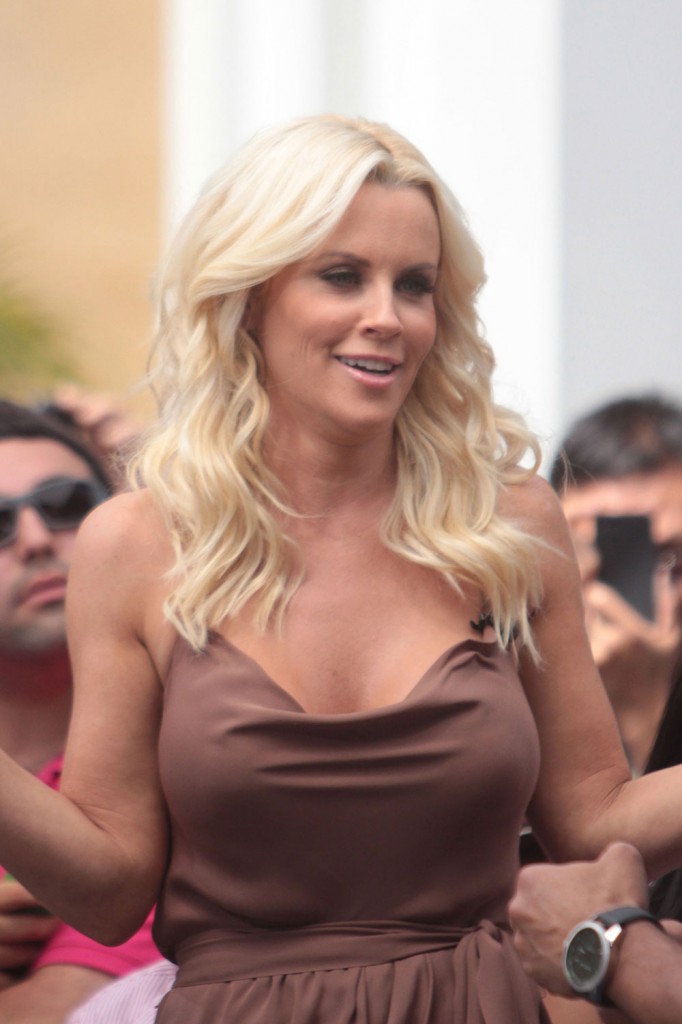 The more Jenny McCarthy talks, the more annoying she is. The last time we covered Jenny, she was calling out her ex, Jim Carrey, for not visiting her 10 year-old son, Evan, after their breakup. Evan is not Jim's biological child, but apparently they shared a strong bond. Jenny even revealed that Evan had been asking about Jim and that he's in therapy to deal with the loss. In a statement responding to Jenny's claim, Jim called her out for violating her son's privacy and said that he will always love Evan. The whole episode gave me the impression that Jenny is a jerk, and it made me feel for her son.
As you may know and not care about, Jenny is about to pose in Playboy again. She first posed for the men's mag at 21, which helped launch her career as a sexy doofus. Recounting her first experience posing nude, Jenny told Oprah that s the Playboy people were surprised when she first took off her undies because she supposedly had the hairiest nether region they'd ever seen. In an appearance on The Today Show, Jenny said she's using her pubes to maintain her modesty or something:
When asked recently if she plans to bare it all, McCarthy, 39, answered without hesitation.

"What's everything?" she said with a laugh during an interview on Today. "I mean I grew out a bush so nobody sees anything."

Explaining her reason behind the upcoming racy shoot, the Love in the Wild host says, "I figured [I'd do it] one more time before everything really falls apart. Why not? And [my son] Evan's tuition was really expensive this year."

The revelations didn't stop there.

When asked if she'll ever find "true love" by co-host Kathie Lee Gifford, McCarthy – who dates Chicago Bears linebacker Brian Urlacher – softly admitted, "I think I might be there – almost."
You know how Jenny has her talking points? We heard her talk about her sex life during her last press tour, when she bragged that she was very horny and claimed she was great in bed. She did the same thing on Howard Stern last week (video is here) on which she said of giving beejs "I'm very very good at it. I will actually research on how to make sex more interesting and better, whether that's positions and I'm cartwheeling on that… talking dirty." This woman only has so much to sell, you know? It's not like she has a particular talent that we know of.
Jenny talks about her Playboy spread at 2:30 in the video below.

Visit msnbc.com for breaking news, world news, and news about the economy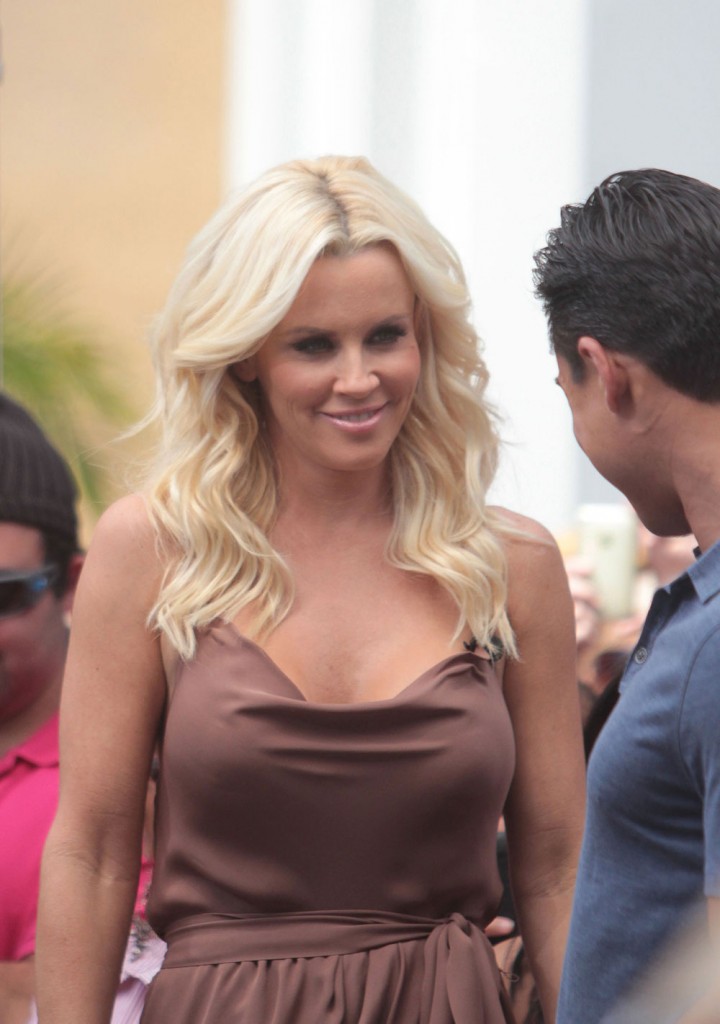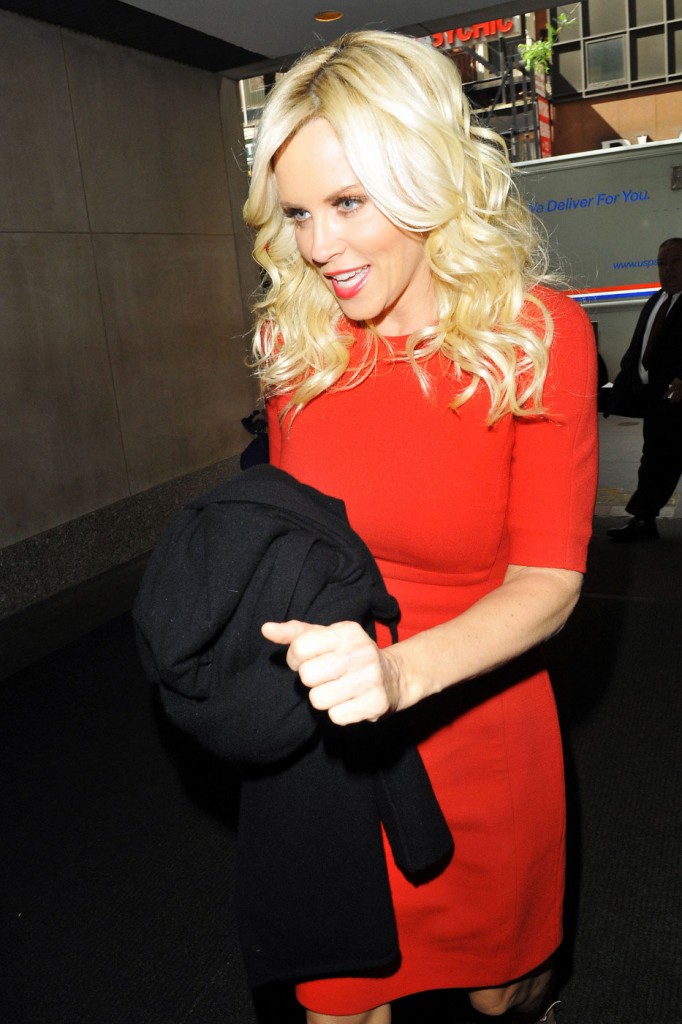 Photo credit: Josiah True/ WENN.com and Enrique Rc, PacificCoastNews.com