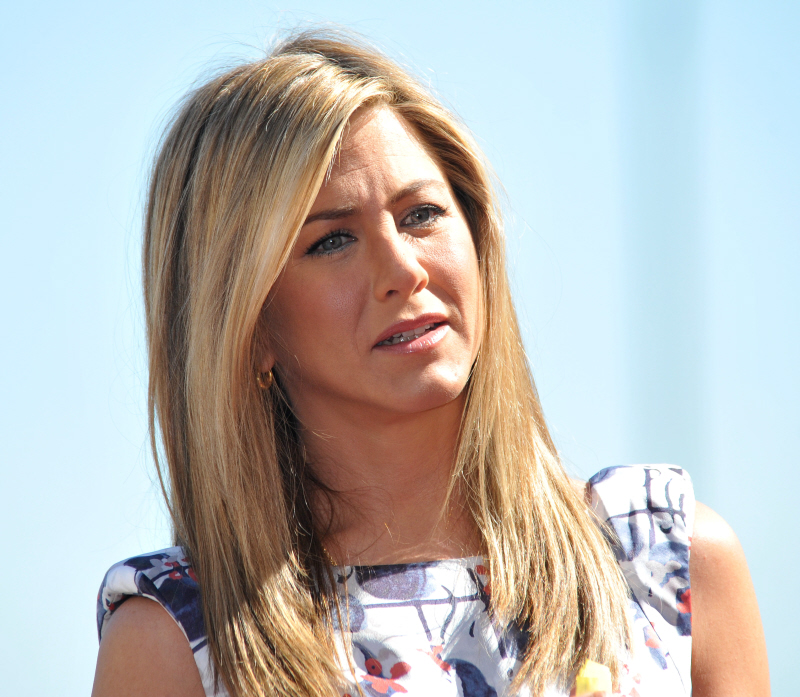 Back in March, The Mail had a story about Jennifer Aniston shelling out thousands of dollars a month to maintain her beauty. According to the report, Aniston was all about the "best" in skin care, beauty treatments, massages, spas, makeup, etc. The Mail's figure was $8000 a month – excessive, of course, but I didn't think much of the report, figuring that Aniston probably did spend a lot of money taking care of herself, but it probably wasn't $8,000 a month. A few weeks afterwards, Aniston actually went to People Magazine to specifically deny The Mail's story and claim that she only spends $200 a month on beauty treatments. Which was interesting because A) I don't believe Aniston ONLY spends $200 a month on herself and B) Aniston will not come out and deny any of the stories about the unholy Bermuda Triangle or any of the millions of stories about her womb, her dating life or how she casually uses the word "retard" in conversation, but she'll totally come out and deny a story about her beauty treatments.
Which leads me to what I'm sure is another dumb "Aniston's beauty treatments" story. Now Magazine and The Mail claim that Aniston loves using Vaseline to "keep wrinkles at bay." For real.
Thrifty Jennifer Aniston doesn't just rely on expensive creams and overpriced serums to maintain her youthful skin. The wealthy 43-year-old actress keeps wrinkles at bay using a tried-and-tested technique that costs just £1. Every night, she religiously smoothes trusted beauty stand-by Vaseline below each eye.

The former Friends star starts each morning with another simple – and free – technique for glowing skin. She fills her sink with water and ice cubes and dips her face in it to shrink the pores and reduce puffiness around her eyes.

'Jen doesn't like the thought of surgery because she doesn't want to look stretched, so she has a 30-minute nightly beauty ritual,' an insider told Now magazine. 'Jen's very disciplined when it comes to staying young.'

The LA-based actress, who is dating Justin Theroux, begins her DIY facial by steaming her pores for ten minutes. She then applies a gentle cleanser and toner, followed by Cetaphil Moisturising Lotion. Next she gives herself a ten-minute facial massage to stimulate skin cells and help tighten her muscles, finishing with Dr LeWinn's Ultra R4 Restorative Cream.

Dedicated Jennifer then applies a vitamin A treatment from Anna Lotan called Rénova, which she leaves on for another 10 minutes, in which time she smooths vitamin E capsules on to her shins and elbows.

The final touch is the quarter of a teaspoon of Vaseline under each eye. It may seem like an effort, but if the key to flawless skin is elbow grease rather than pricey products , perhaps we should all start trying the Aniston regime.
Sure, I'll buy that she spends a half an hour every night doing this crazy-extensive beauty ritual. I'll also buy that Aniston is tweaking occasionally – sometimes she looks Botoxy and full of fillers, sometimes not – which says to me that she's not getting the "non-surgical" stuff on a weekly basis, but she is doing something. As for the Vaseline – my mother swears by it, but she uses it to take off her eye makeup. I guess it works as some under-eye treatment too.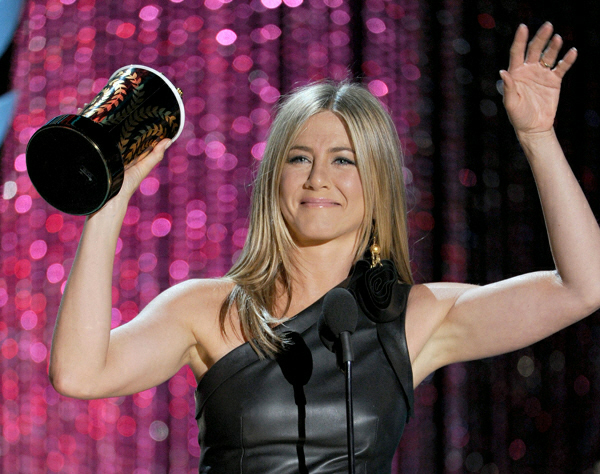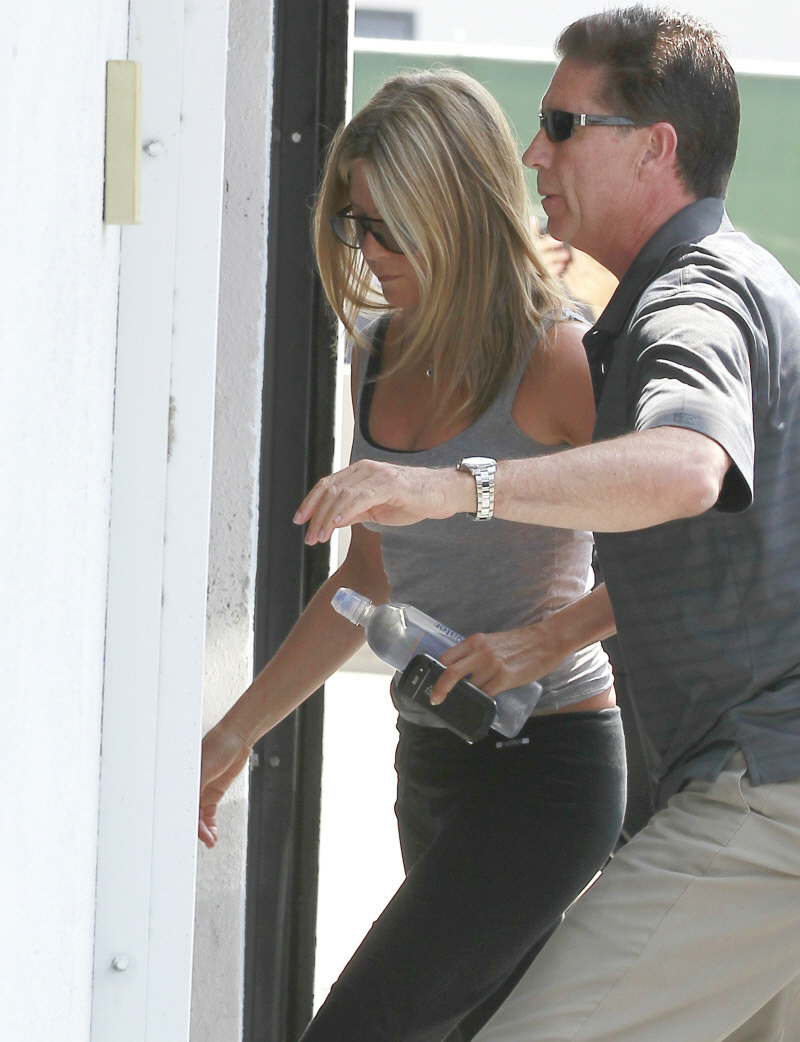 Photos courtesy of Fame/Flynet.