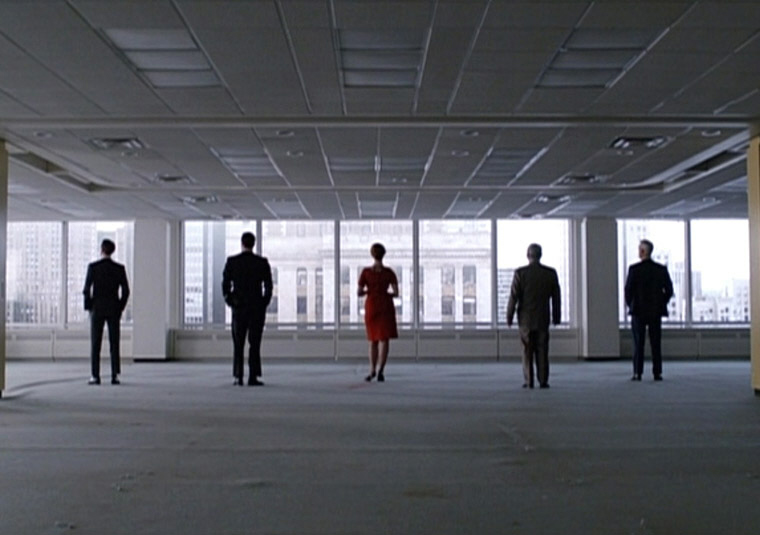 ***This post is an enormous spoiler for last night's season finale of Mad Men, as well as a spoiler for the whole season.
Last week, I talked about the two episodes leading up to last night's season 5 finale of Mad Men. I thought those two episodes – the one about Joan selling her body for a piece of the company and the one about The Fall of Lane Pryce – were two of the best episodes of Mad Men ever. They were well-written, beautifully acted, and absolutely devastating. Last night's finale wasn't what I was expecting, and I didn't care for some parts of it, but I have a better feeling for where all of the main characters are going, and how they'll all be staying in the same place – which is one of the central themes of Mad Men. You can steal a dead man's identity, you can remake yourself into one of the brilliant ad men in the business, but you're still the same whore-child.
Considering how little Megan had been in the past two episodes, I was prepared for a Megan storyline in the finale, but I was still annoyed by her increasingly immature presence. Megan came full-circle – we thought she was just a silly secretary, then we thought she could be an equal partner to Don, and now we're back to thinking that she's just some immature ditz. She's a lot like Betty, isn't she? Immature, spoiled, dreaming of grandeur without wanting to put in the time and effort to make it happen on real terms. I loved when Don told her (paraphrasing): "You don't want it like this – you want to be discovered, you don't want to make it as my wife." There was a sadness to Don as he watched his wife's reel – he liked watching her. He likes pretty things. He thinks she has "it" and he wants her to succeed. But he learned something about himself too – he loves those infantilized women, doesn't he?
Can I just say – I love the guest appearances by Julia Ormond. What a great, interesting, fully developed character for her to come in and play in the Mad Men universe. I loved Ormond's scene with John Slattery (Roger) in bed. I love that those two characters are hot for each other. I loved when Ormond's character called her daughter a spoiled, ungrateful little bitch. Because Megan totally is.
I'm so glad that Peggy was back in the finale. I'm glad we got to see her working at her new agency. And I almost cried when Peggy and Don ran into each other at the movie theater and Peggy jumped up to embrace him. I love that she's working on a cigarette campaign (Virginia Slims, right?). I love that Peggy and Don can always talk to each other and neither of them was holding a grudge.
As for the Pete Campbell situation and the return of Alexis Bledel's character – I still don't get it. It's like her character stepped out of a completely different show – a show based on the unpublished works of Sylvia Plath, perhaps. I really just think the show is emphasizing how much Season 5 Pete = Season 1 Don. Pete is unhappy. He's bitter, he's nasty, he's grown into a petty, unfulfilled man. But he despises weakness, so he's not going to kill himself or anything. He's just going to get an apartment in the city and his marriage will deteriorate and then he'll just be a mini-Don. And it looks like Don is going back to his old ways too, isn't it? Don has realized that he married another silly woman who will ultimately leave him spiritually unfulfilled, so what now? A bar, a smoke, and a proposition from a pretty girl.
Basically, I was kind of disappointed with how everything ended but I think they're setting things up nicely for the next season.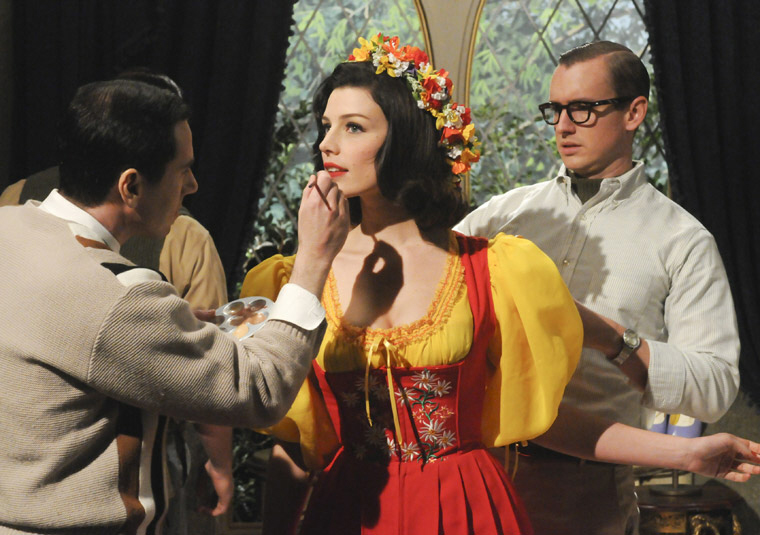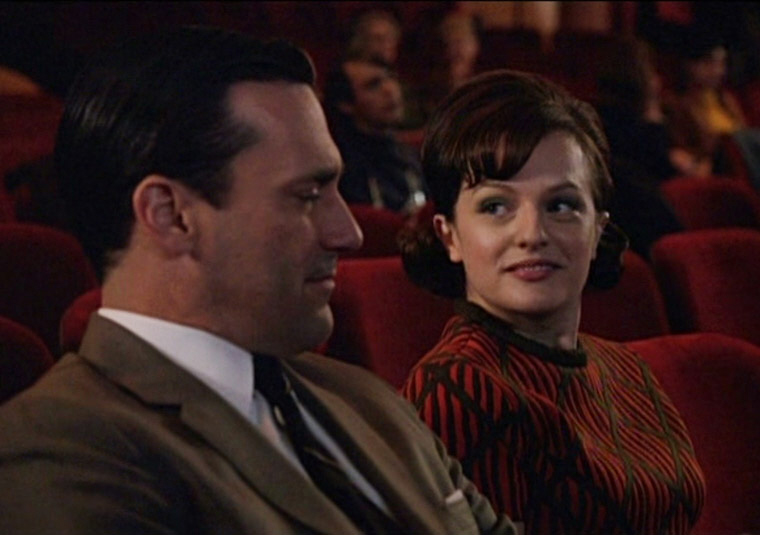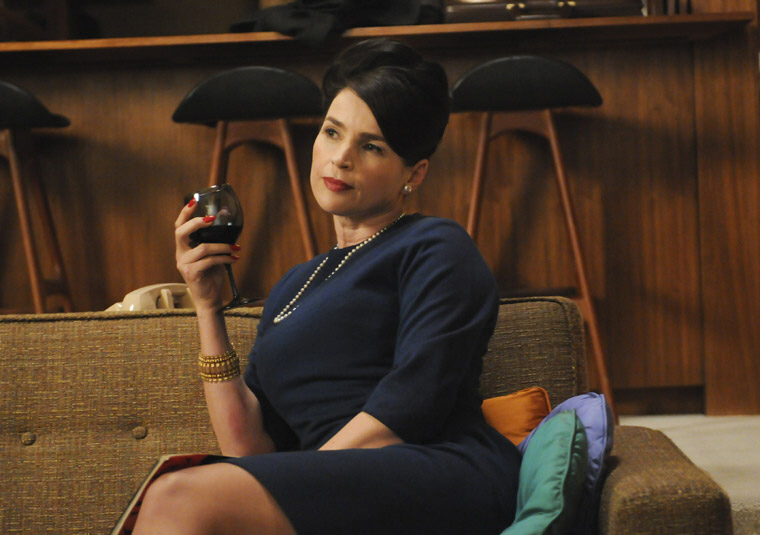 Photos courtesy of AMC.